As we expected, Summer Game Fest 2023, which was held on June 8, didn't disappoint and provided players with a lot of exciting new information about upcoming releases. Moreover, some unexpected video games were revealed. If you haven't watched the event, we've gathered all the most significant announcements here.
Baldur's Gate 3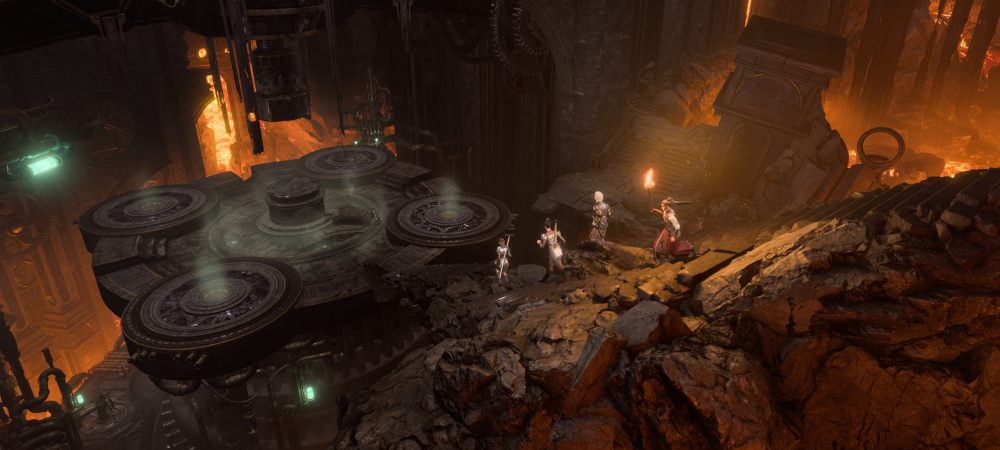 Released date: August 31, 2023
At Summer Game Fest, Larian Studios showed a new trailer revealing that Jason Isaacs, who you may know as Lucius Malfoy from the Harry Potter movies, will portray Gortash.
Mortal Kombat 1
Release date: September 19, 2023.
We finally saw the gameplay of Mortal Kombat 1, and it looks astonishing but similar to its predecessor. Moreover, Ed Boon, the co-creator of the series and chief creative officer at Netherrealm Studios, disclosed some facts on new mechanics called Kameo Fighters.
Mortal Kombat 1: News, rumors, and release date
Besides their main character, players will also pick a Kameo Fighter that can appear anytime to help them by performing a special move. The trailer showed at Summer Game Fest 2023 that Kamo Fighters will be mostly classic versions of well-known characters, including Kano (MK1), Sonya (MK1), Jax (MK2), Kung Lao (MK2), Stryker (MK3), Goro (probably MK1).
Marvel's Spider-Man 2
Release: October 20, 2023
The long-awaited PlayStation 5 exclusive finally has an official launch date. Accordingly to our guesses, it will premiere this fall – on October 20. At Summer Game Fest, we also learned that in Marvel's Spider-Man 2, someone other than Eddie Brock would become Venom and saw the cover featuring both Spidies – Peter Parker and Miles Morales.
Final Fantasy VII Rebirth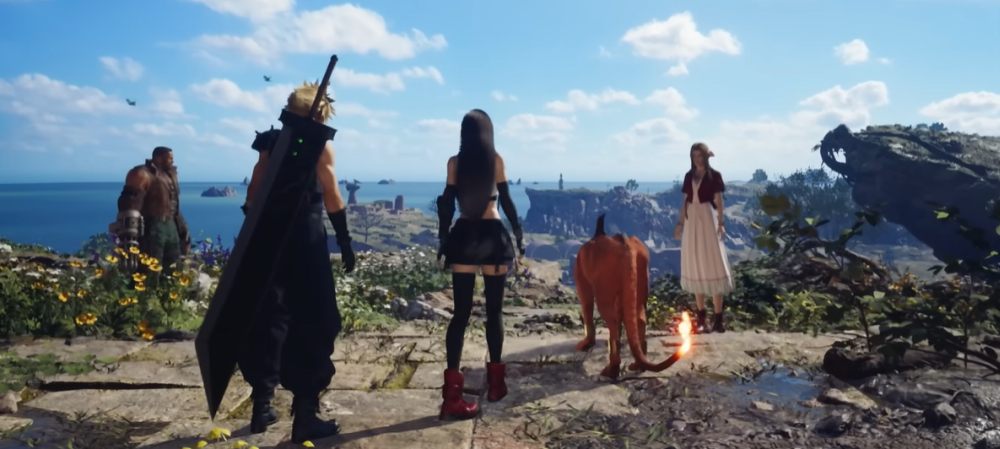 Release date: Early 2024
The remake of the iconic 1997 jRPG was planned as a trilogy. Its first installment premiered in 2020, receiving enthusiastic reviews. At Summer Game Fest, the second part was officially announced. Final Fantasy VII Rebirth will be released in early 2024.
The game will be available on PS5, and the physical copies will be sold in the form of two discs. It remains unknown how the content will be divided and whether the game will require changing discs during the game.
John Carpenter's Toxic Commando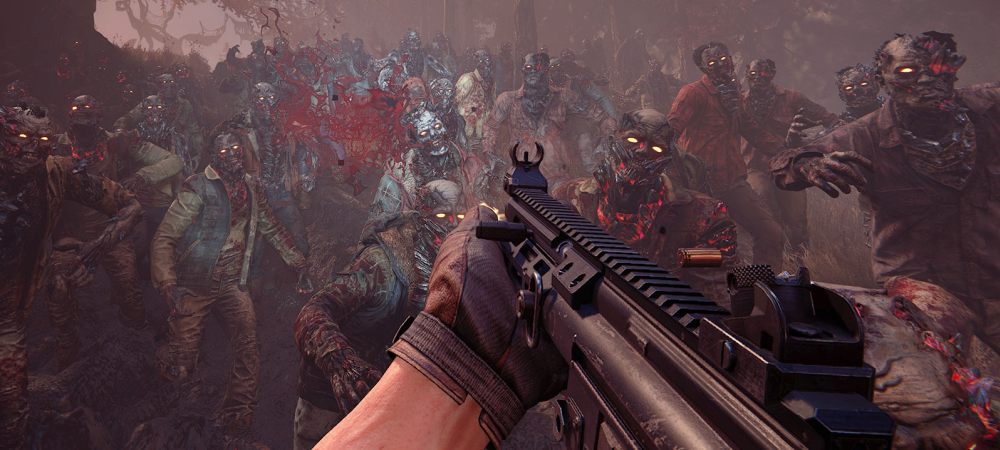 Release date: 2024
Players, who love classic horror movies with their gore action and over-the-top humor, should be delighted with the announcement of John Carpenter's Toxic Commando. It's an FPS that will let us assume the roles of mercenaries fighting the Sludge God and its minions.
Furthermore, it was also uncovered that the Toxic Commando would offer a co-op mode, so we could share the fun with our friends. The game, developed by Sabre Interactive and published by Focus Entertainment, will come out in 2024 for PC, PS5, and Xbox Series S |X.
Prince of Persia The Lost Crown
Release date: January 18, 2024
Ubisoft surprised everybody with the announcement of the original installment in the Prince of Persia series. The Lost Crown should come out in January and will be available on Nintendo Switch, Xbox Series, X|S, Xbox One, PS5, PS4, Luna, and PC.
It's a platformer action-adventure game, so Ubisoft has decided to let the Prince return to the franchise's roots. It could be a wise move because it can allow Prince of Persia to coexist with Ubisoft's flagship series, Assassin's Creed. Even though we're eagerly waiting for Prince of Persia The Lost Crown, we have to ask: What's happening with the remake of Sands of Time?
Alan Wake 2
Release: October 17, 2023
We already knew the game's release date and some details about Alan Wake 2, particularly that it features two playable protagonists: the eponymous ill-fated writer and FBI agent Saga Anderson. Now we could see some raw gameplay, including a fight sequence. It appears that combat in the sequel is very similar to that in the original game, so players must use a flashlight to strip enemies of a shield of darkness before they can kill them with conventional firearms. They can also avoid incoming blows with dodge moves.
Let's meet Alan Wake 2 and other Remedy games
Sam Lake, creative director at Remedy Entertainment, joined Geoff Keighley on stage and revealed some new details about the gameplay. Probably the most interesting thing is that it's up to players when they want to switch between two playable characters. Apparently, Alan Wake 2 is going to have something in common with GTA V.
Like a Dragon Gaiden: The Man Who Erased His Name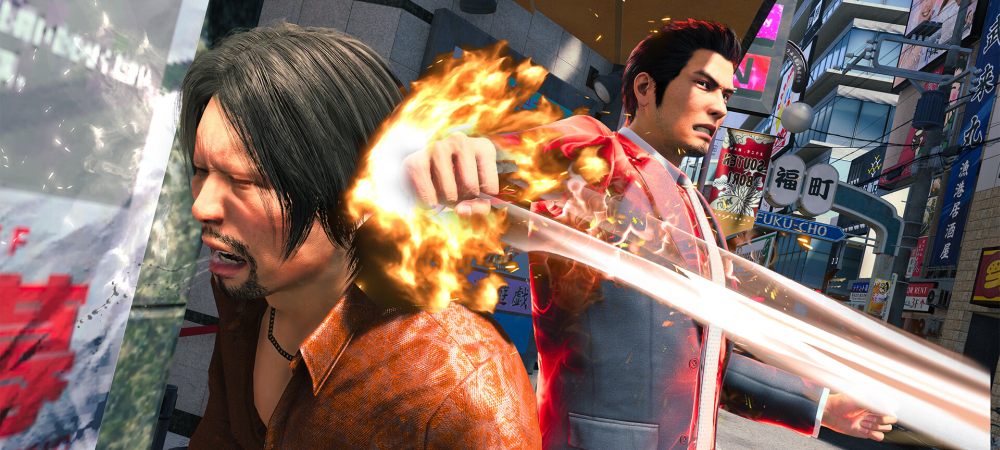 Release date: November 9, 2023
Fans of the Yakuza/Like a Dragon series will get a new installment this fall. Like a Dragon Gaiden: The Man Who Erased His Name brings back the classic protagonist, Kazuma Kiryu, and serves as a spinoff to the main series. The action-adventure game with an exceptionally long title will be available on PlayStation 4, PlayStation 5, Windows, Xbox One, and Xbox Series X|S.
The Lord of the Rings: Return to Moria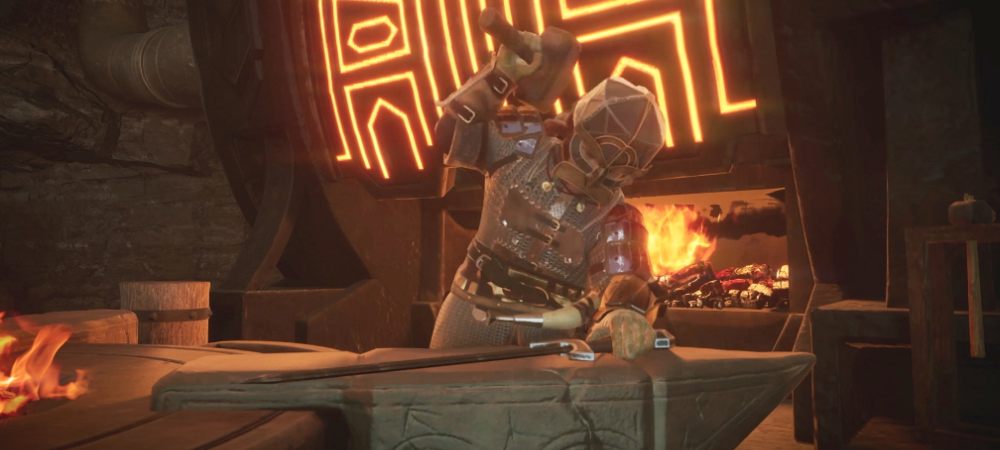 Release date: Fall 2023
This survival crafting adventure game set in Middle-Earth will be released by the end of 2023. We hope it will be better than Gollum.
Palworld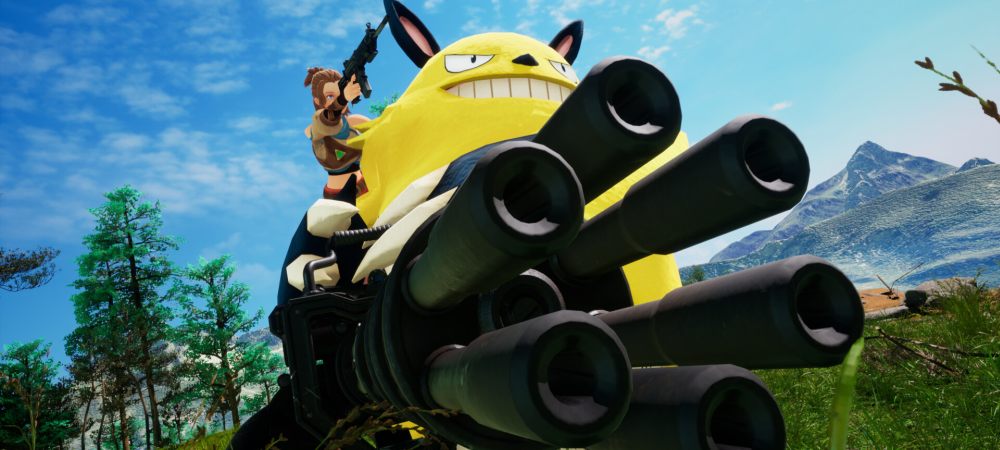 Release date: January 2024
If you have ever wondered what we get by combining Fortnite with Pokemon, then Palworld is definitely for you. This online, open-world survival crafting game lets you collect creatures called Pals. With help from these cute monsters, you can fight, build, work, and even fly. Palworld will be released in early access in January 2024.
Remnant 2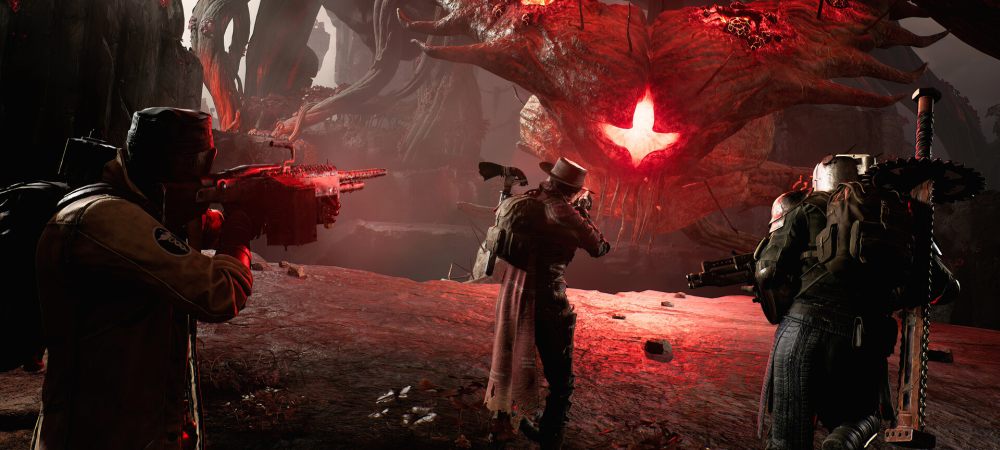 Release date: July 25, 2023
The sequel to the critically acclaimed Remnant: From the Ashes was closer than we thought. At Summer Game Fest, Gunfire Games revealed that their new TPS action role-playing game will come out on July 25, 2023. Remnant 2 is available on PC, PS5, and Xbox Series X|S.
The game will offer Soulslike mechanics but combine with the advantages of firearms. Therefore, we can expect thrilling encounters with terrifying bosses. It's also worth mentioning that the game supports a co-op mode that lets you join forces with two other players.
Party Animals
Release date: September 20, 2023
We finally learned the exact release date of the game that will let players use cute animals to absolutely devastate each other. Party Animals will premiere on September 20, 2023, on PC, Xbox One, and Xbox Series S|X.
Sonic Superstars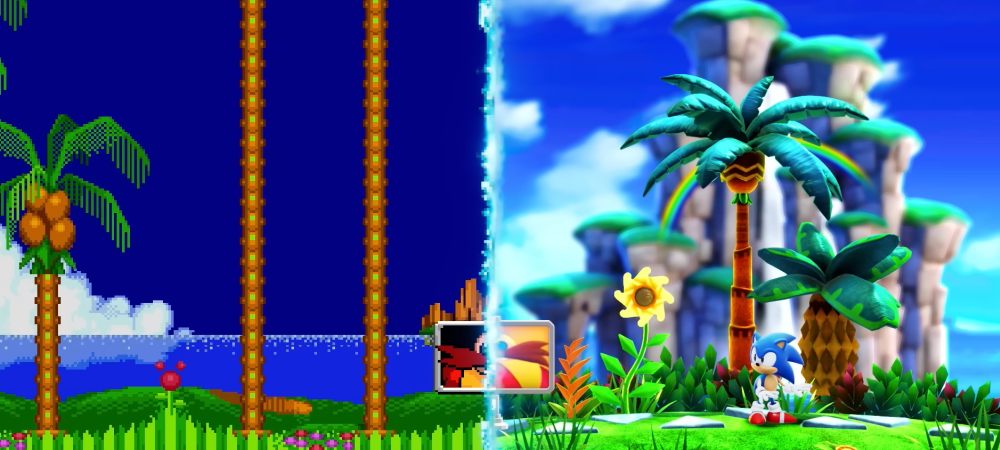 Release date: Fall 2023
The blue hedgehog is not willing to slow down. We received Sonic Frontiers in November, while Sonic Origins Plus, an extended version of Sonic Origins, will be released in June. Apparently, that's not all, as at Summer Game Fest, Sega revealed Sonic Superstars. The new game should come out later this year for PC, Switch, PS4, PS5, Xbox One, and Xbox Series S|X.
Unlike Frontiers, which provided the series with new elements, such as an open world, Sonic Superstars presents a more classic approach. However, the game is going to have some noteworthy features, such as local multiplayer for up to four players that can control Sonic, Tails, Knuckles, and Amy Rose.
Star Trek Infinite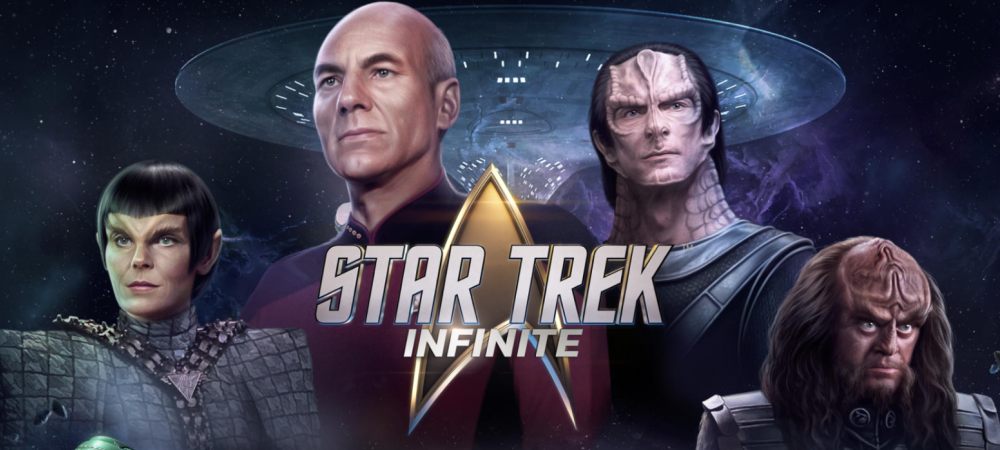 Release date: Unknown
It's quite news that a new game from Paradox Interactive, the masters of the grand strategy genre, will be set in the Star Trek universe. Unfortunately, only a teaser trailer was revealed; hence, we don't know any details about the game. The title will get the full reveal on Picard Day, which is celebrated on June 16.
Sand Land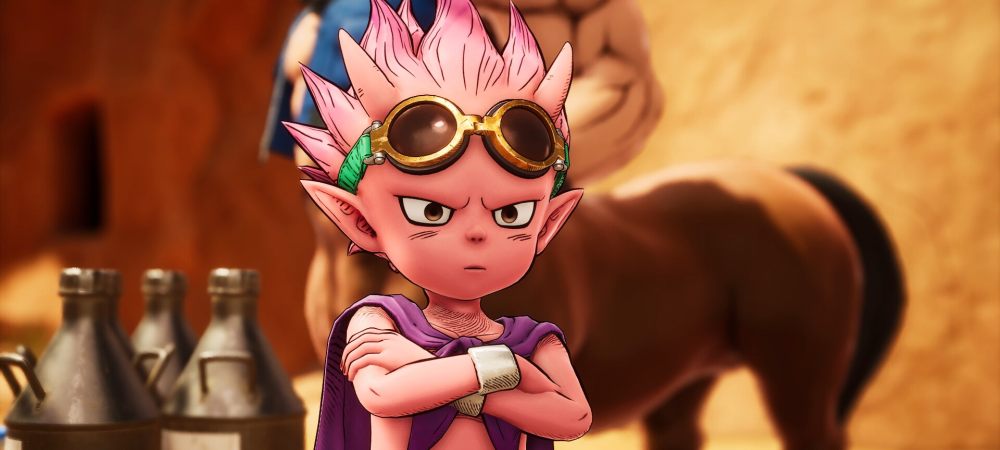 Release date: Unknown
The new role-playing game in Bandai Namco's portfolio is set in the world known from the manga series created by the legendary Akira Toriyama. A player will control Beelzebub and lead a company of misfits in a desert world inhabited by demons and humans. Sand Land will be released on PC, PS5, PS4, and Xbox Series X|S.
Witchfire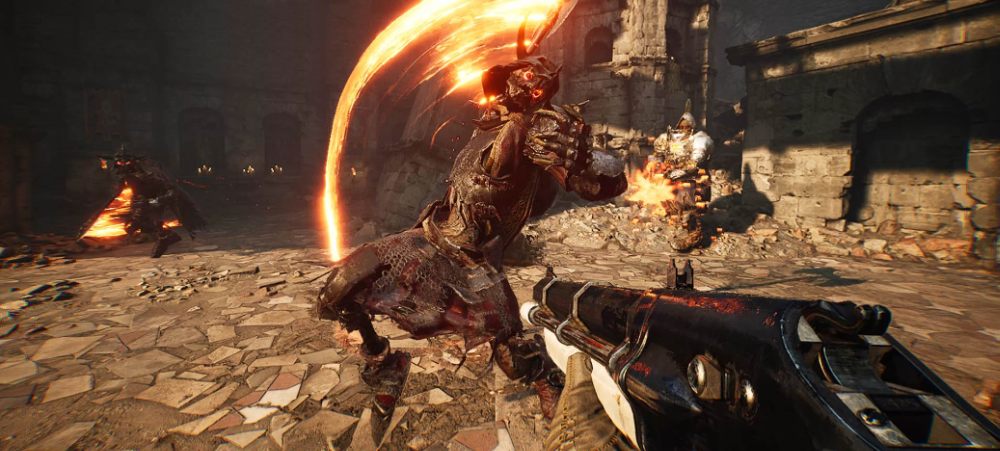 Release date: September 20, 2023 (early access)
Witchfire is a first-person shooter created by the makers of Bulletstorm and The Vanishing of Ethan Carter. They announced its early access launch. The game will become available on September 20, 2023.
Banishers: Ghosts of New Eden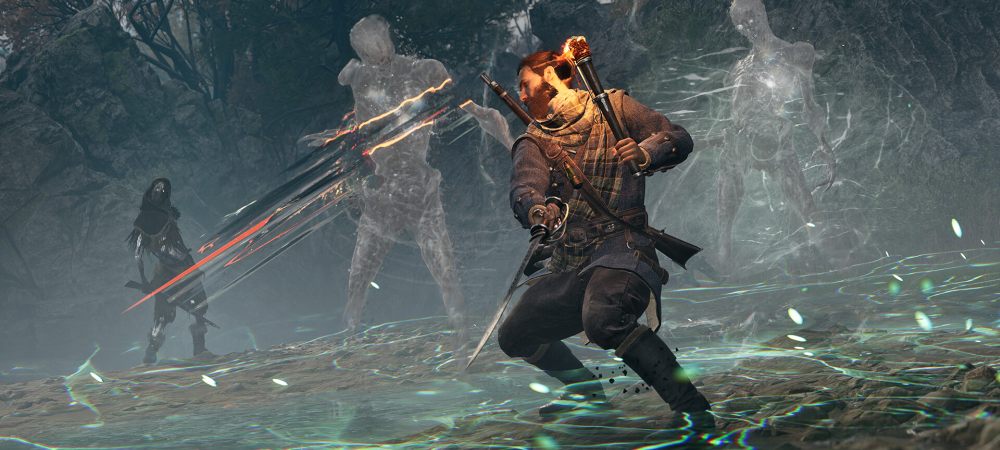 Release date: 2023
Banishers: Ghosts of New Eden is a new game from the creators of Life is Strange and Vampyr. At Summer Game Fest, we could see new gameplay footage of this story-driven action RPG.
Players will use the complementary powers of two ghost hunters: Antea, who wields magic, and the skilled warrior Red. They will also decide if they want to spare or sacrifice the defeated. Banishers will be released by the end of 2023 on PC, PS5, and Xbox Series S|X.
Path of Exile 2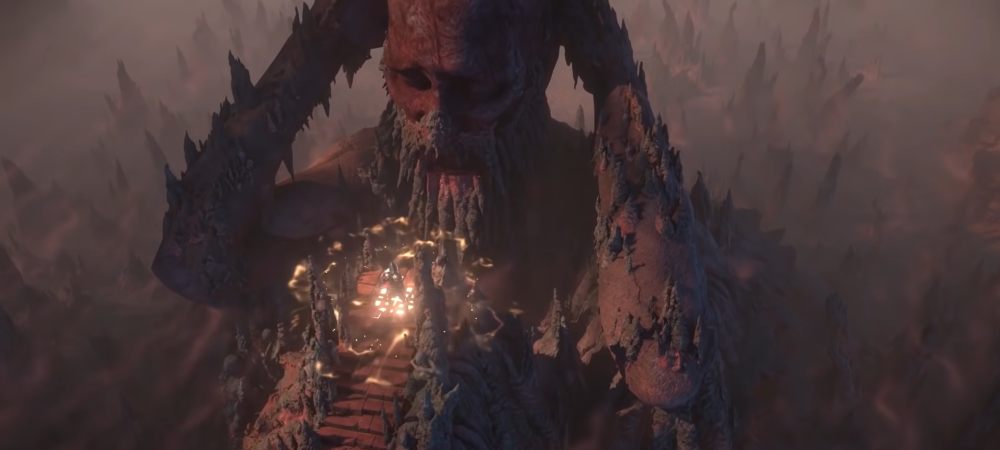 Release date: Unknown
We could see brief gameplay of the upcoming hack-and-slash. It was also revealed that we will learn more about the game on July 28.
Lies of P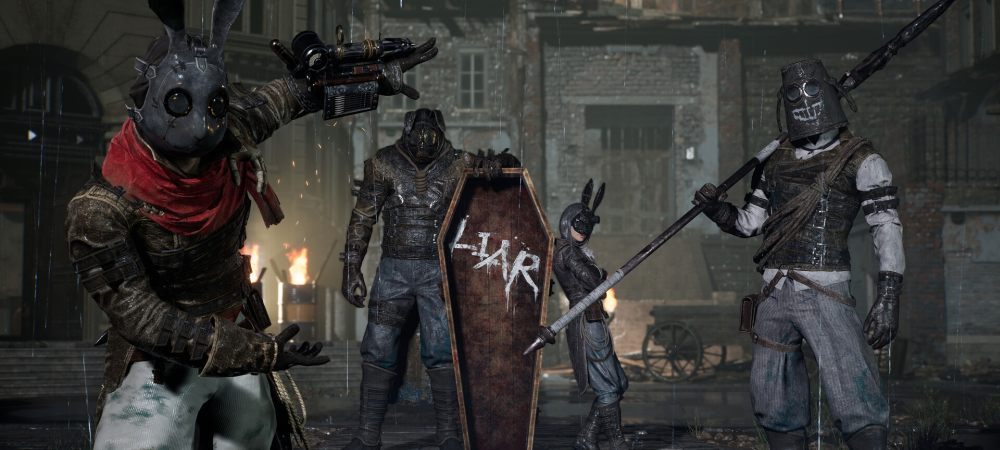 Release date: September 19, 2023
The intriguing combination of Soulslike gameplay and the story of Pinocchio has been delayed and won't premiere in August. The new release date was set for September 19.
Lies of P. A new Soulslike game
However, there is also good news. Neowiz Games published the Lifes of P demo covering the game's first two chapters.
Warhammer 40K: Space Marine 2
Release date: Winter 2023
The Summer Game Fest trailer for Space Marine 2 presented some high-octane action and revealed two significant pieces of information. The first is the up-to-three-player co-op campaign. And the other is that the third-person shooter set in the world of W40K will be released this winter.
Throne and Liberty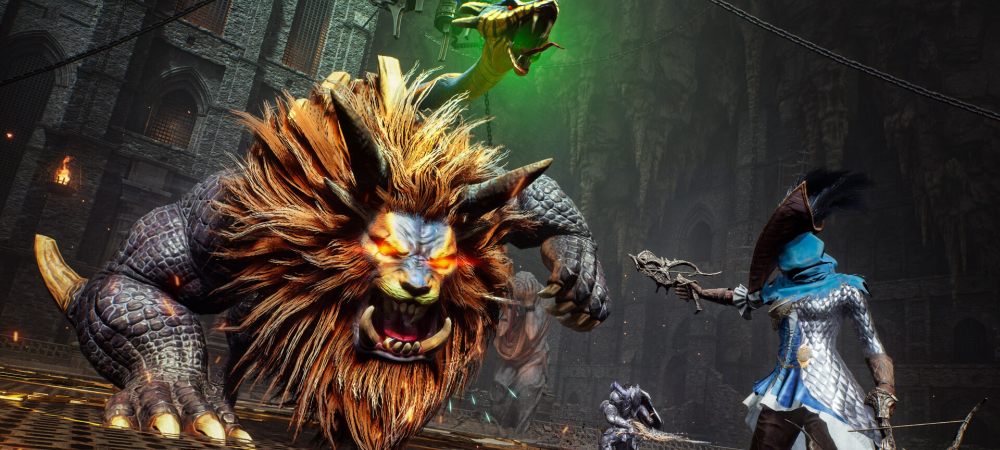 Release date: Unknown
The new trailer of an upcoming MMORPG showed gameplay sequences and invited players to join the tech test. Sadly, the release date remains unknown. Throne and Liberty is coming to PC, PS5, and Xbox Series X|S.
Fortnite Wilds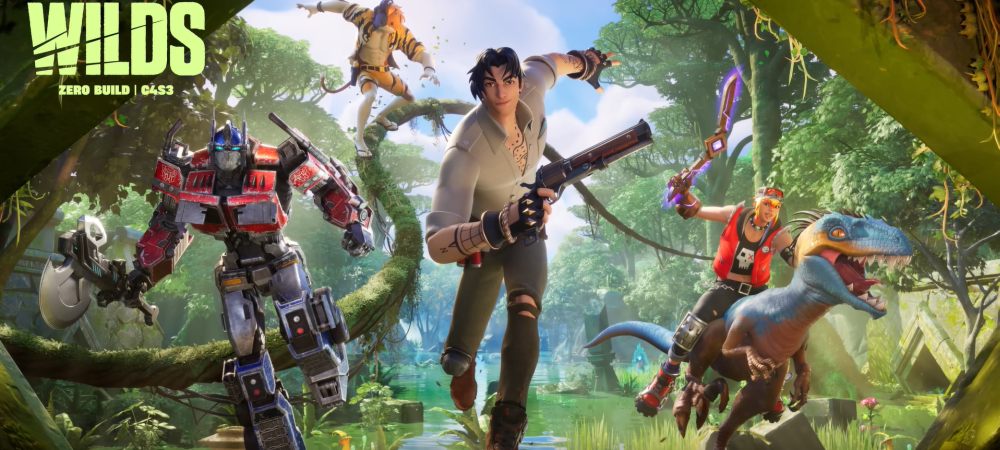 A cinematic trailer for the upcoming Fortnite season was revealed at Summer Game Fest. It will be called Wilds and extend the world of the popular battle royal shooter with the arrival of Transformers.