Exciting news for F1 racing fans! The latest installment of the official Formula 1 video game is poised to enter the paddock and launch into stores worldwide. In this post, we'll explore all of F1 23 essential features. Get ready for an inside scoop on what Codemasters and EA Sports have in store for us!
F1 World
The next generation of racing games is here! Introducing F1 World, the latest and greatest feature that lets you navigate among all the modes on offer with ease. F1 World will serve as the main hub for all activities present in the game. Whether you're a lifelong Formula 1 games fan or just getting into it, F1 World lets you enjoy everything F1 23 has to offer. With so much to take in, you'll never have a dull moment in this thrilling world of Formula 1!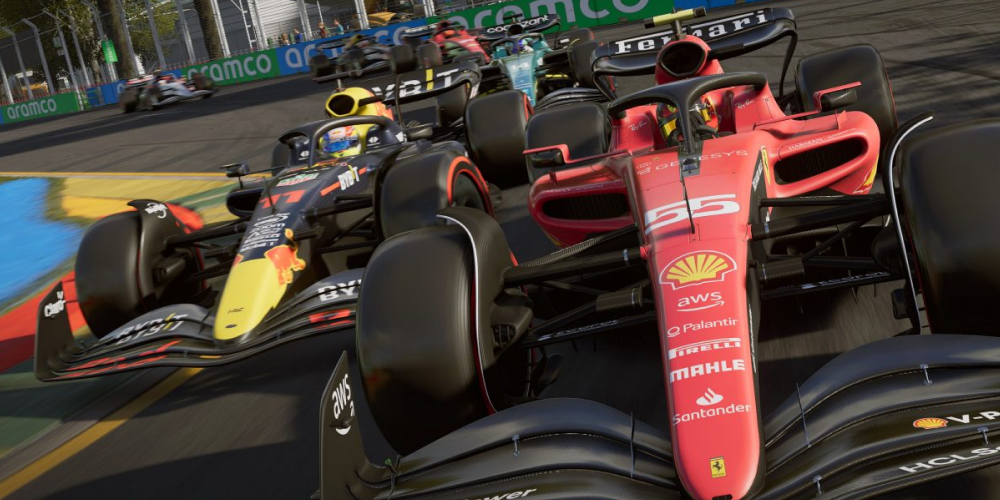 At launch, the game will feature 26 thrilling tracks, including the Shanghai International Circuit, the Lusail International Circuit in Qatar, Portimão in Portugal, the Las Vegas Strip Circuit, and many more. There's plenty to look forward to! Players will be able to pick from 20 drives and 10 teams, with the possibility of making their own teams from scratch.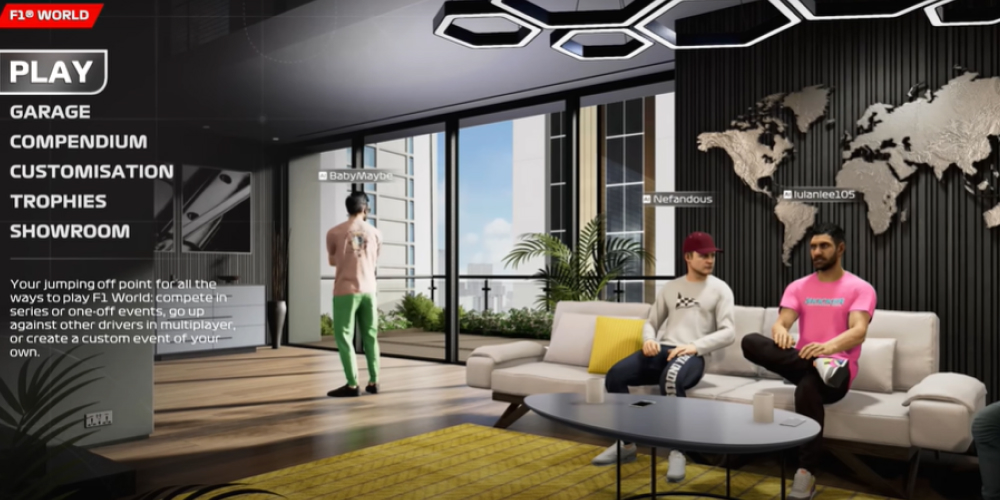 New handling and gameplay improvements
Apart from completely new additions, F1 23 introduces a number of important tweaks concerning gameplay and comfort. The newest installment introduces 35% distance races. This title will also bring back red flags that may appear for different reasons, including extreme weather and accidents on the track.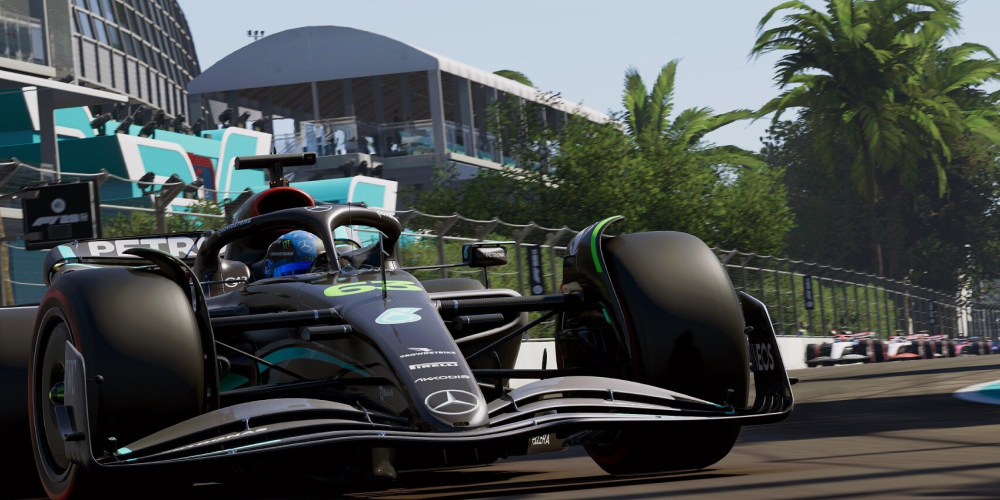 Codemasters have made some incredible changes to their racing game's physics engine, bringing about an even more realistic and enjoyable handling experience. With these updates, players will now be able to enjoy vehicles that behave in a much more predictable and rewarding manner.
Furthermore, due to the updated implementation of PrecisionDrive technology, playing the game with standard controller pads should now be smoother and less frustrating. With these progressive updates, Codemasters continues to push the boundaries of racing game technology and provide players with an unparalleled gaming experience.
What's new in multiplayer
Those who love the thrill of racing with other players are probably happy to hear about some great multiplayer adjustments. The new ranking system will match people according to their skills and how safely they drive. Based on these statistics, races will be fairer and thus more enjoyable for everyone. Moreover, players will have a chance to compete in F1 23 crossplay races.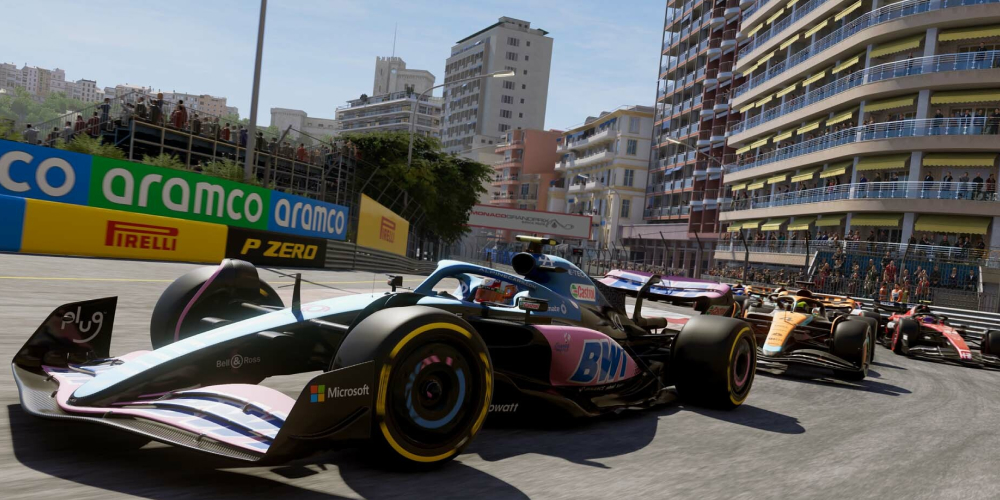 Formula One enthusiasts understand that each F1 car is unique, and teams strive towards attaining the perfect machine. In F1 23, players get to experience this challenge firsthand. You can personalize and customize your car, gradually unlocking new parts and enhancing its capabilities. This feature adds layers of complexity to multiplayer racing, as players will also be matched according to their background and skillset in car building.
If you are not keen on racing with unknown players, you may always race against your buddies on your couch thanks to the split-screen mode.
Braking Point 2
Do you recall the widely acclaimed Netflix series Drive to Survive? F1 23 features a mode inspired by this very series. Braking Point 2 is an experience that will throw you into the thrill of racing in a fictionalized story of rivalry and action. Players will have to complete exciting scenarios and various tasks. Their completion and results have an active influence on the story and what happens next.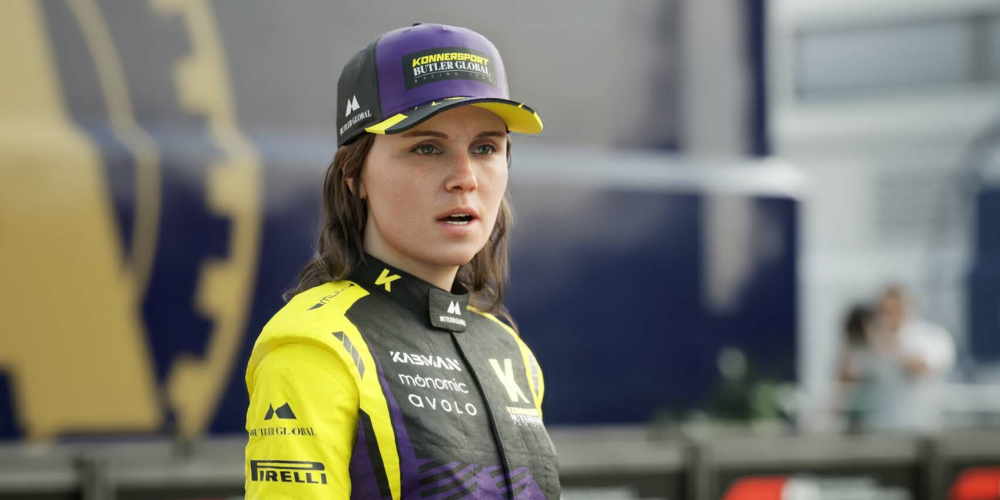 If you enjoyed Devon Butler and Aiden Jackson's last adventure, you'll be thrilled to hear that the next chapter promises even more excitement! In this installment, after defeating their previous rival, the duo is back and facing a whole new fictional challenger in the form of the Konnersport Racing team. With more twists, turns, and pulse-pounding action than ever before, this is not a story you'll want to miss!
Do sports games need a story mode?
Braking Point 2 adds a unique dimension to traditional sports games, making it a fantastic addition to your collection whether you've seen the acclaimed show or not. Its captivating gameplay will surely leave you spellbound!
F1 23 release date and available platforms
When does F1 23 come out? The game will be launched very soon, namely on June 16, 2023. Those who purchase the Champions Edition will be able to play F1 23 three days earlier, namely on June 13. This edition grants some bonus content in the form of cosmetic items and premium currency. F1 23 will hop on all major platforms, including the previous generation of consoles: PC, PS5, PS4, Xbox One, and Xbox Series X.
Are you excited about the upcoming sports game? It's going to be epic! If you haven't done so already, make sure to check out the trailer for a sneak peek of all the action. Buckle up and get ready to feel the adrenaline rush as you join us in the paddock. It's going to be a thrilling ride!