As 2021 is coming to an end, we're getting ready for what 2022 will bring to the world of gaming. The community already can't wait for some announced titles, which are probably going to be released soon. In this ranking, we list some of our favorite games, which are officially declared to be released in 2022. We hope to see your highly sought-after video games of the upcoming year – share them on our Facebook or Twitter!
Games coming out in 2022
When it comes to the new games, 2022 looks really promising. Among the upcoming games, we can count many long-awaited sequels to the well-known and beloved franchises, but also some completely new video games. The already announced 2022 video games seem exciting, but there are even more outstanding titles waiting to be announced with a release date – Wonder Woman, the new Fable, or Hollow Knight: Silksong as the example. However, we still have to wait and see whether they're going to be the games of 2022 or further years. For now, let's head on to our list of favorite and most awaited 2022 games.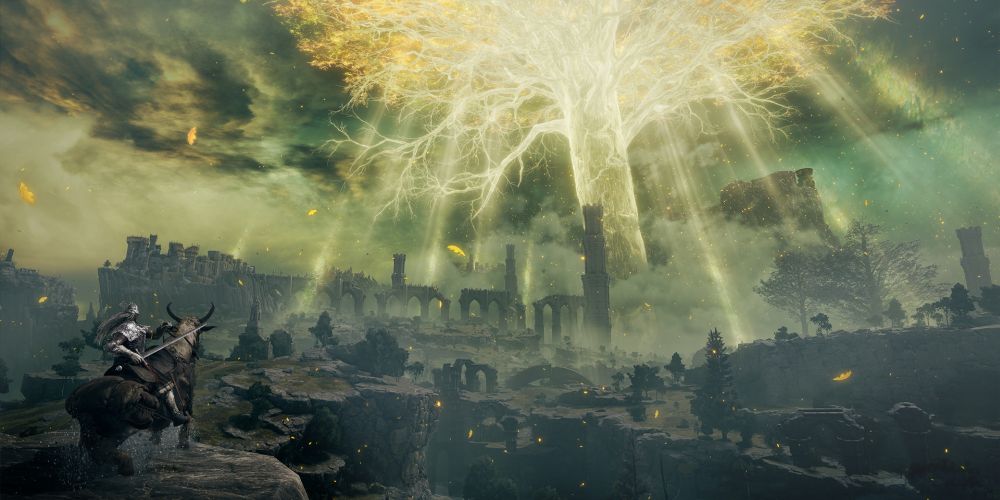 If you are a fantasy and RPG fan, you can't miss this premiere. Elden Ring release date is February 25, 2022. From that day, you'll be able to explore a universe introduced by Dark Souls' creator Hidetaka Miyazaka and Game of Thrones author George R.R. Martin. Prepare for a bloody, mysterious story filled with dragons, monsters, and magical swords.
From what we can see in the trailer, we are pretty impressed with the graphics and setting. Elden Ring's gameplay focuses on one of the Tarnished, who is on their way to becoming an Elden Lord in the Lands Between. Enjoy this multilayered epic story in a single-player or online multiplayer mode and travel across the lands with your friends.
You'll be able to play Elden Ring on platforms: PS4, PS5, Xbox One, Xbox Series X, and PC. The PC requirements are yet to be revealed. Check for any Elden Ring news on the game's official site.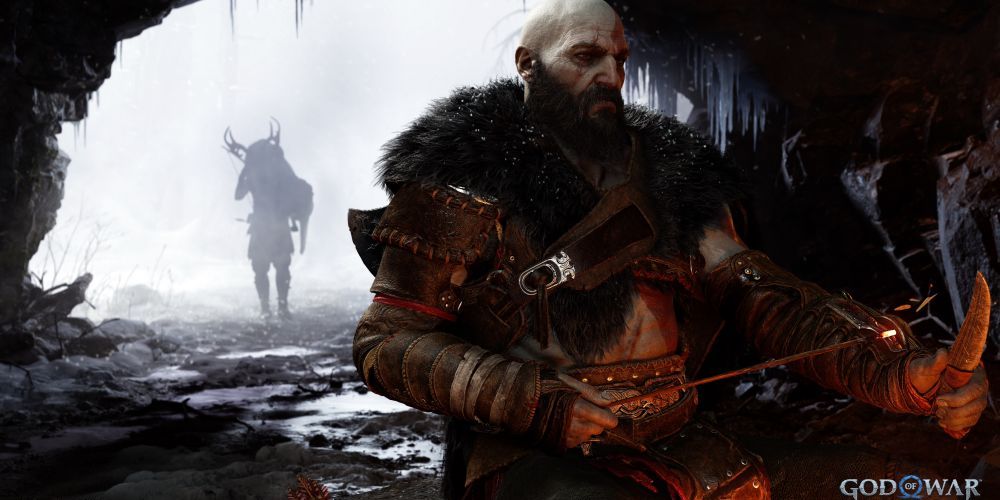 Gamers all around the world are more than ready for another adventure of Kratos and Atreus in God of War Ragnarok. The exact release date remains unknown yet, but we do know that it's going to happen in 2022. In this installment of the God of War franchise, you'll once again experience the adventures of father and son with godlike powers.
The God of War: Ragnarok trailer gives us a peek at what we may expect: new characters, new enemies, new locations, new traveling methods (look at that dog sled!), more mysteries, more combat, and even more adventures! Isn't that what everybody's waiting for? The gaming community clearly can't wait to embark on the next journey through the Nine Realms. If you wish to take a closer look at this title, read our blog post: God of War Ragnarok – everything we know.
God of War Ragnarok is going to be available on PS4 and PS5, but we can expect the final part of God of War's Norse Saga to finally come to PC, just like God of War did.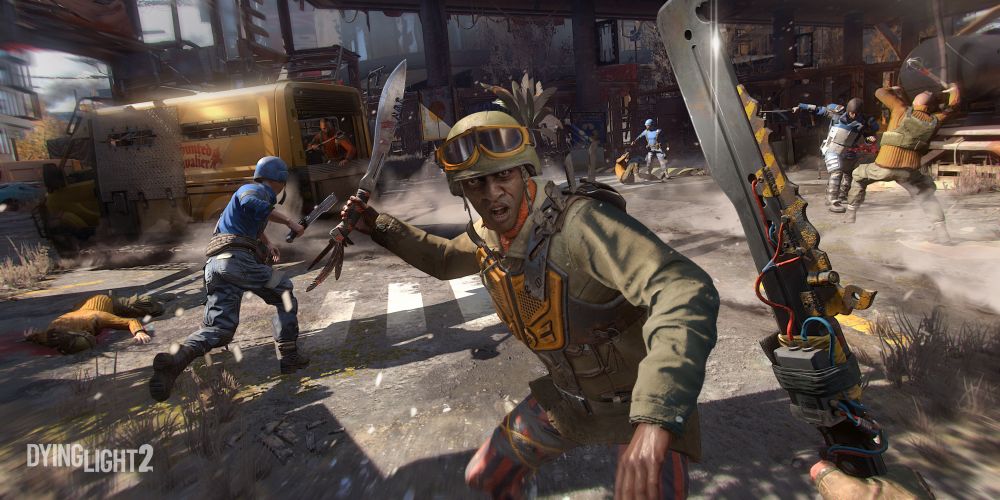 February is going to be a sleepless month for many gamers. Another true gem, Dying Light 2 release date is February 4, 2022. A real treat for those waiting for some zombie apocalypse, survival games! Techland, the creators of Dying Light, introduces you to their new project, with engaging gameplay and an even more engaging storyline.
Face the growing conflict in The City and make the right choices to determine its destiny. Make sure to watch the Dying Light 2 trailer to get into the gaming mood. Get ready to explore the huge open world destroyed by over 20 years of infection. Unravel the dark secrets and prepare for some serious combat, but don't ever forget that you need to stay human.
Dying Light 2 pre-order is already available for PS4, PS5, Xbox One, Xbox Series X/S with the exclusive pack of "Reach for the Sky" items.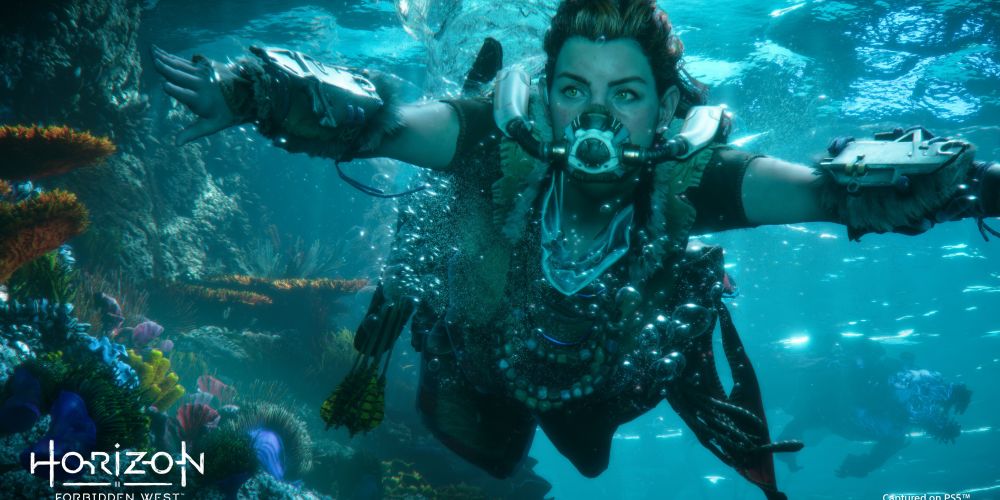 Experience a whole new adventure with Aloy, Horizon Forbidden West's remarkable archer. You'll be able to meet her again soon in the sequel of Horizon Zero Dawn sequel, as the release date is February 18, 2022.
Venture to explore the post-apocalyptic setting of San Francisco, and see the breathtaking landscapes with vibrant graphics, new ideas of machine enemies, and also the underwater surroundings! You can take a quick glance at them in the Horizon Forbidden West trailer.
Face the unknown future and defeat your mechanic enemies to unravel the mysteries of the new, yet familiar world. You'll be able to enjoy this futuristic action RPG on PS4 and PS5, and we hope we'll eventually see the Horizon Forbidden West PC version, which unfortunately has not been announced yet.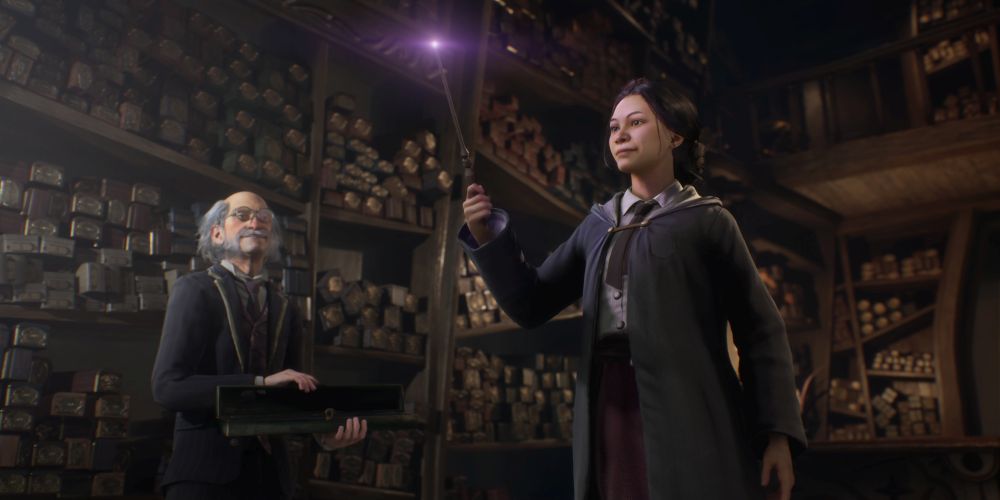 Grab your wand and hop on the train to Hogwarts School of Witchcraft and Wizardry! Be ready, as the Hogwarts Legacy release date is set to 2022. Let The Sorting Hat choose your house years before the era of the legendary Harry Potter. Hogwarts Legacy gameplay in open-world action RPG style will let you become a student of the most magical school in the world.
Live the unwritten stories in Hogwarts Legacy. With your freely created character, you'll join the classes, craft potions, master spell casting, and do everything else you've ever dreamt of! But there's more – you'll have to help save the wizarding world from a long-held ancient secret.
Make sure to check out the Hogwarts Legacy trailer. The most exciting witchcraft game of 2022 will be available to play on platforms like PS5, Xbox Series X/S, and PC.
Pokemon Legends: Arceus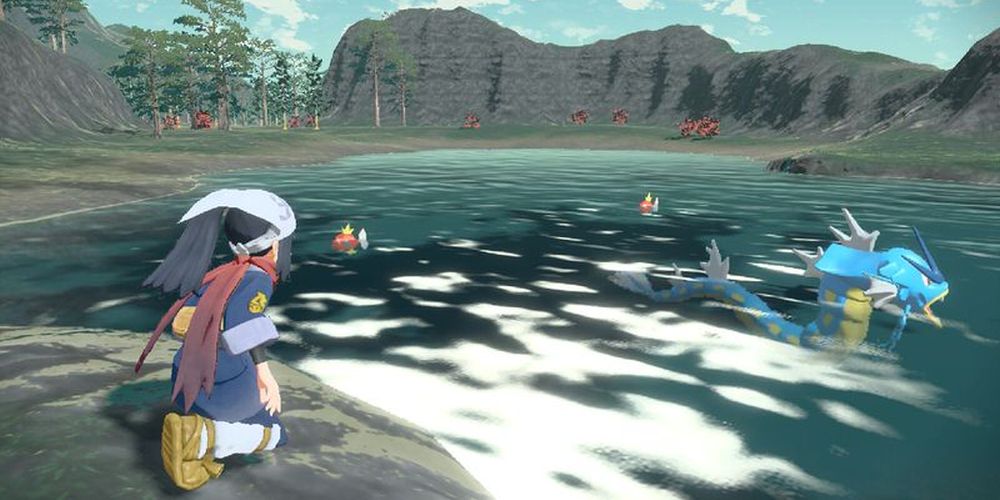 If you feel more than ready for some adventures, you'll be on cloud nine with the Pokemon Legends: Arceus premiere. The first-ever open-world Pokemon game is to be released on January 28, 2022.
Become a true Pokemon master in a game set way before the events of any released TV series of this franchise. We can't help but adore the Pokemon Legends: Arceus trailer, mainly for its retro-style artwork, which brings us back to childhood. Grab your Pokeball already and catch 'em all!
What can we expect from Pokemon Legends: Arceus? New Pokemon (Growlithe, Wyrdeer, Hisuian Zorua, and more), a new retro Pokeball, new locations, and new adventures. Pre-order the game now exclusively for Nintendo Switch.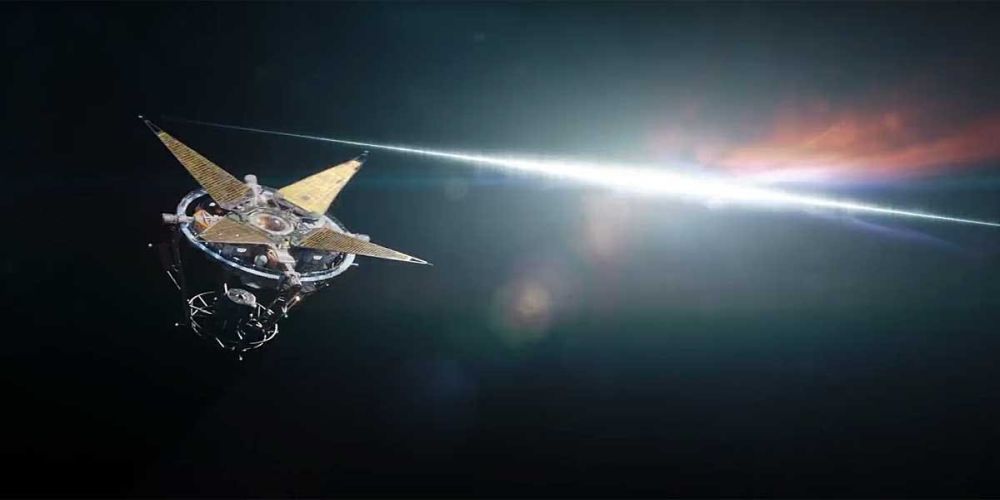 Ladies and gentlemen, here comes Bethesda's next big RPG series. Starfield, a game of sci-fi epic adventures, won't let you just walk by. According to Bethesda, Starfield is going to be a "Skyrim in space". There's no surprise this title may make many players raring to play.
Starfield leak states that every single planet in this game is bigger than the entire Skyrim map. That may result in countless hours of gameplay, including exploring, taking side quests, and fighting. Starfield trailer is also really promising – see for yourself.
The Starfield release date is set to November 11, 2022, and it is said to be available on Xbox Series X and PC.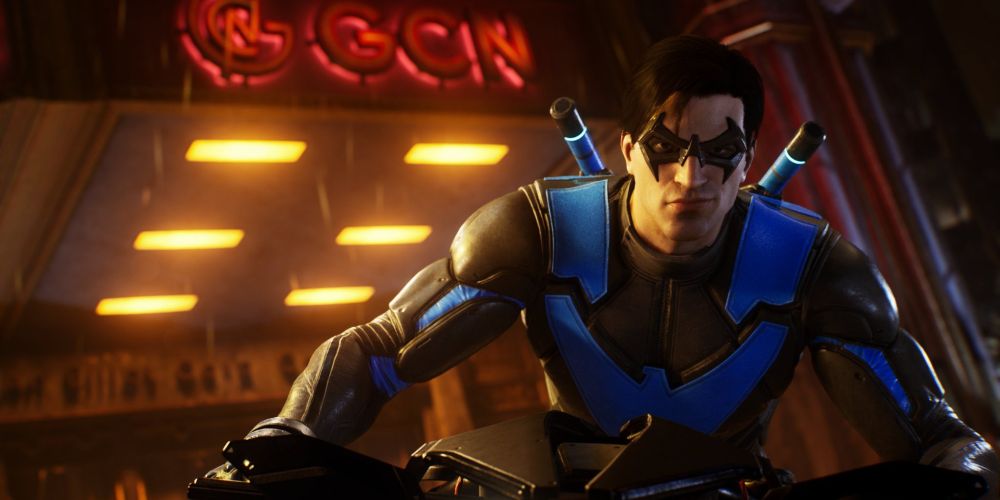 When the hero dies, the bad guys lurk behind every corner. That's why after the death of Batman, Gotham City needs a new savior. Or a team of saviors. Become one of them in Gotham Knights, release date of which is set to 2022, with no specific date yet.
Fight the darkness as Red Hood, Nightwing, Robin, or Batgirl in a drop-in, drop-out co-op game from WB Games Montreal. Gotham Knights game will introduce you to many well-known DC villains and let you bring peace back to Gotham City.
As announced, Gotham Knights Platforms are PS4, PS5, Xbox One, Xbox Series X, and PC.
Splatoon 3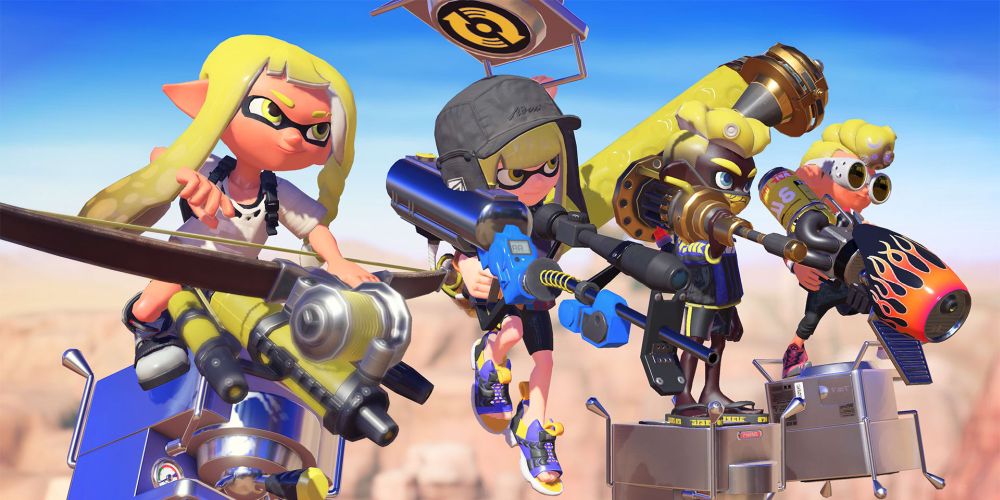 Explore the new location of Splatlands in the third installment of the beloved 4-on-4 action shooter. The 2022's Splatoon 3 release date remains to be announced. Prepare your paint-charged weapon and get ready to splash!
Thanks to the improved customization, you can upgrade your inklings with brand new Splatoon 3 hairstyles and weapons. You'll even meet the new Splatoon 3 idols, which for now are still a secret.
For more hints, check out Splatoon 3 trailer. We honestly hope for a great family-friendly adventure here.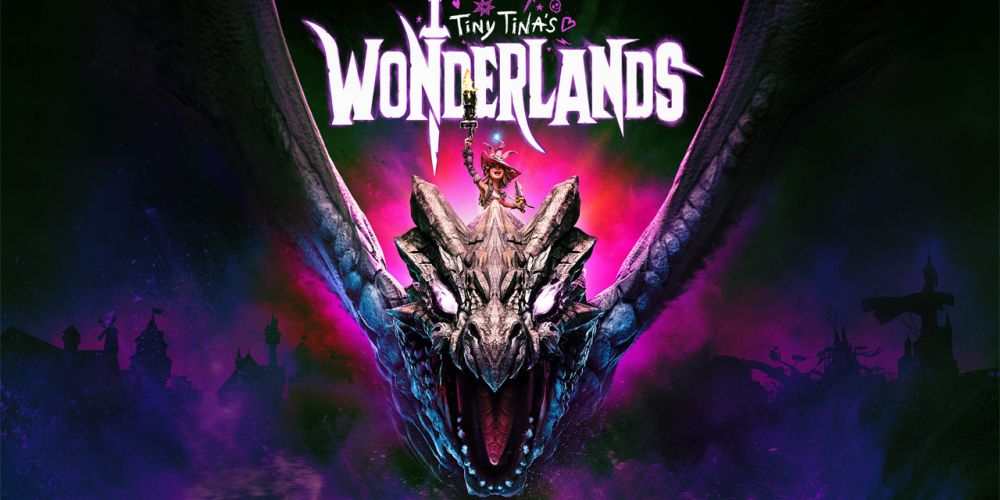 Tiny Tina welcomes you to her tabletop world of imagination in Bunkers & Badasses. Inspired by Dungeons and Dragons, a game from the Borderlands franchise, Tiny Tina's Wonderlands' release date is March 25, 2022.
The new Borderlands game is quite different from what we saw in the previous installments. It's the full version game of what you might've seen in Borderlands 3 DLC and a standalone title Tiny Tina's Assault on Dragon Keep.
Tiny Tina Wonderlands' gameplay includes fantasy setting, monsters, guns, and sprinkles of Tiny Tina's insanity, famous among Borderlands' players.
PS5 games 2022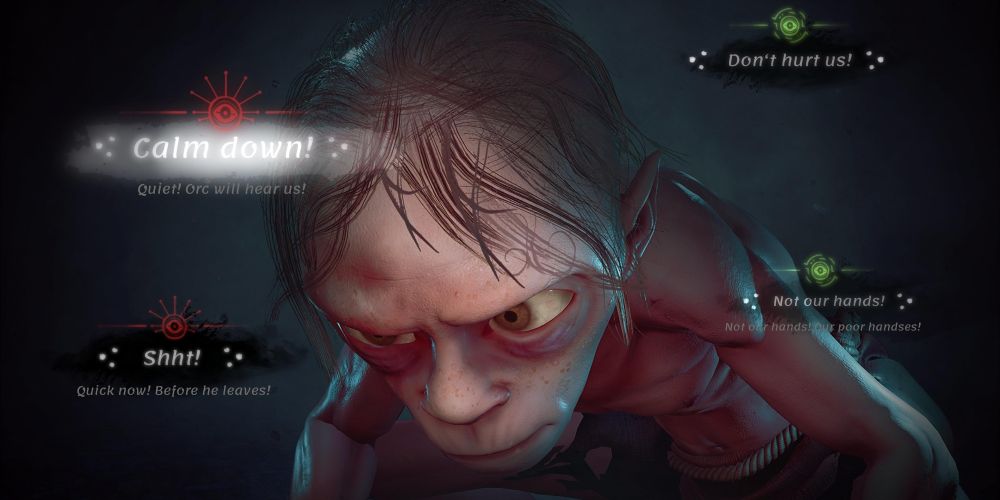 When it comes to PS5 games, the following year promises to be interesting. Upcoming PS5 games will bring hours of great content to the lucky ones who got to buy the console. We especially can't wait for the announced new PS5 games like Gran Turismo 7, Tom Clancy's Rainbow Six: Extraction, Stray, or Suicide Squad: Kill the Justice League. Not to mention Lord of the Rings: Gollum, Ghostwire Tokyo, and Forspoken. And that's not even half of what is already announced – so you'd better get your gamepad ready. Bear in mind that most of these titles are not exclusives and will be playable on other platforms, like Xbox and PC.
Nintendo Switch games 2022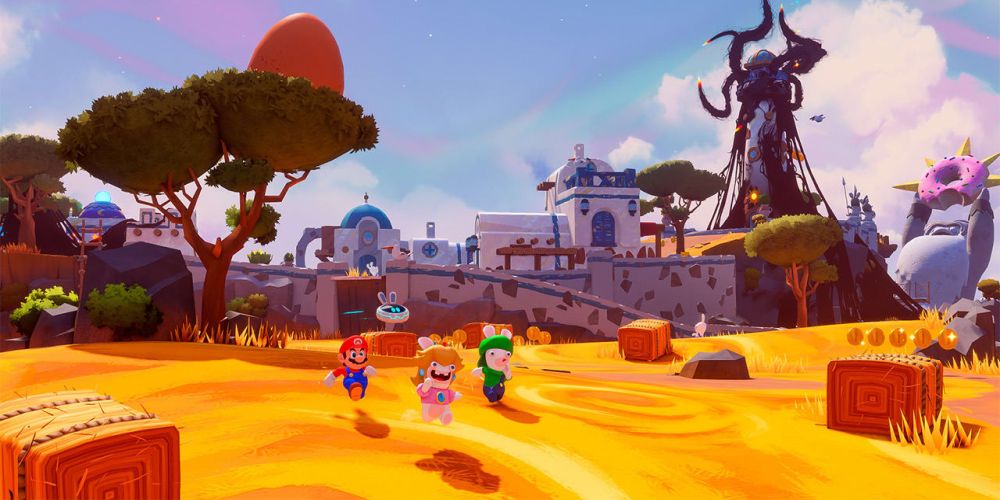 Undeniably, Nintendo Switch is an absolute revolution to the gaming console market. And it's going to be even more worthy with the upcoming Switch games. If you haven't decided yet whether you want to own this console, the 2022 Switch games may make you buy it right away. Besides the already-mentioned titles, we wait for the releases of Triangle Strategy, Mario + Rabbids: Sparks of Hope, Oxenfree 2, Sonic Frontiers, and Kirby and the Forgotten Land. It's going to be an exciting year for Nintendo fans! If you wish to check out some more Switch titles, take a look at Best Switch games 2021.
This list is just a drop in the ocean of the intriguing games of 2022. Feel free to complete this list by posting your must-plays of the upcoming year on our social media so other players won't miss the great games. Don't forget to pre-order your favorite premieres until the stock runs out!