2021 is coming to an end, and what a year it has been! This year, developers spoiled us with new releases. Some were surprising, some were unexpectedly brilliant, and some brought nothing but disappointment. But we want to end 2021 on a good note, so we'll only focus on the bright side. As we're avid fans of Switch games, we've decided to share with you our picks for the best Nintendo Switch games 2021. So buckle up, and let's see if you agree with our choices. Make sure to let us know your top game picks of 2021 on our social media!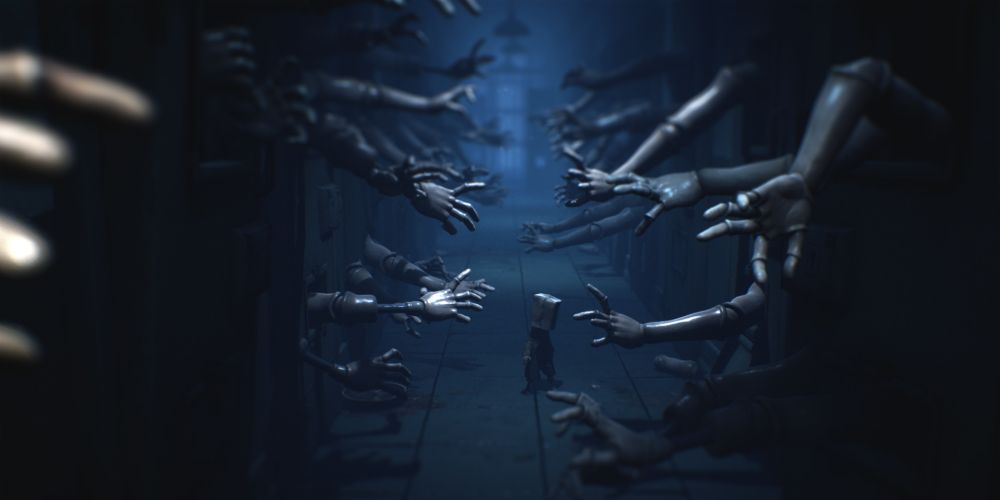 We must admit, we like to be spooked out from time to time. If you're also looking for this rush of adrenaline only a horror game can give you, we can assure you that Little Nightmares II provides just that. This game is definitely not for the faint of heart. Little Nightmares II is a prequel to the original title, in which you take on the role of a boy wearing a paper bag over his head, Mono. His mission is to save his friend, Six, and stop the evil from spreading through TV screens. Little Nightmares II's gripping storyline makes it impossible to put the game down. It will surely give you nightmares. Not to mention a bunch of new Little Nightmares characters who will haunt your memories for a long time. The beautiful yet spooky graphic design, clever puzzles, and disturbing soundtrack make it one of the best Switch games 2021.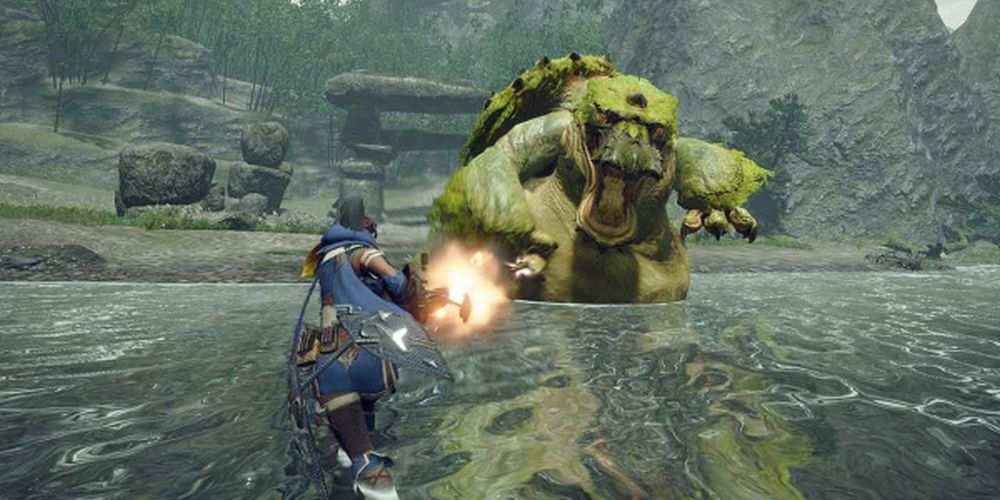 Is there anything more satisfying than slaying monsters? We don't think so. Thankfully, in 2021 Nintendo Switch and Capcom brought us Monster Hunter Rise. This time, we can explore Kamura Village, a land inspired by ninja. The game combines the best elements of the Monster Hunter series and plenty of new and improved features. The Monster Hunter Rise monsters give the ultimate and most challenging hunter experience. This title is a must-have for any action game enthusiast. Not only does it offer a plethora of new content and give a thrill of hunting and killing monsters but also is a truly visually pleasing experience in a beautiful Japanese art style.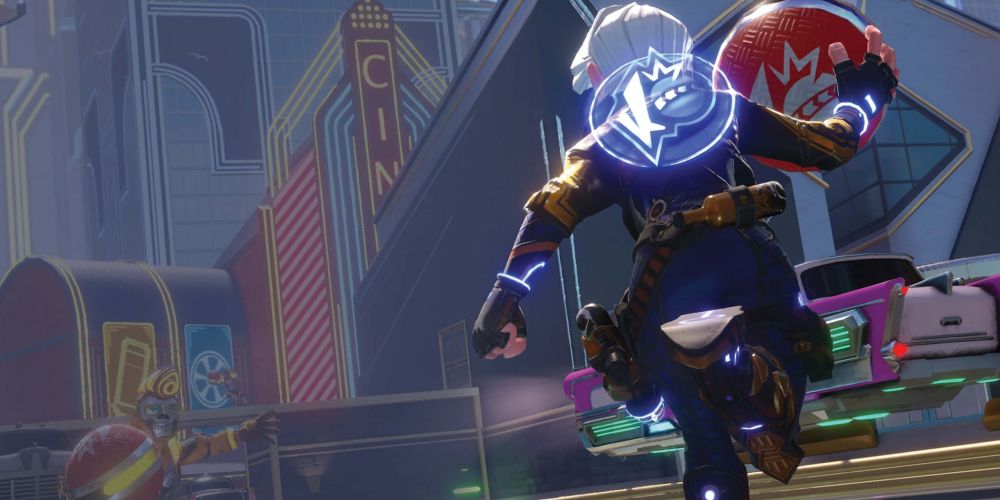 We've already mentioned Knockout City in our list of the best games for kids, but we truly love this title, so why not list it once again? And we assure you that it is a blast not only for children. The rules of Knockout City are simple. It is a multiplayer dodgeball video game. All you have to do is to knock out the opposite team shooting a ball at them. It brings plenty of fun, colorful visuals, and gameplay possibilities. You'll be surprised at how even more entertaining Switch can be. But there is much more! There are unlockable cosmetics, customization options, daily challenges, different game modes, and Knockout City crossplay, which allows you to play the game with friends regardless of the platform. It is without a doubt one of the best 2021 Nintendo Switch games.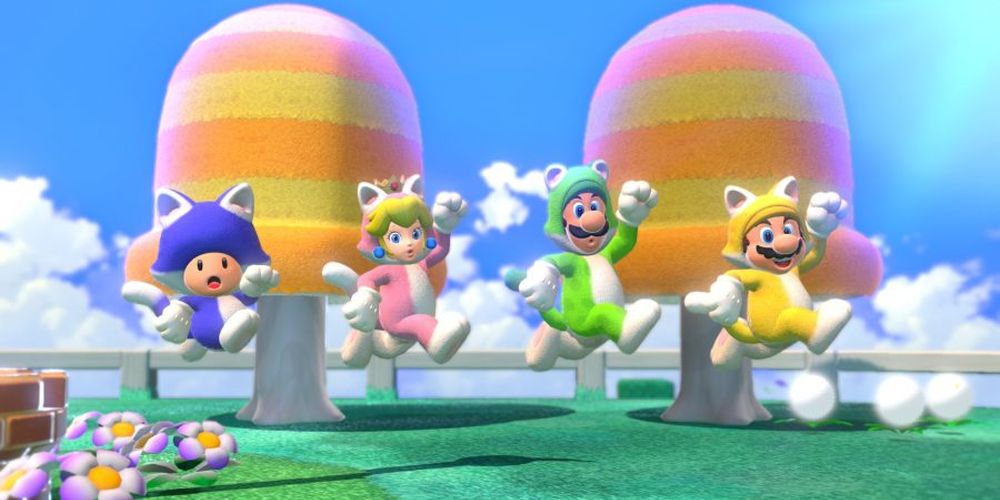 The Nintendo Switch Super Mario 3D World + Bowser's Fury is yet another must-have for the Switch owners. This pack brings so much more to the iconic Super Mario, reintroducing and refreshing the game. The title is perfect for players of all ages. The friendly graphic design and Super Mario 3D World characters will be a nostalgic throwback for the older generation, and the easy-to-control mechanics make the gameplay enjoyable even for the youngest children. The open levels of Super Mario 3D World + Bowser's Fury differ from each other, offering new mechanics that make this platformer unique. Not to mention that this game is largely driven by co-op play, so you can enjoy it with your family and friends bringing even more fun to the gameplay.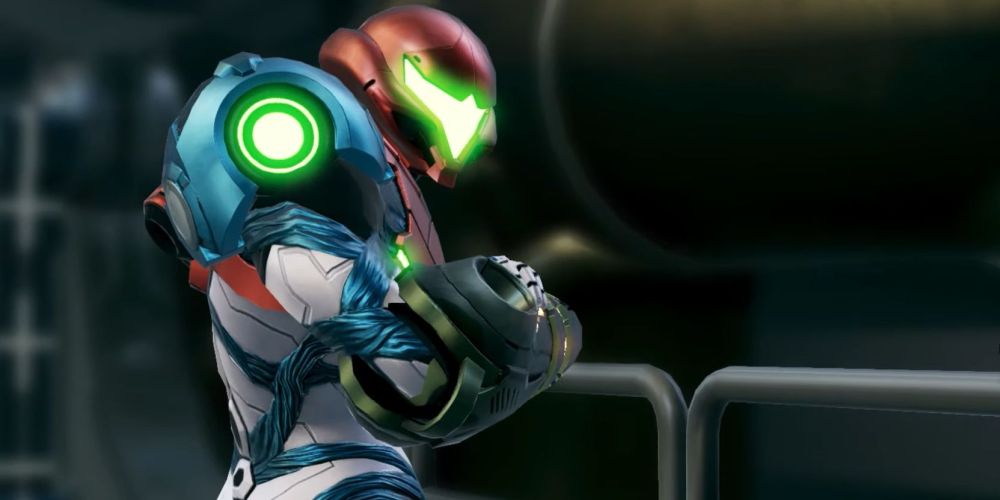 Metroid Dread is a real blast from the past for all original Nintendo Metroid fans. The game continues the story from Metroid Fusion and takes you on a mission to defeat evil alien lifeforms and mechanical threats on planet ZDR. Nintendo really stepped up the game this time, fusing the old-school games with modern technological advances. The Metroid Dread gameplay experience was enhanced by outstanding 2D visuals, challenging battles, excellent level design, and most importantly, replayability potential. The plot is gripping, and the story unravels as you achieve new levels, allowing you to piece all the elements together. Metroid Dread is a true masterpiece, and therefore one of the best 2021 Nintendo Switch games, in our humble opinion.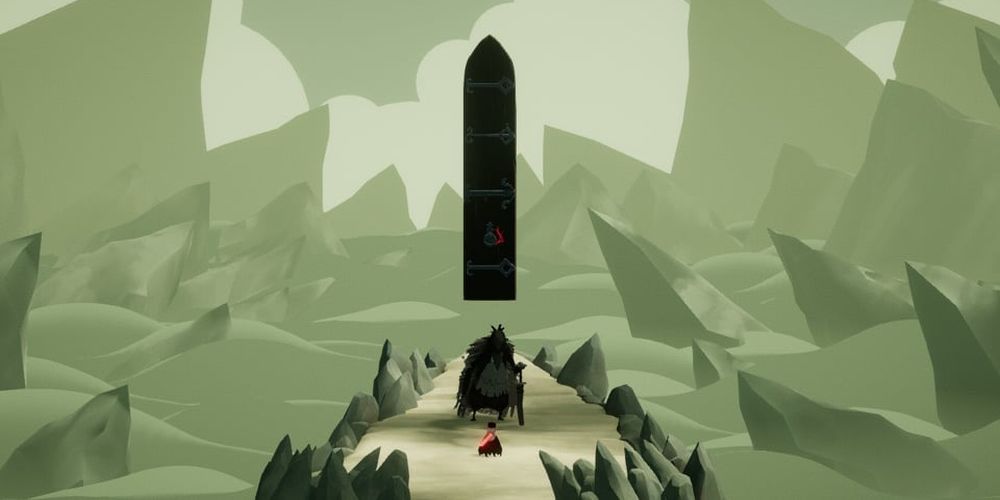 Death's Door is one of those games that stay with you long after you finish it. It is a perfect mix of unique visuals and challenging old-school gameplay, modernized to today's standards. In Death's Door, you play as a Crow, whose job is to collect souls. After one soul is stolen, Crow embarks on a challenging adventure to find it. The world of Death's Door, although beautiful, is full of creepy creatures. The battles with bosses are challenging, and there are plenty of secrets for you to uncover. The visuals resemble a fairy-tale, albeit a spooky one, and the soundtrack by David Fenn is an outstanding mix of energetic and peaceful tracks. We must admit, it is one of our 2021 Switch favorites.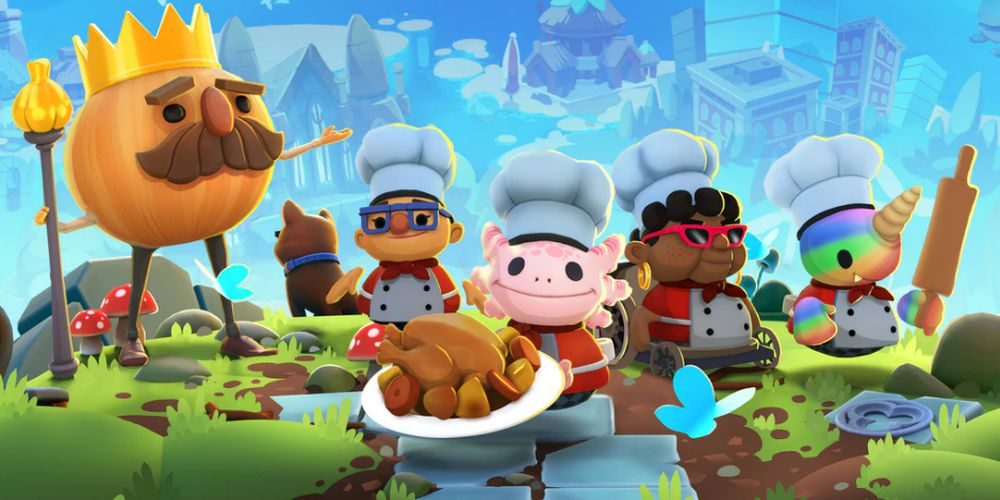 Overcooked! All You Can Eat is a perfect game for a family game night or to play when you have friends over. The goal is to serve as many dishes as you can to very demanding guests. The game gets even more fun and chaotic when you team up with other players. The Switch Overcooked! All You Can Eat is full of new features and content, improved elements of the previous titles of the series, and it offers cross-platform gameplay. The developers also refreshed the game's graphic design, paying more attention to detail. Switch Overcooked! All You Can Eat is a must-have for party time.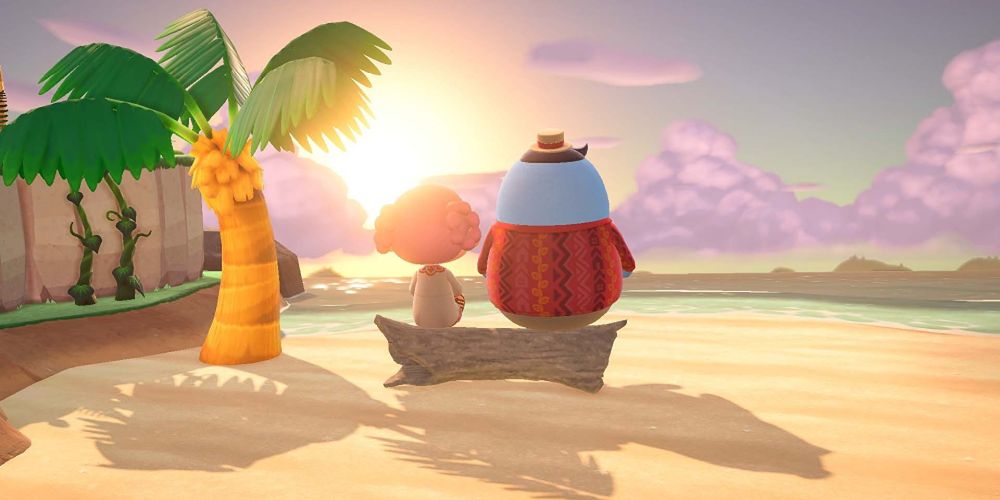 We've already listed Animal Crossing: New Horizons in our take on the best Switch games. This time, we'd like to mention Animal Crossing DLC that truly expands the gameplay. Animal Crossing: New Horizons﹘Happy Home Paradise allows you to build vacation homes on an archipelago. This Animal Crossing: New Horizons DLC brings plenty of new content, new possibilities, and new customization tools, among many other features. This game allows you to express your creative skills, unlock new items, and enjoy a holiday paradise all year round. Sounds great to us, not to mention the adorable graphic design and cute animal characters.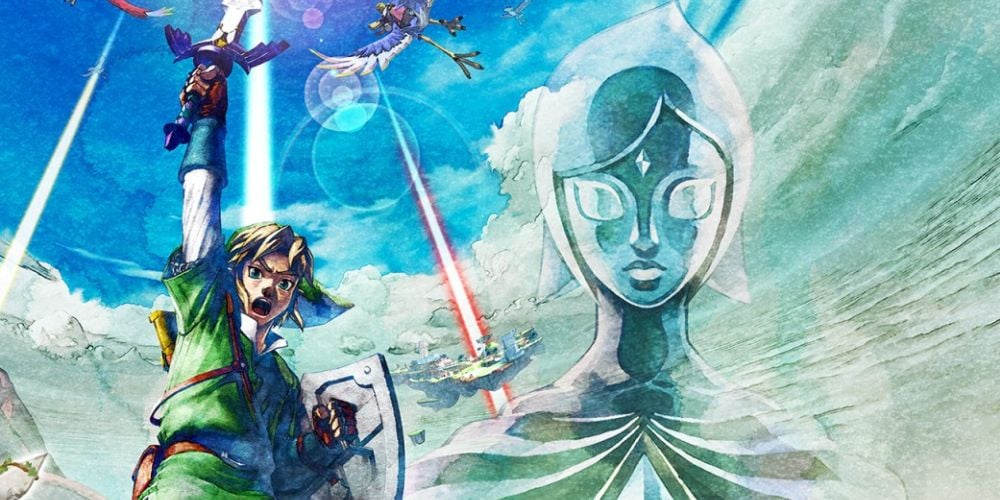 The Legend of Zelda: Skyward Sword HD came back in 2021, refreshed and improved. And when we say improved, we really mean it. The visuals are beautiful, the story is gripping, the characters funny. The motion controls, a flaw that most of the original Legend of Zelda: Skyward Sword players complained about, were also improved and are now more responsive. Moreover, the Nintendo Switch Legend of Zelda: Skyward Sword HD offers new features, hours of gameplay, and challenging combat. Everything about this game makes it feel like a brand-new title. One of the best 2021 Switch games, for sure.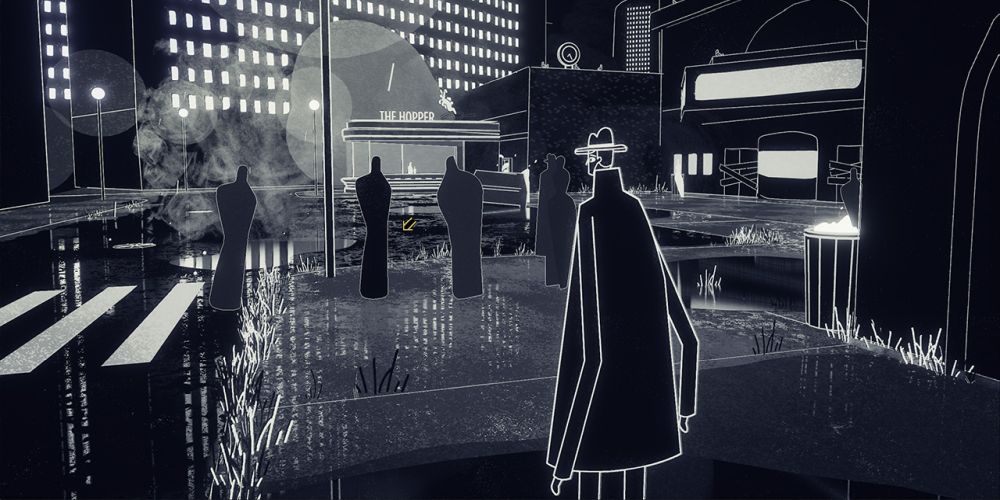 Last but certainly not least is Genesis Noir. This game really stands out with its unique visuals accompanied by jazz music. This cosmic adventure focuses on exploration and puzzle-solving while telling a truly engaging story of a love triangle. The game also contains educational fragments about particular moments in the history of the universe. Genesis Noir is not your typical point-and-click adventure game but rather a piece of creative artwork. And even though it wasn't flawless, we can't wait to see what the future holds for this unique game.
The most anticipated Nintendo Switch games 2022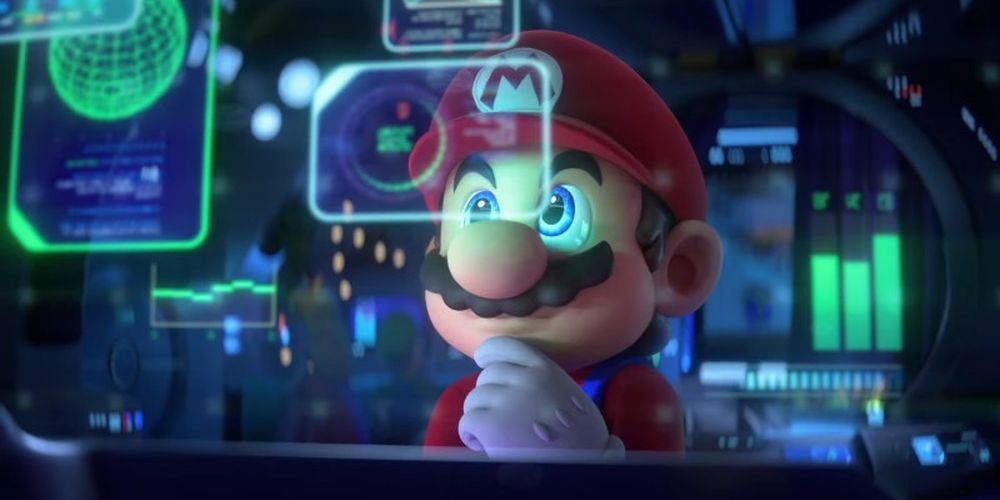 Although we've really enjoyed all the games released for Nintendo Switch in 2021, we can't wait to see what the developers have prepared for players in 2022.
If you're a fan of horror movies and games, you should definitely look out for Evil Dead: The Game in 2022. The game brings the iconic Evil Dead characters back in their attempt to survive in the battle against the undead. This fusion of Left 4 Dead and Dead by Daylight is a horror enthusiast must-have for Switch in 2022.
And there is some good news for Metroid fans in the upcoming 2022. Metroid Prime 4 is coming to Nintendo Switch, but this time in 3D! There is still little information about what we can expect from the game, but we'll make sure to update you.
In 2017, Mario + Rabbids: Kingdom Battle turned out to be a hit, despite the unusual character combo. In 2022, the heroes return in Mario + Rabbids: Sparks of Hope in a mission to defeat evil. We can't wait to see if the game will follow the footsteps of the original title.
We've mentioned Splatoon 2 as a family-friendly shooting game in our list of games for kids. And if you've enjoyed this title as much as we did, you're going to be really thrilled about Splatoon 3 coming in 2022. With a new campaign mode, new challenging levels, new weapons, and the iconic 4v4 battles, Splatoon 3 will bring even more fun to the family game nights.
2021 was a wild ride for the gaming industry, full of fresh titles, hits, and surprises. However, we're more than ready to see all the amazing games coming out in the upcoming year. Make sure to stop by the GAMIVO blog daily for new updates, news, and discounts. See you in the gaming arena in 2022!