Nintendo Switch specifies the new definition of a gaming console. With its portability, comfort, multifunctionality, and wide range of amazing releases, it's safe to say it's one of the best consoles ever. Millions of players enjoy Switch games every day, picking their favorite ones or discovering new titles. So we decided it's the right time to introduce you to our 'best Switch games' list.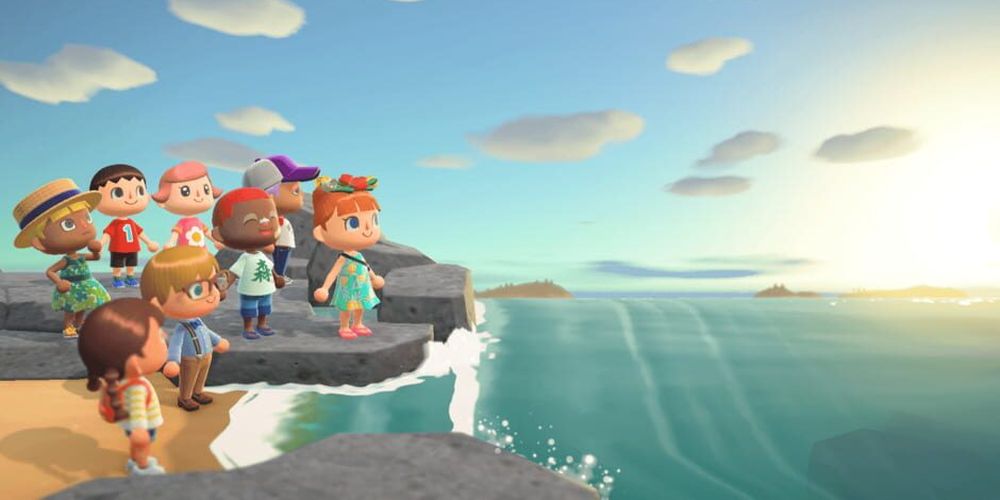 If you are looking for a chill-out game for Switch with no violence and stress-free gameplay, Animal Crossing: New Horizons seems just right. This title lets you build a whole town on an island. Build, decorate, discover and make friends with Animal Crossing Villagers, like Raymond, Marshal, Marina, or Isabelle. And with DLCs, you can unlock even more friendly islanders. Animal Crossing is a safe place for players. This game was designed for players of every age. It's kid-friendly, but also surprisingly entertaining to adults. Animal Crossing characters are adorable, but they're not the only ones to make friends with – you can visit players from all around the world. Check out their islands, share gifts, and party together!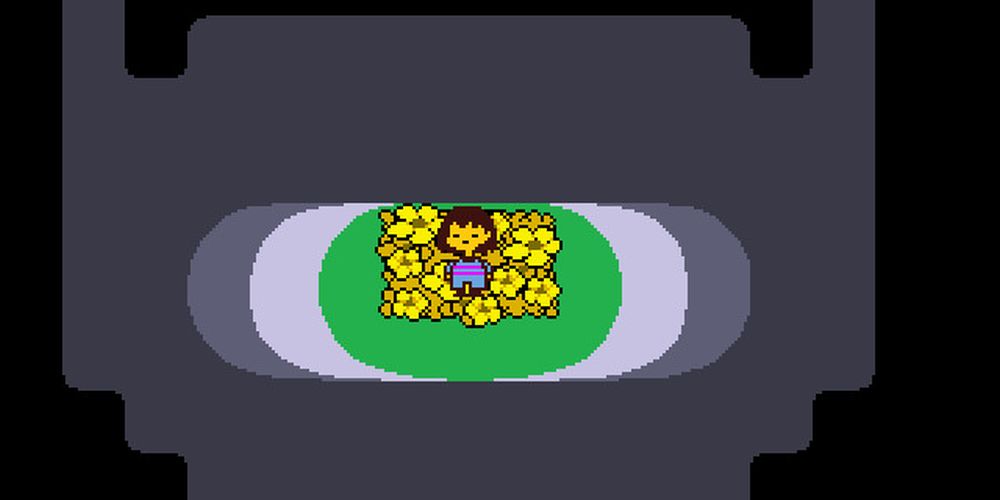 This pixel-art RPG game lets you take control of Frisk. Undertale's story begins as the protagonist falls into the Underground, the world of monsters. Then it's time to learn game mechanics with the help of Flowey, a sentient flower. And that's where the journey begins. On your way back to the surface, you'll meet many Undertale characters and enemies, like Papyrus, Toriel, or Sans. Many of them will try to hurt you, but violence is not the only choice. Undertale will let you negotiate your way out of the danger, so killing is not necessary. During your adventures, you'll come across other fallen humans. One of them is Chara, Undertale's most smiley character. If you wish to live an outstanding experience, you should give this game a try.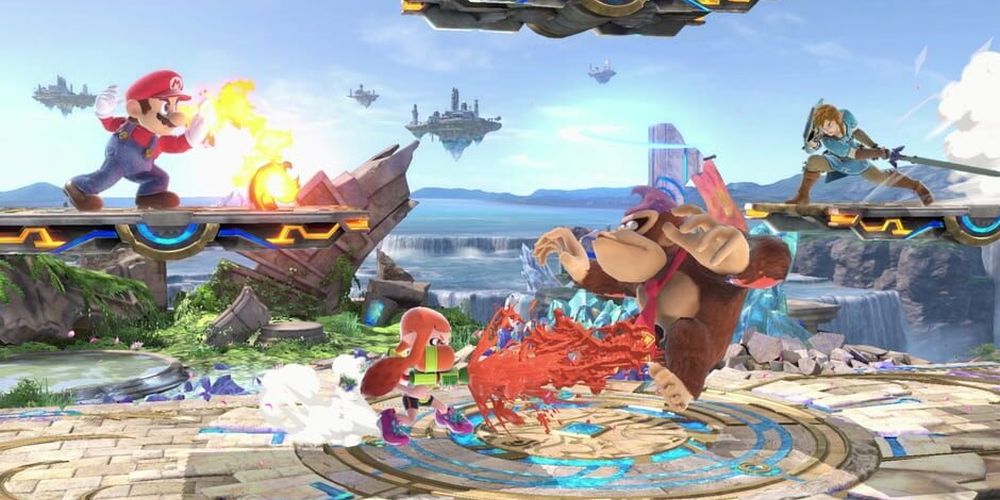 Do you want to watch the gaming icons battle in a hilarious way? That's exactly what this title offers you. Super Smash Bros. Ultimate characters are the well-known and unforgettable heroes of beloved games, including Mario, Donkey Kong, Pikachu, Link, and many, many more. With all the Super Smash Bros. Ultimate DLCs, you can unlock a library of 89 playable characters. What's more, with the Super Smash Bros. Ultimate patch notes, you will get access to even more characters, stages, and costumes.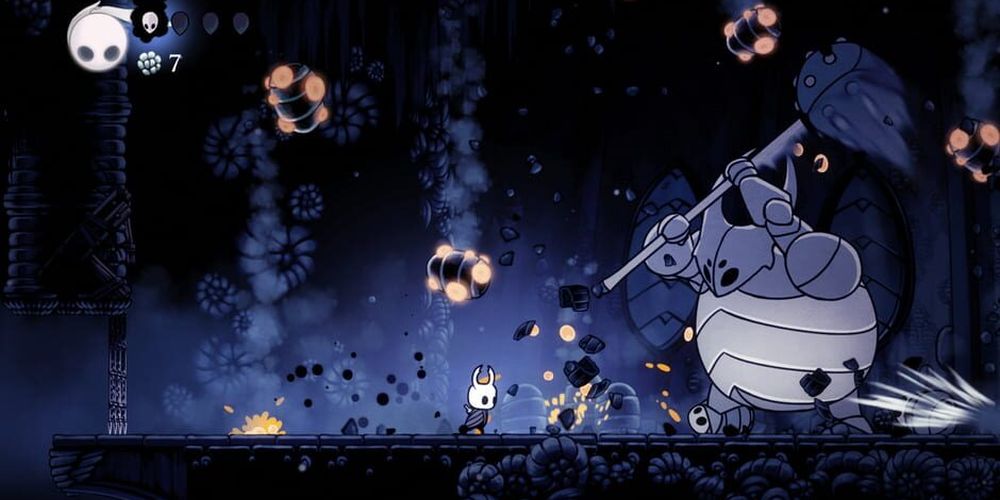 There's much to love about Hollow Knight: characters, graphics, soundtrack… It's no surprise this title has its place on this list. This Metroidvania action-adventure game gives you a chance to explore the ruined kingdom as the mysterious Knight. The Hollow Knight map includes various locations, from Cliffs and Greenpath to Deepnest and Ancient Basin. During the gameplay, you will encounter many enemies, including Hollow Knight bosses. Some of them won't be easy to defeat, but luckily you'll have a chance to use additional Items featured in Hollow Knight. Charms, the most powerful collectibles, provide bonuses and special abilities for your protagonist. They will be handy in the following chapters, so keep your eyes peeled. It's worth mentioning that we already know the sequel's, Hollow Knight: Silksong, release date, which is planned for February 2022.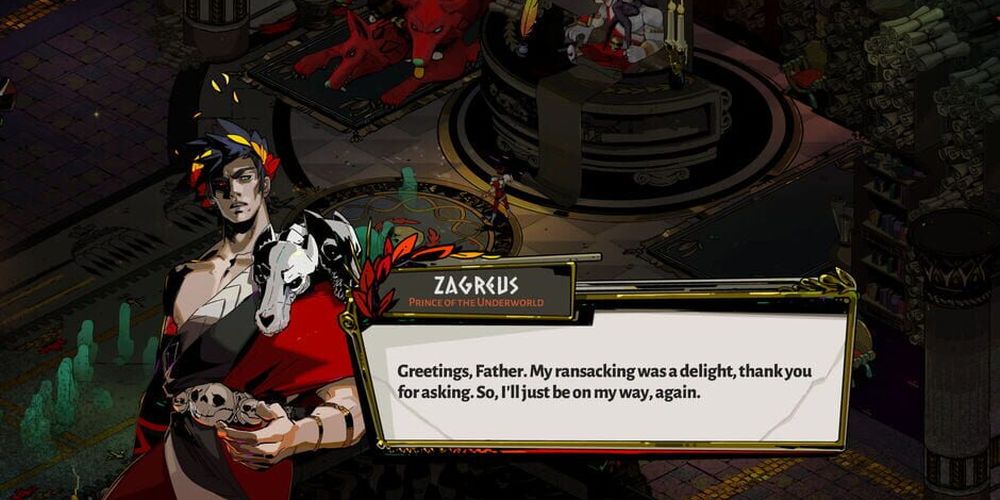 While talking about the best Nintendo Switch games, we can't forget about the multiply-awarded Hades. This Game of the Year 2020 nominee, developed and published by Supergiant Games, is a roguelike/action/dungeon crawler game. Hades' gameplay is based on Zagreus' journey to escape from the Underworld and reach Olympus. Zagreus, Hades' son, will have to go through a random series of rooms filled with enemies. As you may expect, Hades' characters are all inspired by Greek mythology. It's worth knowing that there are consoles, other than Nintendo Switch, you can choose for playing Hades: PS4, PS5, Xbox One, Xbox X/S, and PC.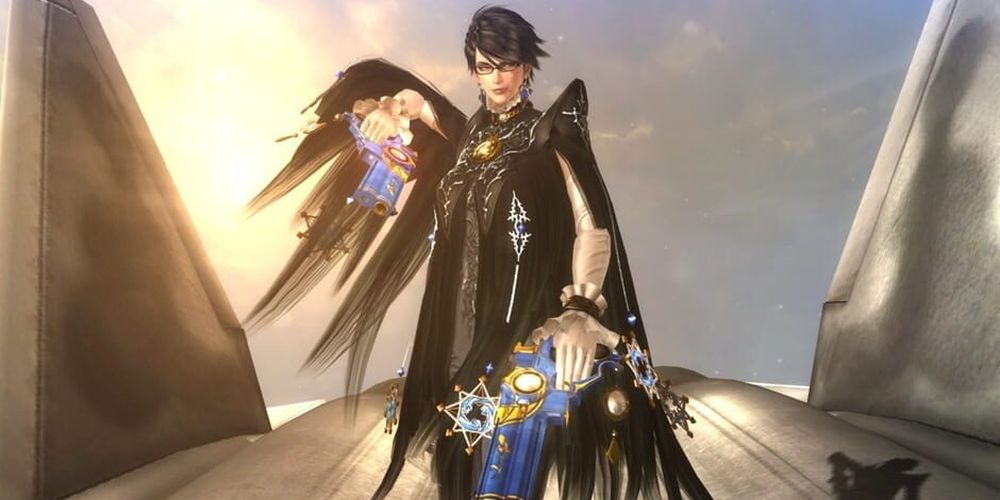 Bayonetta 2 is one of the older games since it was released in 2014. It reached Nintendo Switch in 2018, and today you still have a chance to give this gem a try. As for Bayonetta, your task will be to fight against various angelic and demonic forces, to find the Gates of Hell, and save her friend Jeanne in the end. You may know some of the Bayonetta characters from the previous game of this franchise, like the returning Rodin, Luka, and Enzo. The Bayonetta 2 Switch game sold over 9,500 copies within its first week on sale.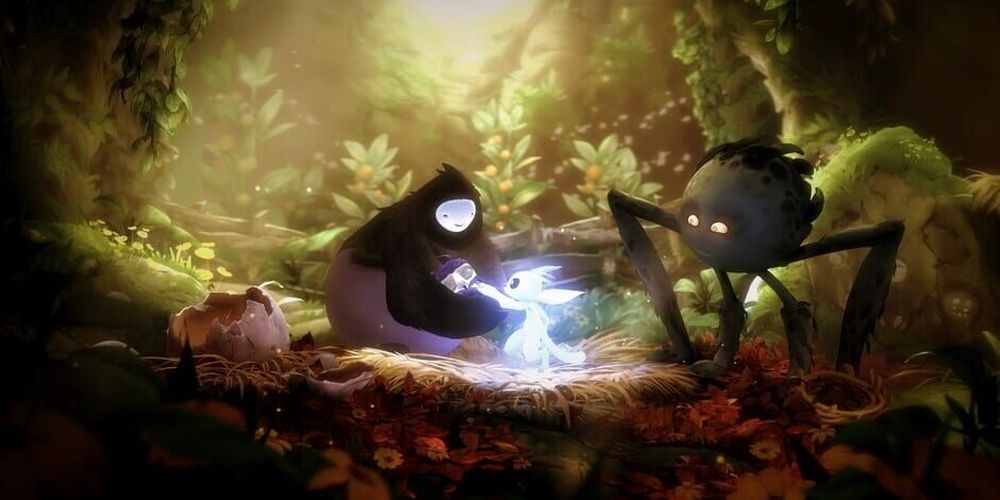 Another masterpiece while talking about the visuals and soundtrack. Basically, every Ori and the Will of the Wisps review is praising the game for its undeniably remarkable atmosphere, which is well-combined with the gameplay mechanisms. Join the little spirit on the adventure with his new friend – owlet Ku. Ori and the Will of the Wisps' gameplay is similar to the previous title, Ori and the Blind Forest. The sequel is the continuation of the Moon Studio's tradition of engaging platforming and deeply emotional storytelling. Once again, you will join Ori on the platform-adventure journey. And once again, you'll be mesmerized by Ori and the Will of Wisp soundtrack (you can read our thoughts on this franchise's soundtrack in Games with soundtracks you won't forget). Take on the challenge to explore an even bigger Ori and the Will of the Wisps map, filled with visually pleasing landscapes, beautifully designed characters, and many challenging puzzles.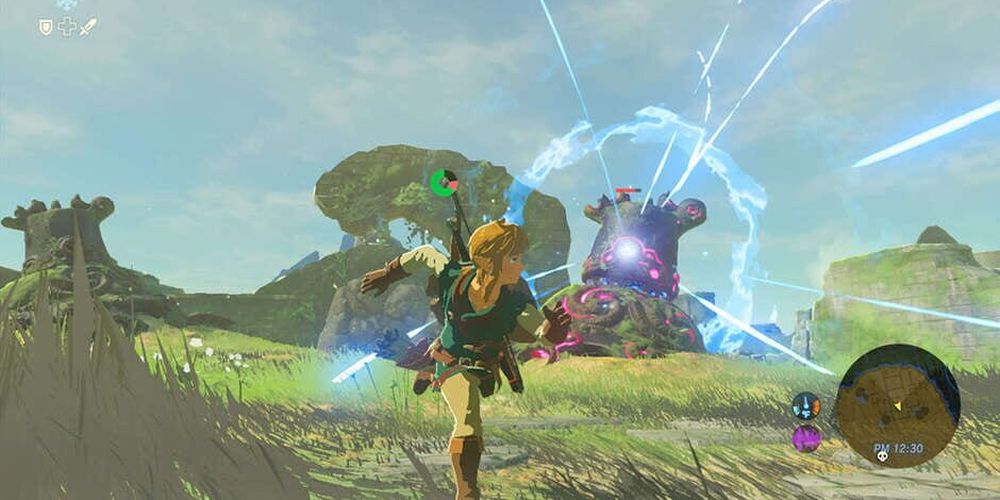 Who doesn't know the famous Legend of Zelda? Now, on Nintendo Switch, you can once again live the adventures of Link, Zelda, and all the other characters. Legend of Zelda games are a true classic when it comes to console games – the first title was released in 1986, which seems like ages ago. With its large size and variety of locations, the Legend of Zelda map offers you tons of exciting discoveries and areas to explore. Travel across the kingdom of Hyrule to defeat Calamity Ganon and rescue Princess Zelda.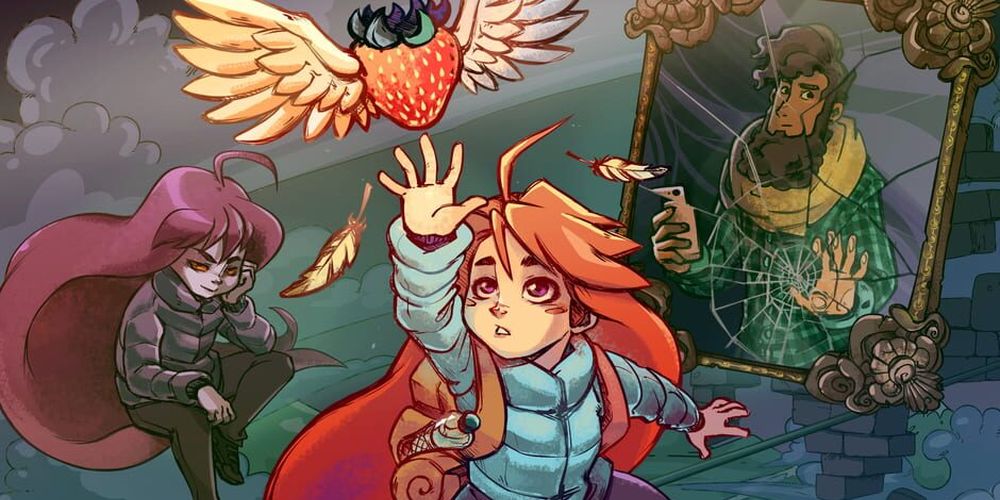 If you ever wished to climb to the top of an enchanted mountain, the Celeste game should fit your taste. This platform game introduces you to Madeline, who is determined to reach the very top of the Celeste mountain, but she will have to face her inner demons to do so. Celeste game art is based on modern pixel graphics, and it's visually satisfying. Unlike many other platform titles, Celeste gameplay features a deep, meaningful storyline which adds even more fun to the challenging levels.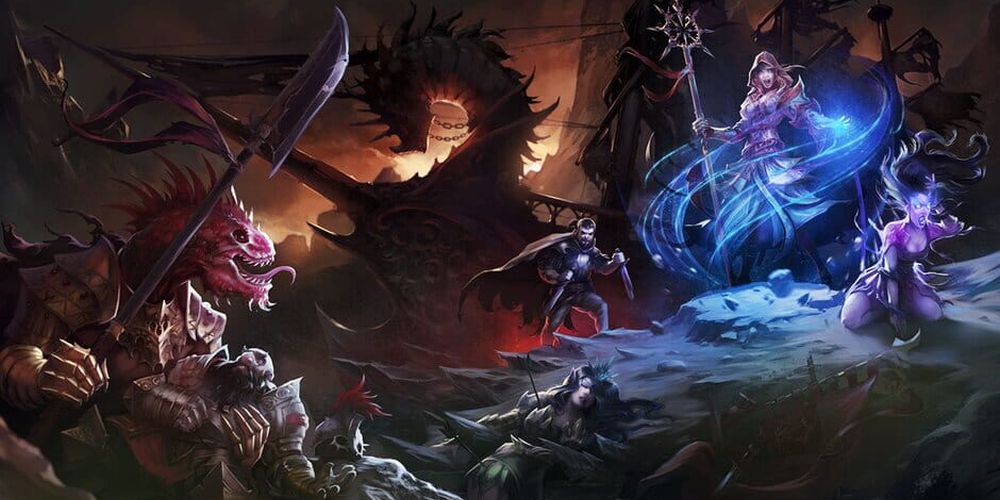 Head on to the adventures with Divinity 2, an excellent turn-based tactical RPG. Choose your faction, create various relationships with your companions, and explore the realm of Rivellon. Invite your friends to a four-player drop-in/drop-out mode. Divinity: Original Sin 2 classes offers you a chance to try your hand at the career of a battlemage, cleric, conjurer, and many more. But fighting is not the only entertaining part of the Divinity: Original Sin 2. The crafting system, featuring a plethora of different recipes, lets you equip your champion with weapons, armor, food, and potions. If RPGs are kind of your thing, don't hesitate and try out Divinity: Original Sin 2 – Definitive Edition.
In case any title is out of stock, you can still buy them cheaper with Nintendo Gift Cards. It's a great way to buy Nintendo Switch games with unlimited access to its whole eShop library.