One of the most popular MMORPGs: Final Fantasy XIV Online celebrates the release of its newest installment: Endwalker! There's plenty to discover: new jobs, breathtaking zones, dungeons, and dozens of quests. Final Fantasy XIV: Endwalker brings a lot of exciting content, so we've decided to gather everything you need to know about the expansion. Read our article to see what is waiting for you, for there's no time to waste!
Final Fantasy XIV Online in brief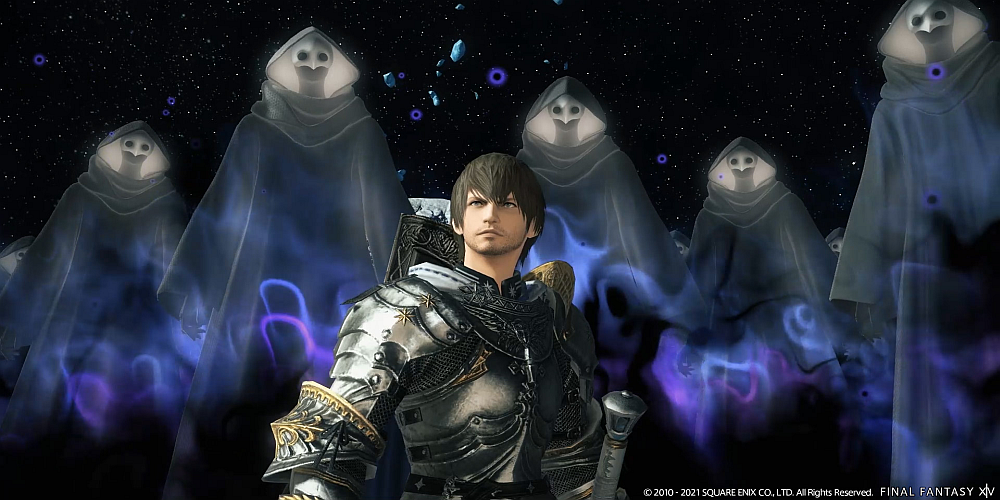 Final Fantasy XIV is an MMORPG that has won the hearts of players from all over the world. It truly embodies everything that a good MMORPG should have: a gripping storyline, detailed customization options, an exciting endgame, and hundreds of epic quests to do. Can't decide on a class? Worry not, in Final Fantasy you are free to swap your job any moment. Tired of tedious crafting professions? Final Fantasy offers a more realistic and fun crafting experience. Discover dungeons and raids, fill in your minion collection or slay the runway with thousands of cosmetic items and outfits. Believe us, it's only a tiny bit of what awaits you in the game. There's so much more to discover!
The epic finale to the Hydaelyn storyline
Endwalker is a big deal, as it wraps up the storyline from the last three expansions. You'll meet old friends and new allies, visit stunning areas, and eventually face one of the greatest evils of your realm: the Garlean empire! Since it's the concluding chapter to the first story arc of Final Fantasy XIV, we might expect truly epic events and some tear-jerking moments as well.
Unleash damage, heal, or do both: two new jobs in Final Fantasy XIV: Endwalker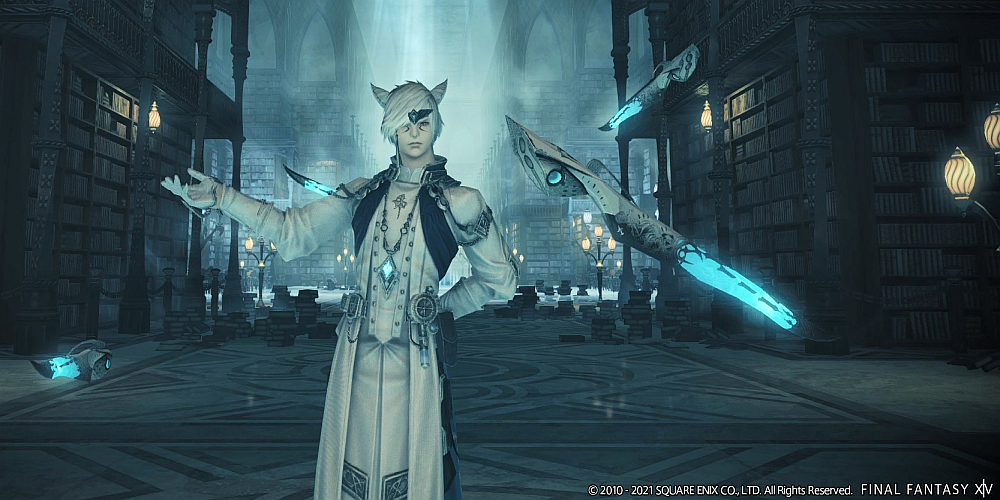 New expansion means new jobs to unlock. Reaper and Sage join the battle! If looking like the horseman of the apocalypse sounds like something you'd love to try, Reaper is a job for you. Your main weapon will be a formidable two-handed scythe and a plethora of powerful abilities.
Reaper's skills are all about brutal close-range combat, making it a perfect class for melee DPS mains. Reapers can also summon a Void avatar that will accompany you during the fight and deal great amounts of damage. There are some buffs too: and since this class is edge personified, reapers can cast special spells to increase the damage of their party!
Not everyone likes to wreak havoc only – some people prefer to focus on keeping their allies alive! Sage is a healer job with a twist – they use Nouliths, a mind-controlled weapon that heals your allies by dealing damage, combing the best of both worlds! These fancy healers have a large repertoire of skills: directly heal your teammates, apply dots or conjure protective shields. Bear in mind that in order to become a Reaper or Sage, you need to be a Disciple of War or Magic at level 70.
New zones in Final Fantasy XIV: Endwalker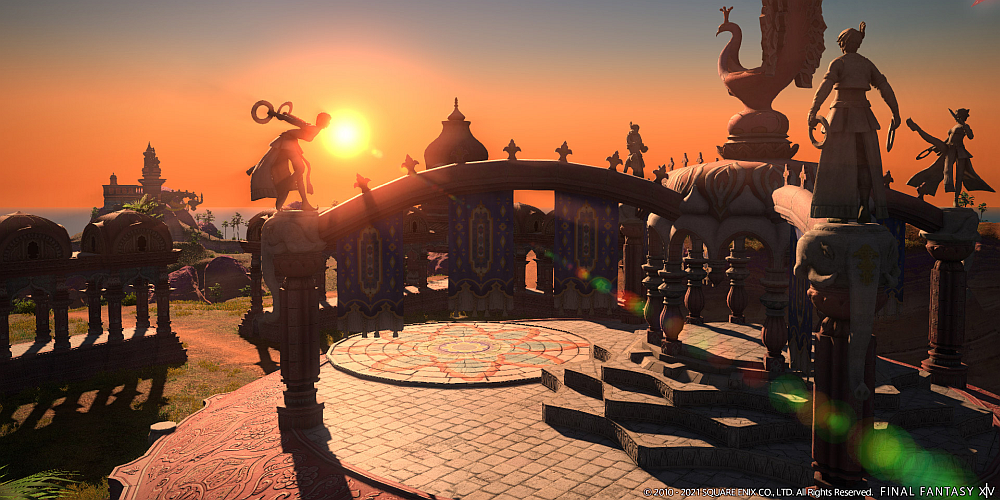 There's plenty to explore in Endwalker. You'll visit locations with dozens of new quests that will slowly lead to the grand finale of the FF XIV's very first story arc, so make sure not to skip anything. Your path will guide you through new areas such as:
Thavnair inhabited by a tribe of beast-like creatures Arkasodara,
Garlemald, the seat of the Garlean Empire,
Labyrinthos, an underground dome where sky and sun are artificial,
Mare Lamentorum, a mysterious zone located on the moon. Yes, the moon!
Two lively cities have been added too:
Old Sharlayan, a picturesque city of science and knowledge,
Radz-at-Han, a city located on a gigantic rock that is said to be the heart of trade and alchemy.
All these zones boast beautifully rendered graphics and awe-inspiring sights. Be prepared for some fantastic shots using Gpose, FF XIV's in-game tool to take stunning screenshots during your adventure.
From new dungeons to a race. What else is waiting for you in Endwalker?
FF XIV: Endwalker comes with a raised level cap (now with sweet 90 levels to hit) and new abilities to learn! You'll have plenty of occasions to test them and prove your skill in upcoming dungeons and raids:
A new alliance raid Myths of the Realm, where a group of twenty-four players is going to the myths of the Twelve: deities that once ruled over the realm,
A new high-end Raid Pandæmonium where you'll have to face ancient powers lying beneath the ground.
New dungeons, FATE events, and more.
For PvP enjoyers, the developers have prepared new small-scale PvP content. Contrary to dungeons, there are no role restrictions, so you don't have to worry about queues.
Male Viera also joined the game: this long-awaited race was added after the fanbase requested their presence. If you were among people waiting for their appearance, you can buy a Phial of Fantasia to change your current character's race or simply level a new one.
Developers took care of polishing some of the technical nuances. They have downscaled damage and HP values to avoid problems caused by calculating large numbers. At the same time, XP points will be scaled appropriately. Make sure to check out detailed patch notes to see what the developers have prepared for us this expansion!
Island sanctuaries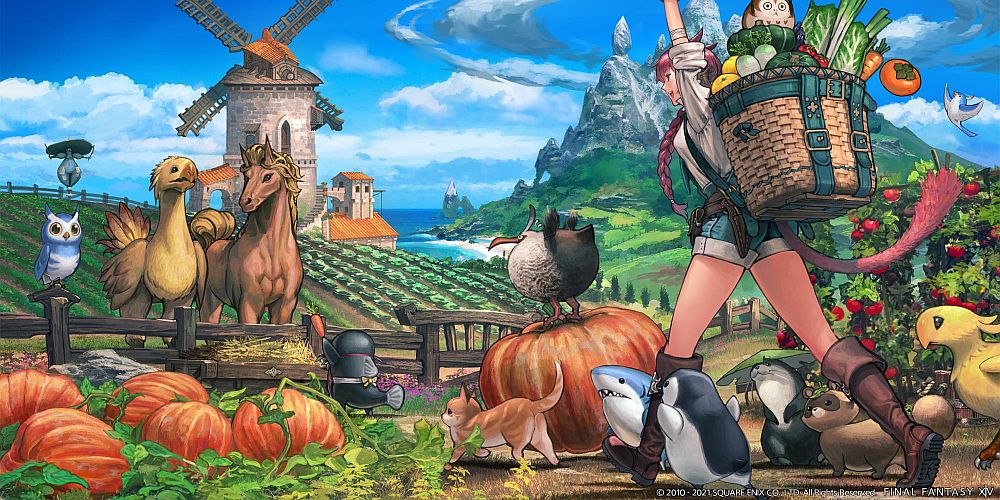 Housing in MMORPGs is something players truly adore as they can make their own space in the big, big world and rest from the hardships of being a hero. We totally agree with this statement! Whilst Final Fantasy XIV already features a housing system, Endwalker introduces something brand new: Island sanctuaries. You'll be able to create your own safe haven in a farm-like environment. You can tend to your crops and take care of your minions, as well as build and gather needed materials. Your friends can visit your sanctuary too! The exact release date is yet to be announced: but believe us, it's worth waiting for! Speaking of housing, a new residential area will be added: Ishgard, a place you should recognize from Final Fantasy XIV: Heavensward.
Is Endwalker the last expansion?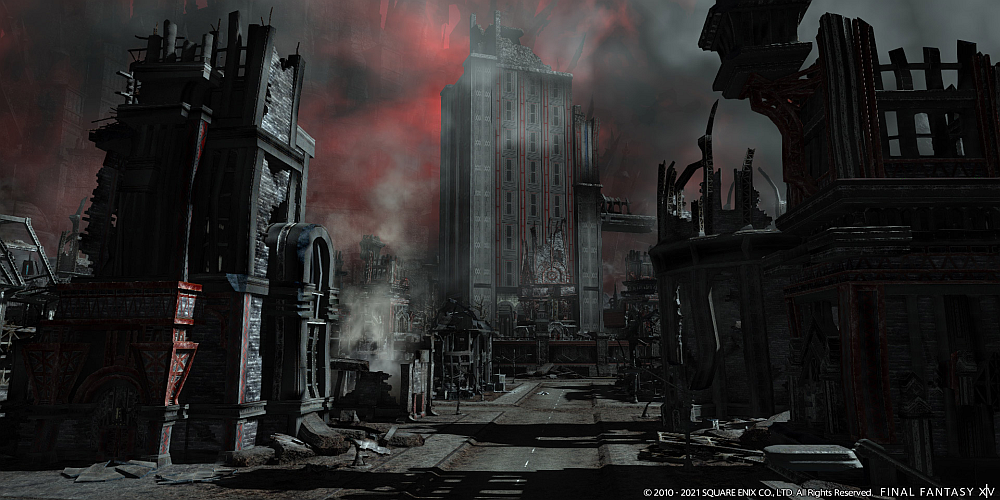 If such a thought has crossed your mind, don't worry! Final Fantasy XIV: Endwalker is not the last DLC! Naoki Yoshida, the developer of the game ensured us that there are a lot of stories to unfold and zones to discover, so it's only a matter of time until we see new installments. The idea standing behind all FF expansions is to provide fans with a coherent, continuous story, without any of the DLCs losing their relevance. Final Fantasy XIV: Endwalker will wrap up the story arc and therefore make way for new narratives in the future.
To cut a long story short…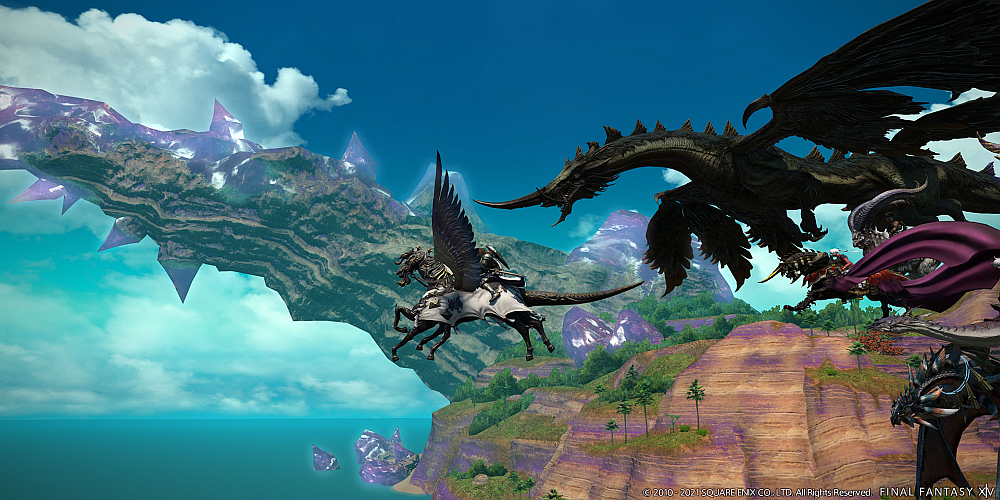 We are more than sure that Final Fantasy XIV: Endwalker is going to be an incredible experience. With so much new content and quality, we know from previous expansions, the chances of disappointment are faint. There's an awful lot of things to do regardless of what your in-game goals are. So, saddle up your Chocobo and start your journey today.