Since the God of War Ragnarok's reveal at the PlayStation Showcase 2021, we all can't help but wait for the freshest leaks from the Santa Monica Studio. Considering the impressive popularity of the God of War series, it's no surprise the gamers community craves any news about the upcoming sequel. Here's everything we know about the game at the moment.
UPDATE: God of War Ragnarok is almost here
Santa Monica Studio is teasing us with more and more juicy details about the upcoming game. During the latest State of Play, we had a chance to delve into the details concerning the story. The story trailer gives us an insight into the game's lore with both returning and new God of War characters. For instance, we finally saw a glimpse of a fight between Kratos and Thor. Obviously, we've also seen some references to Norse mythology including wolves Sköll and Hati.
Of course, we are more than sure that God of War will once again deliver an amazing story. It will be amazing to see how the relationship between Kratos and his son Atreus evolves.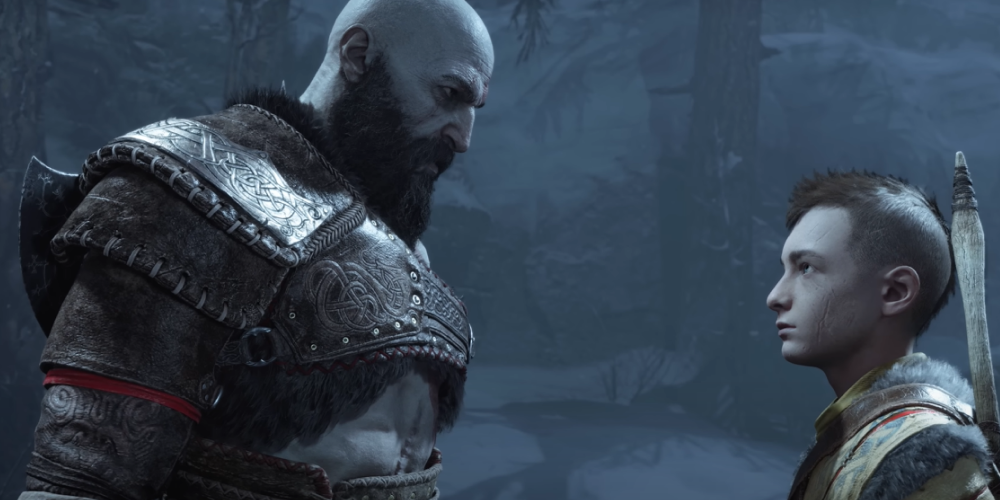 Just to remind you, God of Wark Ragnarok release date is set to November 9th. The game will be released on PS5 and PS4, so don't worry if you don't own the next console. In the meantime, we've been also shown a brand new DualSense controller inspired by God of War. If you are a fan of the series, you totally should check it out!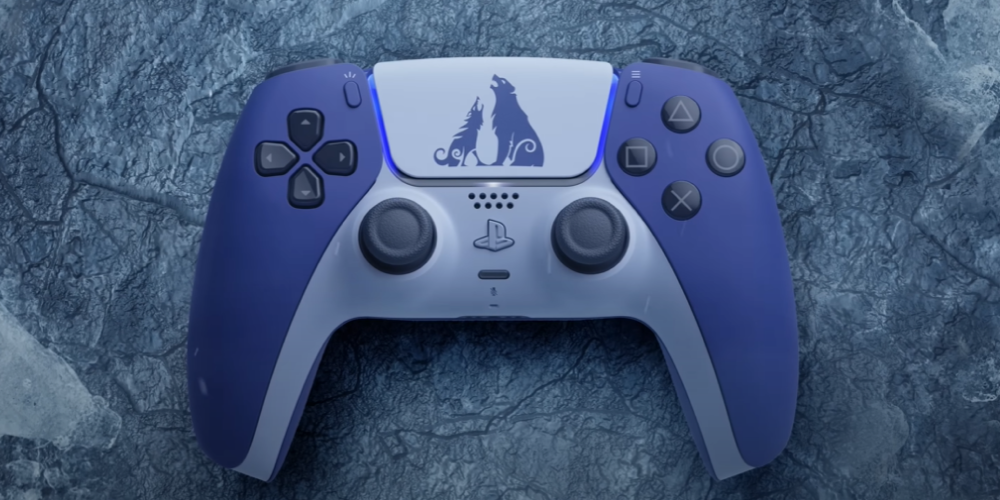 God of War Ragnarok release date
At the PlayStation Showcase 2021, we found out that the game got delayed until 2022. Since then, we haven't heard anything official about when God of War Ragnarok is coming out, so we can't say for sure. However, Santa Monica Studio promised they'll spill more information closer to the release date. There are no rumors yet, so we shouldn't expect the game sooner than the second quarter of 2022.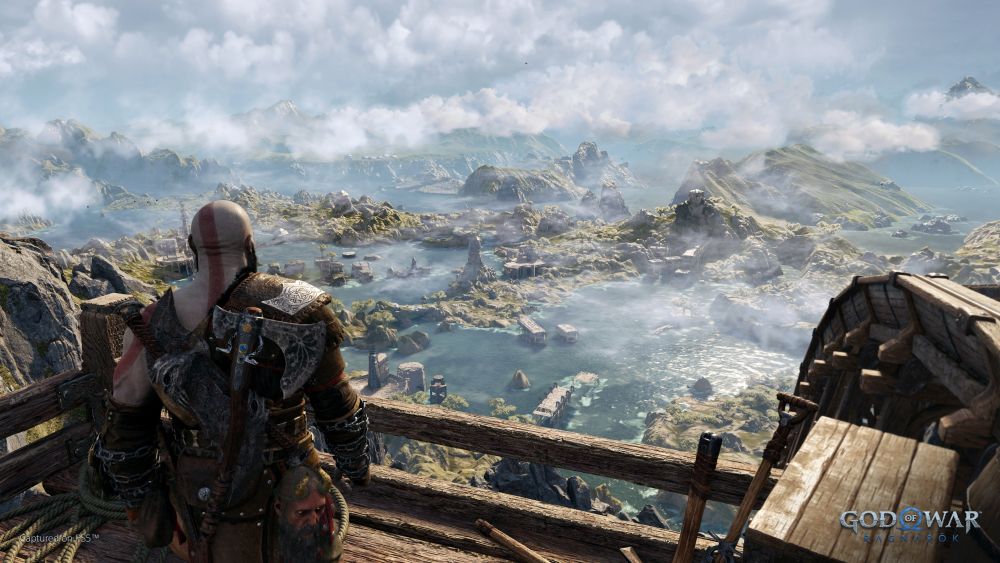 Will God of War Ragnarok be on PS4?
It's most likely that the release will be a cross-platform version, so we'll see both God of War Ragnarok PS4 and PS5 versions. Most probably, they will release at the same time, as there was no case of Sony releasing a first-party PS4/PS5 game on separate dates. And for those who aren't familiar with the series, it's a good idea to experience God of War on PS5 or PS4 while still waiting for the release.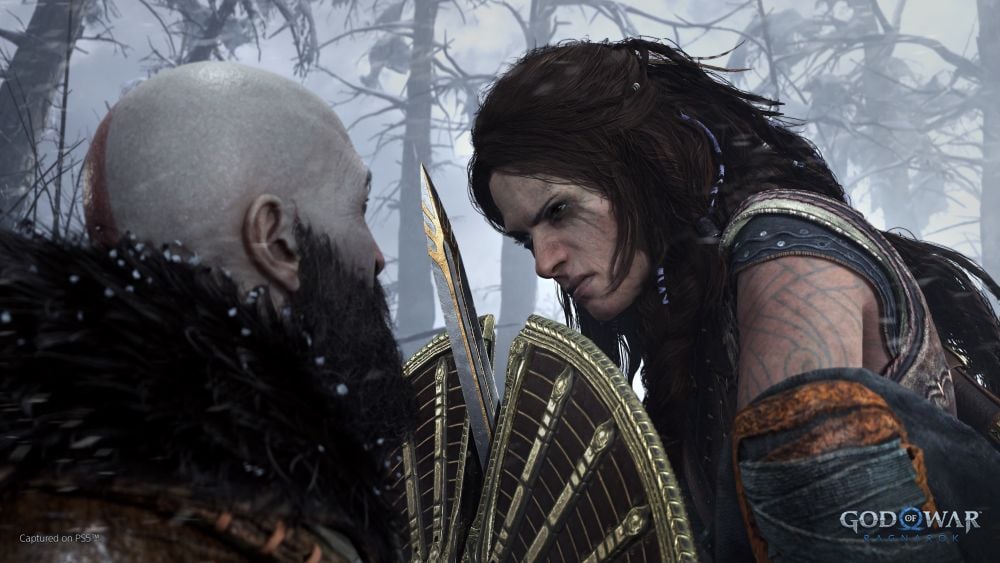 This game is also coming to PC on January 14, 2022. From that day you'll be able to experience all the PC-exclusive enhances – AI performance boost, higher resolution shadows, and improved screen space reflections to begin with. You can see all the improvements in God of War – Features Trailer for PC. You can already pre-order the God of War PC version on GAMIVO. Check if your hardware meets the requirements: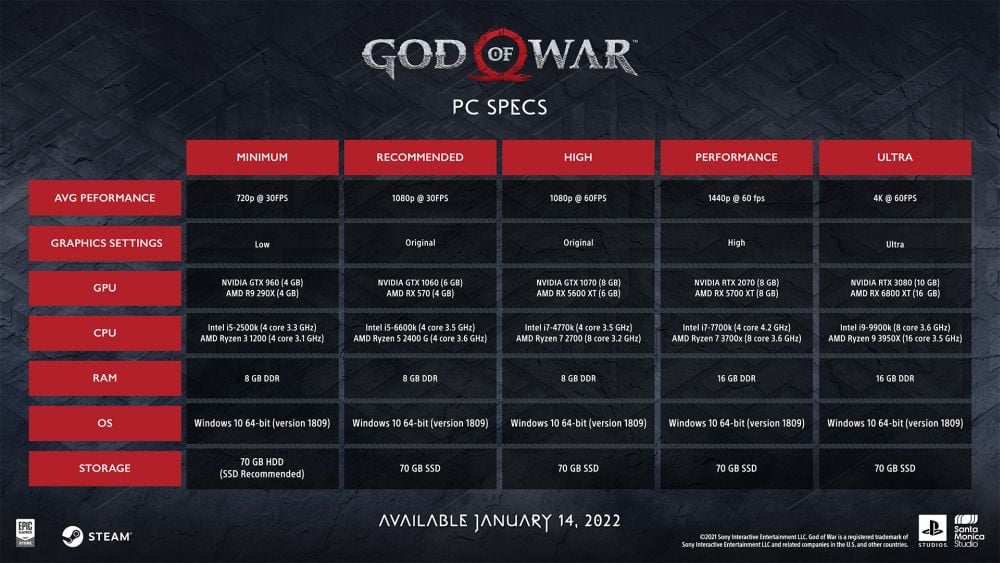 Since God of War finally gets released for PCs, we can assume that God of War Ragnarok will also receive a PC version. Unfortunately, once again – rather sooner than later, as there are no rumors of it yet.
God of War Ragnarok gameplay
God of War from 2018 was mostly praised for its deep and engaging storyline, describing the filled with love, yet not the easiest relationship between father and son. And now, in God of War 5, the story continues. We're promised to see Atreus and Kratos grow in power and discover their fate and place in the world. The most important plot seems to be closely connected with Loki's prophecy.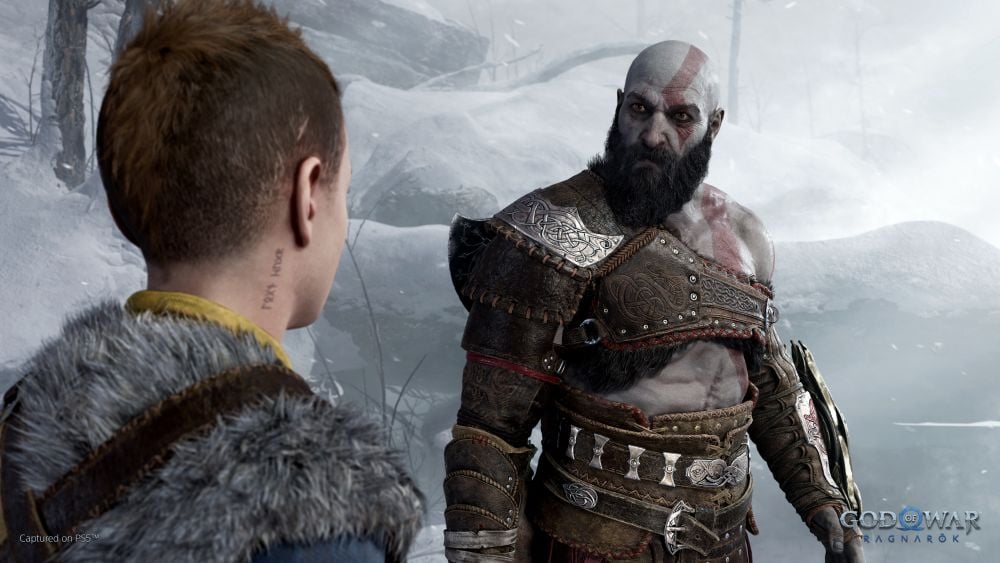 As the official God of War Ragnarok trailer suggests, we will see Kratos trying to save Atreus from the bloody lessons he had to learn. But the young boy is not so eager to listen to his father's advice at every step. Finally, the boy has to fight his own demons, and nobody will be able to protect him from all the dangers. All of that seems even harder, with the specter of war constantly hanging in the air and the yet-to-discover role Atreus will have to play.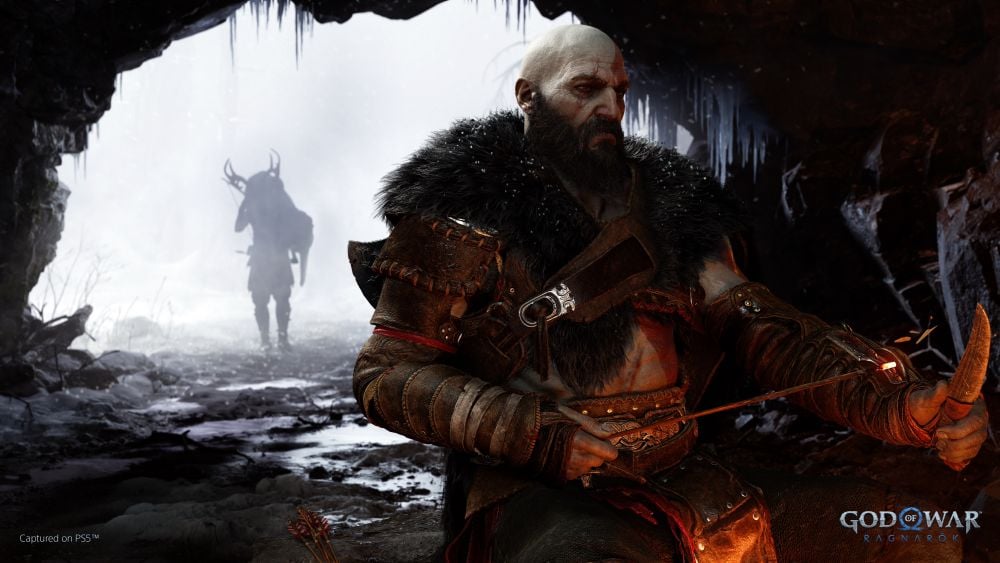 In this sequel, you'll reach never-seen-before parts of the Nine Realms – the unreachable in the previous game Vanaheim, Svartalfheim, and Asgard. You'll also have a chance to explore the new locations in the remaining six realms, which you might've already seen if you played God of War.
God of War main characters
In the upcoming title, you'll once again join the adventures of Kratos and Atreus. For those of you who haven't played this franchise before, Kratos, God of War's main character, is the protagonist of all of the games of the series. He was the Spartan general, and after he killed his commander Ares, he took his place and became the eponymous God of War. Atreus is Kratos' son from his marriage with Faye. After the boy's mother's death, father and son embarked on a journey to spread her ashes at the highest peak of the Nine Realms – and that's how 2018's God of War starts.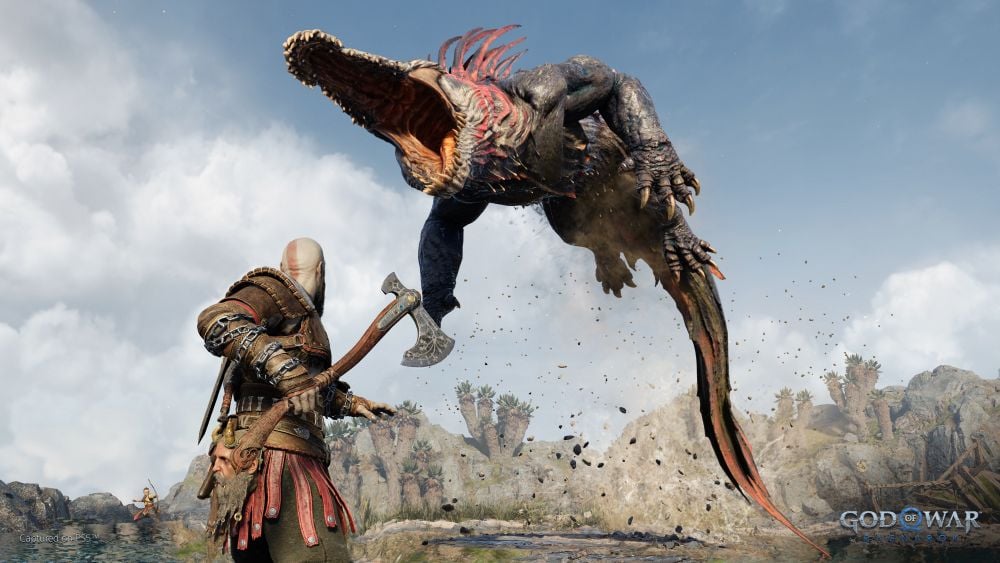 Kratos is well known for his remarkable combat skills, but also the uncommon weapons he possesses. One of the most memorable weapons is the Blades of Chaos, a pair of chained blades that Kratos received from Ares. He'll also be capable of using the Leviathan Axe, forged by Sindri and Brok, the creators of Thor's hammer, and the Guardian Shield, useful when it comes to blocking and offensive attacks when combined with the blades.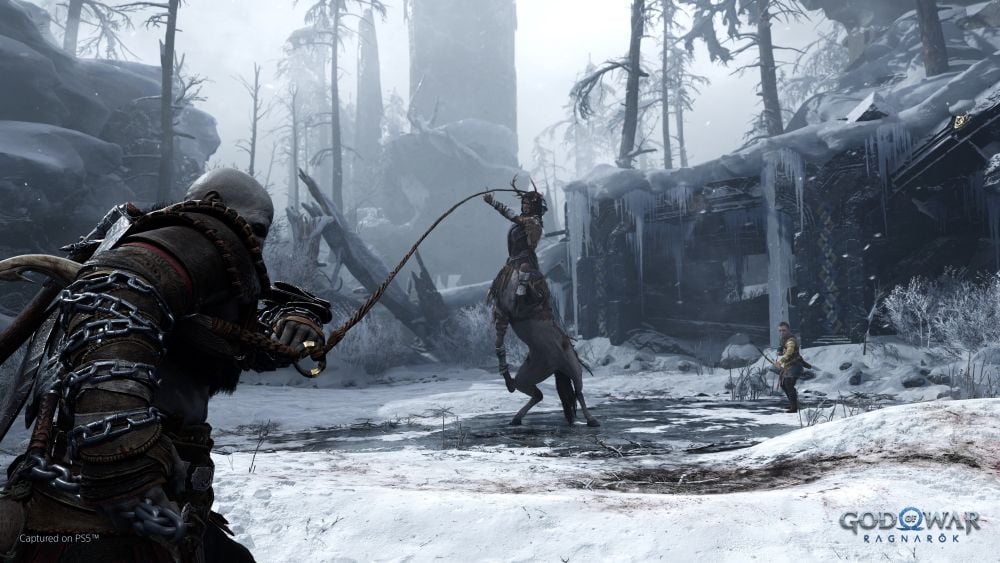 God of War Ragnarok will additionally introduce you to some new characters and will plausibly expand the threads of the earlier-met gods and heroes. PlayStation revealed some of them, and the list includes, of course, Atreus, Kratos, but also mysterious young Giantess Angrboda, Tyr, Sindri, Brok, and Durlin. During your journey, you'll face Freya and Thor, God of War Ragnarok's main antagonists.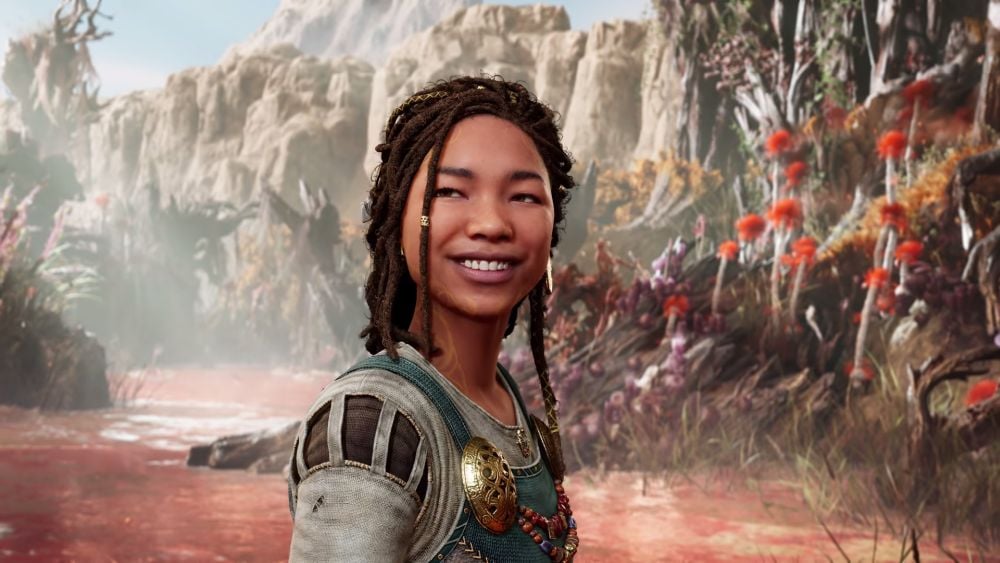 And that's all we know for sure. We will surely update this article when we'll get more info from the Santa Monica Studio. Make sure to come back regularly so you won't miss any news on God of War Ragnarok!