The Elder Scrolls Online is a fantastic MMORPG produced by ZeniMax and published by Bethesda. To help new players get into this awesome title, we've made a list of the frequently asked questions about ESO!
What is Elder Scrolls Online?
The Elder Scrolls Online is an MMORPG set in the fictional world of Tamriel. ESO takes place during the Second Era, approximately 1,000 years before the events of The Elder Scrolls V: Skyrim and around 800 years before The Elder Scrolls III: Morrowind and The Elder Scrolls IV: Oblivion.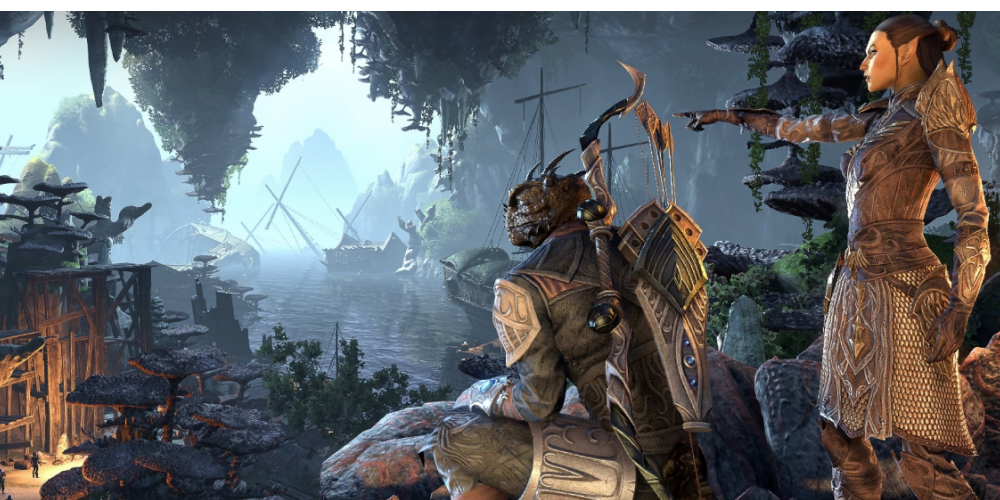 In The Elder Scrolls Online, players can quest alone or with friends, explore the world, and take on challenging PvE content, such as dungeons and trials. They can also engage in competitive PvP battles, either in open-world combat or in structured arenas. The game is constantly updated with new content, including major expansion packs that add hours of new gameplay.
Final Fantasy XIV: Endwalker. Things to know about the expansion
How big is the Elder Scrolls Online map?
The ESO map is not the biggest map of all the Elder Scrolls games, but it is still a huge world that will take hours to explore. New zones are added with each expansion. With six expansions so far, Tamriel is a diverse land, with many zones inhabited by different races and cultures.
How many ESO expansions are there?
As we've said earlier, the series boasts six main expansions that explore different lands of Tamriel. These expansion packs include:
Morrowind,
Summerset,
Elsweyr,
Greymoor,
Blackwood,
High Isle.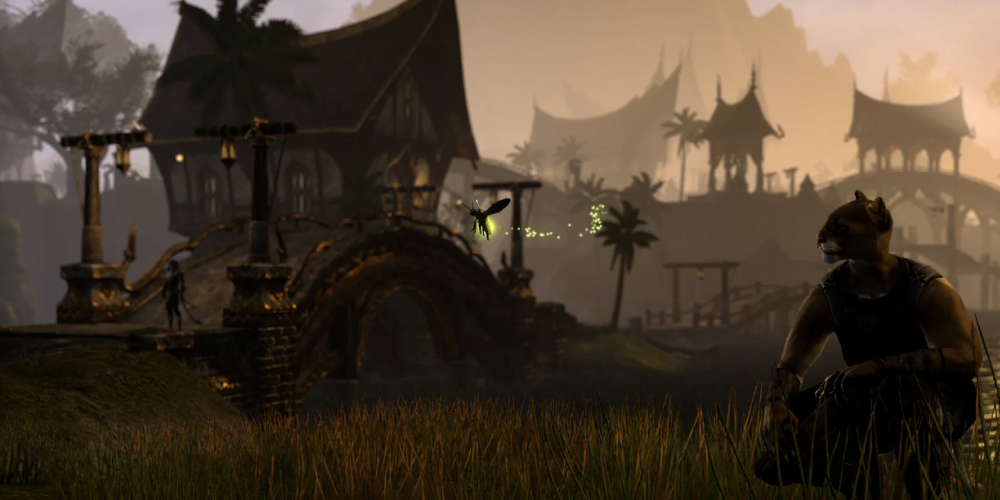 Each expansion pack comes with new stories, questlines, and challenges. Moreover, ZeniMax offers smaller content updates, including PvPvE content such as The Imperial City. You can also play 7 zones and 9 dungeon updates. The game receives new content regularly, alongside tweaks and fixes.
What are the races in Elder Scrolls Online?
There are ten playable races in The Elder Scrolls Online. These include Altmer, Bosmer, Breton, Dunmer, Imperial, Khajiit, Nord, Orc, Redguard, and Argonian. Each race has its own unique abilities and special traits that make them unique. Therefore, some class/race combos will be slightly better than others. For now, you can choose from four available classes:
Sorcerer,
Dragonknight,
Nightblade,
Templar.
and two DLC classes: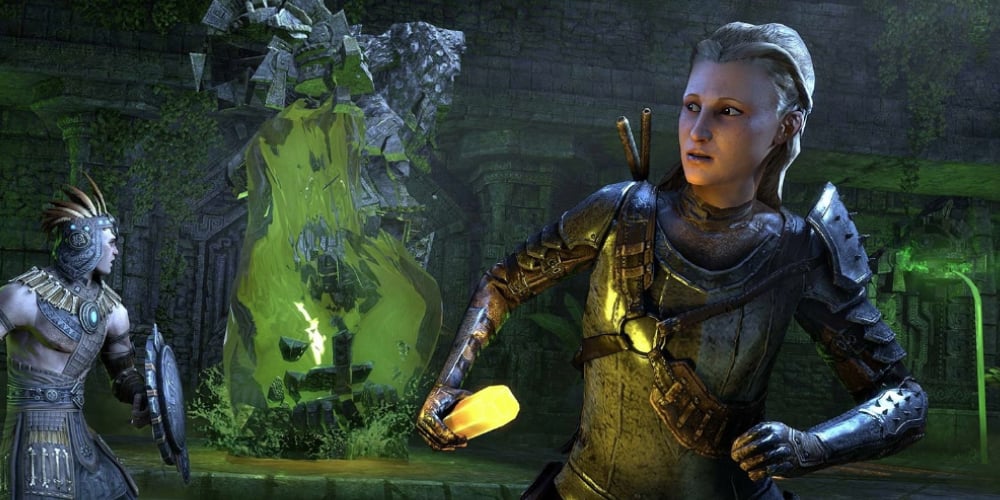 What is The Elder Scrolls Online: High Isle?
It's the newest expansion pack that explores the legacy of the Bretons. Players will visit an all-new zone, the Systres Archipelago, which boasts beautiful cliffs and stunning landscapes. This DLC introduces a new trial: Dreadsail Reef, and two new companions: Ember and Isobel. The story revolves around the conflict between the three factions and explores the chivalrous society of the Bretons. Make sure to watch the trailer if you haven't done that yet!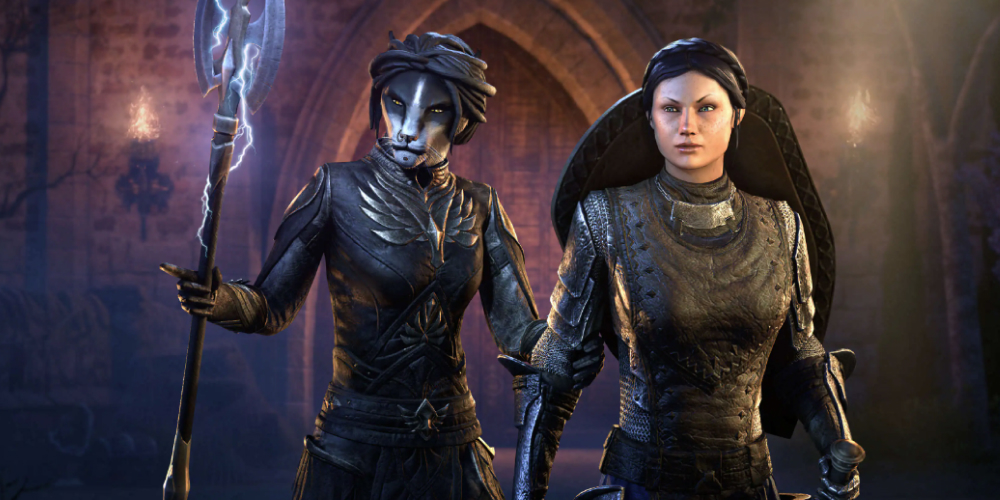 What is The Elder Scrolls Online: Elsweyr?
The Elder Scrolls Online: Elsweyr is one of the expansions for ESO, and it takes players to the home of the Khajiit. This expansion introduces a new class, the Necromancer, as well as a new zone, the jungle-like region of Pellitine. Elsweyr also raises the level cap to 50 and introduces a new PvP mode, Dragon Hunt.
The 10 best DLC of the last 10 years
How to play Elder Scrolls Online?
To play ESO, you'll have to purchase the game on your preferred platform. You may buy either the base game with Morrowind DLC or special collections containing other expansion packs. When you download the game, you'll be able to create your first, fully customizable character.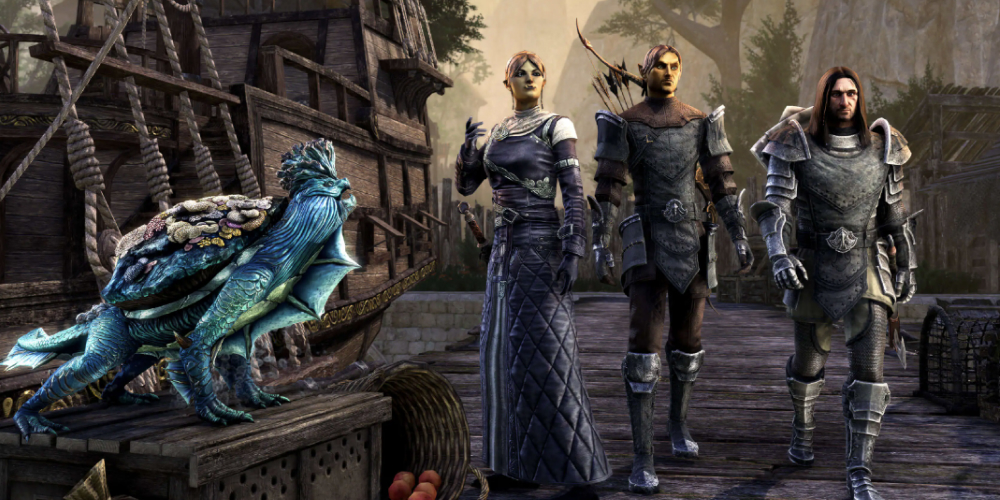 Choose your race, faction, and class, and you are ready to start your adventure! If you are unsure which class to pick, check out some class overviews. Some ESO classes are easier for beginners but don't be afraid to explore different classes. ESO allows you to experiment with builds and talents so that you can tailor any class to your preferences.
What to do in Elder Scrolls Online?
The world of ESO is full of possibilities! You can explore the vast and varied landscape, take on challenging quests, and meet interesting people along the way. There are also a number of minigames and other activities to keep you busy, such as crafting, fishing, and cooking. Activities differ in their difficulty levels, so both casual and competitive players will find something to do. Experienced gamers can test their skills in ESO trials or PvP encounters. There's also a large roleplay community.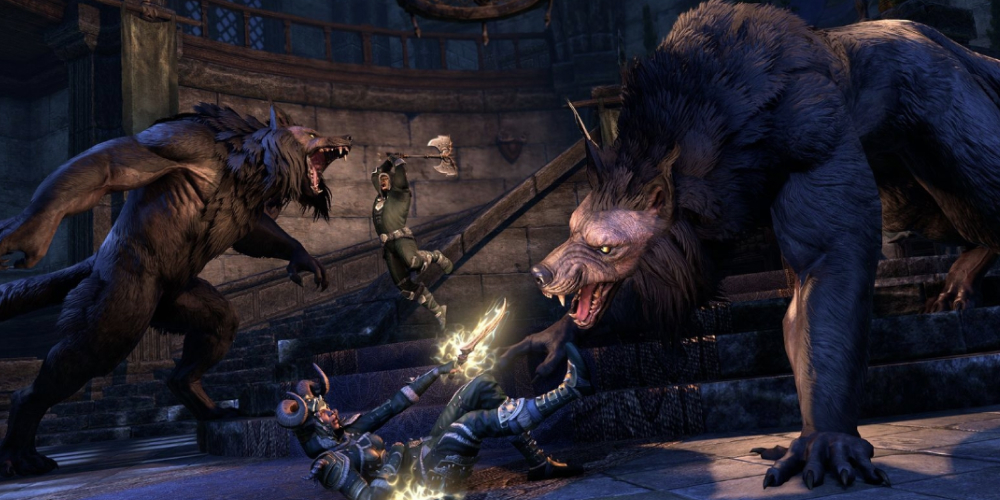 No matter what your goals are, ESO offers dozens of possibilities for every player. The game's rich lore is also a huge advantage, so if you are a fan of other Elder Scrolls games or fantasy titles generally, ESO is a perfect game for you! It's also an amazing title for casual players who enjoy a good story and customization options. With hundreds of appearance variations, clothes, costumes, emotes, pets, and more, you can create truly original characters. What's more, you can build your own house and decorate both its interior and exterior with pieces of furniture.
Lost Ark: an exciting MMO that might revolutionize the genre
Elder Scrolls Online: how to summon mount?
TESO boasts a rich list of available mounts: from horses to magical creatures. Mounts can be acquired in-game or purchased in the Crown Store for real money. How to use your mount in Elder Scrolls Online? You'll have to equip your mount first in the "Mount" submenu. To summon your steed, press H and voila! You can ride your steed, level it up to boost its stats, and explore Tamriel faster than ever.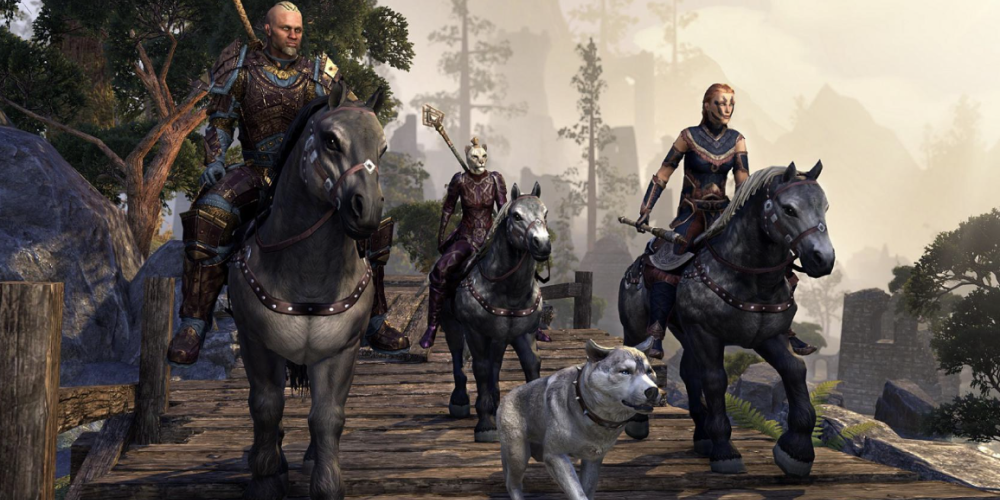 When did Elder Scrolls Online come out?
The game was first released on April 4, 2014, for PC and Mac. A year later, on June 9, the game joined the PlayStation and Xbox One consoles.
The Elder Scrolls Online platforms and cross play
ESO is one of the MMORPGs you can play on consoles. With full controller support, you can relax and play even demanding content on your couch! Unfortunately, keep in mind that the game does not support cross-platform gameplay. Therefore, if you want to play with your friends, remember to pick the same platform.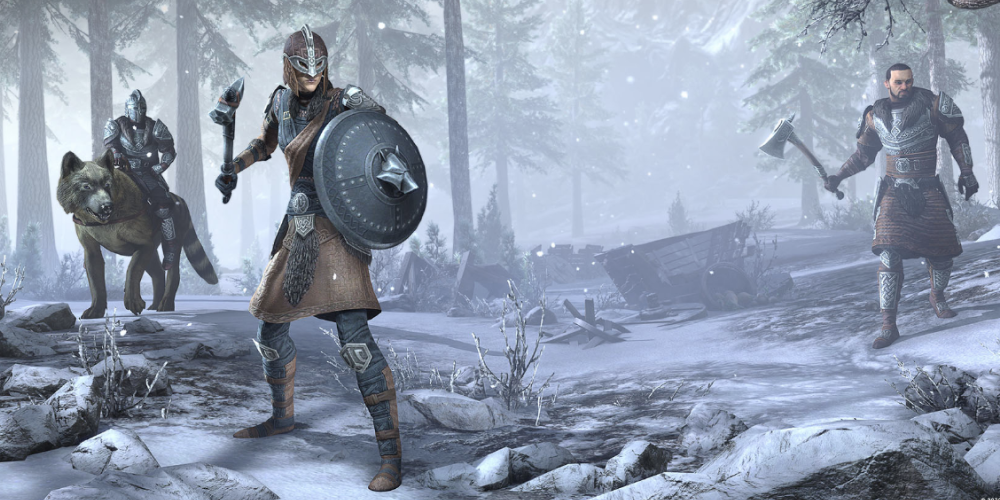 Guild Wars 2 End of Dragons news
How to link Elder Scrolls Online to Steam?
If you bought the game on Steam, it's a good idea to link your ESO account with Steam. It's possible to do so after launching the game on Steam and then opening the official launcher. In the in-game login screen, select the "I have an existing PC/Mac Elder Scrolls Online account" checkbox and then provide your ESO UserID and password. You may learn more about this process on the official Bethesda support website.