Do you love playing Guild Wars 2? Only two weeks part us from the newest expansion: Guild Wars 2 End of Dragons! Travel to the mysterious Cantha and save the world from annihilation: but before you do so, let's talk about the new features waiting for us in this DLC.
Guild Wars 2
It wouldn't be an exaggeration to say that Guild Wars 2 is one of the most unique MMORPGs around. What makes the game so special is that the player has a real and meaningful influence on the lore and events in the game – a feature quite rare among other MMORPGs. It's a world rich in epic stories, fun combat, and plenty of interesting races. The game boasts a large player base, despite the game's aged engine and old-school graphics. Most importantly, GW2 is about to celebrate the premiere of its third expansion: End of Dragons! So, what is waiting for us in ArenaNet's newest title?
Imagine…dragons!
Guild Wars 2: End of Dragons pushes the story forward, taking players to Cantha. It's a picturesque region that resembles Pandaria from the iconic World of Warcraft: Mists of Pandaria expansion. There will be dragons, beautiful pagodas, and thick, mysterious forests of jade. There's no denying that the new region looks stunning. We are more than sure that exploring this mesmerizing world will be a pure pleasure! Visuals are one though, so what is about to change gameplay-wise?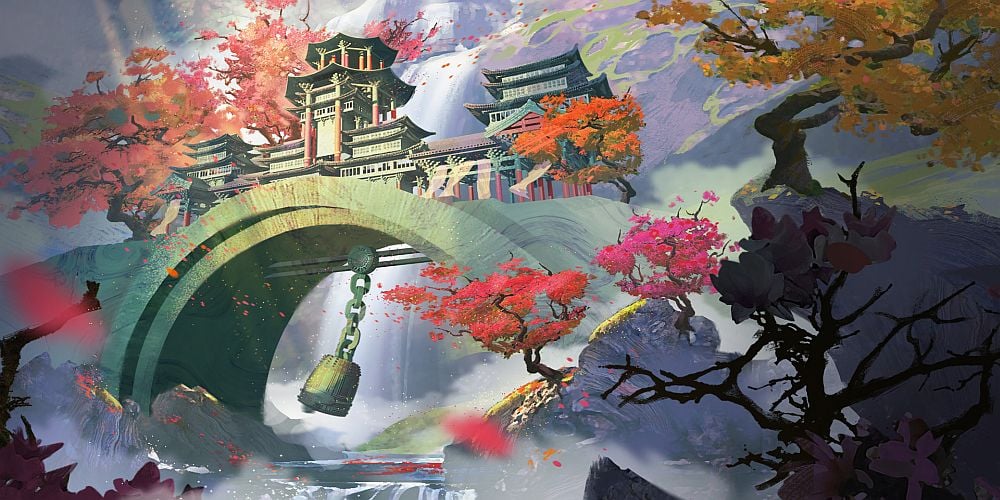 Guild Wars 2: End of Dragons. What's new?
Like every expansion, GW2: End of Dragons introduces a few new features. The most important ones are the aforementioned zone and new elite specializations. Players will also be able to participate in new Strike Missions, special 10 player PVE instances. There will be four Missions at the beginning: they are going to award you with special currency and exclusive loot. Of course, GW 2: End of Dragons brings in plenty of new equipment sets and 3rd generation of Legendary Weapons.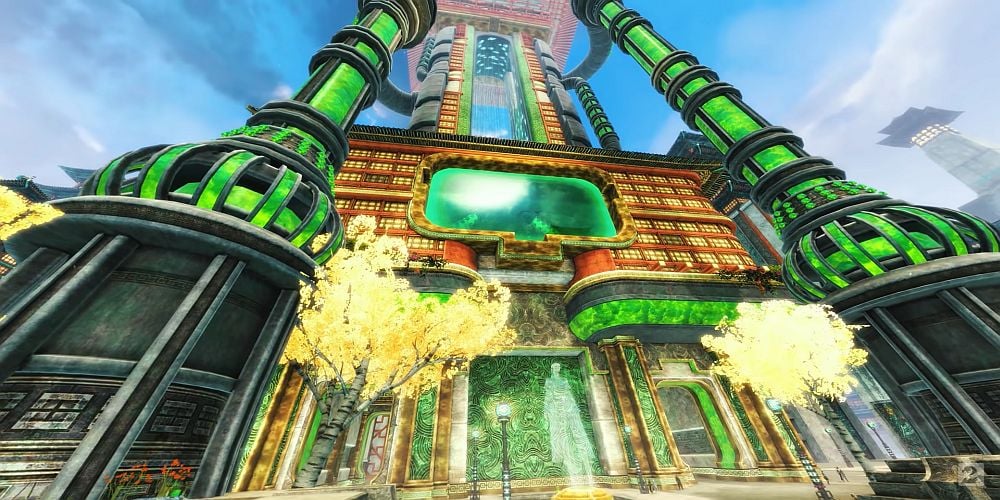 Guild Wars 2 End of Dragons elite specializations
Players are probably quite excited about new elite specializations, one for every existing profession. These specializations include:
Willbender (Guardian)
Vindicator (Revenant)
Bladesworn (Warrior)
Mechanist (Engineer)
Untamed (Ranger)
Specter (Thief)
Catalyst (Elementalist)
Virtuoso (Mesmer)
Harbinger (Necromancer)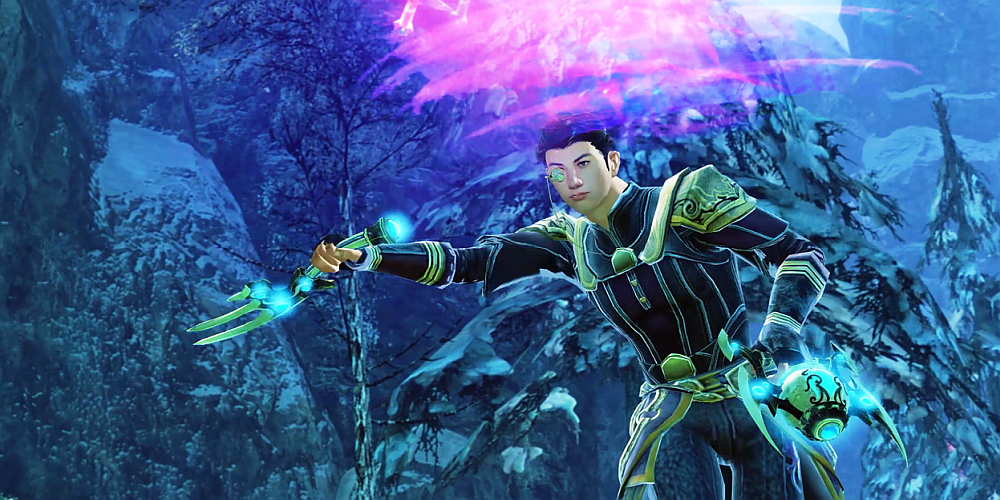 Elite specializations extend the abilities of the base classes, and we must admit, the new ones look pretty cool! For instance, the Virtuoso uses psionic skills and daggers to attack their enemies, and the Specter can use shadowstep portals to move around quickly. Make sure to watch some official videos on the specializations before the premiere!
Jade Bots
One of the most exciting features of the upcoming expansion is the introduction of Jade Bots. These customizable robotic friends can be equipped with power cores that give your characters useful buffs. Jade Bots will become your personal assistants: they can push your skiff, assist you during gliding, or even enable rescue protocol, in case you find yourself in trouble! You may watch this video to see the Jade Bot in action. Aren't they adorable?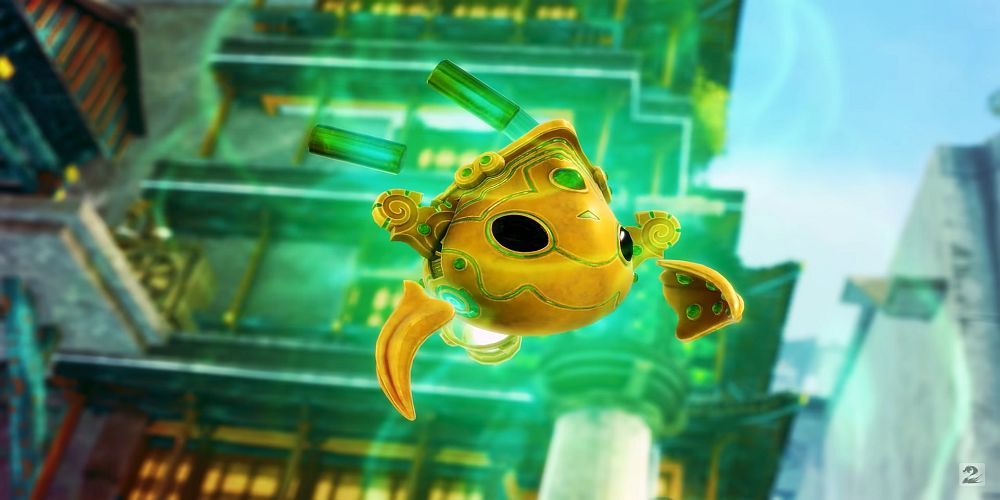 Fishing
Can you imagine an MMORPG without fishing? Well, GW2 lacked this feature, but fortunately, you'll be able to test your angling skills in the newest expansion. What's more, you'll have access to your personal skiff! This lovely boat will be your new home and a perfect place to relax between epic fights and saving the world.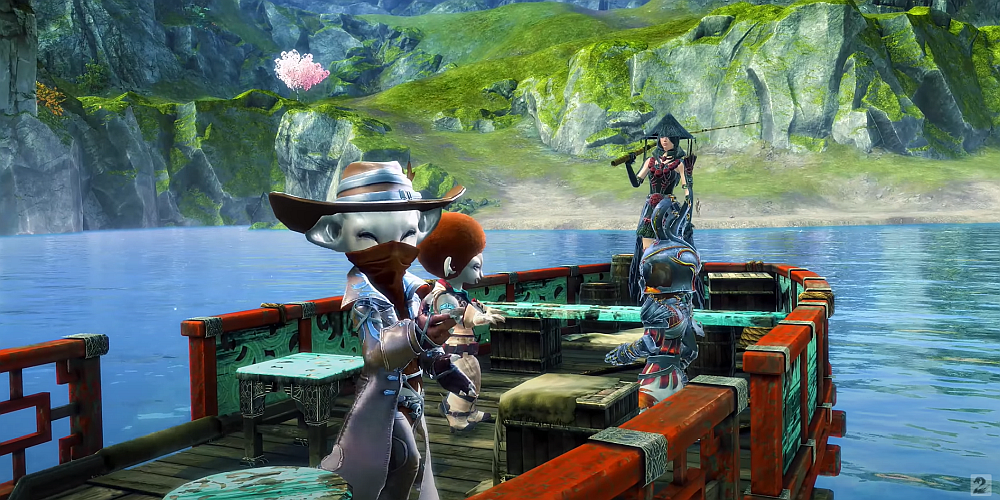 Siege Turtles
What's cooler than a turtle? A gigantic turtle you can ride, of course! Not only you, because the Siege Turtle is the very first mount that can bear two players at the same time. One person steers the huge beast and the other one takes control of the huge guns attached to the saddle. As badass as it sounds!
Guild Wars 2 End of Dragons release date
The newest expansion pack to Guild Wars 2 arrives on our platforms on February 28! There's still some time left, so we highly encourage you to watch the official videos. There are lots of nifty features waiting for us!