Names like Elder Scrolls or Fallout require little introduction. These titles became some of the biggest icons in the gaming industry. Why did these games become so popular? Let's take a look at some of the best Bethesda games and see what made them so special. Let's begin our mini-series "a week with…", in which GAMIVO will shortly present the best game developers and their most-talked-about titles. 
The Elder Scrolls V: Skyrim
The Elder Scrolls games are iconic on their own. TES V is one of the most popular titles in video game history. It's not surprising, given that it embodies everything a good RPG should have. Even though the game was published in 2011, it's still very much alive. Thanks to hundreds of Skyrim mods, TES V oozes replayability in every aspect. Some of the existing mods let you upgrade the game's quite outdated graphics to modern standards, add new features, or let your character wield a gun.  Bethesda's own Creation Club also offers a way to improve your TES: V experience by adding new Bethesda-made mods, such as questlines, housing, and armor.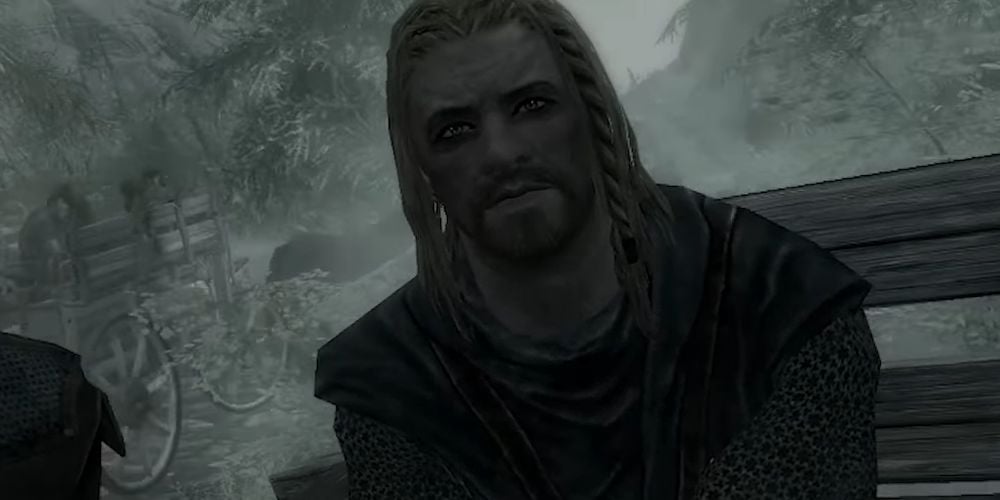 You can play Skyrim on almost any platform, as it was ported to Switch, PS4, and Xbox One and also VR headsets. This amount of ports and their popularity only prove that players still want to play the game, despite it being relatively old.
The Elder Scrolls III: Morrowind
Morrowind is the third Elder Scrolls game and Bethesda's first attempt at an open-world RPG. The game was a bit rough around the edges when it first launched in 2002. However, this didn't stop Morrowind from becoming one of Bethesda's most beloved games.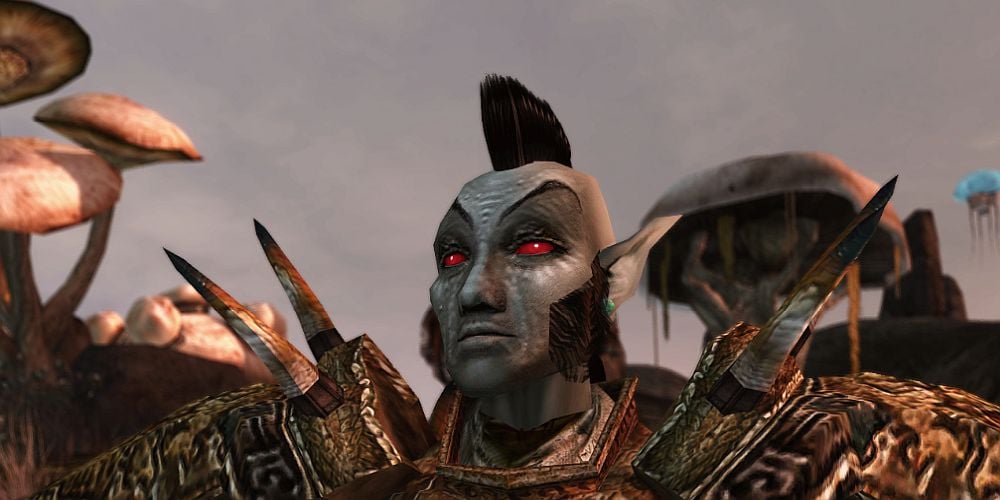 What makes Morrowind so special is the game's setting. The island of Vvardenfell is vastly different from the rest of Tamriel. Bethesda created a whole new world with its own unique culture, races, and lore. This made Morrowind feel like a completely different game compared to its predecessors. Bethesda took another leap forward with Morrowind by introducing more player choice and freedom. The game allowed players to choose their own path and avoid the main quest altogether if they wanted to. Morrowind is also remembered for its amazing modding community. Thanks to dozens of Morrowind mods, the 2002 game can still be enjoyed today. 
Elder Scrolls Online
The Elder Scrolls Online gives players the exciting opportunity to delve into the world of TES on their own terms. The game took everything players loved about Skyrim and made it online. TESO, produced by ZeniMax Online Studios and published by Bethesda, quickly became one of the most popular MMORPGs around. It's the insane amount of personalization, freedom, and good writing that players adore about TESO.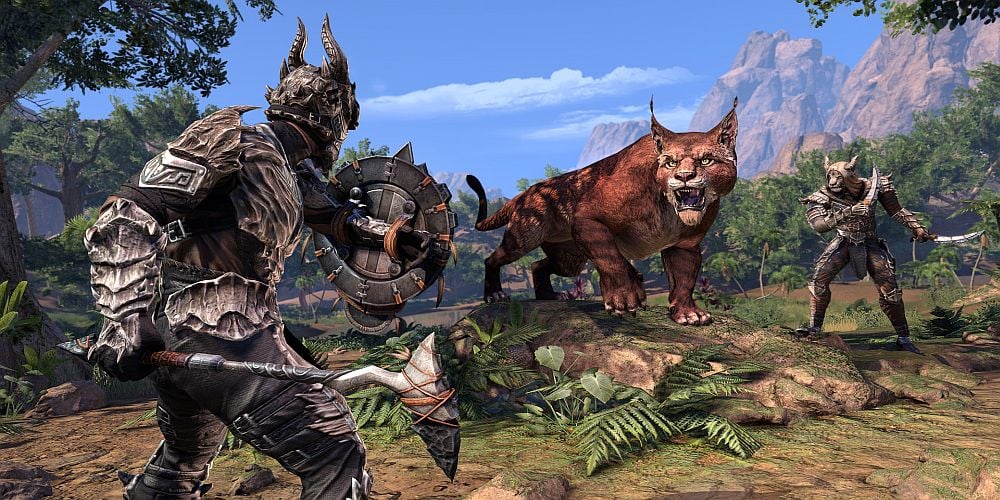 The game offers a less restricted class experience, detailed customization, a huge open world, and dozens of more or less neat additions, such as housing. What's more, the game's model feels more wallet-friendly than subscription-oriented MMORPGs. As for 2022, TESO boasts many purchasable DLCs and expansion packs. The newest chapter will hit shelves on June 6. Titled High Isle, this expansion will bring players to a new zone and expand the game with fresh, exciting content!
Fallout 4
Country roads, take me home…to the place where I can play Fallout. Set in post-apo America, Fallout is another great RPG that became a symbol of post-apocalyptic themes in the industry.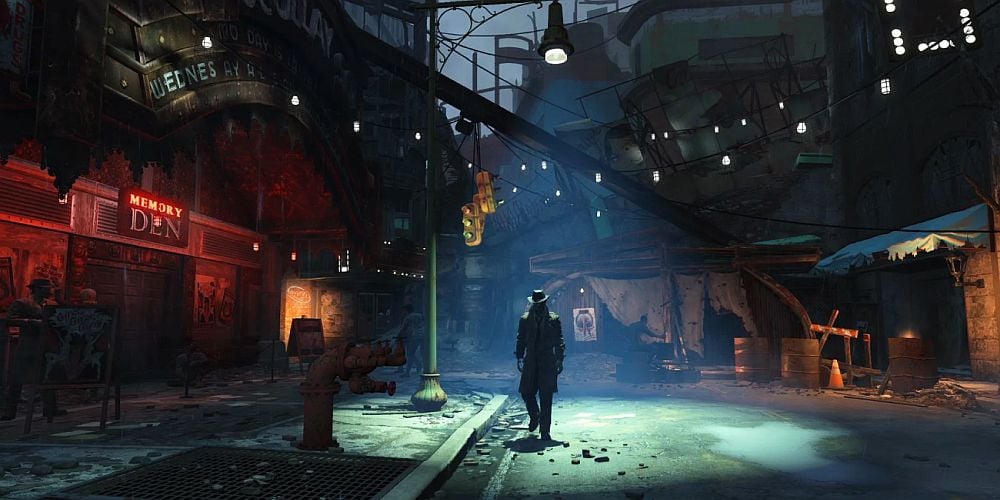 Bethesda's post-apocalyptic RPG took the world by storm when it was released in 2015. It's Bethesda's most successful game in terms of both sales and reception. The game allows you to create any kind of protagonist you want and define their role in the Bethesda-created wasteland. You can be a brutal raider, stealing and murdering everything that moves, or a helpful doctor, curing other survivors in exchange for favors. No matter who you choose to be, you'll have a blast with Fallout 4.
Fallout New Vegas
New Vegas is the second attempt at a post-apocalyptic RPG. The game was developed by Obsidian Entertainment, not Bethesda Softworks themselves. New Vegas was released in 2010, just one year after Fallout 3. Despite that, the game managed to set itself apart from its predecessor. The setting is different, the story is different, and the gameplay is different. Bethesda took a more hands-off approach with New Vegas, giving Obsidian more creative freedom. This resulted in a more unique game that had its own identity.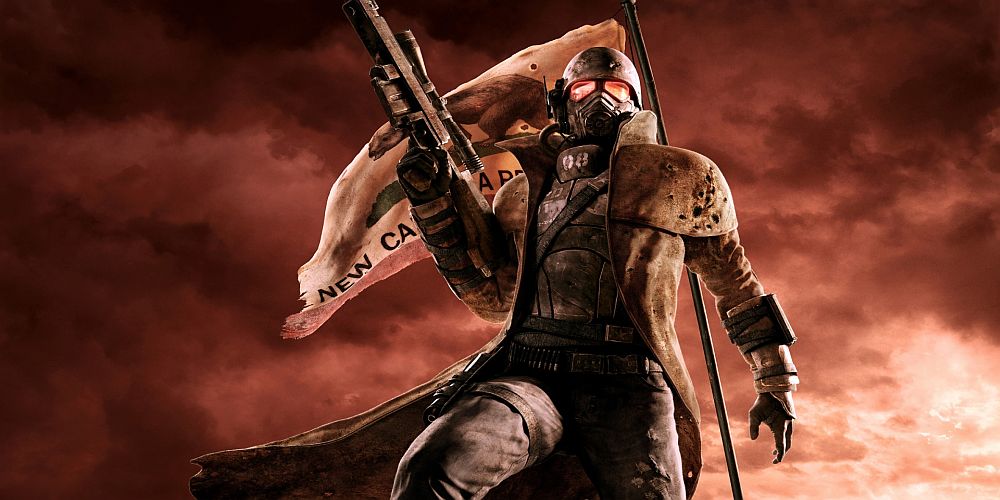 What players loved about the game was, and still is, its replayability. Despite the game's age, it's still loved by the audience. Fallout New Vegas' narrative and faction system are believed to be one of the best aspects of the game. Moreover, players still do create various Fallout New Vegas mods. 
Fallout 76
The premiere of Fallout 76 happened in 2018. The game was Bethesda's attempt to do something different with the franchise. It was also Bethesda's first attempt to create an MMO set in the Fallout world. You may journey alone or with your friends, explore the story, craft, build and do pretty much anything you want.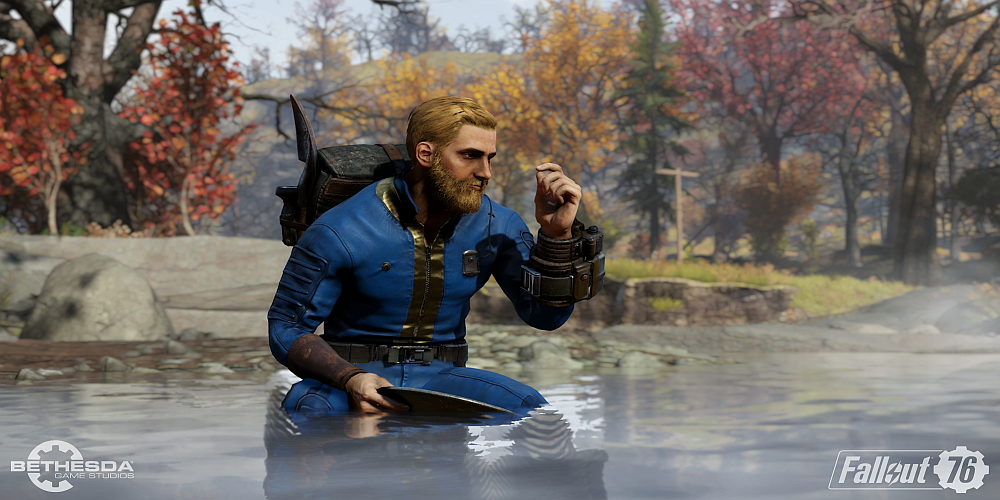 The game met with mixed reviews, as many found it buggy and lacking in content. Despite this, Bethesda continues to work on the game and has released multiple updates, such as the Wastelanders update, which has brought in many new features, such as NPCs, dialogue options, questlines, and more. Bethesda has plans to release even more content in the future. The game already managed to redeem itself, but we are quite excited to see new content added to Fallout 76.
What comes next. Starfield and The Elder Scrolls VI
Each time Bethesda announces new titles, the audience holds its breath in anticipation. Bethesda's next two big projects are Starfield and The Elder Scrolls VI.
Starfield
Starfield is Bethesda's first new IP in 25 years. Not much is known about the game, but Bethesda has promised that it will be a "next-generation" RPG. The game was originally announced in 2018 and is still in development. The game evokes quite a lot of excitement and concerns at the same time. With not so many details shared, players are wondering when we will hear about the Starfield release date.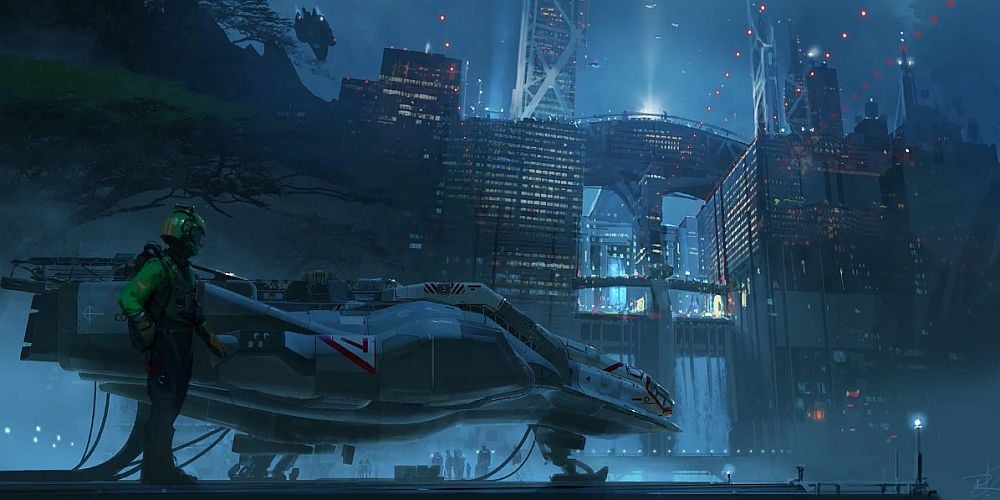 The Elder Scrolls VI
We know even less about Elder Scrolls 6. All that we've seen was a short Elder Scrolls 6 trailer showing a visually stunning panorama. Bethesda said that the game is still in very early development, so we have no choice but to wait a bit longer. Nevertheless, the stakes are high. The game is expected to be as good, if not better, than Skyrim. 
Bethesda has not announced release dates for either of these games yet. However, we can expect to see more information about both games in the near future, especially since the hype is real!
That's all for now folks! Is Bethesda your favorite studio? Did you have a chance to play any of their games?