Maybe Scorn is not the most anticipated and biggest release of 2022, but without a doubt, it's one of the most original. Let's take a closer look at the game that sends us to a nightmarish planet.
Scorn had a rather rough start. The Ebb Software studio announced the game in 2014 and started raising money for the development on Kickstarter. Unfortunately, the campaign was unsuccessful. It might have burry the ambitious project, but it received privet funding. Back then, the studio planned to divide the game into two parts.
The tide changed again in 2017 when Ebb Software tried its luck on Kickstarter for the second time. The new campaign reached a goal of 150,000 euros. As a result, the developer announced that they had abandoned the plan to divide Scorn and would release it as a single game.
The release date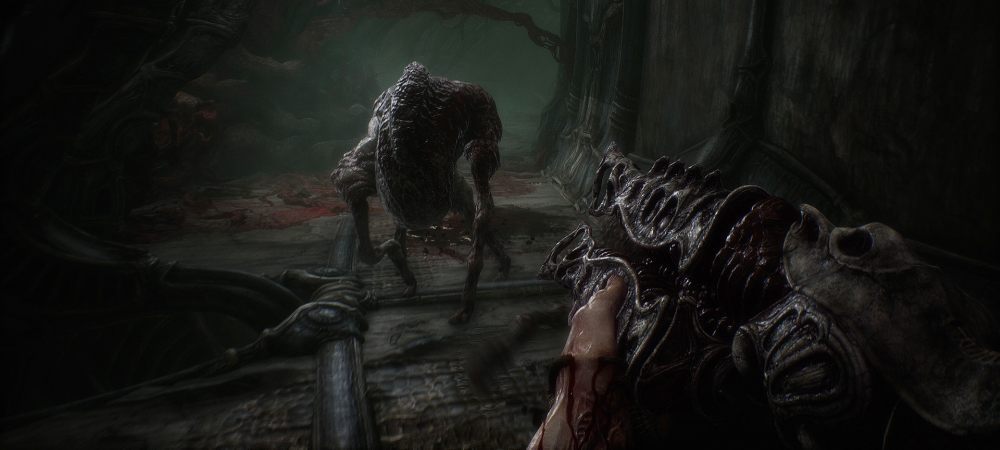 Finally, the Scorn release date was set for October 21, 2022. And then happened something that is extremely rare in the gaming industry. Ebb Software has changed the premiere date, but instead of postponing it, which is a common practice, they've decided to release the game a week earlier. As a result, Scorn is coming out on October 14, 2022.
The October 2022 game releases we're waiting for
Scorn will be available on PC and next-gen consoles. However, PS5 players have to curb their enthusiasm. At least for a while, as the game is a timed Xbox Series S|X exclusive. The Scorn PS5 edition will probably be released, but its premiere date hasn't been revealed yet.
What is Scorn about?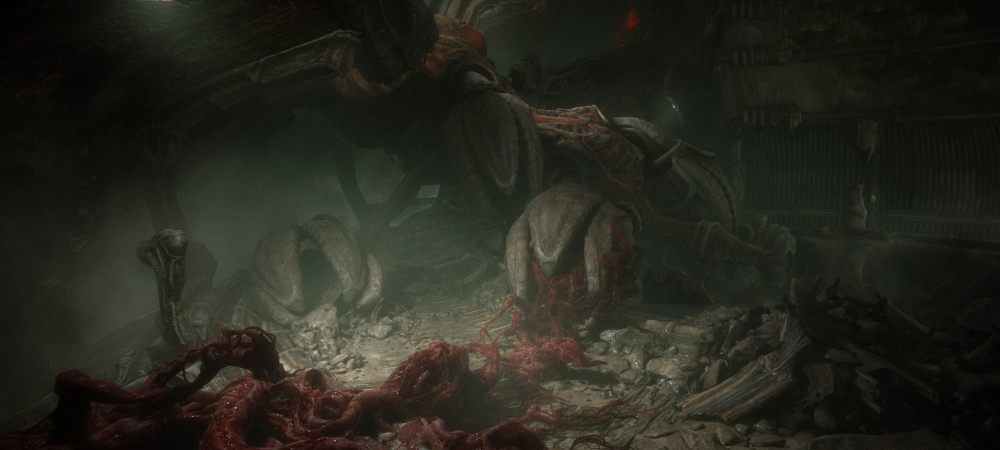 It is a game that combines many genres, including first-perspective shooter, survival, horror, and adventure game. Players will explore a bizarre planet where they have to solve puzzles, find hidden passageways, fight twisted creatures inhabiting this world or escape from them. The latter will often be a reasonable option, as in Scorn, you'll have to manage your equipment carefully. Otherwise, you can run out of ammo in some crucial moments.
THIS IS THE CODE YOU'RE LOOKING FOR: V1NRT6
The world of Scorn is open-ended and consists of interconnected regions. We can roam in a non-linear way and unlock hidden passages between locations. Immersion is another thing that the developers focused on. Scorn tries to provide players with full body awareness. Thus, character movement and using objects will be as realistic as possible.
Scorn art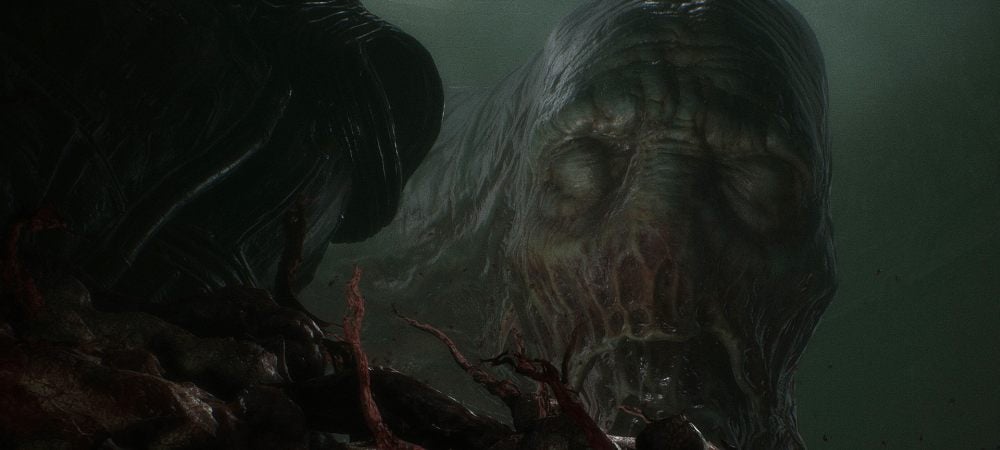 The thing that makes Scorn stand out the most is its art style. The game's visuals are influenced by the works of renowned artists: H.R. Giger and Zdzisław Beksiński. Giger is recognized for blending biological elements with machines. He stood behind the visual side of the Alien movie, including the design of the iconic Xenomorph, which is Giger's most famous creation. Also, Beksiński's pieces are soaked with strangeness, anxiety, and sadness, as this Polish painter was one of the most prominent representatives of dystopian surrealism.
The best indie games. GAMIVO's favorites
As a result, the world that Scorn takes us to is strange and bizarre, full of deformed creatures and twisted structures. It hides tons of details that can be omitted at first sight. However, it's worth exploring it carefully because Ebb Software, like the creators of Dark Souls, prefers environmental narration to plain exposition. Consequently, there are no cut scenes. Instead, you can learn the story by exploring the world and finding essential pieces. As you can see, Scorn seems like a perfect game for everyone who likes horror and is not afraid to take a deep dive into a nightmare.