One of the best open-world games ever made, Red Dead Redemption 2 is a remarkable game with an exceptionally well-written story, memorable characters, and gorgeous graphics. Let's take a look at frequently asked questions concerning this excellent title.
Red Dead Redemption 2 in a nutshell
The game's story is set in 1899 in a fictionalized representation of the Western, Midwestern, and Southern United States. The game follows outlaw Arthur Morgan, a member of the Van der Linde gang. As the gang starts to fall apart, Morgan must make choices between his own ideals and loyalty to the gang. Red Dead Redemption 2 received universal acclaim from critics, who praised its story, characters, open world, and gameplay.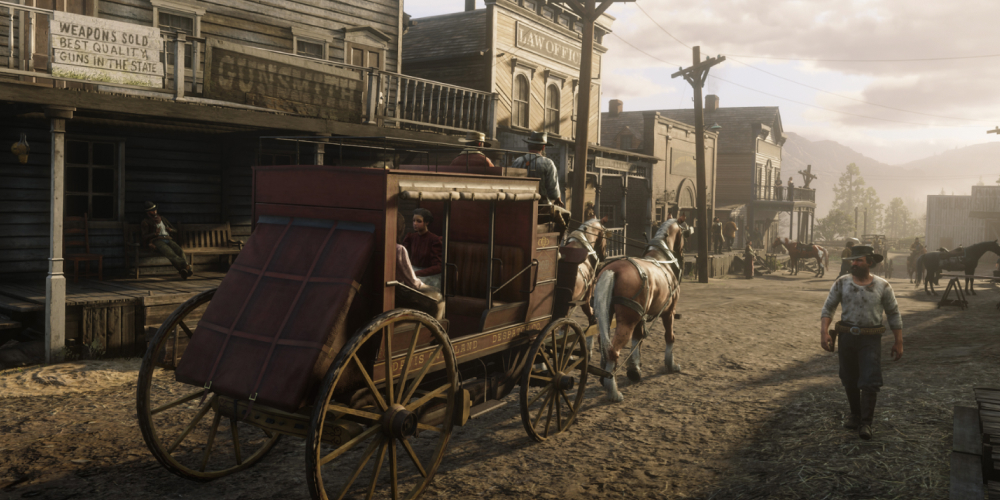 It became one of the best-selling video games of all time with over 45 million copies sold worldwide. Produced by Rockstar, the game represents the same quality the GTA series brought: a detailed story with a huge open world that keeps amazing even years after its release. Even though the game is already four years old, there's still much to discover.
How long is Red Dead Redemption 2?
RDR2 is one of the biggest games out there, so if you want to complete the entire game with all of its side quests and achievements, you'll need plenty of time. On average, it takes about 50 hours to complete RDR, focusing on the main objectives only. Nevertheless, we don't recommend rushing the game. RDR is such a rich production that it would be a shame to skip the side quests! Hunting achievements and simply discovering the world of RDR is a satisfying activity on its own.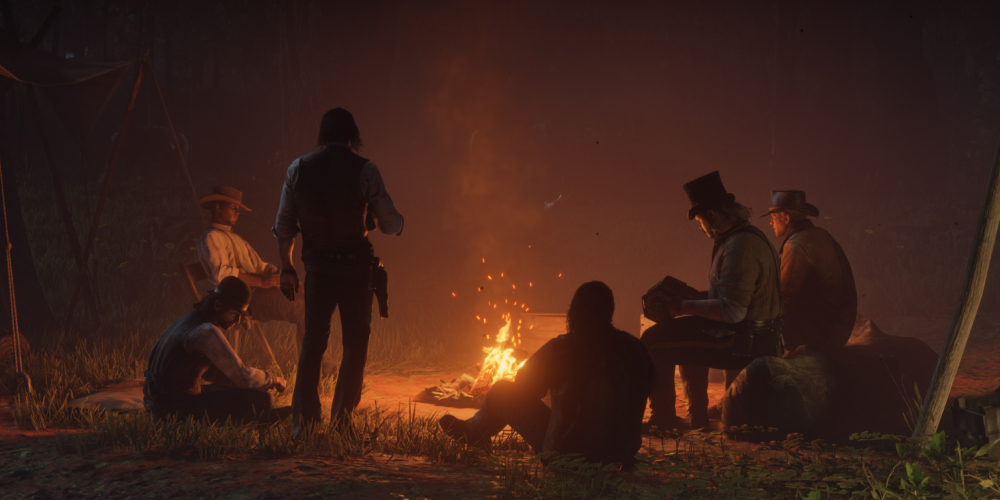 Where is the Red Dead Redemption 2 set?
Where does red dead redemption 2 take place? The plot of Red Dead Redemption 2 unfolds in a fictionalized version of the United States. The map covers a large and diverse land area resembling real-life states. The game perfectly captures the rich landscape of the USA- from snowy mountain ranges, and plains, to swampy areas and thick forests. Moreover, developers took care to include a variety of species of both fauna and flora. Therefore, even though the places are fictional, this world feels incredibly realistic.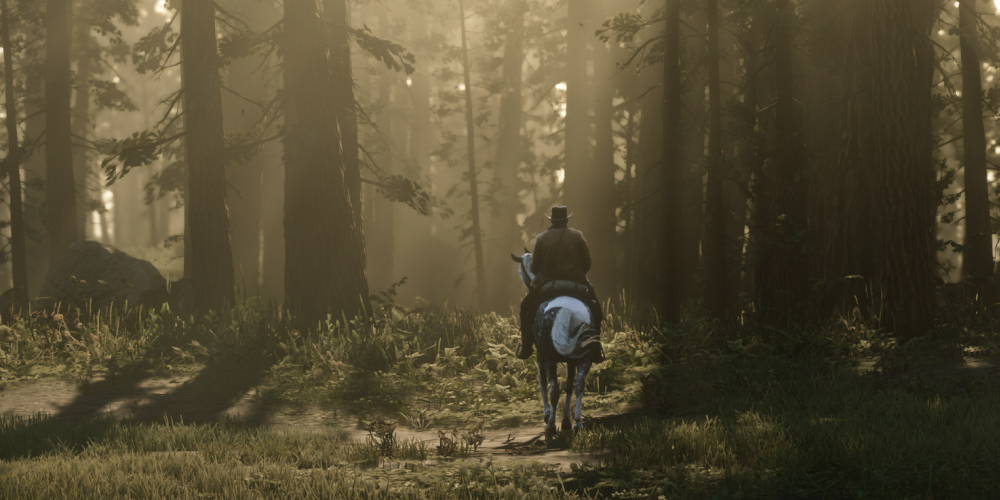 What year is Red Dead Redemption 2 set in?
The game is set in 1899 in a fictionalized version of the United States of America. RDR2 takes place about 12 years before the events of the first installment of Red Dead Redemption. Those who played the first RDR installment will recognize many faces and learn how previous events shaped iconic characters such as John Marston, Dutch van der Linde, Javier Escuella, and many more!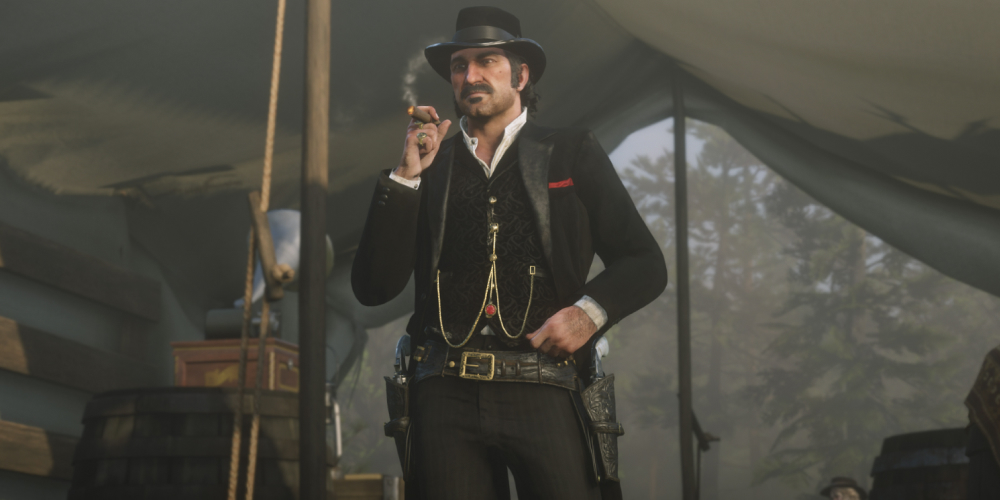 How to save in Red Dead Redemption 2
In order to save your progress in the game manually, pause your game and go to the Story tab. There you'll be able to save your current progress before quitting the game. Remember that RDR2 features autosave. The game will automatically save after completing a mission.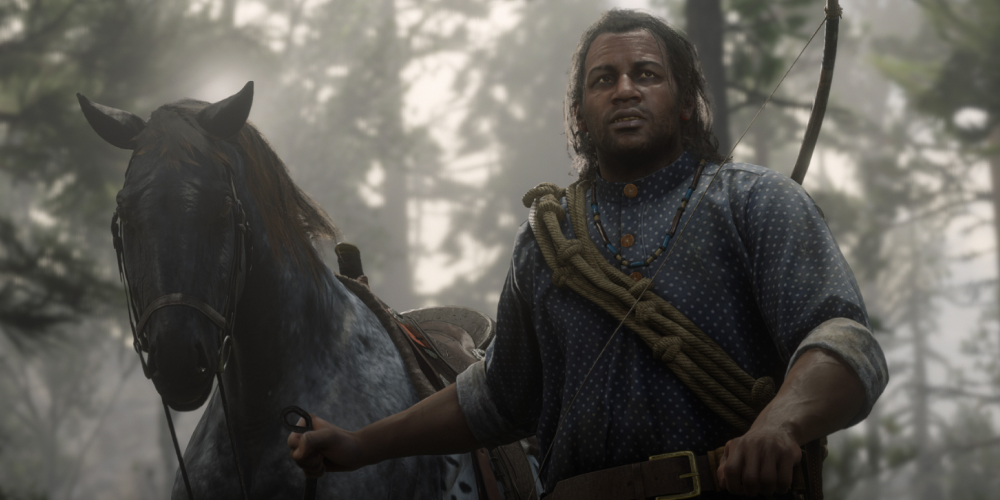 How many chapters are in Red Dead Redemption 2?
The game covers six chapters in total that explore the history of Arthur Morgan. Moreover, when you finish these sections, there will be two epilogue chapters. Whilst you no longer play as Morgan, you'll be able to finish side quests and all challenges as John Marston who has settled in Beecher's Hope. Even these chapters are filled with content, including new dialogues.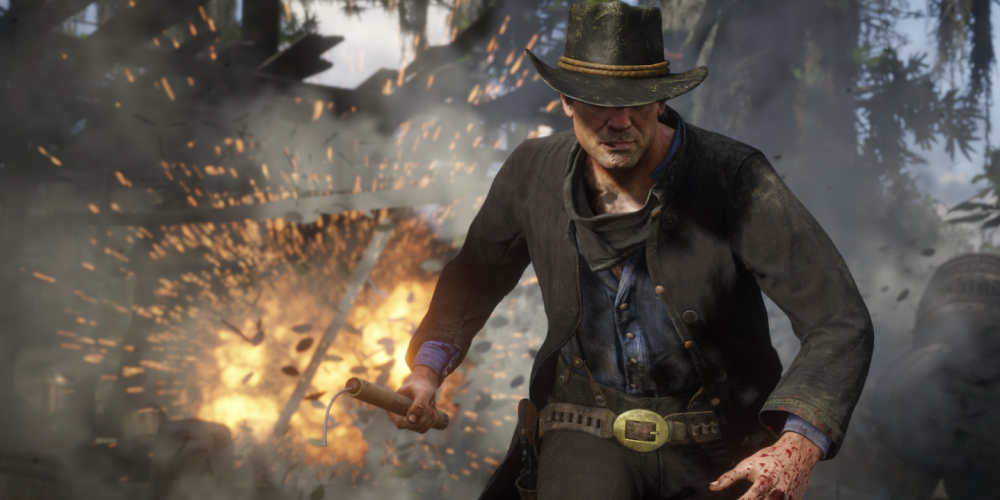 How to play Red Dead Redemption 2 Online?
RDR2 Online is, similar to GTA Online, a multiplayer experience for fans of the game. With a customizable protagonist and a plethora of quests, the game received mostly positive reviews. In order to play this game, you need either a copy of RDR2 or acquire a standalone Red Dead Redemption Online if you don't need the single-player game.
How to make money in Red Dead Redemption 2 Online?
Amassing a fortune in RDR2 Online can be done in many ways. It's not too easy, but money is required to buy better weapons, outfits and other necessary items. Exploring and looting will grant you some cash, so it's crucial that you don't forget to do so. Many items you can buy can be looted as well, so don't spend all your money buying items such as tonics.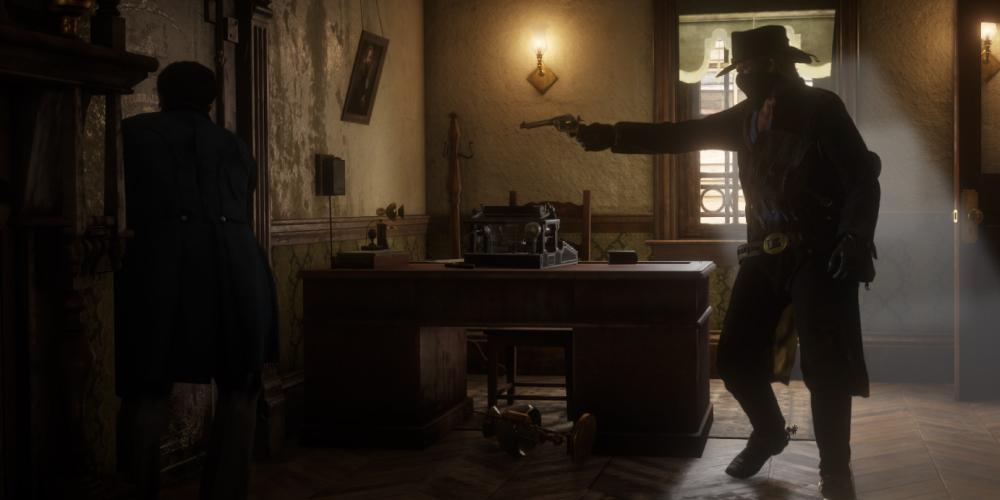 Story Missions from Red Dead Redemption 2 Online will be the easiest way to collect money. You can also do some treasure hunting or animal hunting, but you'll have to prepare for these endeavors. Fishing will grant you some cash as well!
The October 2022 game releases we're waiting for
When did Red Dead Redemption 2 come out?
The game came out on October 26, 2018, on PlayStation 4 and Xbox One consoles. A year later in November 2019, Rockstar released Red Dead Redemption 2 PC and Google Stadia.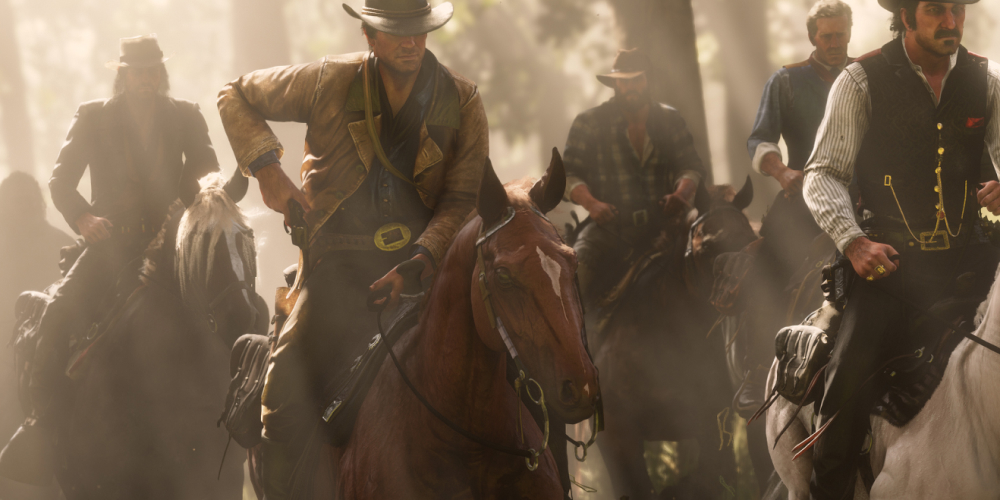 Red Dead Redemption 2 mods
Many PC players wonder whether it is possible to install mods on RDR2. There are hundreds of available RDR2 mods you can download from sites such as nexus mods. These include reshade presets, mechanics overhaul mods, new horses, or even fun mods like dog companion. All these programs can largely affect the game, so be careful before installing them on your computer.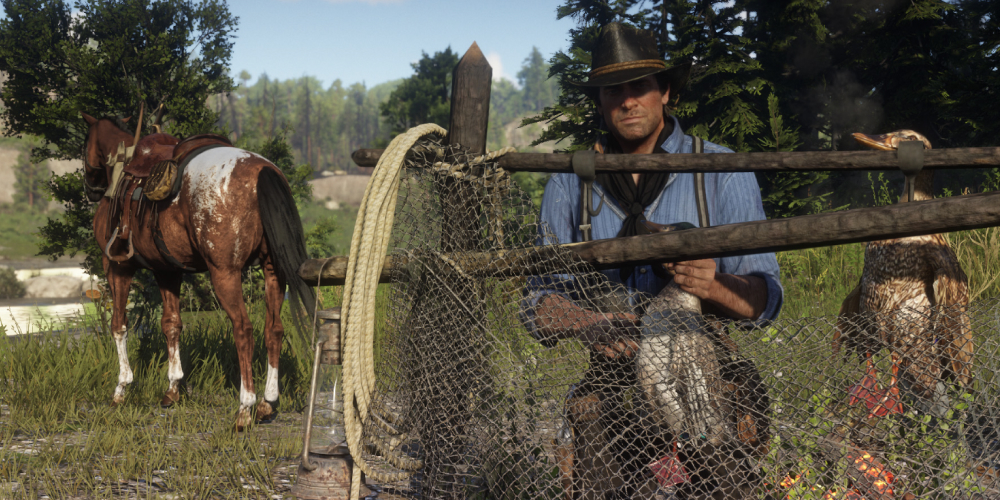 Red Dead Redemption 2 map
As you explore the world of Red Dead Redemption 2, you'll come across a variety of different landscapes and locations. Therefore, a map will be your best friend! RDR 2 map lets you navigate around. You'll be able to find the location of both main and side quests, but that's not it. RDR2 map also marks sites of legendary animals. Moreover, you can easily pin your own locations and routes, making the exploration experience fun and exciting.