Who doesn't love exploring, fascinating narratives, or building with no limits? Open world games definitely belong to the most popular genres played. To celebrate these fantastic realms, we've handpicked some of the best open world PC games we love the most! Take a look at a few iconic titles that enchanted us this way or another.
What are open world games?
While games with an open world are nothing new, the recent technological advancements allow developers to create huge areas with almost limitless possibilities of exploration and building your own realities from scratch. With the powerful graphic cards and fast processors, open world games can truly thrive on personal computers.
Let's begin our list of the best open-world PC games with Valheim. Brutal, cold, and fearsome: Vikings are nothing but cool! The Valheim game is a title that lets you become one of the legendary warriors. Sail, conquer, and expand your rule!
Valheim gameplay is all about survival. You might team up with up to 10 players in a procedurally generated world full of lands to discover. Every single Valheim map is beautiful, with distinct environments and picturesque landscapes. You'll have some time to admire the views, but your Viking squad might encounter plenty of Valheim bosses. They will test your true Viking spirit and drop some sweet loot, thanks to which you might survive another winter!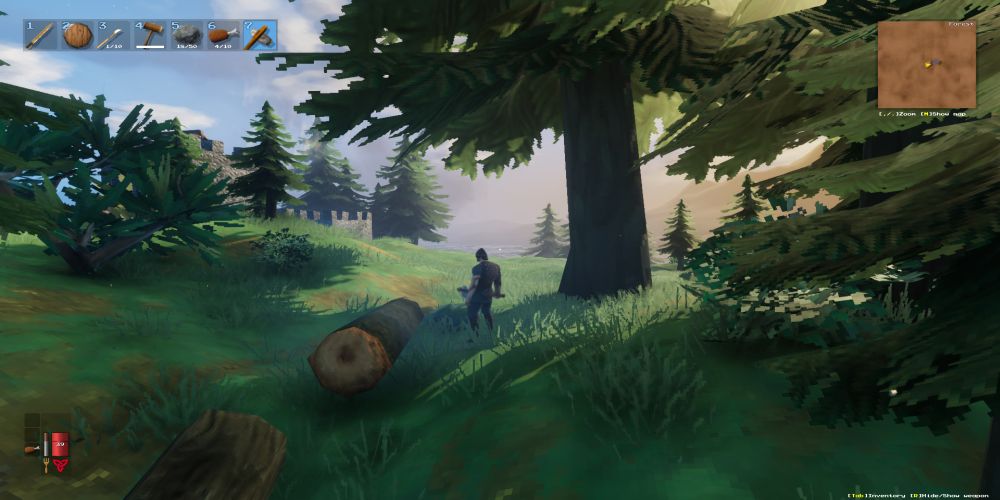 Preparation is key to success. In Valheim, you'll have to wake up your crafty spirit and build everything that is needed to survive. What's quite exciting is that you have to pay attention to every detail: stability, material type, and dangers such as decay. Your fortifications might be destroyed by monsters as well. Despite its challenges, it's an enjoyable sandbox experience, especially when you've got your friends around.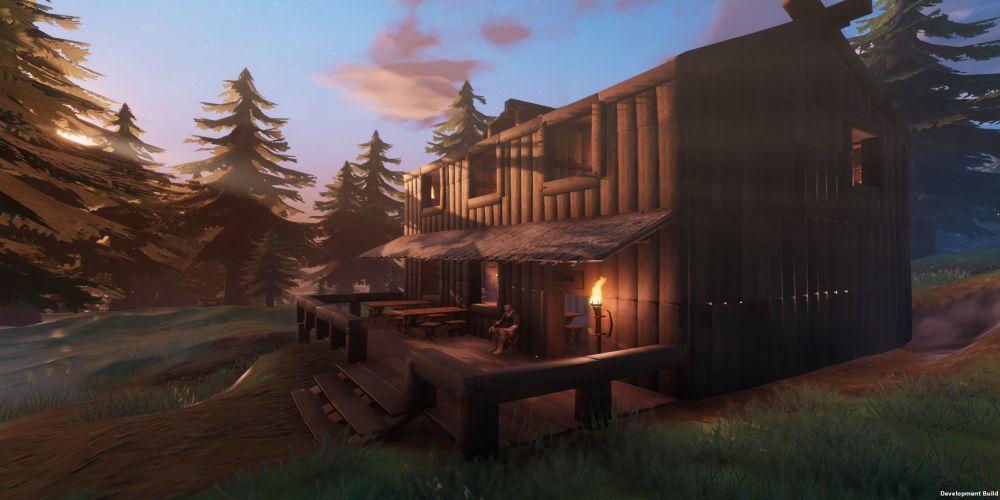 Valheim release date is yet to be announced. As for now, players can enter the early access version only. Even though the game is not fully fleshed out yet, it already is packed with features we've fallen in love with!
Grand Theft Auto V is an iconic title that every player should know. The GTA V release date, September 17, 2013, was a turning point in the history of the Grand Theft Auto franchise. There's no denying that GTA deserves its spot on the list of the best open world PC games.
Even though released about nine years ago, the game is still wildly popular due to GTA V mods, thanks to which this title's glory doesn't seem to disappear any time soon. GTA V PC version lets the creativity of mod creators flourish: now you can enhance the game with better graphics, play as Spongebob or install some previously unavailable features such as home invasions. The number of mods is quite overwhelming, but it only proves how fun GTA is.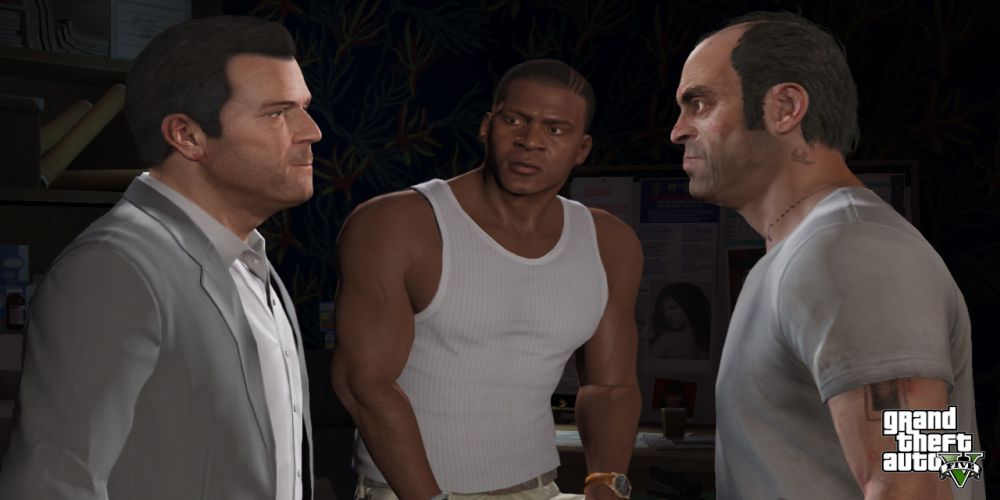 Grand Theft Auto V has everything that a good game needs. Its story mode is considered to be one of the best around, with plenty of side quests and memorable GTA V characters such as Lamar Davis or Franklin. The game's story has already become an important part of the gaming culture, making it a title worth playing regardless of what your experience with games is.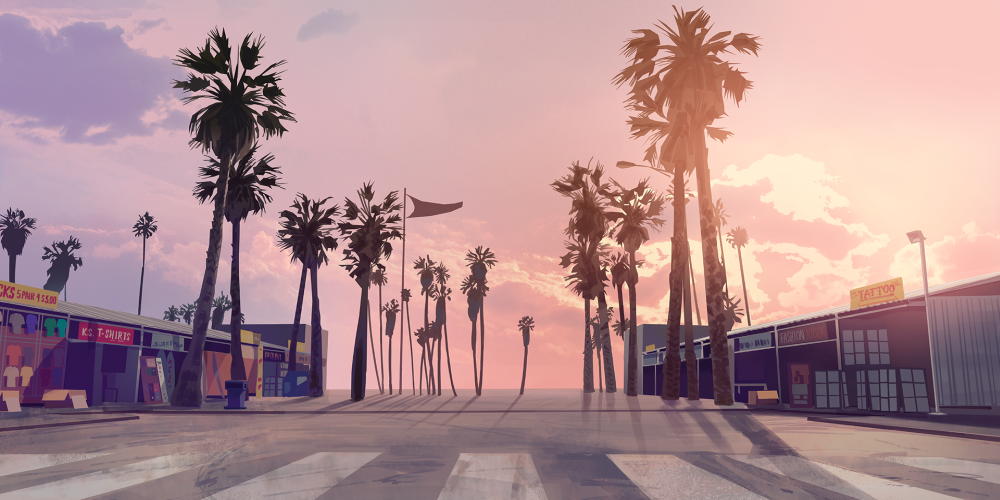 The GTA V map is the biggest in the entire franchise, boasting a total area of 75.84 square meters. It roughly resembles Los Angeles, with its characteristic grid layout and some recognizable landmarks. If that's not enough, you might download a special mod that adds some well-known places to the landscape. If you want to fully experience the universe of Grand Theft Auto, give GTA Online a shot: despite its old age, it still offers plenty of fun.
Mojang Studio's Minecraft is a title that requires little introduction. Its insane popularity speaks for itself! With over 141 million players monthly, it has already been granted a spot in the pantheon of legendary open world games.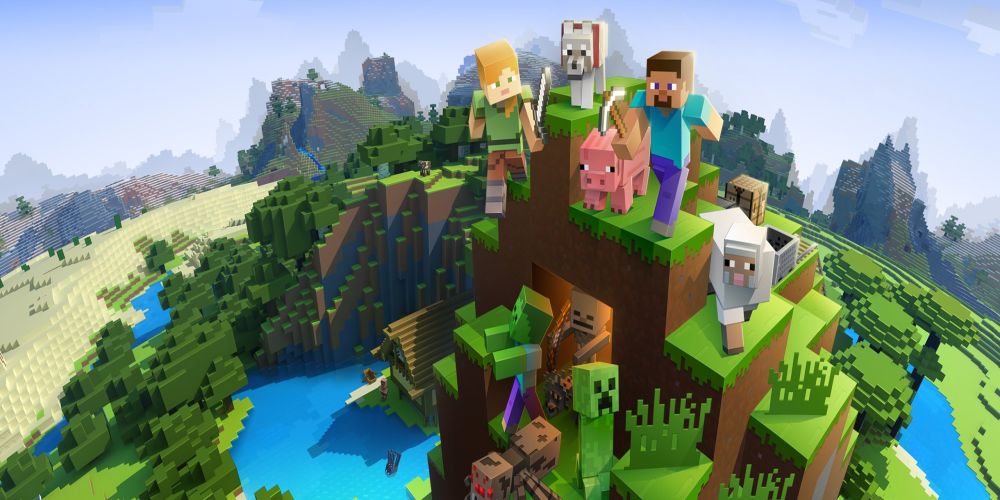 Minecraft's principle is simple: do whatever you want. On any Minecraft map, you can establish your own farm, become a dragon slayer, build literally anything you've ever dreamed of. You might Recreate the Eiffel Tower or the entire planet Earth: it's up to you where your imagination takes you.
Minecraft characters already have become the Internet's icons. As an Internet dweller, we are more than certain that you've seen more or less nonsensical memes about Steve, Minecraft Creeper, or villagers. A high number of Minecraft mods is quite impressive as well: they usually concern tweaking some of the game's elements such as UI, textures, and many other amenities.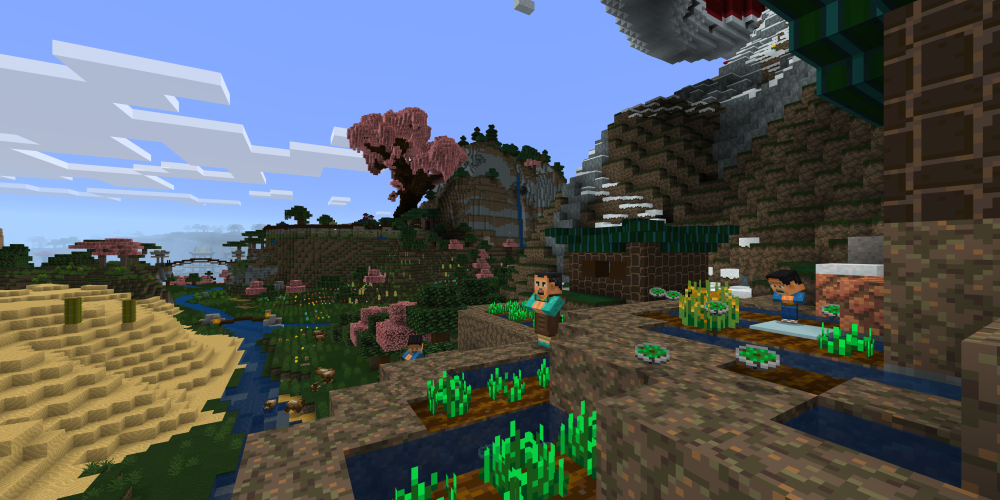 Since there were plenty of updates to the game, a lot of players wanted to experience the vanilla taste of the title. You might check out the Minecraft Classic to see the game in its original form. There's no denying that Minecraft deserves to be called one of the best open world PC games ever made!
One of the most awaited games of recent years, the Cyberpunk 2077 release date was postponed a few times. When the game finally had hit the shelves, it became equally as controversial as enjoyable. CD Projekt Red's work, despite its initial problems on PS consoles, is a fully playable title for everyone who loves a good story.
The Cyberpunk gameplay is simply exciting. The city of the future, with its repertoire of technological advancements, truly captured the spirit of cyberpunk aesthetics.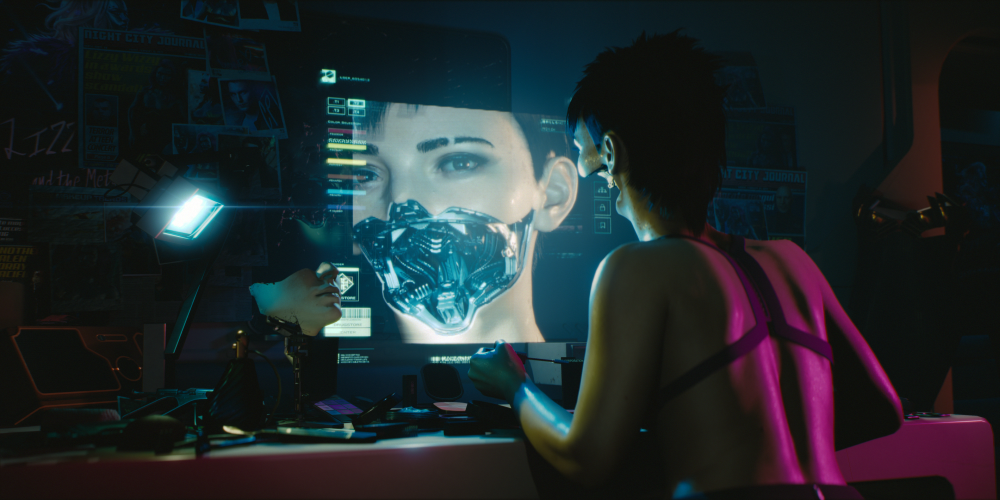 What is definitely worth highlighting is the narrative of Cyberpunk 2077 PC. Its story, with Keanu Reeves at the forefront, is gripping from the very beginning to the end. It's fast-paced and full of sudden twists and turns, not to mention that it's our choices that move the narrative forward.
The Cyberpunk 2077 map is full of bonus activities, spots to see, and quests to make. Since the main storyline is quite addictive, make sure not to skip the plethora of side quests that greatly expand the Cyberpunk universe.
Cyberpunk 2077 character creation lets you make your own mercenary of the future. With plenty of neat features, you can make your character look the way you want. Futuristic haircuts, crazy colors, implants: all is there!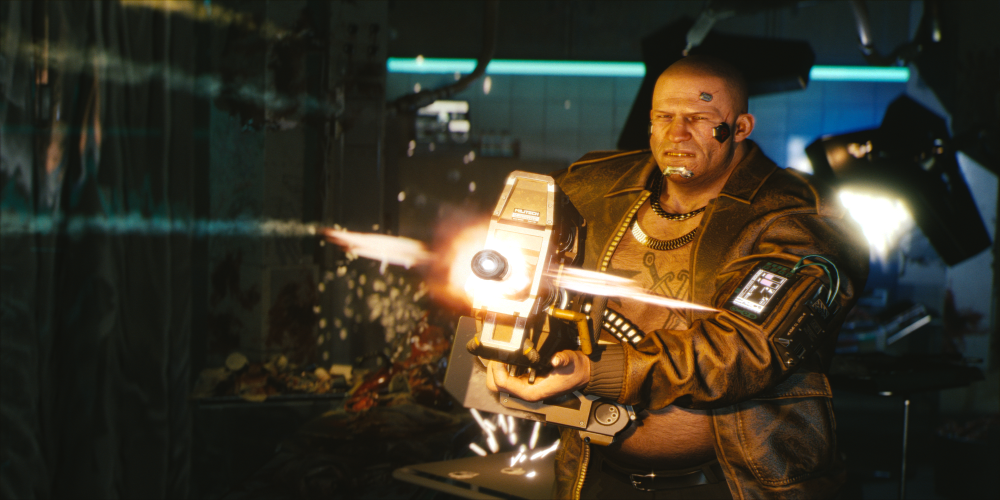 For now, we have to wait for the anticipated Cyberpunk 2077 DLC. Free updates will be gradually released in the future and will include new features to spice the game up.
When Rockstar produces a game, we know it's going to be big. The prequel to the iconic Red Dead Redemption, RDR2 became an instant hit that redefined what an open-world game is. It's not just a game about cowboys and gunslinging. It's a deep, realistic insight into the last moments of the truly wild, Wild West.
Red Dead Redemption 2 PC release date was set to November 5, 2021, two years after its PlayStation premiere. Why did the game amass such an impressive audience? It's simply a perfectly polished gem. RDR2 has got a tear-jerking storyline and a world detailed in every aspect possible. You can see that the developers deeply researched the historical aspects of that era.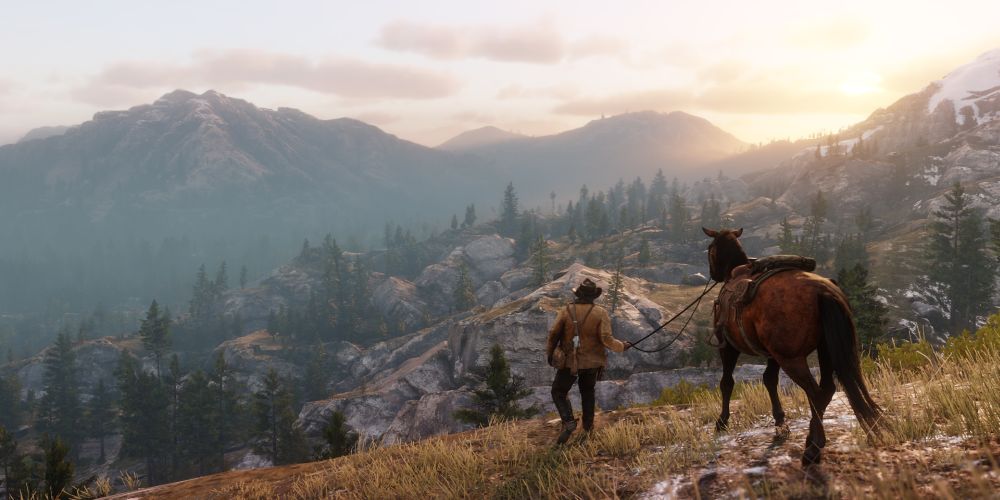 What makes the game so special?
Red Dead Redemption 2 map is insanely big and takes hours to explore fully. Even though names of towns, plains, and spots are fictional, its landscape resembles that of North America pretty accurately.
As you venture through the last bits of the Wild Wild West, you'll encounter plenty of Red Dead Redemption 2 legendary animals and Red Dead Redemption 2 treasure maps. The number of bonus challenges, easter eggs, and achievements can be quite overwhelming!
What we believe makes the game such a memorable experience is the cast of flawed heroes. Dutch Van der Linde's gang is a bunch of loveable misfits who want to remain West's legendary criminals. Red Dead Redemption 2 characters are damaged people who struggle to live in the old ways. The world is changing, and the glory of great gangs slowly fades away.
Arthur Morgan, the main protagonist, is an example of a character stuck between loyalty to his gang and the pressure of changing times. He's a beautifully written hero who has flaws, strengths, and a likable personality.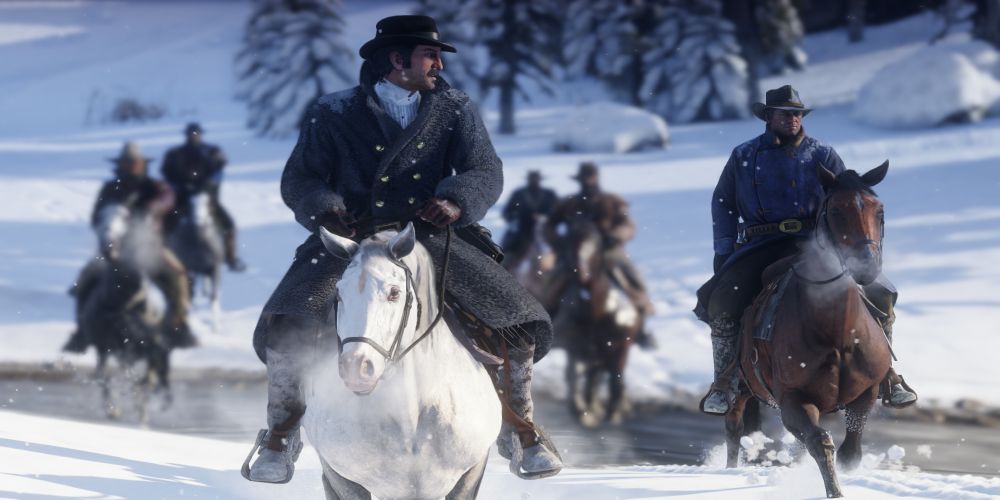 No wonder why Red Dead Redemption became one of the most iconic Rockstar games and perhaps one of the best open world games ever made.
That's all folks! We hope that you enjoyed our list of good open PC games. Did you find your favorite title on the list? Or perhaps one of the titles described has grabbed your attention? Visit GAMIVO to purchase some epic open-world titles. Happy exploring!