NBA 2K23 was released a while ago, so we know about it enough to talk not only about announcements and covers. Let's analyze changes, new features, returning game modes, and other things that let you decide if you should buy the new NBA 2K.
NBA 2K
EA Sports's NBA Live is currently on hiatus (or in Valhalla, it's hard to say what the status of this series is). Consequently, NBA 2K is currently the only official NBA video game. The series developed by the Virtual Concepts studio premiered in 1999. Its first installment was named simply NBA 2K and was avaliable exclusively on Sega Dreamcast. Also, NBA 2K1 was a Sega exclusive, but since the release of NBA 2K2, the series has been on all the most popular consoles.
Do sports games need a story mode?
When, in 2008, NBA Live forfeited the PC market, 2K immediately filled this void, and since NBA 2K9, the franchise has been avaliable on Windows too. Interestingly, the series changed its name for a while, so the 2003 and 2004 editions were named ESPN NBA Basketball and ESPN NBA 2K5, respectively.
The only NBA video game
Through the years, the Visual Concepts studio has been mastering the NBA 2K formula, so their series has gained the label of the best basketball game on the market. Moreover, NBA Live has been struggling for years, and there have been no new entries in the series since NBA Live 19. This way, NBA 2K became not only the best but also the only official NBA video game.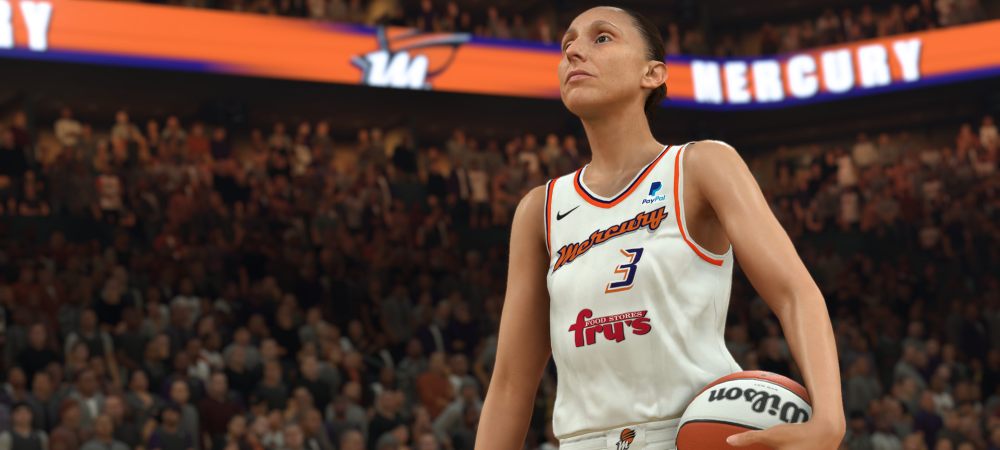 Of course, there's also a darker side to this situation. Many critics and players complain that 2K takes advantage of its monopoly and that all new NBA 2K installments are just updates sold for the price of a new game. That's why it's a good idea to take a closer look at NBA 2K23 and check what it brings to the table.
NBA 2K23 cover
Whoever appears on the cover of sports games such as Madden NFL, NHL, eFootball (PES), FIFA, and NBA 2K is always a big deal. This time, the Virtual Concepts basketball games are in four editions with five different fronts.
The Standard Edition of NBA 2K23 features Phoenix Suns star, Devin Booker, while WNBA Edition shows Sue Bird and Diana Taurasi. There are two covers with Michael Jordan – the Championship Edition with his photo, while Michael Jordan Edition features MJ's jersey. The most peculiar version of the game is the Dreamer Edition. It can be found exclusively at GameStop and features J. Cole on its cover. It's the first time 2K decided to put a rapper on the front.
Is the NBA 2K23 cross-platform compatible?
The latest installment is available on multiple platforms: PC, PS4, PS5, Nintendo Switch, Xbox One, and Xbox Series S|X. Unfortunately, NBA 2K23 does not support crossplay within different platforms. However, it offers My Team cross-progression and a shared VC wallet across the same console family. It means that you can play MyTeam simultaneously on Xbox One and Series S|X or PS4 and PS5.
Game modes
The game mods from the previous NBA 2K installments return is NBA 2K23. However, there are some changes. We may find some improvements, particularly in MyTeam. First of all, there are no contracts anymore, so you may use acquired players without limits (except for Free Agents). Furthermore, Clutch Time is now also available as a single-player mode. Triple Threat was slightly modified as well. In NBA 2K23, the Triple Threat games' difficulty level increases gradually.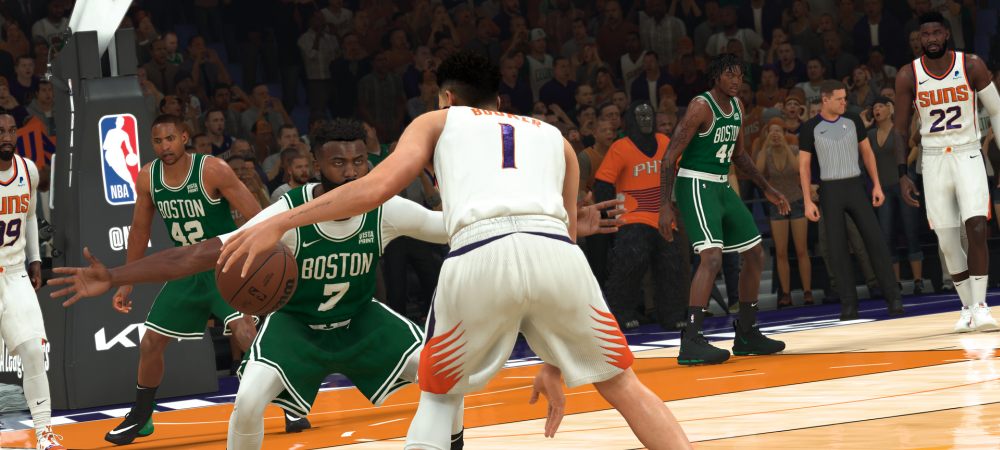 There's also good news about MyCareer. We no longer have to start our journey in college, high school, or the Chinese league. Our protagonist, called MP, goes straight to the NBA and joins a team that we select. Hence, we don't have to play for a club we don't like, demand a trade, and pray to be sent to our favorite franchise.
The Disney Dreamlight Valley game: a title we are waiting for
The interesting new feature is also the MyNBA Eras mode that lets us join today's NBA or travel in the past to compete in:
The Magic vs. Bird Era,
The Jordan Era,
The Kobe Era.
Each era offers different rules and styles of play. Unfortunately, MyNBA Eras are included only in next-gen versions of NBA 2K23. Therefore, there are missing from PC, PS4, and Xbox One.
Jordan Challenge in NBA 2K23
The new mode available across all platforms is Jordan Challenge. As you probably remember, the same game mode appeared in NBA 2K11, but now it's significantly improved. The core is the same – we play some of MJ's most memorable games. Originally, there were 10 games to play in NBA 2K11, while now we've got 15 challenges. Before each game, there's an interview with Jordan's rivals, teammates, and coaches, including Phil Jackson, Kareem Abdul-Jabbar, Dennis Rodman, Patrick Ewing, and Dominique Wilkins.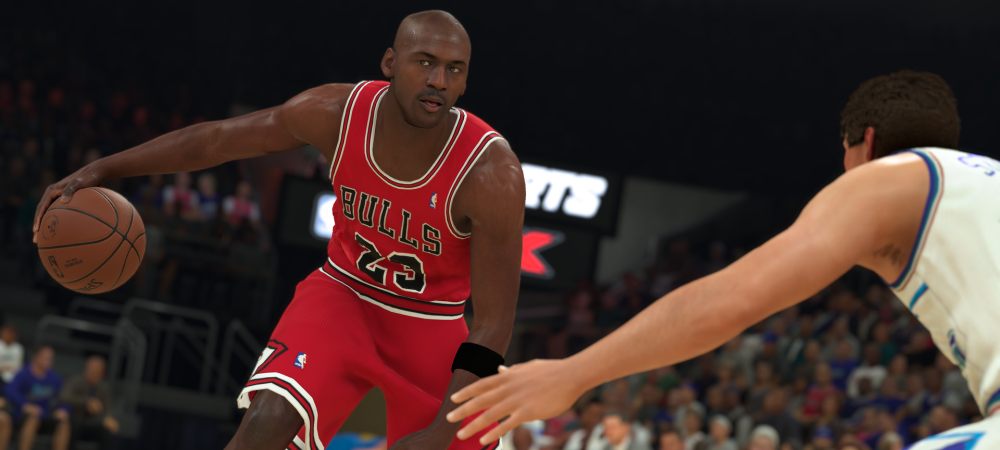 There are also filters that make Jordan Challange games look like a TV broadcast from a given period. As a result, this is a pretty neat addition to the well-known NBA 2K formula. If you're a Michael Jordan fan and you're considering buying NBA 2K23, the Jordan Challenge mode is a deal-maker.
How much is the game?
It depends on the edition of the game. When it comes to the Standard Edition of NBA 2K23, the next-gen versions are the most expensive. Both the PS5 and Xbox Series X|S cost $69.99. If you want to buy NBA 2K23 for PS4, Xbox One, Nintendo Switch, or PC, you have to pay $59.99 for a digital copy.
FIFA 23: Everything you should know about the last FIFA
The Digital Deluxe Edition is $79.99, while the Michael Jordan Edition costs $99.99 regardless of the platform. The most expensive option is NBA 2K23 Championship Edition, which includes tons of in-game currency, card packs, and items. It costs $150.Of course, if you want to save some money, you can buy NBA 2K23 cheaper on GAMIVO. And if you're looking for other sports games, you may check out our Sports Games Collection, which is full of amazing releases, including FIFA, Madden NFL, Football Manager, Tony Hawk's Pro Skater, and many more.