Ever wanted to travel to the world of Disney and Pixar movies? It's now possible thanks to Disney Dreamlight Valley, an upcoming life-sim and adventure game mixture from Gameloft! Let's see what this anticipated game has to offer.
Make your own Disney World
The Disney Dreamlight Valley game is an upcoming hit from Gameloft, a producer primarily known for mobile games. Don't worry though: Disney Dreamlight Valley is nowhere near a simple game for your mobile phone. It already offers tons of fun activities to do! Boasting the signature Disney-esque artstyle and diverse quests, this game might become one of the best games in its genre. Why? Disney and Pixar are studios that produce many of our beloved animated movies. Disney Dreamlight Valley lets us travel to these captivating worlds, build our own village and meet the iconic characters. Sounds exciting, doesn't it? Now, combine it with fun gameplay mechanics. It's a recipe for success!
Disney meets Animal Crossing
Relaxing games with peaceful settings never cease to be popular. After all, not everyone is a fan of action-packed games that require hours of practice and skill. In many ways, Disney Dreamlight Valley resembles one of the most popular games of that type: Animal Crossing. In a similar manner, our task is to build a cozy village for our residents, customize it to our liking, and simply have fun doing various tasks. Even though the game is still in early access, the amount of content gives us a good insight into what is to come.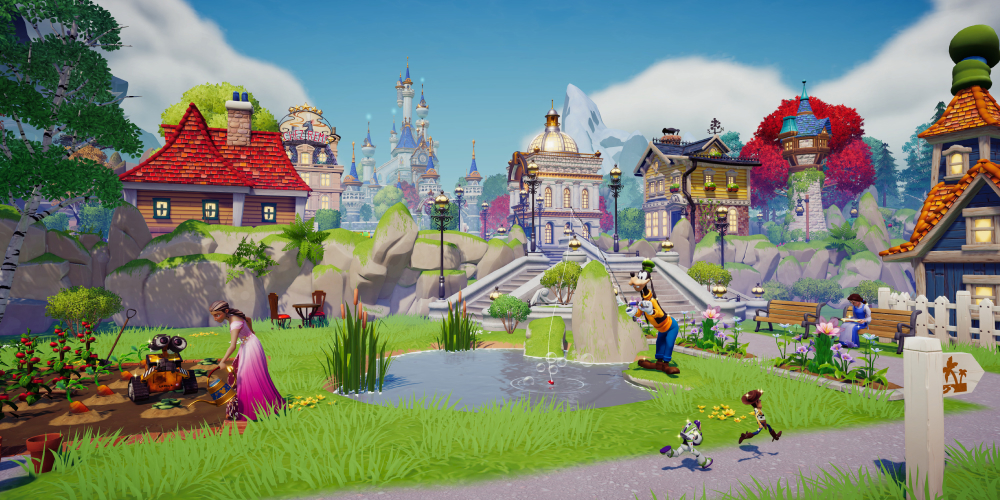 Disney Dreamlight Valley is a blend of an adventure game and a life-sim, so we can expect plenty of features characteristic of both genres. The game offers a lot of freedom when it comes to how we want to approach things. There is no right or wrong way to play Disney Dreamlight Valley – it all depends on our preferences. If we want, we can focus on unlocking new content and slowly expanding our village. Alternatively, we can try to complete all available quests as fast as possible and get valuable rewards. It's up to us what goals we set for ourselves.
Games for kids﹘parents' guide through gaming
The Forgetting
The game's lore is quite simple: the Valley, an idyllic place, has been affected by a mysterious the Forgetting, an event that forced the inhabitants of this land to retreat to the Dream Castle. As one can guess, the harmony of the valley must be restored… by you! On your journey, you'll travel to different realms you know from Disney and Pixar movies, meet their iconic characters, and forge unbreakable bonds with said heroes (or villains).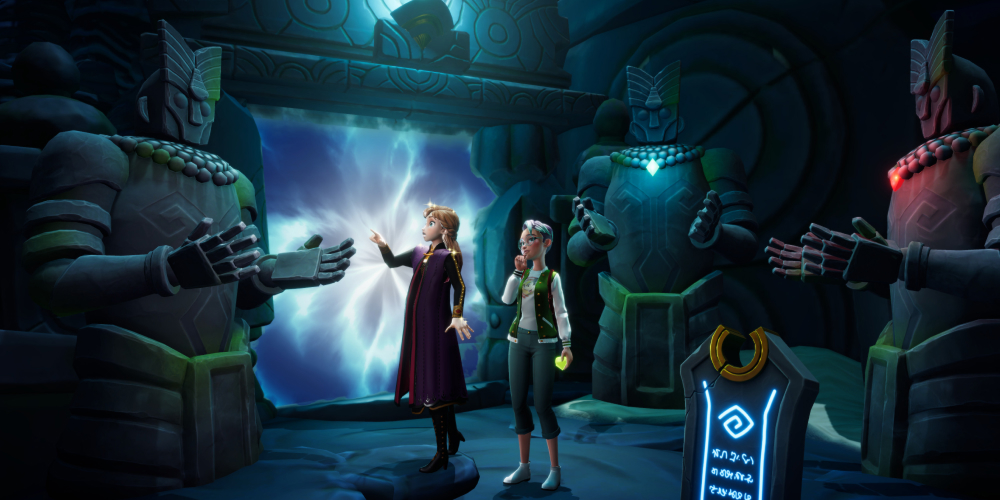 Each character introduces unique quests and story arcs. So far, we've seen characters like Donald Duck, Anna from Frozen, Wall-E, Goofy, Scar, and many more! Of course, the list of Disney Dreamlight Valley characters will be constantly updated with more and more entries. Considering how big Disney and Pixar are, the possibilities are endless. How do you make these heroes join your village? Usually, characters will give you special quests. For instance, Remy from Ratatouille will ask you to cook his famous dish. As soon as you prove your culinary skills, the famous rat chef will move to your neighborhood.
It's time to build a village
Aside from the adventurous side of the game, building is a huge part of the gameplay. There are hundreds of tools you can use to create your perfect neighborhood, including a fully customizable layout or landscape sculpting. These features, combined with dozens of decorative elements, make this experience a game that won't get boring quickly.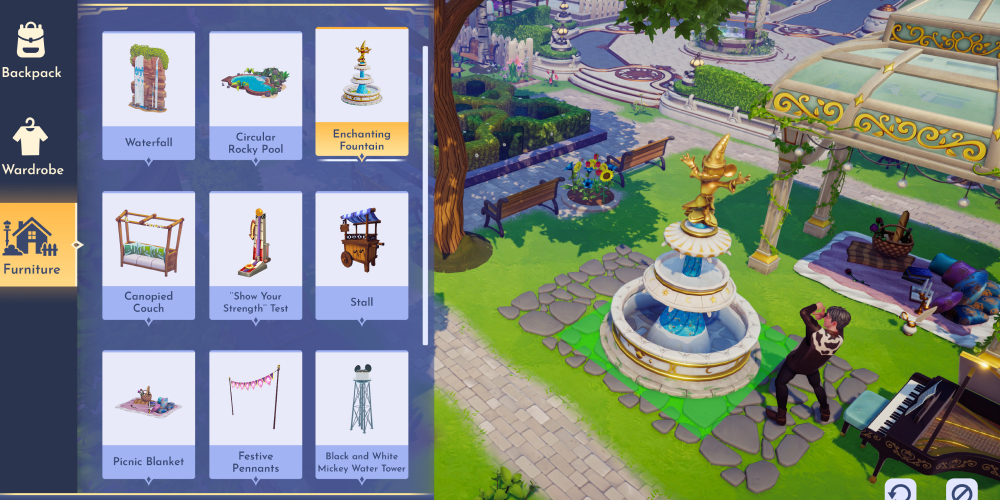 Customization is a vital part of the game. Creating your avatar is a fun experience in and of itself. You fully customize your looks and then bring out your inner fashionista with dozens of clothes and accessories. You may make yourself look like a Disney princess or villain—isn't that great?
Is it worth getting?
Even though we are still in early access, Disney Dream Light Valley does fill us with hope. We might get a truly polished gem that will entertain both kids and adults, especially since it connects franchises from the earliest Disney/Pixar days to the most recent ones. The clever combination of the two genres gives hundreds of opportunities for further development. Make sure to watch the Disney Dreamlight Valley trailer to catch a glimpse of what this magical world has to offer. We honestly can't wait to see more!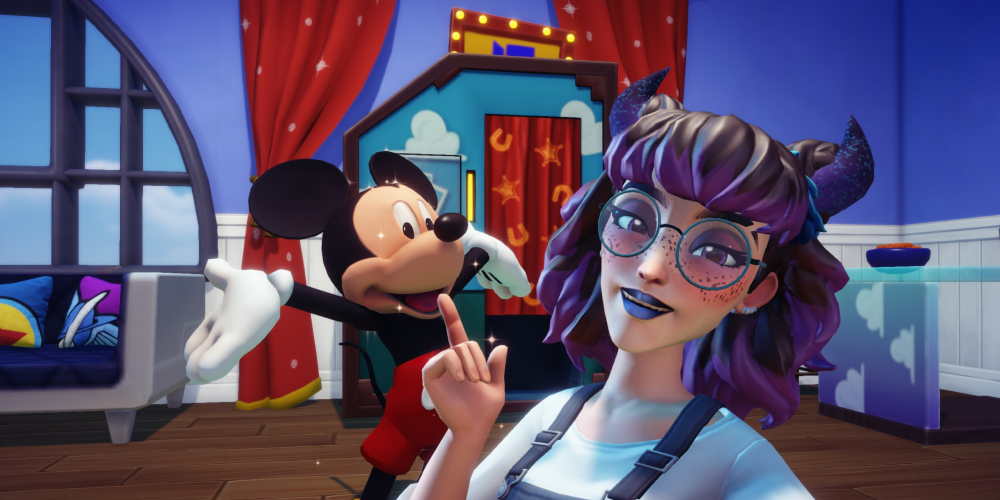 Jedi: Survivor: Leaks and news about Fallen Order 2
Disney Dreamlight Valley release date
When does Disney Dreamlight Valley come out? As we've said earlier, Dreamlight Valley is still an early access game. The developers announced that the full release will happen sometime in 2023. For now, you may equip yourself with one of three Disney Dreamlight Valley Founders Packs if you decide to play the early access:
Disney Dreamlight Valley Standard Edition,
Disney Dreamlight Valley Deluxe Edition,
Disney Dreamlight Valley Ultimate Edition.
The Deluxe and Ultimate packs contain bonus items and in-game currency, so take a closer look at what these editions have to offer.
Disney Dreamlight Valley platforms
The game will be available on many platforms: Nintendo Switch, PC, Xbox, and PlayStation consoles, as well as on iOS. You might also play the game on Xbox Game Pass! Perhaps you'd also like to re-watch some of the most iconic Disney and Pixar movies? Consider getting the Disney Plus subscription to feel the Disney spirit before you play.