The FIFA 23 release is fast approaching, so it's right about time to wrap up everything we know about the last FIFA from EA Sports. Let's discuss its features, price, cover, game modes, and why EA and FIFA split up.
FIFA 23 release date
It's a long-lasting tradition that EA Sports releases its football game in the fall. It started back with FIFA 99, which came out in November 1998, and ever since, a new FIFA has always premiered somewhere between September and November. The new one is no exception. FIFA 23 will be released on September 30, 2022. However, selected editions of the game give access to the game three days earlier. As a result, some players will be available to start their FIFA 23 journey on September 27.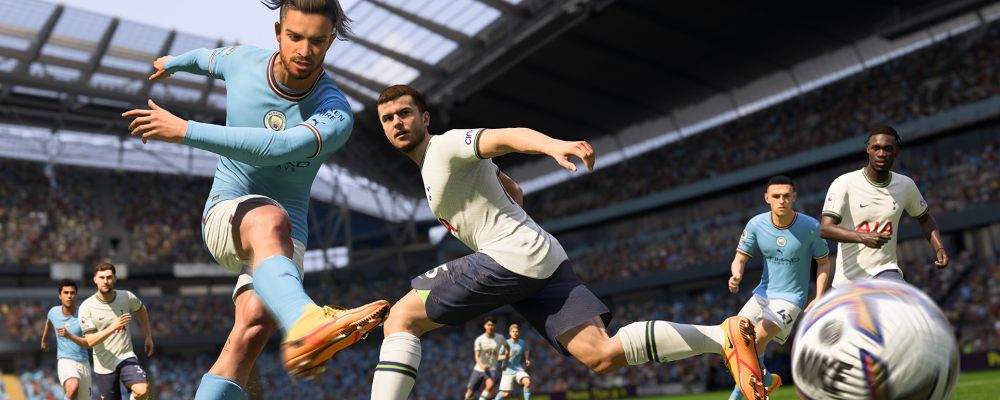 Another important question is: how much will FIFA 23 cost? And the answer is: it depends. The price differs between editions and platforms. If you play on a PC or a last-gen console, you'll have to pay $59.99 for the Standard Edition and $99.99 for the Ultimate Edition. $99.99 is also the price of FIFA 23 Ultimate Edition for PS5 and Xbox Series S|X. However, the Standard Edition for the next gens is $69.99.
The game is also available on Google Stadia ($89.99 for the Ultimate Edition) and Nintendo Switch ($39.99 for the Legacy Edition). It's also worth mentioning that you can already pre-order FIFA 23. If you want to buy the game cheaper, you should definitely check out the GAMIVO offer.
Cross Platform
The dream of many football fans finally comes true as FIFA 23 is going to be cross-platform compatible from its release day! EA Sports tested this feature before, and one of the FIFA 22 updates enabled crossplay on selected platforms. In FIFA 23, it will be available on all of them, but there are some limitations. Crossplay is not available in every game mode. For instance, cross-platform is supported in FUT, Seasons, and Online Friendlies but not in co-op modes.
Do sports games need a story mode?
Moreover, crossplay works only within the same generation of consoles. Hence, if you have PS4, you can play against PS4 and Xbox One owners exclusively. The other compatible group is PS5, Xbox Series X|S, Stadia, and PC.
FIFA 23 cover
Who is on the cover of EA Sports' flagship series, like FIFA and Madden NFL, is always a big deal. The box of the first installment, called FIFA International Soccer, featured a photo of David Platt and Piotr Świerczewski taken during a match between England and Poland. Many football stars have been the face of FIFA since then, including David Beckham, Dennis Bergkamp, Alessandro Del Piero, Ronaldinho, Andriy Shevchenko, Wayne Rooney, Lionel Messi, and Cristiano Ronaldo.
There are also local variants of covers. For instance, players in Poland had Robert Lewandowski on the FIFA cover long before the rest of the world even knew he existed. The FC Barcelona striker appeared on the Polish version of the FIFA 10 front as a Lech Poznań player.
Who is on the FIFA 23 cover? It's Kylian Mbappé… again! It's the first time in the series' history that the same footballer appears on the FIFA front three times in a row. In fact, Mbappé was also on the cover of FIFA 21 and FIFA 22. The 23-year-old Paris Saint-Germain and the French national team striker is featured on all versions of the game. He's the sole star of the Standard Edtion cover, while on the Ultimate Edition, Mbappé is together with Chelsea F.C. Women player Sam Kerr.
FIFA 23 – the last FIFA
Many players don't believe that FIFA 23 will be the last FIFA. Or at least the last FIFA game developed and published by EA Sports. The series was launched in
Many players don't believe that FIFA 23 will be the last FIFA. Or at least the last FIFA game developed and published by EA Sports. The series launched in 1993. It quickly became one of the most popular and best-selling video game franchises, so it's hard to believe that EA and FIFA would give up on such a money-making machine. However, there were some grave financial issues between those two. Rumor has it that Fédération Internationale de Football Association demented EA to pay for their license twice as much as they did for the previous agreement.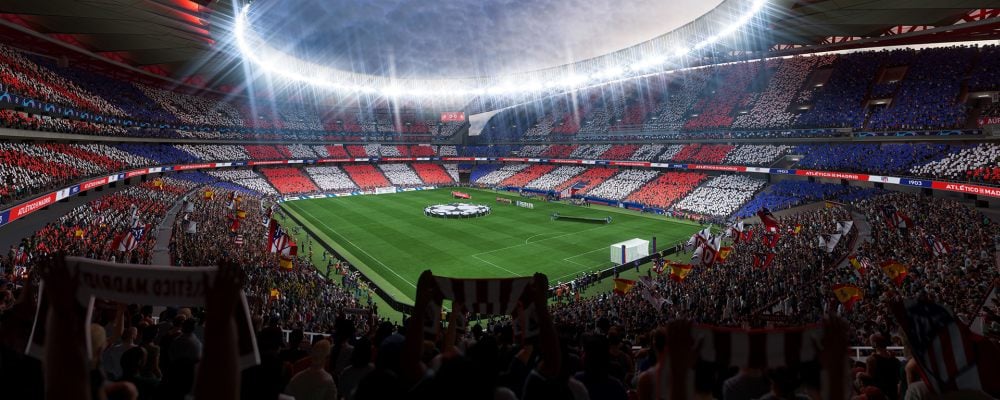 Furthermore, according to some sources, FIFA not only wanted to double its share but also wanted a percentage of all the in-game microtransactions. This would have been a serious blow to EA, and it's not hard to understand why the publisher was so reluctant to sign another deal. Nonetheless, the FIFA series will be history soon, and Electronic Arts has already announced its successor. The new EA Sports football game will be called EA Sports FC.
Some hoped that since this would be the final installment in the series, FIFA 23 would be free. Unfortunately, unlike Konami's eFootball 23, the last FIFA has no free-to-play version.
World Cup mode and more
The FIFA series is famous for its game modes. FIFA 23 offers even more than most of its predecessors. Of course, it features all the beloved modes, including FIFA Ultimate Team (FUT), Career, VOLTA Football. It's is also an official game of two upcoming world cups. Therefore, the FIFA 23 World Cup Mode is going to be something special as it will let us participate in both the 2022 FIFA World Cup in Qatar and the 2023 FIFA Women's World Cup in Australia and New Zealand.
Assassin's Creed Mirage and new AC series games
It's also worth mentioning that FIFA 23 will cover over 30 leagues, including Premier League (England), La Liga (Spain), Serie A (Italy), Bundesliga (Germany), and Ligue 1 (France). Moreover, there are also new leagues. For instance, D1 Arkema (France) and Women's Super League (England) show up in the series for the first time. As a result, FIFA 23 will go down in history as the only installment in the franchise to feature women's leagues.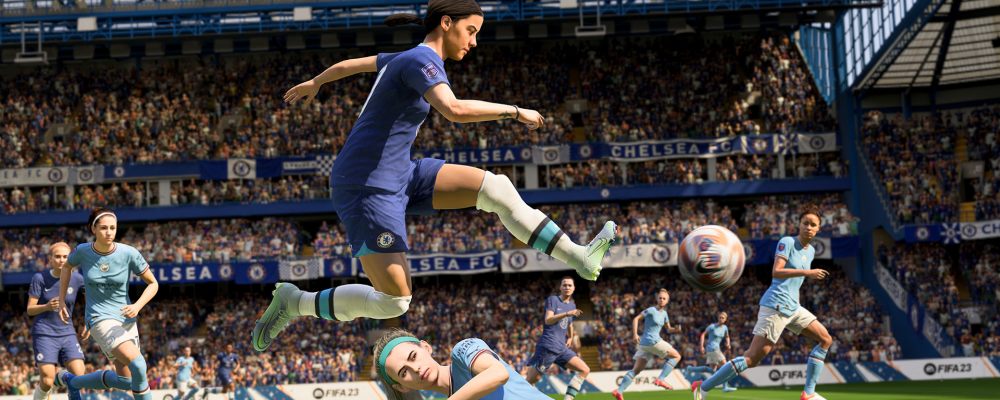 We can also expect some gameplay improvements as EA Sports proudly advertises the HyperMotion2 technology, which should elevate FIFA 23 realism to a new level.
FIFA 23 ratings
Players' ratings are always one of the hottest topics before the release of every sports game. Here's the list of 10 top-rated footballers in FIFA 23:
Lionel Messi (PSG) – 91
Robert Lewandowski (FC Barcelona) – 91
Kylian Mbappé (PSG) – 91
Karim Benzema (Real Madrid) – 91
Kevin De Bruyne (Manchester City) – 91
Cristiano Ronaldo Manchester United – 90
Mohamed Salah (Liverpool FC) – 90
Manuel Neuer (Bayern Munich) – 90
Virgil van Dijk Liverpool FC – 90
Thibaut Courtois (Real Madrid) – 90