It's an excellent time to talk about one of the most popular titles of recent months: Sea of Thieves! Let's discuss this game, how it evolved and whether it's worth playing or not. Gather your crew, set sails and see where the winds will take you!
What is Sea of Thieves?
SoT is a title that is all about pirates! Boasting stylized, cartoony graphics, Sea of Thieves is an action-adventure game developed by Rare and published by Microsoft Studios. Huge open world, PvP, and PvE aspects all make it a fantastic game not only for those who love pirate themes.
When did Sea of Thieves come out?
Before the game became one of the flagship Xbox Game Pass titles, this game wasn't an instant bestseller. After its premiere in 2018, it received mixed reviews that usually criticized the lack of content.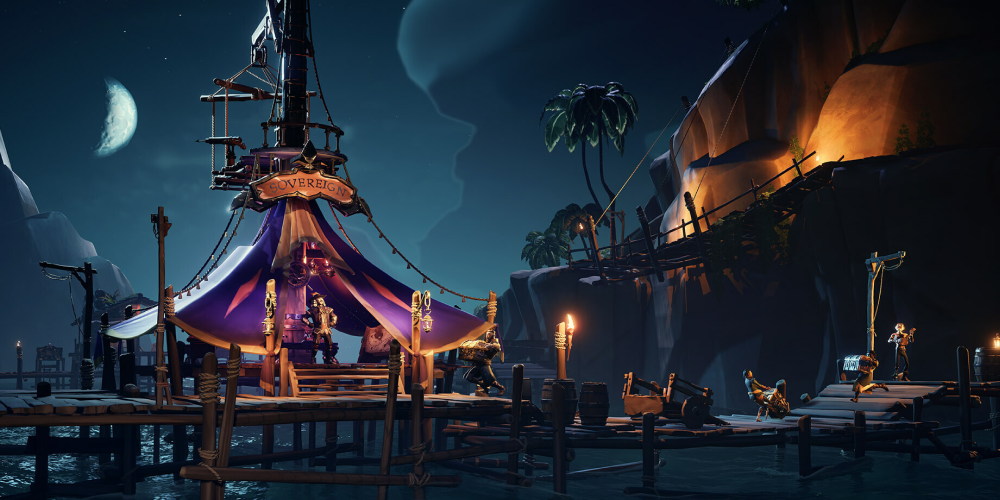 Fortunately, developers at Rare quickly adjusted their approach to the game. Right now, Sea of Thieves is one of the most popular games on Game Pass and Steam. There are plenty of reasons why it deserves praise!
You are a pirate
Sea of Thieves gives you freedom in terms of gameplay. You may do whatever you want: from free exploration to conquering the sea. All of these activities can be done at any moment. It can both be a game to relax and stress out during crazy PvP fights.
The world of SoT is a beautiful place with dozens of pristine islands and…enemy ships lurking nearby. You have to be always ready for possible attacks from other players. Will they be your enemies or new friends?
You may build your own crew, buy outfits, and even get awesome pets to assist you on your sea adventures: parrots, dogs, cats, monkeys, or even their fantasy counterparts.
The best multiplayer games to play with friends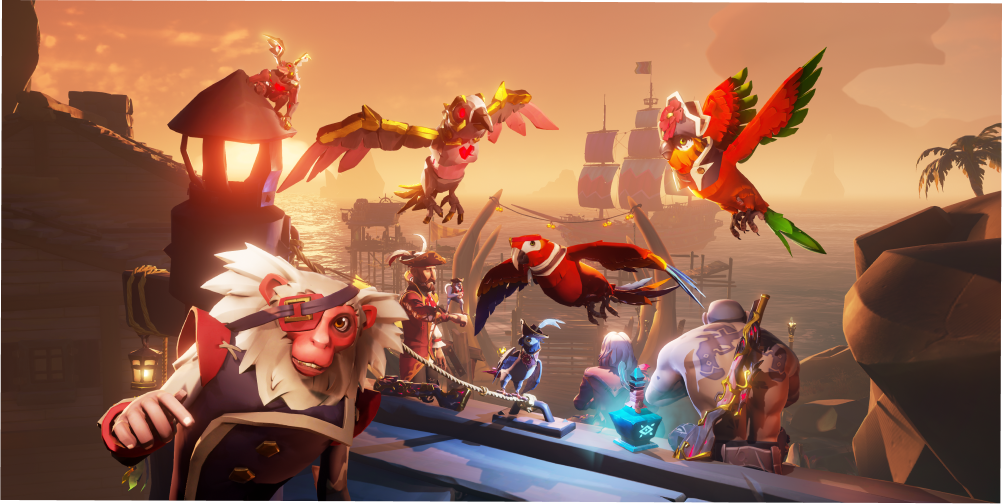 Dangerous waters
Other people won't be your only enemies though. There are hundreds of underwater creatures lurking around, including Sea of Thieves Kraken or Megalodon. These nasty monsters can shred your ship to pieces, so be careful when you've got some treasure on your deck!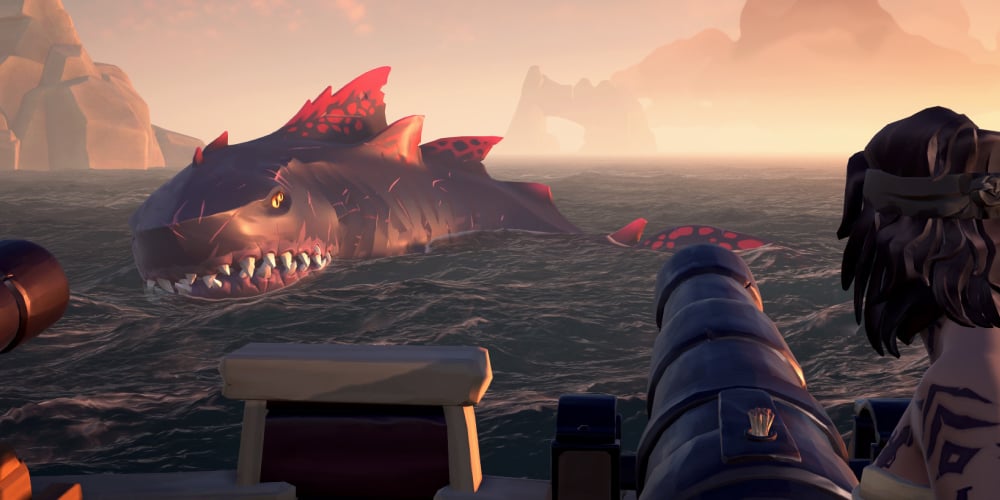 Story-driven campaigns
The story mode is a great way to experience the game's unique gameplay mechanics. In Sea of Thieves story mode, players can sail the seas to complete fun questlines and meet charismatic characters.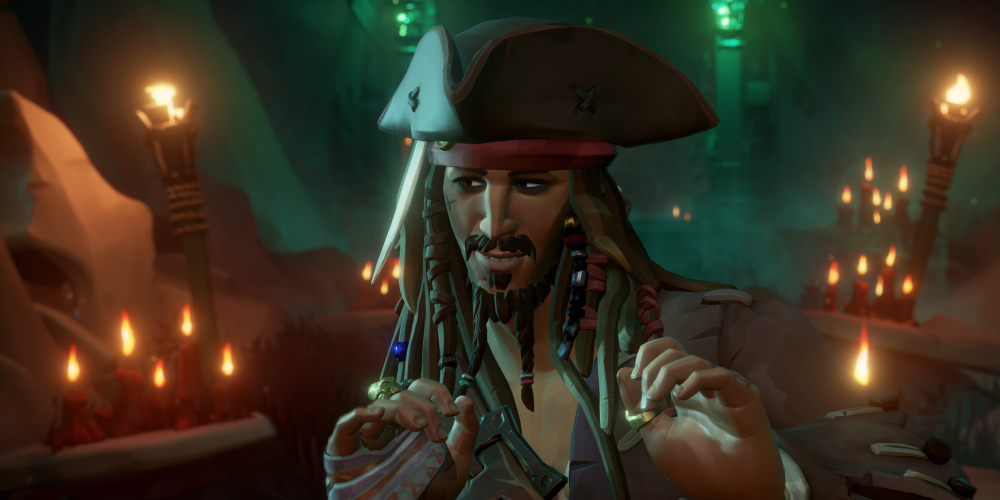 For instance, Sea of Thieves A pirates life is an exciting adventure that mixed two worlds together: Sea of Thieves and Pirates of the Caribbean from Disney. We get to see some familiar faces: Jack Sparrow, Davy Jones, Calypso, Cutler Beckett, and members of Jack's crew.
Games that will change your life
Gather your pirate family
SoT is a game that is best played with other players. Operating your boat is more manageable with your faithful comrades, especially when it is under attack… The social aspect of the game definitely is one of its strongest assets. You can choose out of three ship types:
The Sloop: perfect for 1 or 2 players. It's the easiest ship to use, but also the most fragile one.
The Brigantine: a ship for 2 or 3 players. The Brig features four cannons and two masts, therefore it requires more work and cooperation from the crew.
The Galleon: the biggest ship meant for four players. With eight cannons and three masts, the Galleon will run perfectly only when the team cooperates smoothly. Thanks to its size, it will take more damage.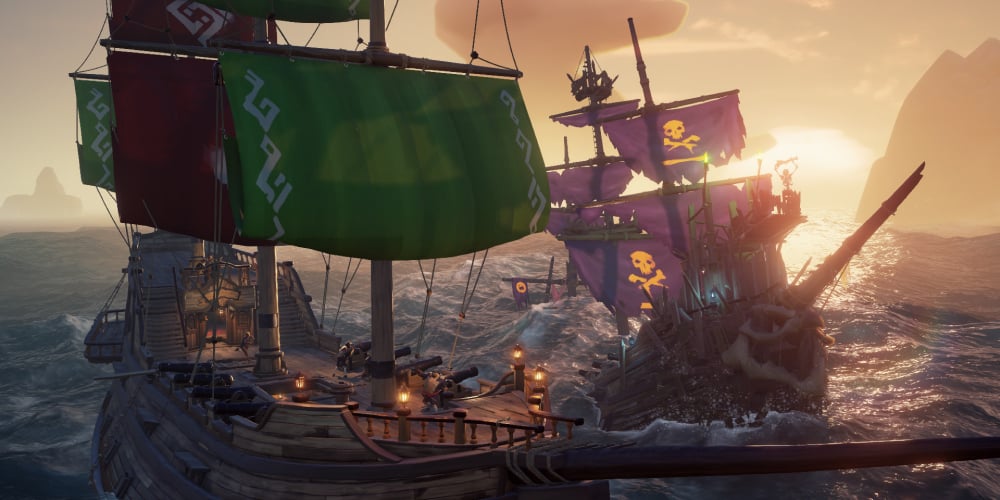 There's some magic to exploring the Sea of Thieves map with your friends: working together makes the dream work! Whether you are all chasing another pirate ship, looking for treasure chests, or simply playing sea shanties and relaxing, Sea of Thieves is a fantastic co-op game with tons of content to do.
How to play Sea of Thieves?
The amount of said content can be pretty overwhelming at the beginning, but the game lets you do whatever you want from day one. The good news is that even though there's leveling, it doesn't give you any advantage over other players. Everyone is equally powerful, so you don't have to worry about falling behind even months after not playing the game. Levels give you, however, access to new cosmetic items.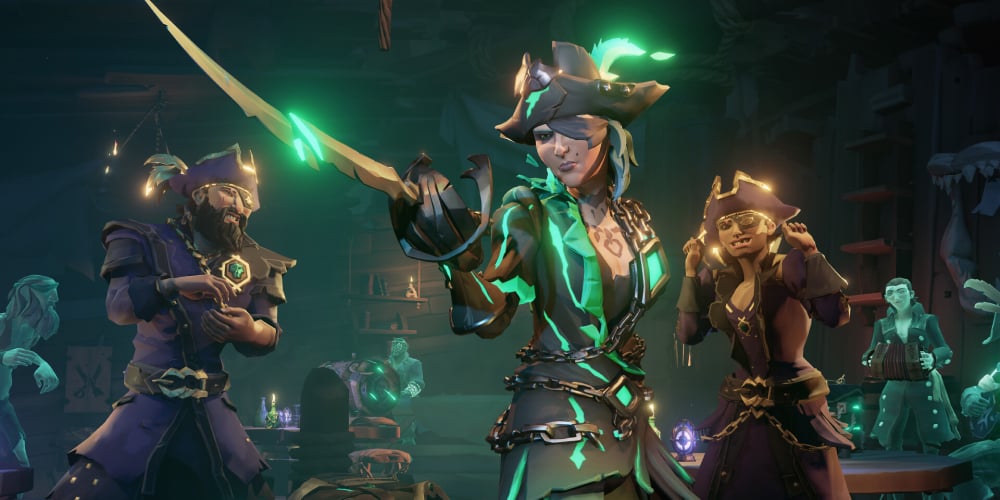 To start growing your pirate legend, you'll have to do various tasks and quests from trading companies. With eight companies in total, you can imagine there's plenty to do! There are also many random encounters such as boss fights that will appear out of nowhere during your journeys, as well as hostile players.
Is Sea of Thieves cross-platform?
As for now, the game is cross-platform between PC and Xbox. Therefore, both console and PC players can team up and explore the sea together.