ARPG is a genre that combines the best of both worlds: exciting gameplay and gripping stories. We've gathered a list of our beloved isometric games that embody both of these features.
Path of Exile
Excellent narrative, exceptional world-building, and challenging combat make Path of Exile an amazing isometric ARPG. For new players, the first steps in the game might be quite overwhelming, but once you get a grip on the game, PoE will be an extremely satisfying experience. There's lots of freedom in terms of building your character and combining skills, perks, and equipment. You may also participate in brutal PvP encounters and compete with other players.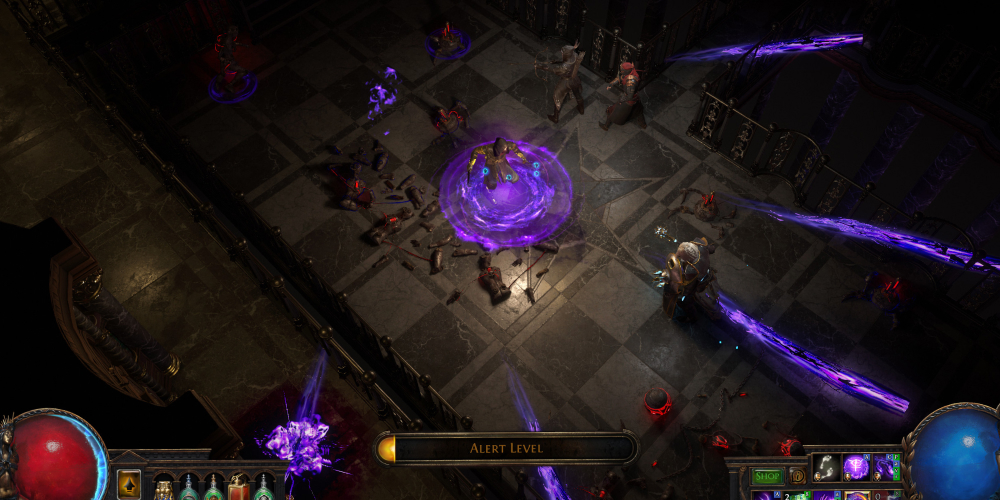 Made by Diablo veterans, the game shares some similarities with Blizzard's hit. Nevertheless, it's a completely different experience that will challenge you in even seemingly easy encounters. The learning curve is, however, satisfying and really does enrich the gameplay. What's definitely worth keeping in mind is that PoE is a free game, and there's absolutely no place for pay-to-win mechanics. Purchasable content is cosmetic only!
Path of Exile release date: October 23, 2013
Lost Ark
This top-down MMORPG, produced by Smilegate and Tripod Studio, could be described as a classic fantasy experience with elements typical of JRPGs. Fans particularly enjoy the fast-paced combat that simply feels good to play. Spectacular animations and fun dungeon designs will certainly keep you entertained. Moreover, the game won't punish you for not being a hardcore player. It can be both a casual and hardcore experience.
The only flaw is that Lost Ark does not have a particularly fascinating storyline, but the world is diverse enough to keep you engaged. If detailed character customization is a must, then Lost Ark will suit you perfectly. From serious, high-fantasy outfits to funny costumes, the game is a paradise for fashionistas.
Lost Ark is here! A short GAMIVO review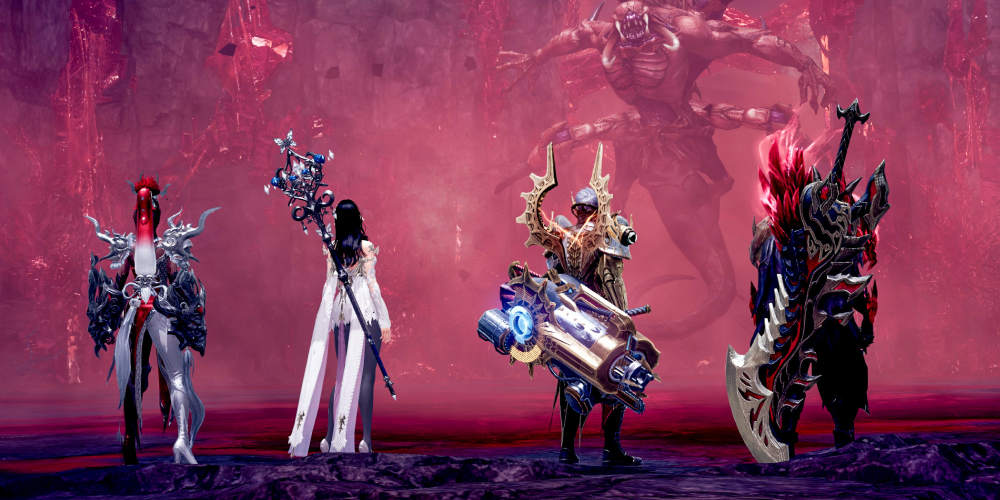 Lost Ark debuted in 2019 in South Korea, becoming quite a popular title. It was eventually released on Western servers by Amazon Games and quickly became insanely popular. So many people wanted to try it that the Lost Ark game servers barely coped with the huge traffic.
Lost Ark release date: February 11, 2022
Divinity Original Sin 2
Deemed as one of the most iconic gaming experiences ever made, Divinity Original Sin is something you simply have to play! It features an excellent storyline, memorable characters, and choice-driven narrative. Your decisions shape the story!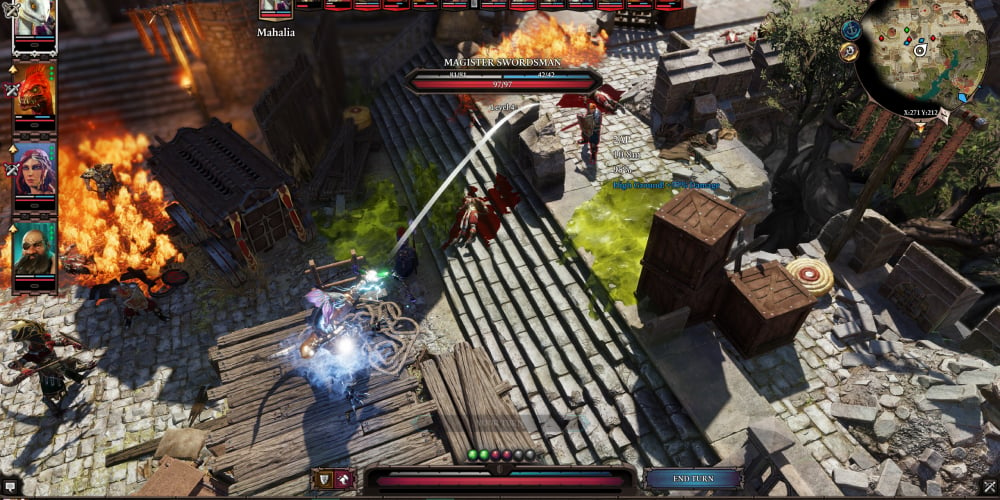 Divinity Original Sin 2 is a time-consuming adventure, but it would be an exaggeration to say it's a flaw. Experiencing the Divinity Original Sin 2 story is an unforgettable experience, after all. The freedom to explore and do anything you want lets you complete the game on your own terms. Moreover, you may play alone or with up to 4 players, either online or on split-screen. We strongly believe that Divinity Original Sin is an example of the best isometric ARPG works ever made!
Divinity Original Sin 2 release date: September 12, 2017
Baldur's Gate
This series of critically acclaimed isometric ARPG games has amassed a huge audience since its release in 1998. One of the features players love is the possibility to stop time at any moment. What's more, the game was based on one of the most beloved fantasy campaign settings: Dungeons and Dragons from the Forgotten Realms.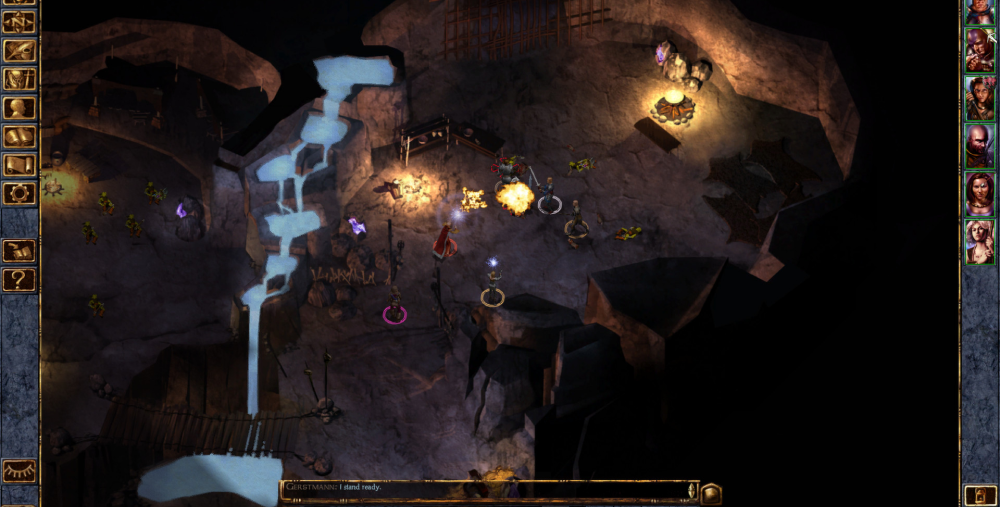 The Baldurs Gate games feature many memorable characters. The D&D formula lets players create unique heroes when it comes to classes and abilities. Thanks to that, Baldur's Gate is a perfect title for every RPG fan.
Speaking of the newest installment in the series, Baldur's Gate III, the character creation tools offer detailed customization tools. Speaking of BG3, this upcoming RPG has already gathered positive feedback from the players, even though the game is still in Early Access.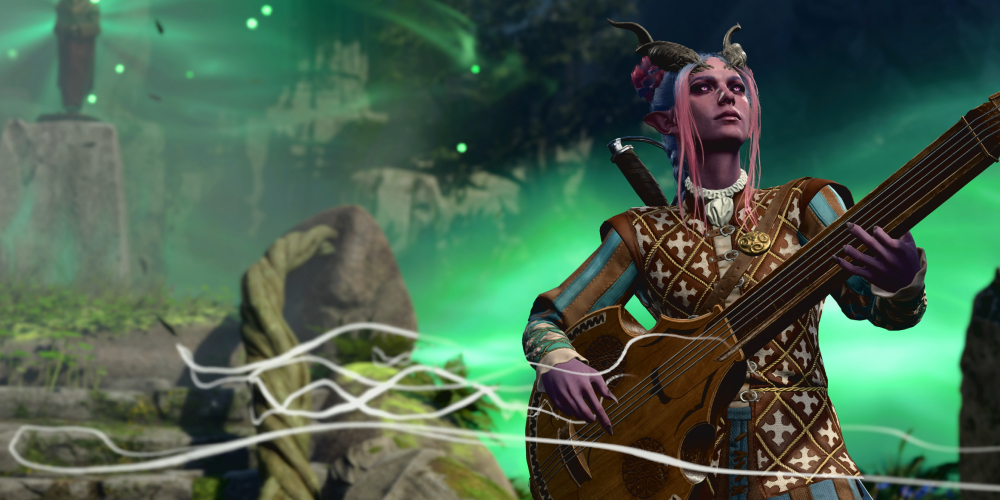 Baldur's Gate release date: December 21, 1998
Diablo
Diablo is undeniably one of the most iconic games in the industry and a classic example of an isometric ARPG. The dark fantasy RGP brought three main installments and a few spin-offs, as well as other media including novels.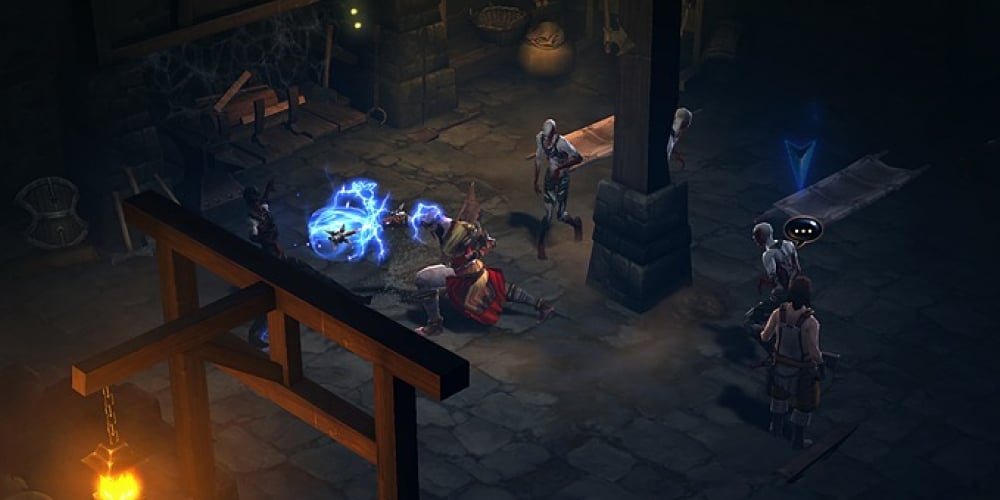 Diablo's popularity is a result of not only exciting gameplay but also a well-written narrative in an original setting. It is, after all, one of Blizzard's flagship titles. That's why we are all eagerly waiting for any news regarding Diablo 4. The fourth installment in the series looks pretty impressive so far, but the controversies around Bizzard left many players skeptical. Nevertheless, Diablo 4 gameplay trailer gives us hope that D4 will be a fantastic game in terms of combat, story, and design.
In the meantime, you may check out Diablo Immortal, a mobile game that can also be played on your PC. It's the newest entry in the franchise that, despite initial concerns, is a pretty entertaining title.
Diablo release date: 31 December, 1996
Titan Quest
Released in 2006 by THQ, Titan Quest is a hack and slash title that revolves around different mythologies and ancient cultures. Despite its age, many fans are still playing the game; it has received a few expansion packs, including 2021's Titan Quest Eternal Embers.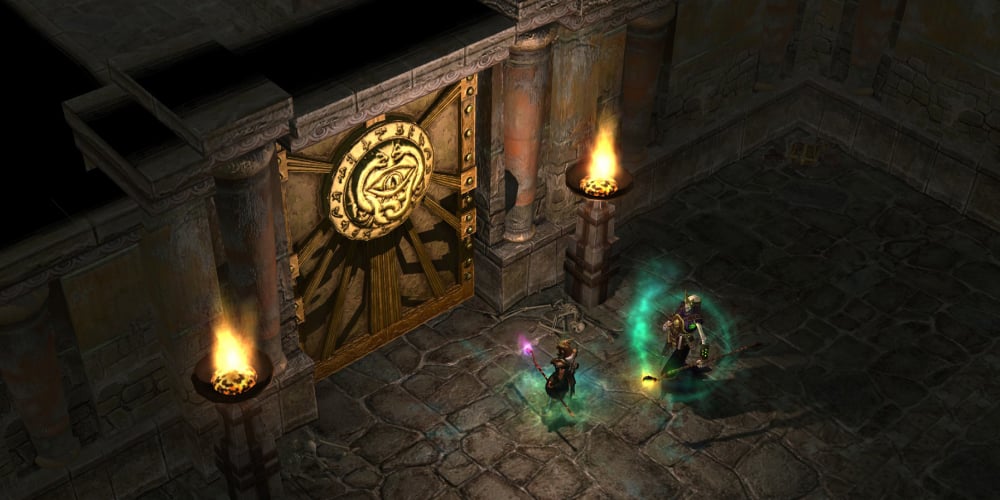 Titan Quest is an ideal game for anyone who is looking for a classic isometric ARPG adventure. If you enjoy games with old-school vibes, polished mechanics, and a gripping plot, you definitely should give TQ a go. You probably should check out the Titan Quest Anniversary Edition: a remastered version of the classic game that will satisfy both veterans and newcomers alike.
Titan Quest release date: June 26, 2006
Pillars of Eternity
Another fantastic isometric RPG, Pillars of Eternity is a game where your choices shape the entire story. Created by Obsidian Entertainment and Paradox Interactive is another exemplar title for every ARPG fan. Similarly to other games from the genre, you may create your own character and develop their skills to your liking.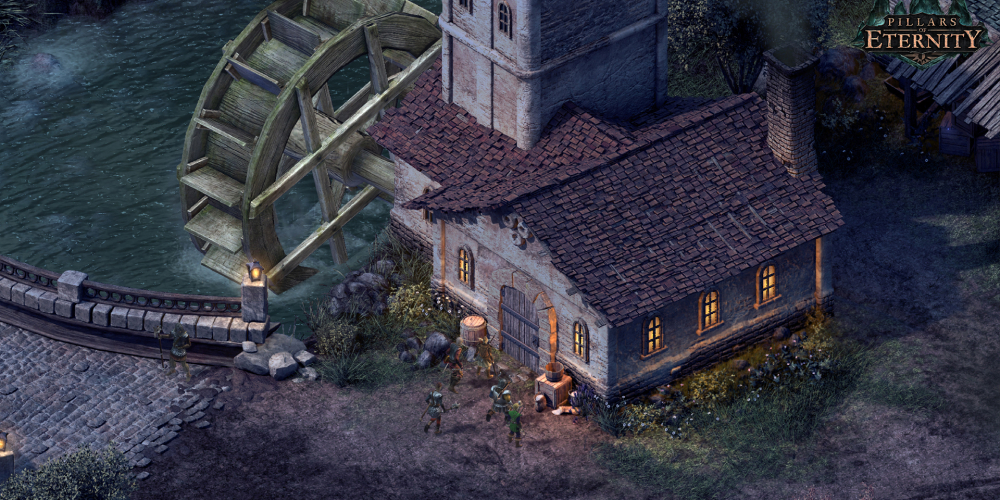 You can choose from typical fantasy roles like druids, monks, paladins, rogues, wizards, ciphers, and more. Even though the fantasy setting might feel overused in this genre, Pillars of Eternity's art style brings an original atmosphere that makes the game stand out among other isometric ARPGs.
Pillars of Eternity release date: March 26, 2015
That would conclude the list of our favorite isometric games. From old-timers such as Diablo to newer works like Lost Ark, there's something for everyone. Despite the fact that these games often share many similarities, each title has its own charm that makes them special. Cheers!