The sequel to the critically acclaimed Mount & Blade: Warband from Taleworlds is here! The game is already amassing hundreds of positive reviews on Steam, so let's take a look at what this action RPG has to offer.
Mount & Blade II: Bannerlord
After some time spent in early access mode, the sequel to the beloved Mount & Blade has finally arrived! Mount & blade II: Bannerlord is an action role-playing game that takes place in the fictional land of Calradia. The player takes on the role of a custom character, who chooses one of the six available factions to join. The game features a sandbox environment, in which the player can participate in many different activities, such as questing, combat, trading, and diplomacy.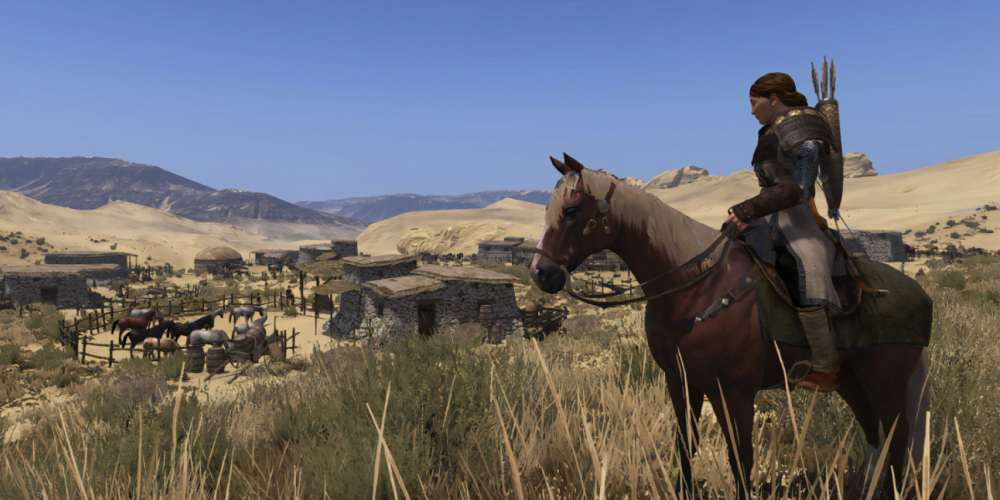 The events in Mount & Blade: Bannerlord happen 200 years before the Mount & Blade: Warband. The great nation of Calradia, whose monarch passed away without leaving an heir. Our main character shows up to save the day and eventually, rules over the rebellious noble courts and brings the country back to its former grandeur as the leader of one of the numerous factions.
Bannerlord gameplay
Mount & Blade is a huge game in which the player can partake in many activities. The core mechanic is to build a party of soldiers and embark on a campaign. It's not only about fighting though: players can try to persuade NPCs via an upgraded dialogue system. This system requires us to actively participate in negotiations, trading or even forming relationships. For instance, our character can marry and have children: in case your hero dies, its child will become your new player character. Speaking of your character, you are free to choose their looks with many appearance options and sliders.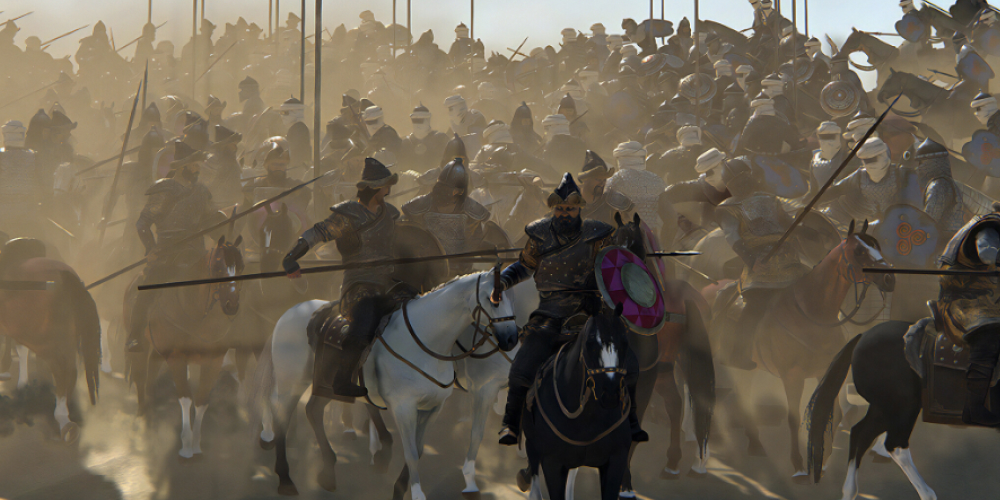 Probably the most important feature, sieges, have been upgraded in Bannerlord as well. This time, a more strategic approach will be required. The system will favor the defenders, so before attacking any settlement you'll have to make proper preparations. Don't forget to watch the game's trailer to see a glimpse of Mount & Blade II: Bannerlord gameplay.
Mount & Blade II: Bannerlord multiplayer features
The game features some multiplayer elements. Players can play together in different PvP modes. You can play some casual games, host your own server or try to climb the ranks in ranked matches.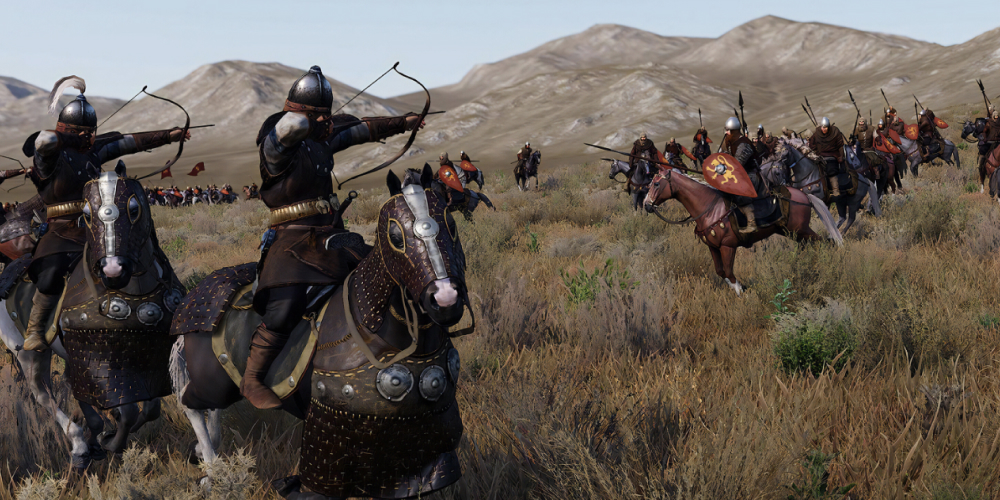 If you enjoy creating your own content, you might be interested in Mount & Blade II: Bannerlord Modding Kit. It allows you to customize your Bannerlord experience to your liking and share your creations in the Steam Workshop.
Mount & Blade II: Bannerlord mods
Mods for Mount and Blade Bannerlord II give you a chance to enhance your gameplay with fan-made features. There are already dozens of fun mods available. For instance, you may use a reshader to customize graphics to your liking. There are also mods allowing you to command your forces using your own voice!
Hey! Have you been looking for this code? EY8MDY
Since the game has only recently quit early access, there will be more and more mods appearing, so make sure to check them out regularly. If you decide to use mods, it's worth downloading a mod manager to keep all your addons in one place.
Mount & Blade II: Bannerlord factions
The game boasts eight playable factions. They all differ in terms of bonuses and military types, so you can pick any faction that fits your preference. Each faction has its own story, goals and motivations as well. The list goes as follows:
Aserai
Battania
Khuzait Khanate
Northern Empire
Southern Empire
Sturgia
Western Empire
Vlandia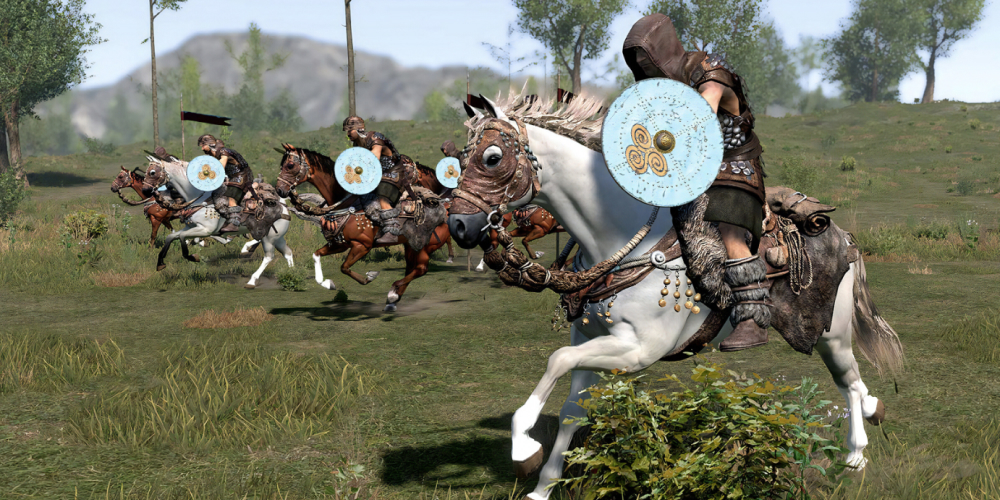 If you are a new player, it would be a good idea to watch some tutorial videos on the existing factions to make your choice easier. Since there's quite a lot to do in the game, you might be quite confused about the features.
Mount and Blade II: Bannerlord release date
The full version of the game became available to play on October 25, 2022. You can play it on your PC, Xbox Series X|S, PlayStation 4, and PlayStation 5 consoles.
August's GAMIVO Game of the Month: Cult of the Lamb
About the Mount & Blade series
Mount & Blade is a single-player and multiplayer medieval action RPG developed by TaleWorlds Entertainment. The game was released for PC, Mac OS X, and Linux in September 2014. Despite the game's age, it's still a popular title thanks to its diverse gameplay options and polished gameplay. With medieval-eqsue story and realistic mechanics, it's a perfect series for fans of historical games and strategies.