Ubisoft remains one of the most respected names in the gaming industry. Its commitment to delivering high-quality experiences to gamers around the world is shown in its impressive line-up of well-known games. Let's take a look at some of the best Ubisoft games!
Assassin's Creed
Without a doubt, Assassin's Creed is one of the most iconic series in the history of gaming. The franchise celebrates its 15th birthday this year, so it's a good time to talk about this fantastic IP. Assassin's Creed was first released in 2007 and introduced Desmond Miles, a modern-day man who relives the memories of his distant ancestor, Altair, through a device called the Animus.
The game focuses on a conflict between Assassins and Templars. Both groups fight over mysterious artifacts to grow in power and face ancient threats that might wipe out humanity.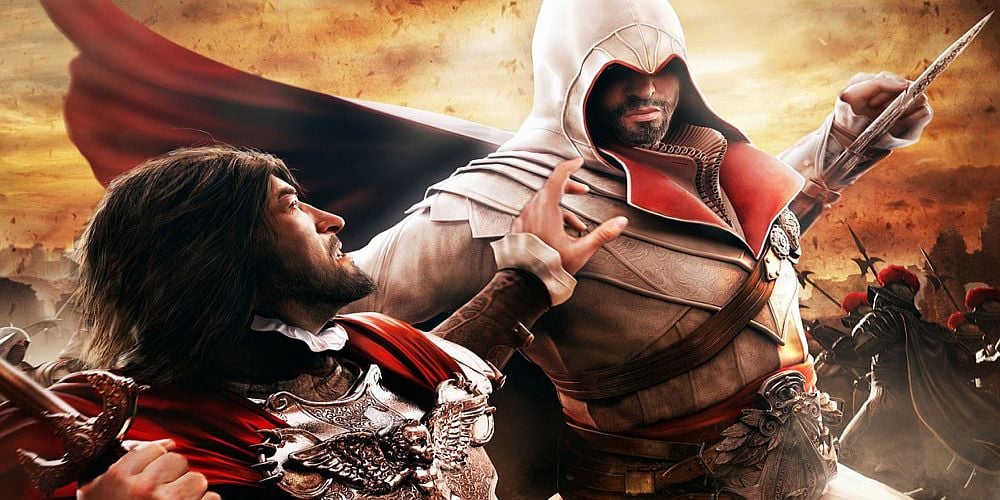 The AC series is famous for signature gameplay. Iconic chases using parkour skills, quiet assassinations, and using stealth are core mechanics that can be found in each installment. Fans love Assassins Creed games not only for their gameplay but also for re-interpreting historical themes and events.
Huge reconstructed cities, detailed locations, and famous historical figures are signature elements of every AC game. For instance, AC Valhalla recreates the world of Vikings, the Assassin's Creed Black Flag shows the pirates in their prime time, or the Assassin's Creed Unity shows the re-imagined French Revolution. Whilst the events themselves are of course heavily altered, locations, looks of the NPCs, and other elements are often incredibly accurate.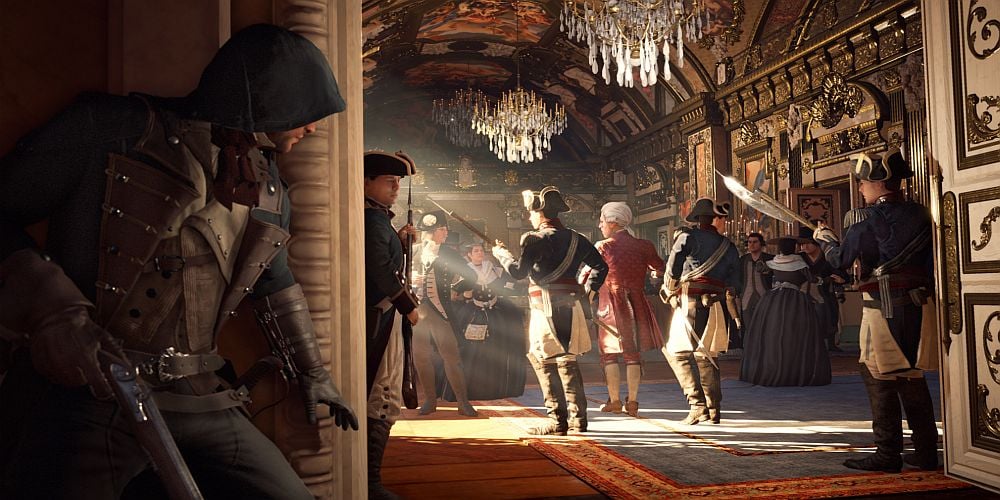 Far Cry
Far Cry is a series of FPS games published by Ubisoft. Each installment revolves around a different story and does not share any narrative elements. However, the Far Cry games have a common theme, namely, the player has to overthrow a dictator or a despot who controls the given area. Fans often praise the well-implemented open-world gameplay and interesting, memorable antagonists.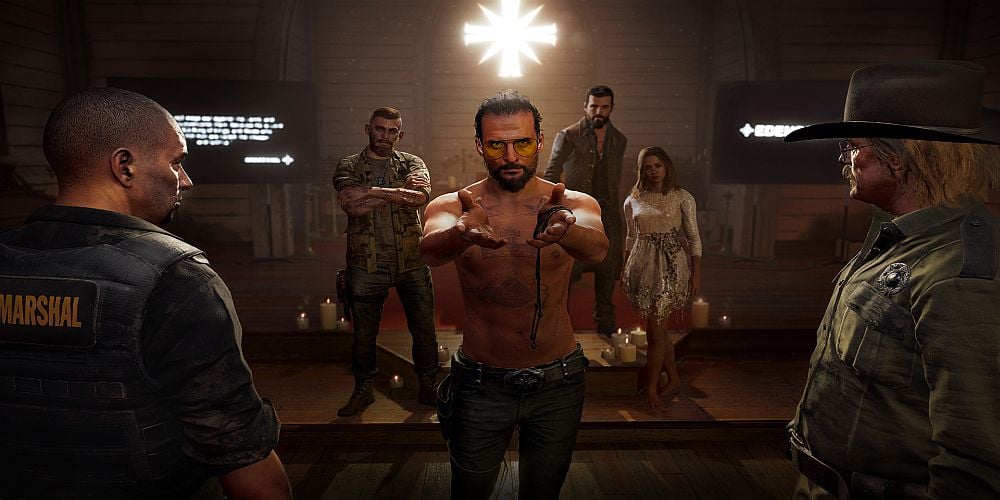 Far Cry from 2004, tells the story of Jack Carver, who has to stop the mad scientists from experimenting on the local wildlife of a mysterious archipelago in Micronesia. Far Cry 2 takes us to East African State, where the player must take down "the Jackal," a smuggler who fuels a local civil war. The newest installment, Far Cry 6, follows the stories of Dani Rojas and El Presidente Antón Castillo, modeled and voiced by Giancarlo Esposito.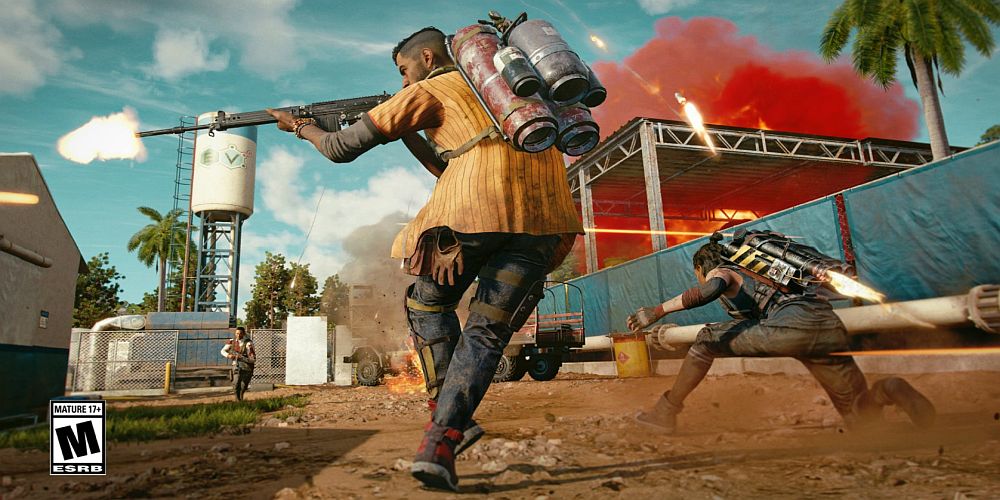 Far Cry also tackles more unusual themes. For instance, Far Cry Primal is a spinoff of Far Cry 4 that takes place in prehistoric times. Players have a chance to become the leader of a tribe and tame extinct species of great mammals. Far Cry 3 Blood Dragon, on the other hand, brings back a retro-futuristic vibe in a parody of 80's action movies.
Watch Dogs
This action-adventure IP published by Ubisoft is an original game with an exciting core mechanic: hacking. The player uses the omnipresent technology to their own advantage. Since the entire city runs on a central operating system (ctOS), the player can hack pretty much everything. The first installment of the Watch Dogs series follows Aiden Pearce, who wants to avenge his niece's death.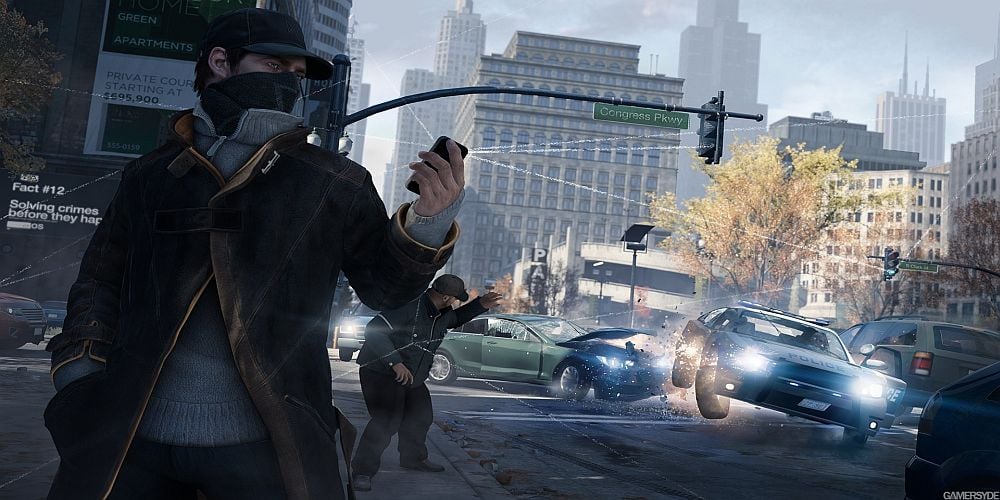 Watch Dogs 2 boasts a new protagonist, Marcus Holloway. With his hacker companions, he aims to expose the Blume company and reveal the truth standing behind the technology that rules the fictionalized San Francisco.
Watch Dogs: Legion takes us to a dystopian London in the future. The game introduces a system in which players can choose multiple playable characters and recruit any NPC in the city. Each NPC has its own system of skills and characteristics, and what's more: they can be permanently killed off. The game can be completed in many different ways, all depending on the player's choices and playstyle.
Tom Clancy's Games
Based on the books written by American author Tom Clancy, games set in this universe are among the most popular Ubisoft games. This franchise is huge, with over 40 games with different stories and different characters. Some of the most popular games from this series are Rainbow Six Siege, Rainbow Six Extraction, and Tom Clancy's Splinter Cell Chaos Theory. These games share common futuristic and military themes and exciting gameplay that keeps attracting new fans to this series.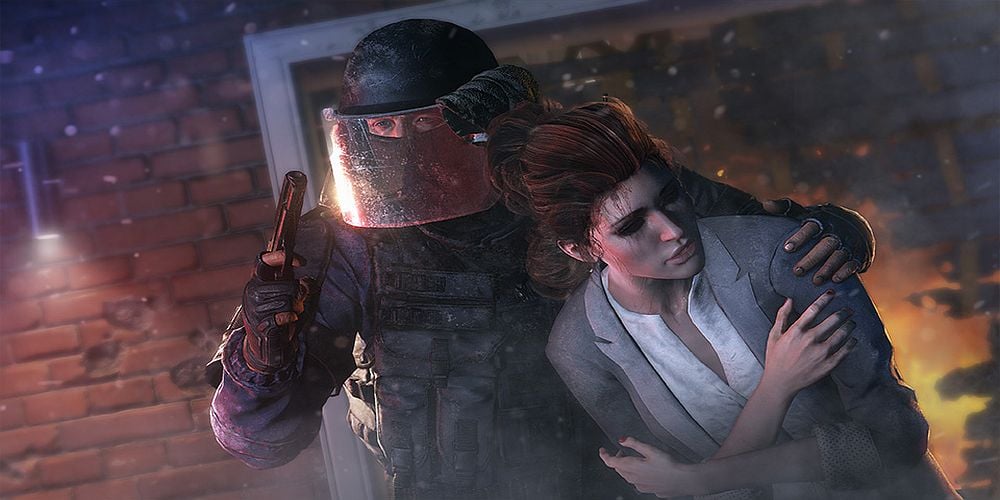 Let's aim at Rainbow Six Extraction. What do we know about the game?
Upcoming Ubisoft games
Ubisoft is a huge studio that is constantly working on developing and publishing new titles. We've picked a few games that sparked our interest!
Assassin's Creed Infinity
We don't know much about this upcoming title. What we do know, however, is that Assassin's Creed Infinity is going to be a service game with multiple titles. It's going to cover different periods, settings, and heroes. As the developers promise, AC Infinity is going to be a huge game that will also include elements we know from the past games. We don't know the AC Infinity release date, but the idea of different games under one title sounds exciting!
Avatar: Frontiers of Pandora
Set in the iconic world of James Cameron's Avatar, Frontiers of Pandora is a first-person action-adventure game developed for next-gen consoles and PCs. It's going to be a huge, living open-world adventure with a brand new story focused on exploration. Unfortunately, we don't know when the game will be released.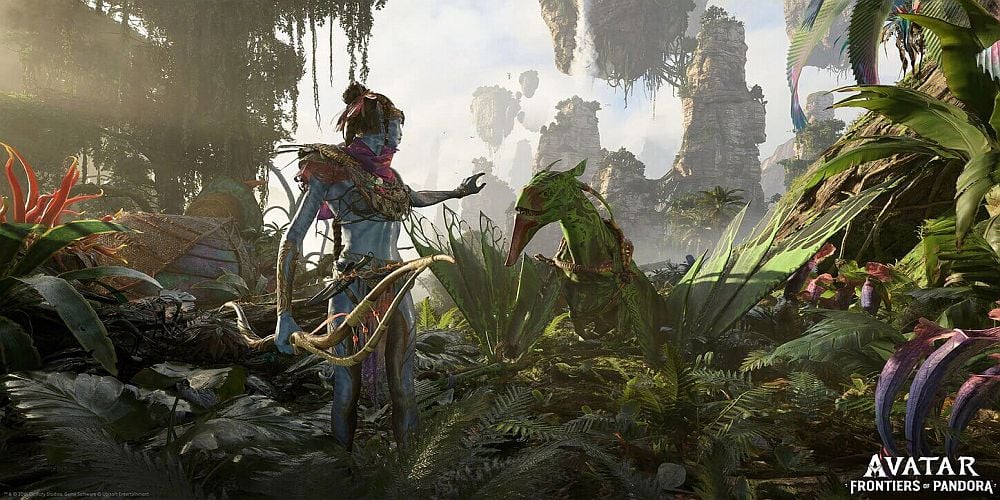 Tom Clancy's Ghost Recon Frontline
This upcoming tactical shooter battle royale will hop on consoles: PS4, PS5, and Xbox machines, as well as PCs. It's going to be a free-to-play game set in Tom Clancy's world.
Prince of Persia: The Sands of Time Remake
The Prince of Persia is a classic title that was first released by Broderbund. Ubisoft entered the franchise in 2003 with Prince of Persia: The Sands of Time. This iconic, critically acclaimed game is about to receive its remake!