Fans of tactical shooters should sharpen their knives and oil the barrels of their assault rifles because Tom Clancy's Rainbow Six Extraction is right around the corner. Let's summarize everything you should know about the upcoming installment of the renowned franchise. 
Rainbow Six Extraction is the new installment in the very long-running series. The first Rainbow Six was developed by Red Storm Entertainment, a studio co-founded by bestselling author Tom Clancy, and released in 1998. It became a big hit, just like Clancy's novel the game was based on. The first sequel hit the shelves in 1999. A year later, Ubisoft acquired Red Storm, thus making the series one of the most important franchises in its portfolio.
Rainbow Six Extraction release date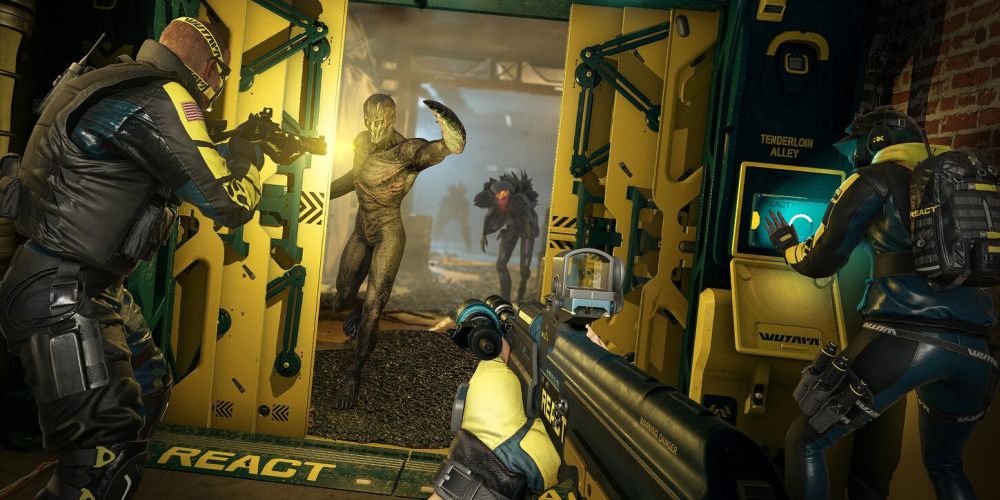 In 2015 Ubisoft released Rainbow Six Siege, a series reboot focused on multiplayer. Extraction is its spin-off, allowing players to use tactic teams to fight aliens called the Archaeans. Interestingly, Ubisoft announced the game during E3 2019 as Tom Clancy's Rainbow Six Quarantine. The title was changed to Extraction due to the real-life pandemic that broke out in 2020.
Moreover, due to the development challenges posed by COVID-19, the premiere of the game was delayed several times. Fortunately, all signs point that the waiting time is over. Rainbow Six Extraction release date is set to January 20, 2022. It will be available on almost every modern platform, including:
PC
PS4
PS5
Xbox One
Xbox Series S|X
Cloud gaming services: Google Stadia and Amazon Luna.
Importantly, you can pre-order Rainbow Six Extraction on GAMIVO now to start playing as soon as the game becomes available. 
What's the game about?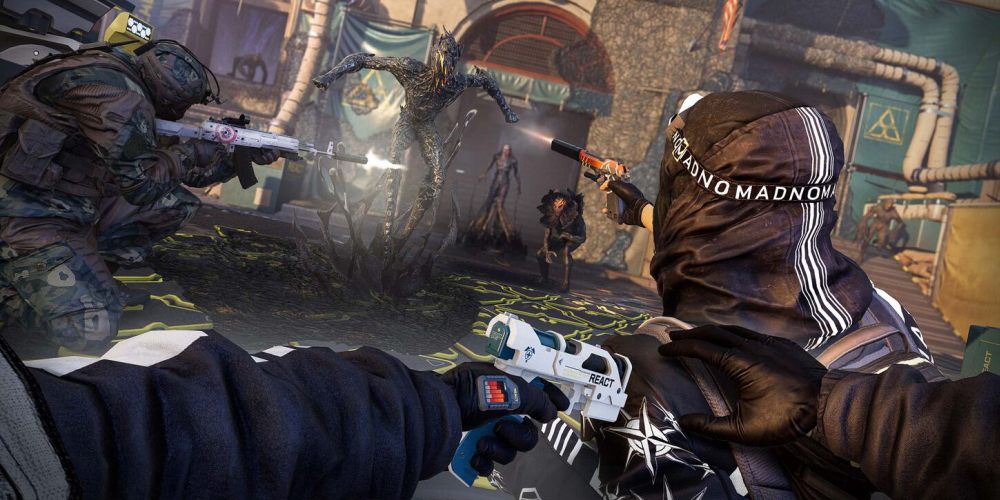 Rainbow Six Siege's Operation Chimera expansion was an instant hit. No wonder Ubisoft decided to continue this story arc and develop the Outbreak event into a stand-alone game. Consequently, Rainbow Six Extraction takes us to an alternative world where humankind faces chimera, an alien parasite spawning monsters called Archaeans. Those monstrosities come in all shapes and sizes, so on the field, you'll fight dozens of different Archean types. Moreover, each type has various mutations with unique abilities.
You'll be a part of a REACT unit formed by the Rainbow Six organization, trained and equipped to face this deadly extraterrestrial threat.
Operators return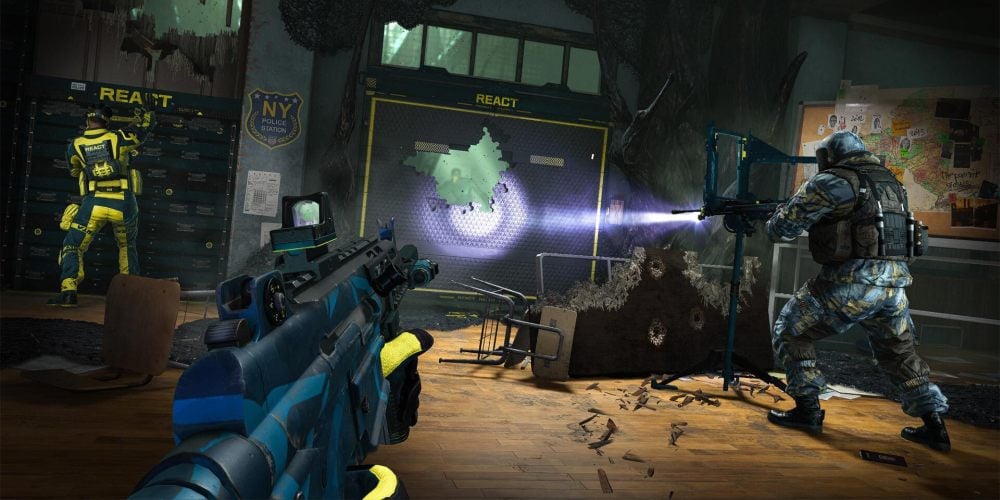 Among Rainbow Six Extraction operators, you'll find some of the old friends from Siege. REACT (Rainbow Exogenous Analysis & Containment Team) consists of 18 highly specialized soldiers with unique abilities and weapons:
Tachanka,
Fuze,
Capitão,
Rook,
Jäger,
IQ,
Gridlock,
Nomad,
Smoke,
Ela,
Sledge,
Alibi,
Lion,
Vigil,
Hibana,
Finka,
Pulse,
Doc.
Similarly to other Rainbow Six games, Extraction emphasizes stealth and planning every action because a frontal attack is virtually a suicide. Therefore it's essential to choose your operator wisely and take advantage of all their skills.
Is there a single-player mode?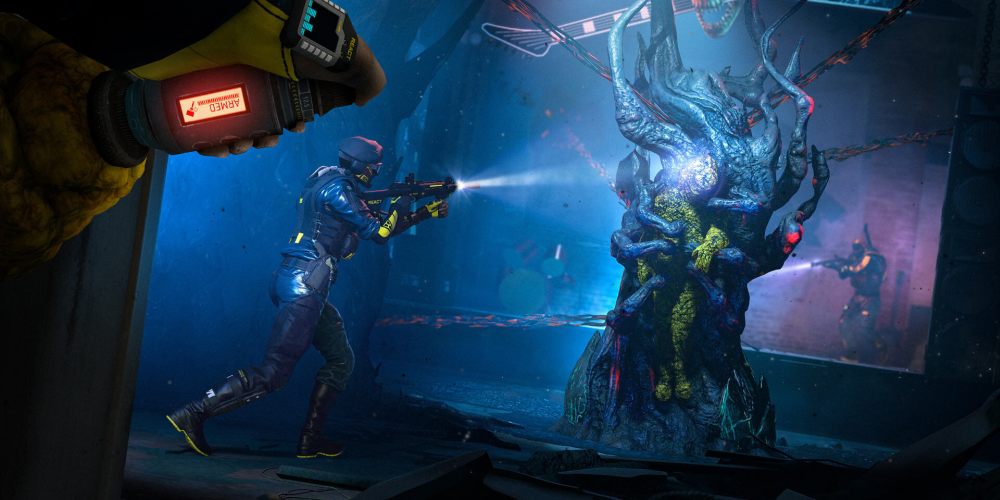 Rainbow Six Extraction is a three-player cooperative shooter, so – like its predecessor – it is focused on multiplayer. It doesn't mean that you can't enjoy it solo. It's possible to play Extraction offline or online in an empty lobby. However, the game won't have a single-player campaign. As a result, picking another title seems like a safer choice for gamers seeking a solo experience. For instance, Ready or Not and Arma 3 are tactical shooters praised for their single-player content.
Rainbow Six Extraction Crossplay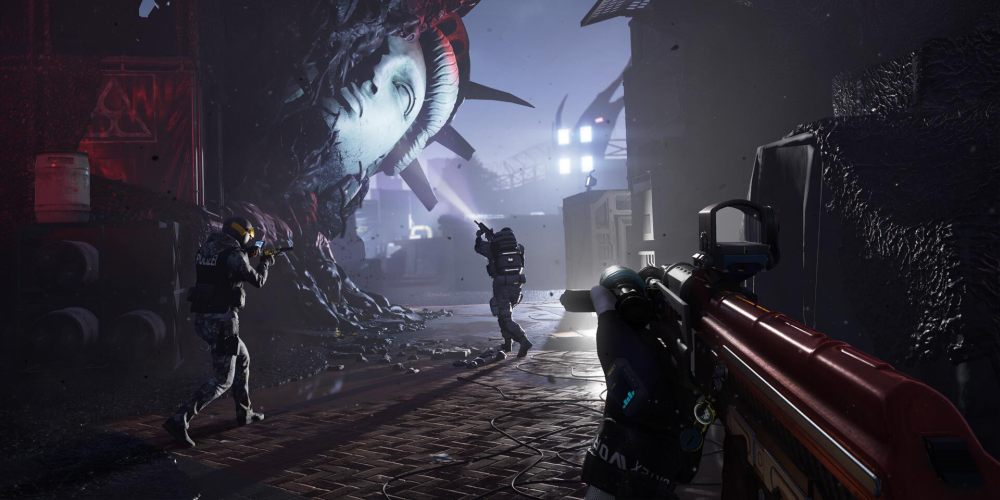 The game does not only allow you to play on multiple platforms but also supports crossplay. It means that players who use different consoles and PCs can play together. It's a great way to build a vast fan base and significantly reduce the time needed to start a multiplayer game.
Furthermore, Extraction offers an interesting feature called Buddy Pass. It allows every player who has the game to invite two friends who don't own a copy of Rainbow Six Extraction. They can enjoy fighting the Archaeans together for 14 days for free. Two weeks should be enough to decide if one likes the game and wants to buy a copy.
If you're still not convinced if the new entry in the tactical shooter saga is for you, watch the Rainbow Six Extraction trailer.