With spookfest just around the corner, we've prepared a list of the most exciting and eerie Halloween events in online games you want to experience in between trick-or-treating. Unleash your spooky self and see what awaits in you in October this year!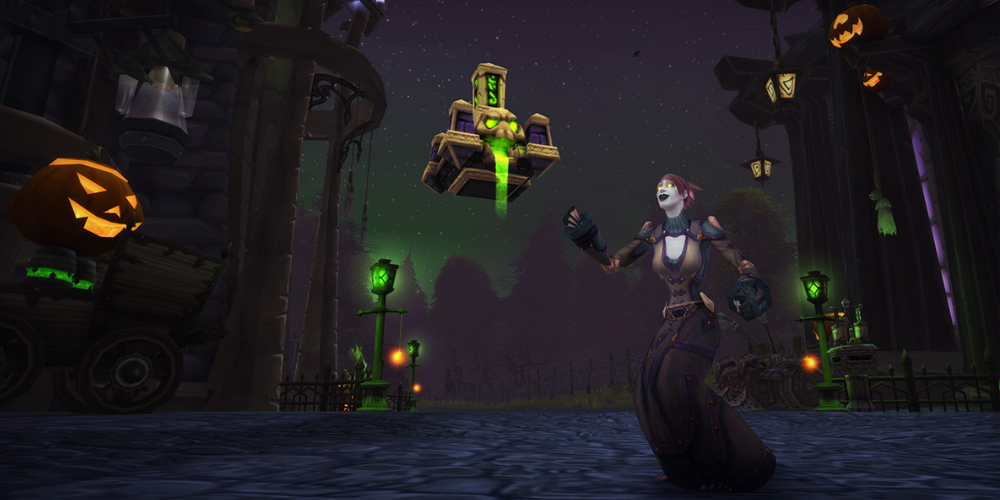 Hallow's End is an iconic event for every WoW fan. After all, it's another chance to acquire the elusive mount of the Headless Horseman- the main villain of the event. The very same boss will also attack certain areas on Azeroth and allow players to farm the event-specific currency with some fun items on top of that.
We still have to wait for details regarding this year's event. What might we expect? Probably new cosmetics, toys, or maybe even a questline! It would be great to see a crossover with WoW's newest expansion: Shadowlands, as the main story revolves around the afterlife and truly Gothic themes.
Classic and TBC players can also feel the Halloween spirit and participate in a slightly modified variant of the event as well.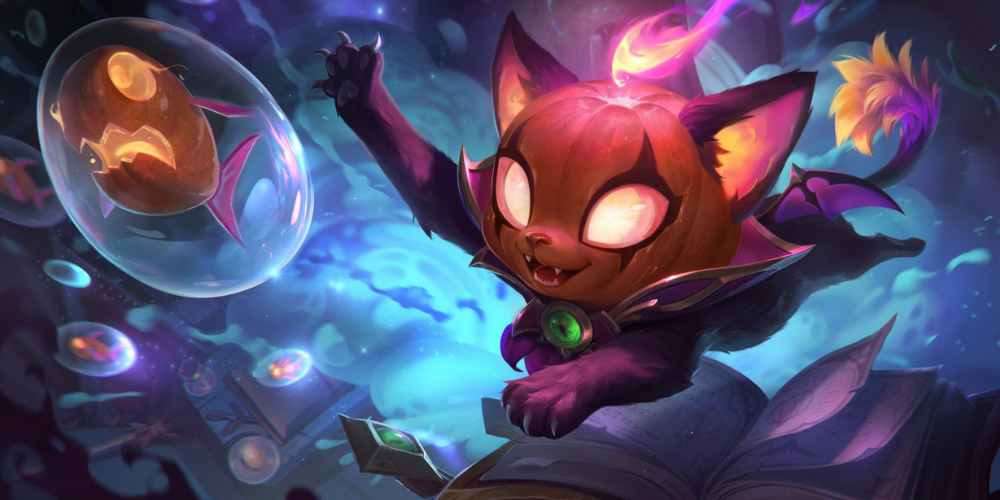 Halloween is a perfect opportunity to release new skins. The Harrowing, League of Legends' spooky event will surely grant you some! This year was an exciting one for those who love darker themes: Riot shook up the game's lore by introducing a few-week long Ruination event, alongside with two new champions: the ruined king Viego and a goth Yordle Vex.
Unfortunately, Riot still hasn't shared any details nor the release date of the annual Halloween event. We might expect a comeback of the well-known game mode: Teemoing, featuring the most hated beloved champion: Teemo who reveals his true demonic form. Nami, Poppy, Fiora, and Yuumi will receive skins from the Bewitching skin line. So if you main any of these champions make sure you've got enough Riot Points to purchase them from the in-game store!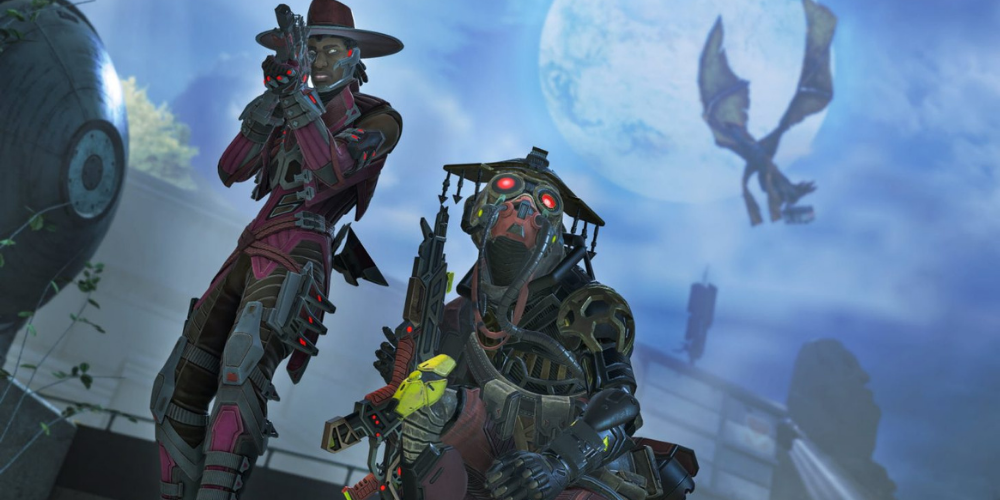 Respawn Entertainment has prepared plenty of neat features in their limited-time event: Monsters Within. Players will get a chance to visit a brand-new map Encore, inspired by the recently released legend, Seer. For those waiting for new game modes, developers will l resurrect bring back Shadow Royale. This mode is an interesting twist on the classic battle royale, where the defeated players come back as their shadowy selves to help their teammates.
Any Halloween event wouldn't be the same without cosmetic items. Apex boasts dozens of sinister skins for legends such as Bloodhound, Revenant, Caustic, and Seer. Players will also be able to adorn their profiles with banners, charms, emotes, and pick-up weapon skins.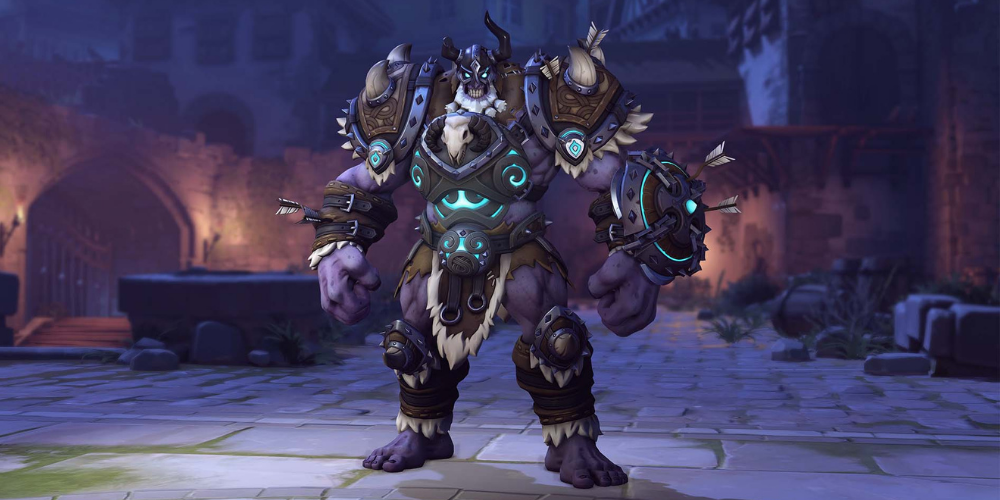 With little news on the upcoming sequel, you might satisfy your Overwatch needs by playing the annual Halloween Terror event. Once again we'll have to defeat the titular villain and his adherents in a PvE mode called Junkerstein's Revenge. Team up with your friends, battle hordes of robots in chaotic encounters and hope you'll drop interesting loot boxes afterwards.
Blizzard has prepared some fresh legendary skins for champions such as Brigitte, Echo, Reinhardt, Lucio, and Bastion. As usual, weekly challenges are going to reward the players with new icons, sprays, and skins, so make sure to complete the questlines in time. If you haven't played Overwatch yet, it's a good time to give it a try. Events often bring back inactive players and crowd the servers, ensuring shorter queues.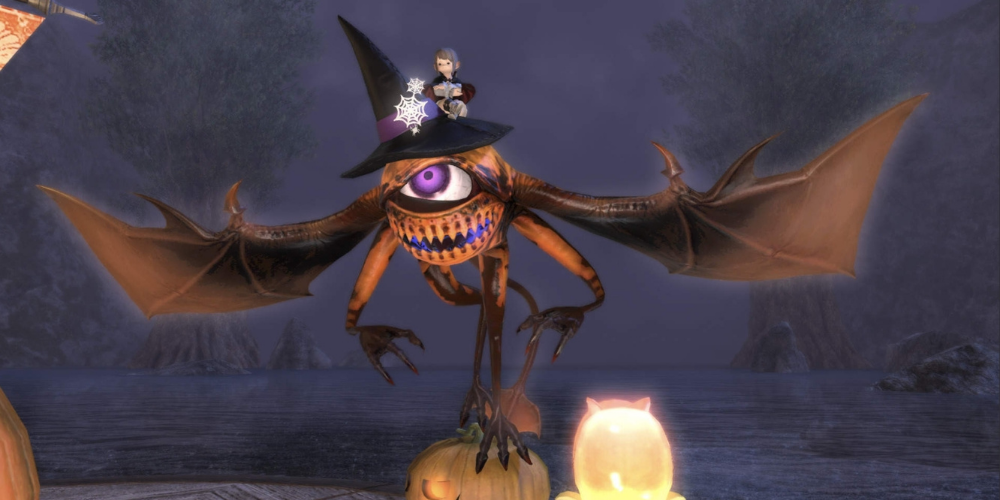 FF XIV has amassed quite an audience in the past few months. Like any MMORPG, Square Enix's hit boasts seasonal events as well. While developers haven't shared much, players hope for the return of the missed All Saints Wake. It's a perfect occasion for those for whom October celebrations are not enough, as this event (hopefully) kicks off almost a month later, namely on November 30th.
What we might expect are, of course, elaborate outfits, adored by the game's community and perhaps a handful of pets and mounts. Anyhow, fans of FFXIV have a lot of things to wait for. On November 23th Endwalker, the brand new expansion is going to hit the shelves.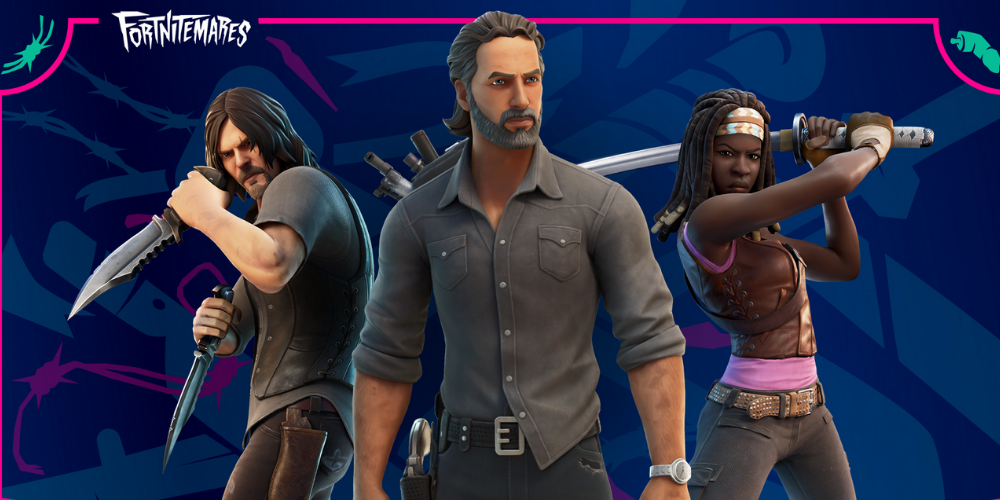 This list wouldn't be complete without Fortnite. This insanely popular game mastered out-of-this-world events, such as concerts with real-life celebrities and well, Halloween is a big deal in pop culture. Fortnitemares introduce spookified maps and dozens of items to satisfy your inner cosmetics-hoarder needs.
Known for its numerous cross-over surprises, this time Fortnite has revealed a new addition to the family: Rick Grimes, a hero from the Walking Dead series to bring some undead vibe to the game. Should you want to stand out from the crowd, make sure to boost your account with v-bucks!
Since man cannot live by bread games alone, Epic Games is going to launch a special film festival Shortnitemares, featuring animated shorts at the end of the month.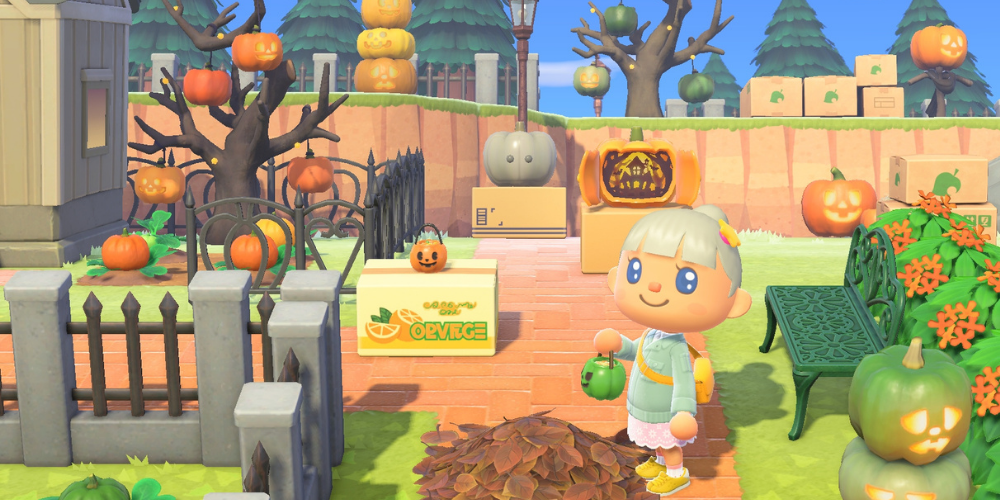 If unleashing wrath on your enemies isn't exactly your thing, but you still want to experience the spookiness, Animal Crossing has something just for you. Nintendo has prepared some cute (hopefully not deadly) accessories for your villagers, as well as a bunch of interior and exterior decorations.
Among quite typical elements such as pumpkins or skulls, players will be able to purchase items inspired by the Mexican Day of the Dead. Remember that a lot of items are obtainable only during specific days, so make sure to follow official guidelines if you don't want to skip anything!
Once you fill in your house storage with all things scary, you can experience a real-time Halloween event on October 31st!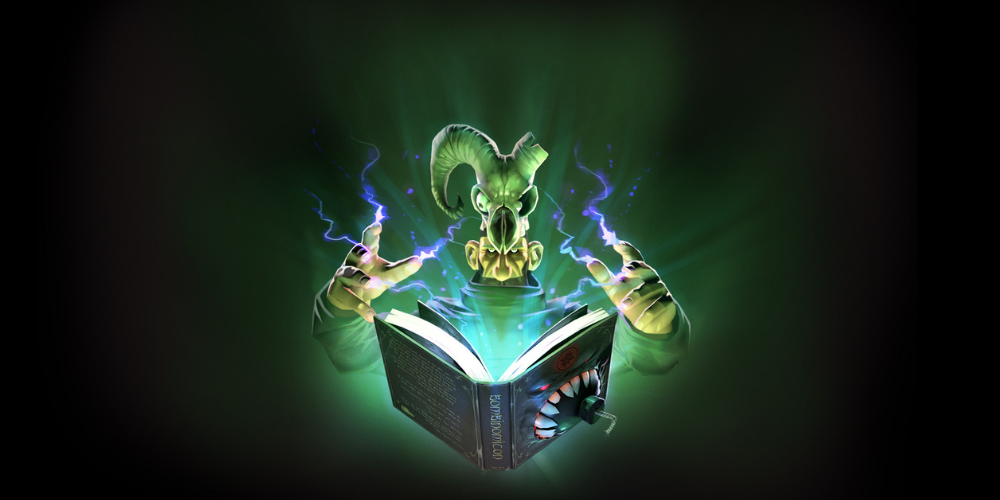 The best hat simulator, Team Fortress 2, invites players every year to play and experience Scream Fortress. As always, you'll be able to grab seasonal cosmetics, taunts, and war paints. All will be accessible in the in-game store, purchasable using your Steam wallet currency. Dressed up like a nightmare, you can hop on both official and fan-made Halloween maps and indulge in the madness!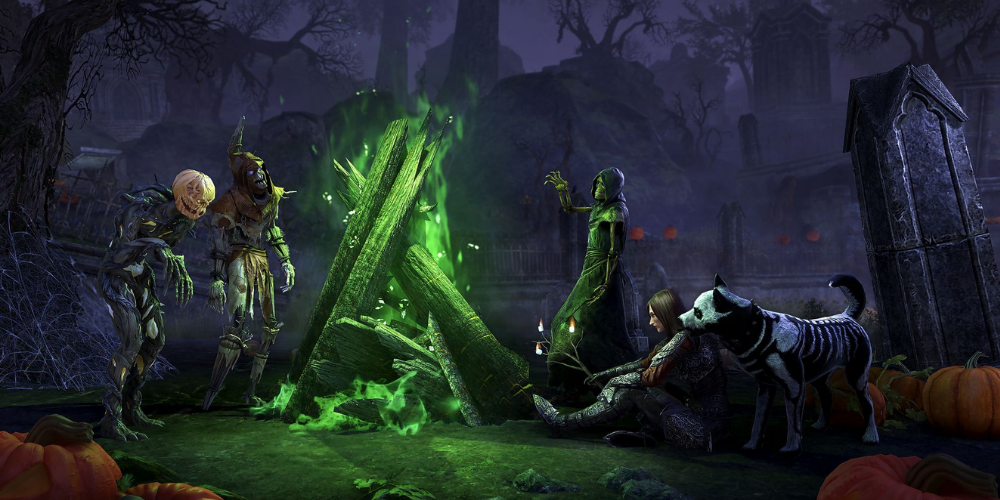 With the recently released expansion Blackwood, players have little time to spare, but they definitely should check out the game's annual event: Witches Festival! There's a whole lot of cool stuff ZeniMax prepared:
bonus XP boost for your leveling needs,
plenty of motifs,
styles,
recipes,
pieces of furniture.
What's more, upon defeating different bosses, you'll receive a chest with a randomly assigned gift inside. Make sure to pick up the free questline in the Crown Store and let the wicked fun begin!
That's all folks! We hope that this shortlist has sparked your interest in the spookiest Halloween events this year!