The Sims 4 was released in 2014, and today – seven years, 11 expansion packs, 10 game packs, 18 stuff packs, and seven kits later – it is still one of the most beloved life simulation games ever! But with this wide variety of expansion packs to choose from, which one is really worth your money? Here is our rating of best and worst The Sims 4 DLC.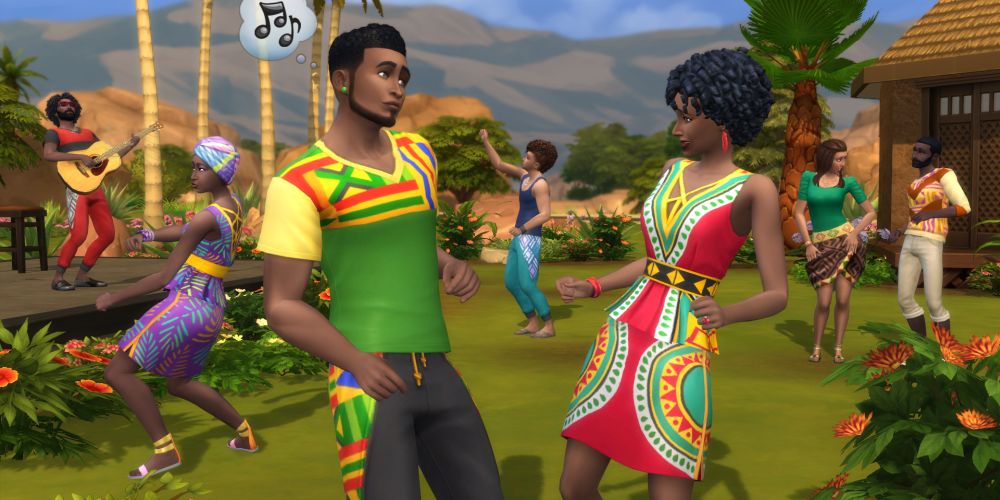 Whether you are a "newbie" or a devoted Simmer, the question about which The Sims 4 DLC you should invest your money in has probably popped into your mind. Especially that The Sims expansions are not the cheapest. There are 11 expansion packs as of today, with the majority receiving great reviews. However, some of them did not escape criticism, being labeled a dud and a waste of time and money. For that reason, we want to help you to choose the best expansion pack without wasting time on a Google search.
The Sims 4: Seasons – a true gamechanger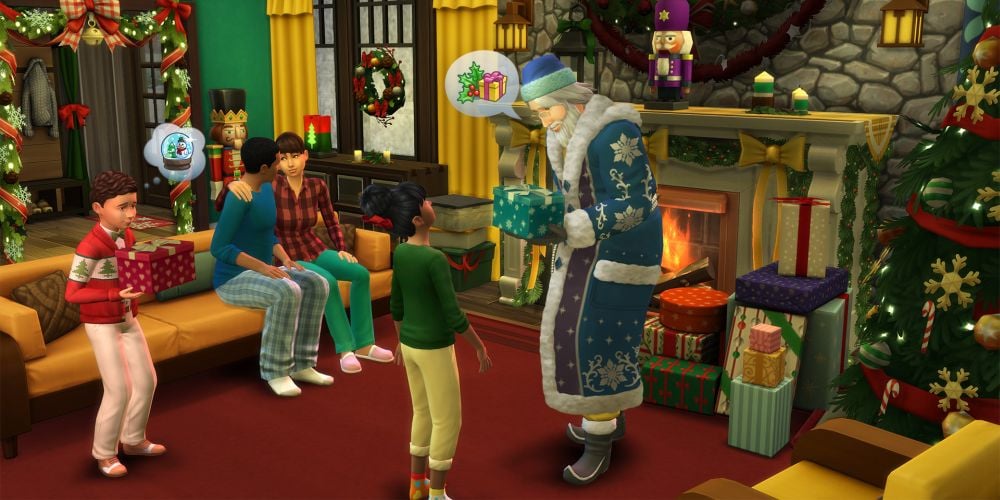 Since it was first introduced in The Sims 2, Seasons have become a must-have for every player and an instant fan favorite. It is one of the best DLC for The Sims to spice up your Sim's life cycle, with a bunch of different features, like a new hobby of beekeeping and a new career in gardening. The diverse weather conditions give the game depth and make it more exciting, impacting your Sim mood throughout all four seasons. You can make your sim happy by making snow angels at a party, or accidentally freeze him to death by going out in a nightgown.
Seasons also introduce holidays, such as Winterfest and Death Day, and provide a calendar to keep up with all the events. You can also decorate your home and choose a new winter outfit to dazzle everyone during your Winter walk in the snow. This addition of seasonal cheer makes the gameplay truly unique and will entertain you for hours.
The Sims 4: Cottage Living – an outstanding novice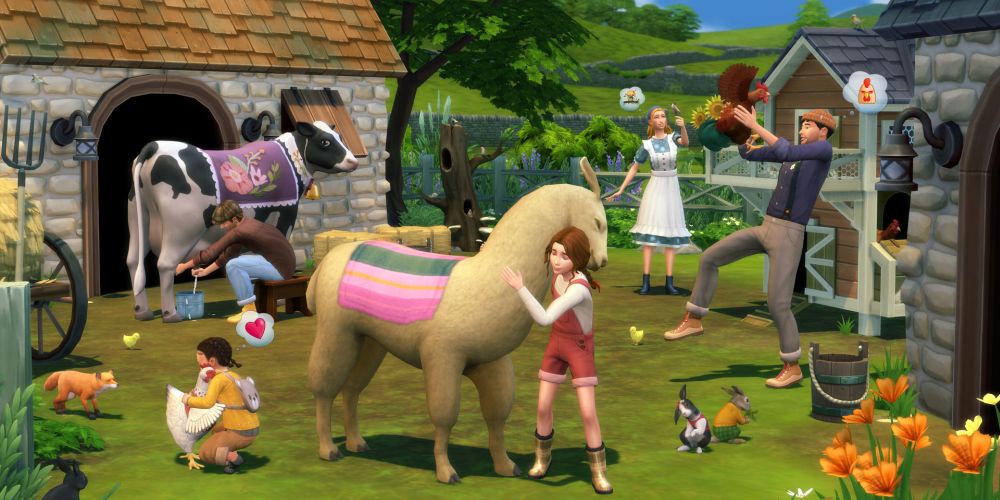 The latest expansion pack, Cottage Living, revitalizes the Sims 4, allowing Simmers to live their Cottagecore dreams. It is a new take on rural, English-inspired countryside of Henford-on-Bagley in which Sims can raise and befriend farm animals, like cows and llamas, and tend their own crops, which they can later show at the weekly Finchwick Fair.
Players also have the chance to interact with wild foxes, birds, and bunnies, which later can help with garden work. Giving your livestock delicious treats impacts the products they give you, for example, cows will produce the tastiest milk of different flavors, and llamas will make the wool of various colors. You can use this wool later to knit cute outfits for your animal friends! This Sims 4 DLC lives up to the idea of the Sims being a simulation of idyllic life and makes the gameplay interesting and challenging.
The Sims 4: City Living – Big City Life at its finest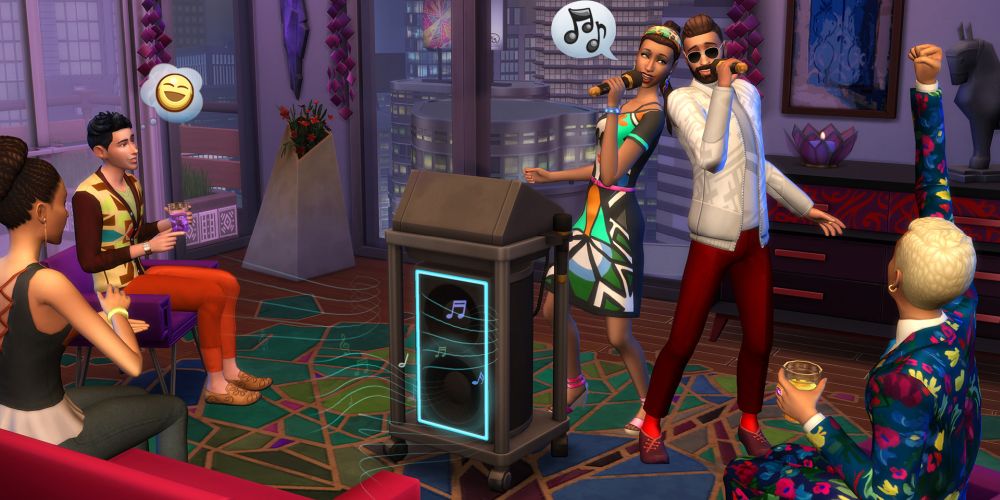 City Living will be a perfect choice for players who loved The Sims 2: Nightlife and The Sims 3: Late Night expansion packs. City Living takes your Sim to a big and vibrant metropolis of San Myshuno to experience fast and exciting "big city" life. You can rent apartments and penthouses, attend festivals, enjoy street food from around the world and sing the night away in karaoke bars.
What makes the gameplay more realistic are the cliché "city life" features, like noisy neighbors, annoying landlords, and invasions of cockroaches. Moreover, the city itself is inspired by Eastern Asian cities, like Shanghai. You can also take on one of the new career paths: a Politician, Critic, and social media influencer! However, the building mode in this expansion pack is restricted, as players can't build their own apartment but only modify it. Still, City Living will be a fantastic addition to your gameplay.
The Sims 4: Eco Lifestyle – Do we really need it?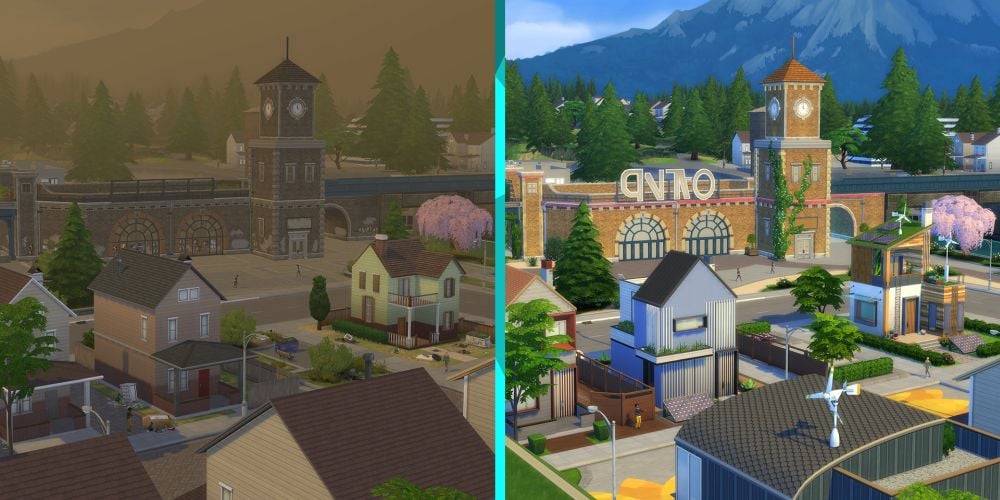 The idea behind Eco Lifestyle is to live your life green. In this Sims 4 DLC, your Sim's actions and lifestyle impact the environment of Evergreen Harbour. To put it simply, if your Sim doesn't go "green," the city will turn into an industrialized neighborhood, filled with dirt and smog. Eco Lifestyle was generally well-received in the Sim community, however, in our opinion, the expansion pack doesn't add too much to the whole gameplay.
Some features of the game seem superficial or too niche for most players, and the effects of eco-living don't change anything outside Evergreen Harbor. Also, the eco-lifestyle and environmental change goal of this pack resemble the feature of cleaning of the beaches in the Island Living expansion. Create-A-Sim items and some building objects also look very similar to ones we can find in Discover University. So, do you really need it in your collection? If you are really into living green then why not, but if you are looking for cool new features and entertaining gameplay you can definitely skip this one.
The Sims 4: Island Living – not a tropical paradise Simmers hoped for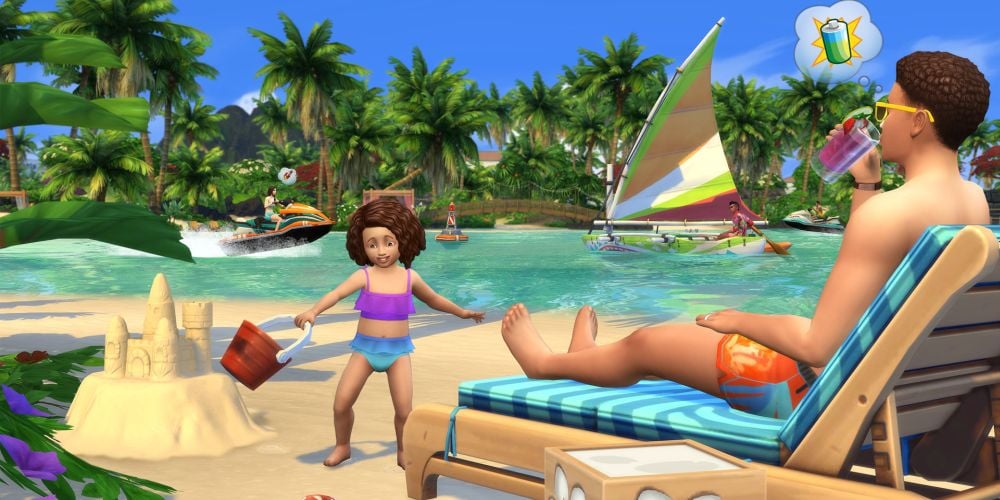 In the tropical island of Sulani, Sims can finally get a much-needed break from work and the dullness of everyday life. You can play with the dolphins, swim in the clear blue waters, sunbathe on the sandy beaches and even… become a mermaid! There are also new career choices: a Diver, Fisherman, and Lifeguard.
However, that's pretty much it when it comes to what Island Living has to offer. As exciting as becoming a mermaid may sound, after you become one there is not much else to do. Players also hoped that the game will feature hotels and resorts, however, the pack doesn't offer that either. Despite its beautiful scenery and a few new features, this Sims 4 DLC becomes repetitive, boring, and pointless after some time.
The Sims 4: Get to Work – a real-life monotony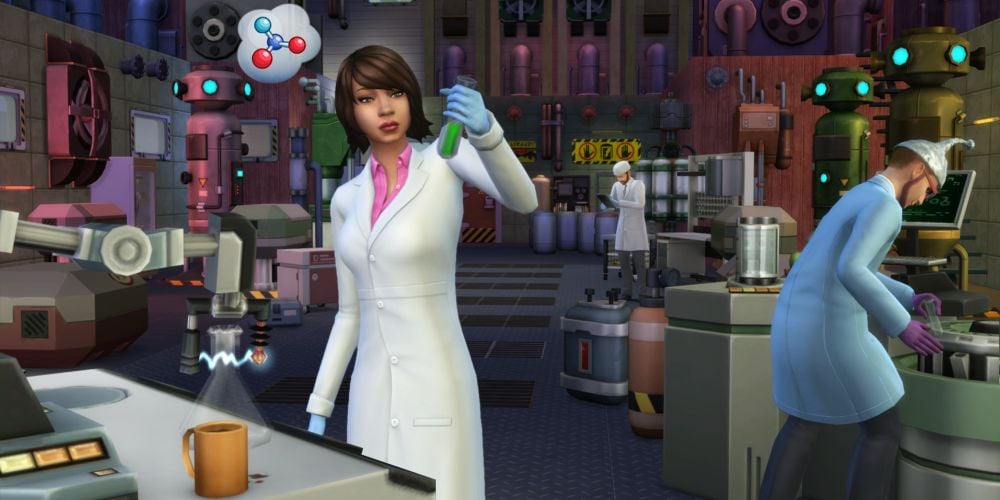 Get to Work was the first expansion pack for The Sims 4. The initial idea for this pack is great – it allows you to go to work with your Sim, something that players have been waiting for. Get to Work also introduces a new world, Magnolia Promenade, and three new "active" careers: a Doctor, Detective, and Scientist, which enable you to follow and control your Sim actions when they go to work.
However, going to work with your Sim is not as exciting as it may seem. After some time, it just becomes too repetitive and resembles real-life workday dullness – and shouldn't the purpose of the game be to escape just that? Owning a retail store also seems like a fun new feature, however, the lack of variety of the items you can sell makes gameplay monotonous in no time. For the sake of your wallet, you can skip Get to Work altogether.