NBA 2K22 was released a month ago, so we had time to examine it pretty deep. If you're still don't know whether you should buy the ticket to this hoop world, we have some answers for you. Here are all the most important new features that distinguish NBA 2K22 from the previous installments in the series.
Gameplay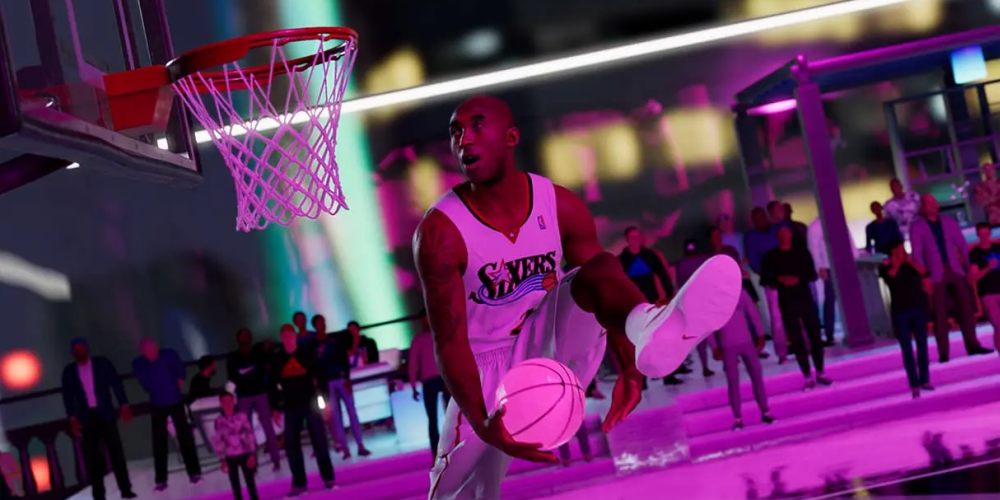 If you've played NBA 2K20 or 2K21, the new version won't surprise you because the gameplay is similar to that we know well. However, there are some differences. The good news is that shootings have been fixed, so it's not as frustrating as it was in the previous installment. On the other hand, you'll have to get used to the new fatigue system. If your player is tired, for example, after sprinting on a fast break, you must be very precise while releasing the ball. Otherwise, you can miss even an easy lay-up, and we all know how frustrating it is.
NBA 2K22 Base Set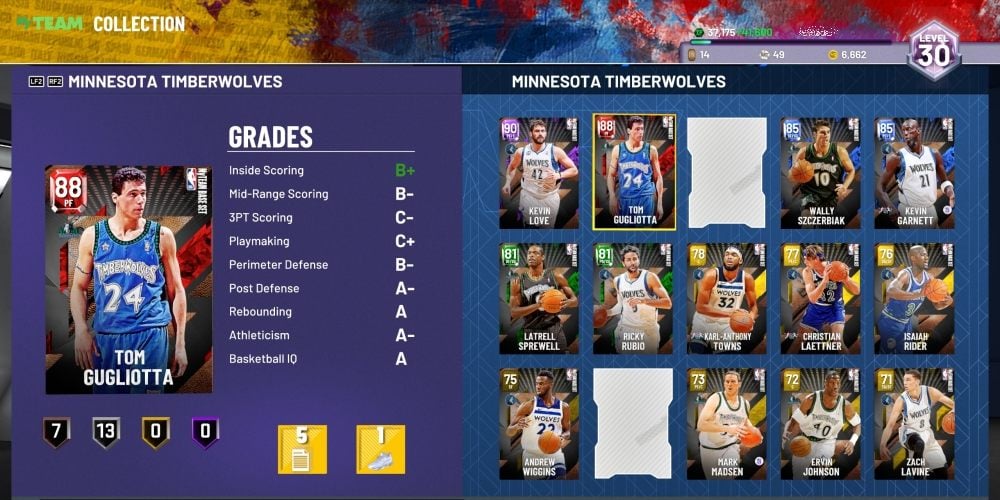 This time we start MyTeam card collecting with the set of the best and the most significant ballers in each team history. For example, in Boston Celtics Base Set, we collect Jaylen Brown and Marcus Smart alongside past legends such as Larry Bird, Bill Rusell, and John Havlicek. It's a welcome change since in every previous NBA 2K installment, we started our collection with current (soon-to-be-out-of-date) roster sets.
Ascension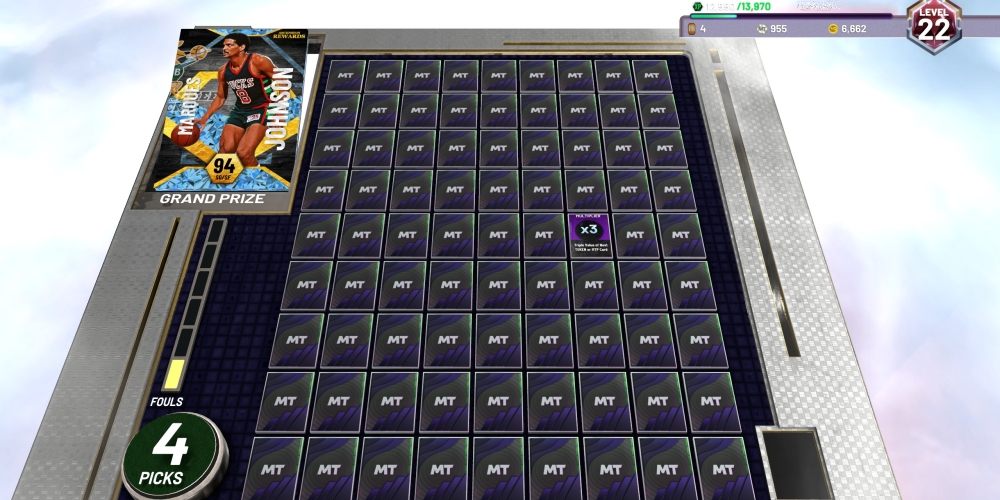 It was introduced in NBA 2K21, and while the basics remain the same, the NBA 2K22 Ascension presents a much-needed improvement. We don't have to start from the bottom board each time we're collecting our rewards. The game saves our progress, so we can continue collecting cards from where we ran out of tickets the last time. Thanks to this, we don't have to start over every time; consequently, it's easier to get the Grand Prize. 
Rewards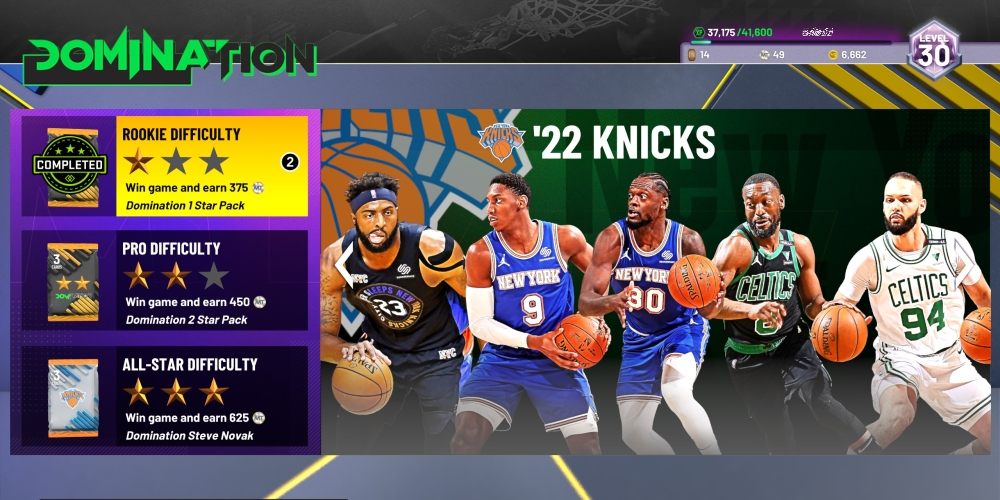 After years of stagnation, we finally have some breath of fresh air in Domination. Previously we were getting current team logos and arenas after defeating a particular team in this mode. Now we're rewarded with those items for completing tasks, such as scoring XX points with Raptors players or collecting five Timberwolves players. As a result, the Domination rewards have changed. Now we're getting packs of items and players for dominating each team and gaining the stars.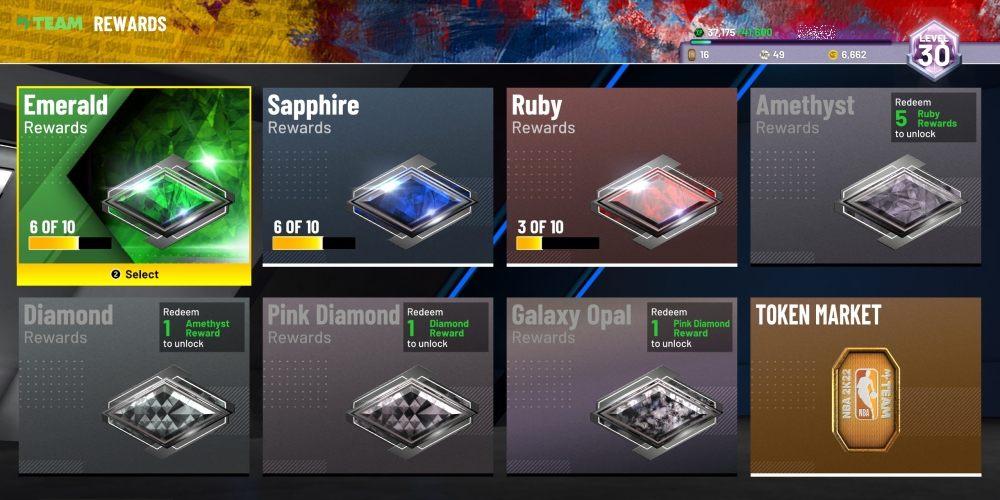 Moreover, in NBA 2K22, it's easier to get better Token Rewards because you need fewer cards to unlock a higher tier.
Shoe Lab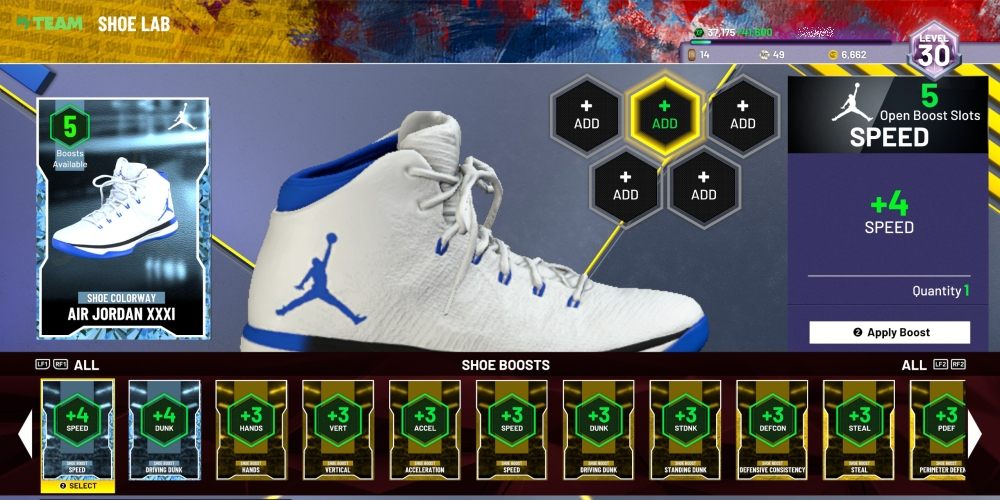 In NBA 2K22, we can craft shoes ourselves. Every shoe pair have a given number of slots that you can fill with upgrades. Of course, you must find shoe bases and possible upgrades in card packs first.
Draft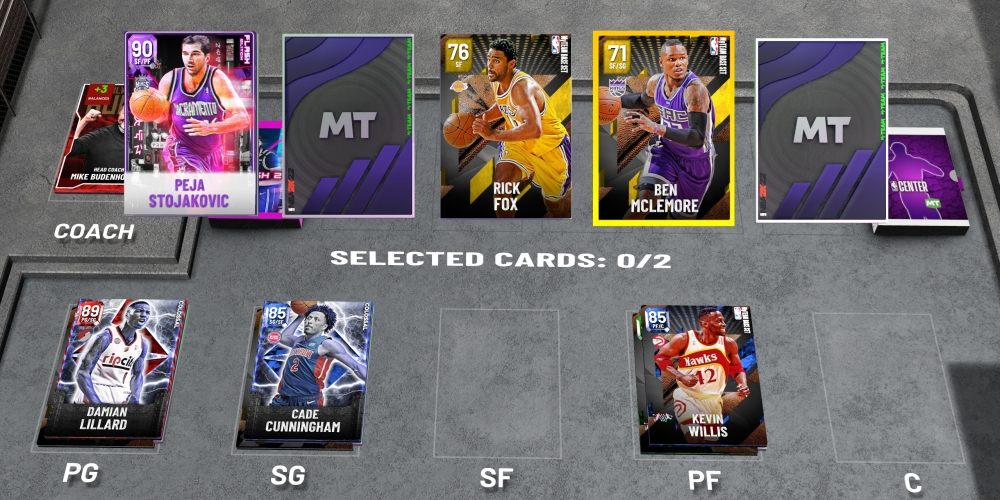 It's a new multiplayer mode in MyTeam. In Draft, you don't use any of your existing lineups. Instead, you're creating a new one by picking your coach and players from the randomly generated pool. First, you flip three out of five cards, and then you can choose two of flipped ballers. The Draft mode offers unique prizes. 
NBA 2K22 Neighborhood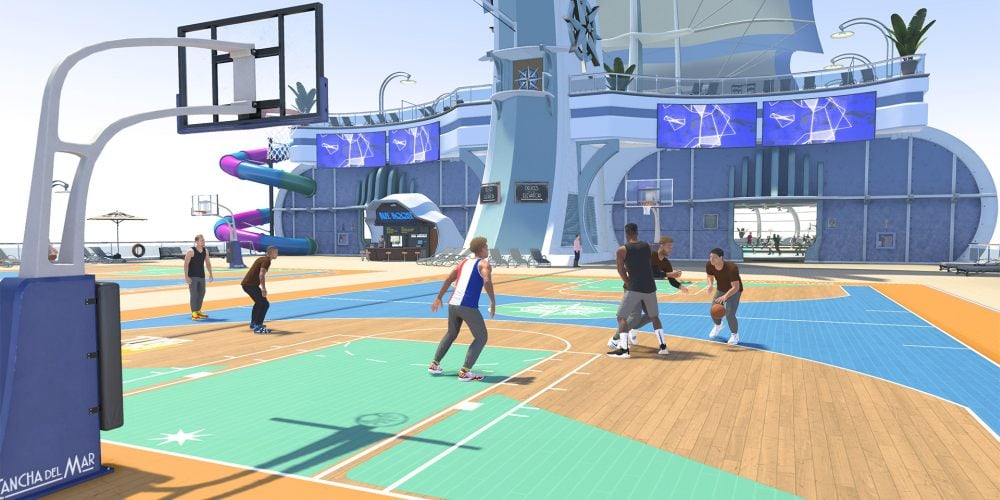 Once again, PS5 and Xbox Series S|X owners can explore the City while current-gen and PC players get the Neighborhood. This time it is located on a cruise ship. On this enormous vessel, you can find dozens of basketball activities. There you find courts you can play on, the gym where you can upgrade your player attributes, and quests to complete.
Holo cards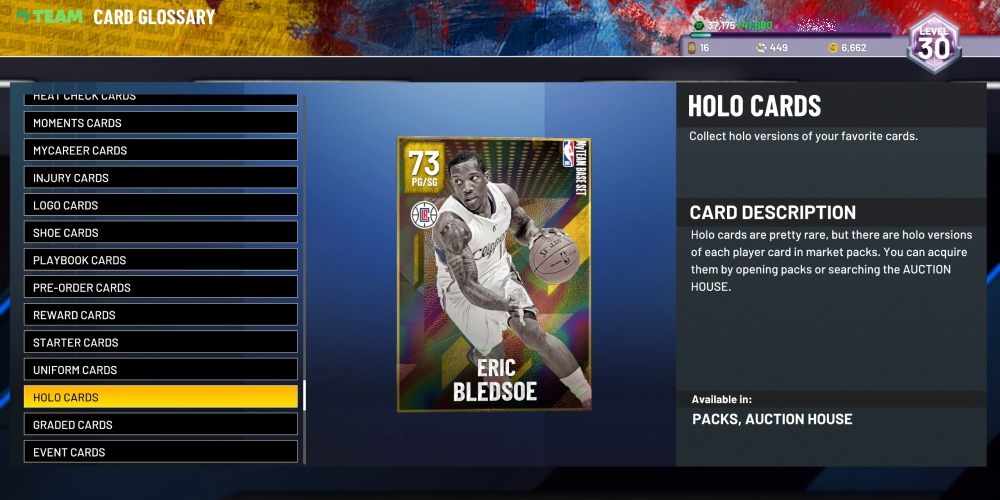 In NBA 2K22, there are no bronze and silver cards, but there's also a new card layer called holo cards. Every card has its rare holo version. It doesn't come with better attributes but is required to complete some Agendas. 
Card Grading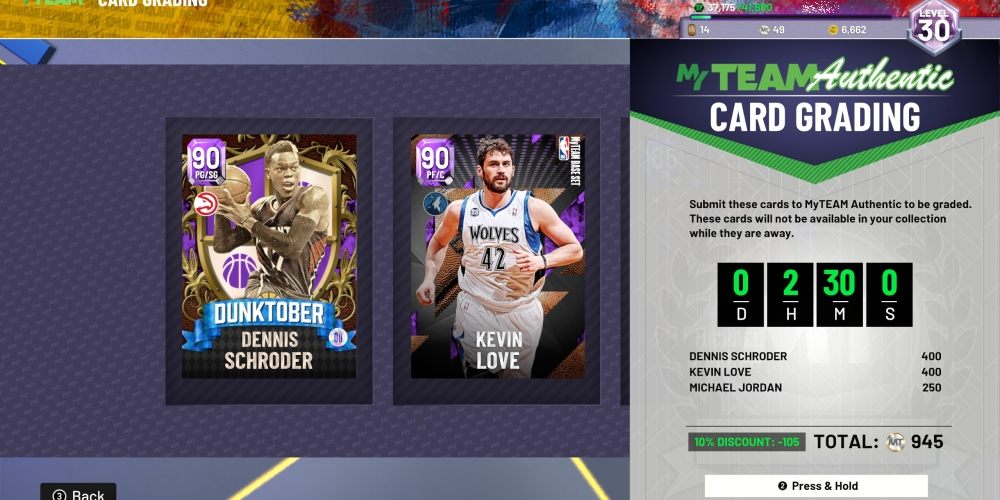 In NBA 2K22, you can grade your cards collection. Using graded cards gives you additional bonuses, such as more MT gain after each match. To be honest, it's probably the most expandable new feature in the game.