Who doesn't love the original Ghostbusters? We enjoy their adventures a lot, so we're happy that there's a new game that lets us wear a proton bag again. However, Ghostbusters: Spirits Unleashed is not exactly the game we've hoped for since the release of Ghostbusters: The Video Game.
The first Ghostbusters movie premiered on June 8, 1984, almost instantly becoming a cult classic. Only a few months later, players had a chance to fight haunting spirits themselves. The first licensed Ghostbusters video game was developed by Activision and recreated some essential elements of the movie's plot. The same studio released the official Ghostbusters II in 1989. Both titles were available for all the most popular gaming platforms of the era, including Commodore 64, Amiga, Atari, Amstrad, ZX Spectrum, and MSX.
Many more Ghostbusters video games and pachinko machines arrived afterward. Most of them are not particularly good. There is, however, a glorious exception. In 2009, Atari published Ghostbusters: The Video Game for the PC, PlayStation 2, PlayStation 3, Wii, and Xbox 360. The game was developed by Terminal Reality and featured the voices and likenesses of all the original Ghostbusters cast members: Dan Aykroyd, Harold Ramis, Bill Murray, and Ernie Hudson. The game included an entirely new story set two years after the events of the second movie.
The October 2022 game releases we're waiting
In October 2019, the remastered version of Ghostbusters: The Video Game was released for PC, PS4, Nintendo Switch, and Xbox One. When a new game set in the Ghostbusters universe was announced, we hoped it would be a sequel to Ghostbusters: The Video Game. Today, we know that Ghostbusters: Spirits Unleashed is not connected with the title developed by Terminal Reality.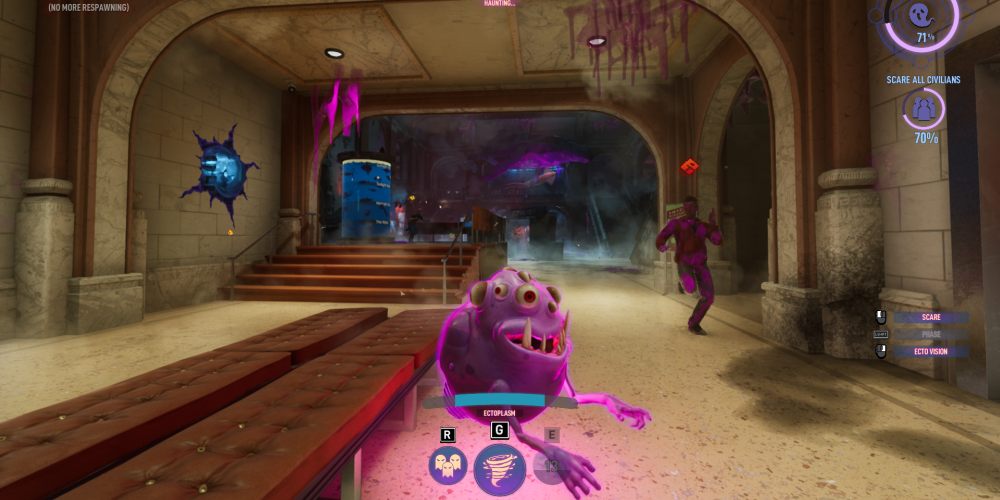 Ghostbusters: Spirits Unleashed
Spirits Unleashed was developed by IllFonic, a studio known for multiplayer games with asymmetrical gameplay, such as Friday the 13th: The Game and Predator: Hunting Grounds. Its Ghostbusters game follows the same path as it offers matches where a team of four Ghostbusters tries to hunt down a vicious spirit. In Ghostbusters: Spirits Unleashed, we meet two of the famous Ghostbusters: Ray Stantz and Winston Zeddemore, played by Dan Aykroyd and Ernie Hudson, respectively.
Both sides have unique tricks up their sleeves. For instance, hunters use their proton packs and have to coordinate their actions, while ghosts can possess objects and use stealth and sabotage techniques. Also, their goals are different. In order to win, a wraith has to completely possess selected locations on the map, whereas the hunters' mission is to close rifts and capture a ghost. Another gameplay difference is perspective: it's first-person for Ghostbusters and third-person for ghosts.
The best horror games to play on Halloween this year
You may play the game alone, but it's multiplayer-focused. Consequently, you can get most of the Ghostbusters: Spirits Unleashed gameplay by joining online battles. Moreover, players may customize their gear and avatars, unlocking new cosmetics for both sides of this paranormal struggle.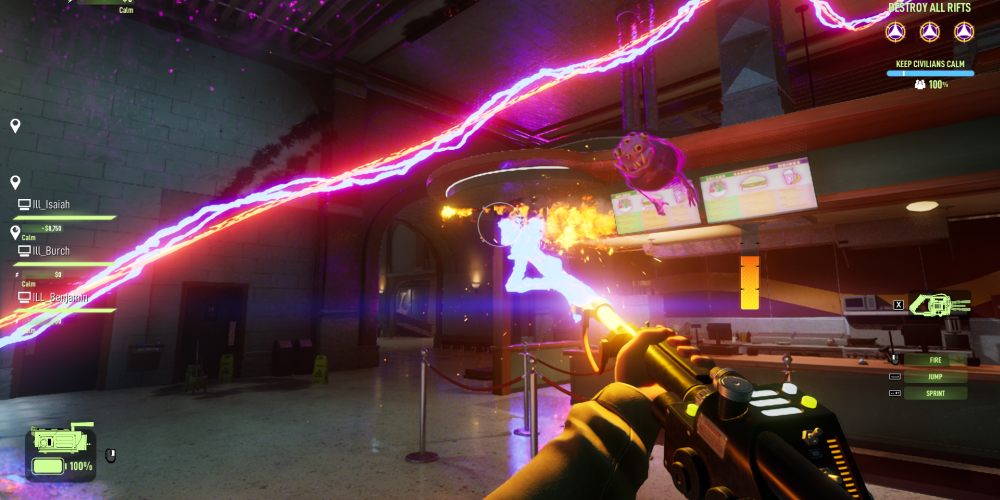 The release date
In March, IllFonic announced that their Ghostbusters game was scheduled for Q4 2022. Fortunately, the studio avoided any delays, so Spirits Unleashed was released on October 18, 2022. It's available on PS4, PS5, PC, Xbox One, and Xbox Series X|S. Its standard price on all platforms is $39.99, but you can get it cheaper on GAMIVO. Interestingly, the game is currently unavailable on Steam.
The game has received positive reviews and even better user scores.
Xbox Series X: Metascore 79, User score 9.5,
PlayStation 5: Metascore 73, User score 8.7,
PC: Metascore 71, User score 9.0.
It's praised for its compelling story and very entertaining gameplay, especially if you're playing as a ghost. Furthermore, Ghostbusters: Spirits Unleashed supports full crossplay. As a result, there's no problem finding other players. On the other hand, there are also some flaws, such as the limited number of locations and ghost types. However, new content can be added later.