WoW is, undeniably, one of the most popular MMORPGs in the industry. Even though the franchise has struggled through the past few months, players are quite curious about what the next expansion pack is about to bring. With a few speculations and leaks, let's discuss what we know (and what we don't) about the next World of Warcraft DLC.
Update: World of Warcraft Dragonflight features an overview
Dracthyr Evoker, a new playable race-and-class
We all hoped for a new hero class: Blizzard surprised with the very first new playable race-and-class combo! Dracthyr Evokers can switch between two forms: humanoid and draconic. They can also freely pick their faction, similarly to Pandaren from WoW Mists of Pandaria.
Dracthyr Evokers may fight both mid-range or heal their allies using preservation magic. Moreover, their abilities can be empowered through charge-up mechanics. Sounds neat!
Dragonriding
How to Train Your Dragon comes to World of Warcraft? Kind of…yes! players will be able to master a new ability: Dragonriding. It will let us explore the Dragon Isles like never before, using special movements. We will also be able to customize our dragons using dozens of different cosmetics and appearance features.
Other World of Warcraft Dragonflight features
Among many new features that will come to WoW with the next expansion, we've learned that there are some significant changes coming to the game:
WoW will receive a new talent system including a class talent tree!
Professions and crafting mechanics will be thoroughly changed. We will be able to choose profession specializations, fulfill crafting orders, and more!
The game will receive a new HUD interface, allowing players to modify and customize the UI without downloading addons
A new Level Cap (70)
New raids and dungeons
In the shadow of the Shadowlands
When the most recent expansion pack, WoW Shadowlands, was released, it stormed the community with a blast. Players fell in love with new zones, original stories, and the concept of the afterlife. They hoped to learn more about the mechanics that control death and meet some of the most iconic, deceased characters. Unfortunately, this dream came true only partially.
Shadowlands eventually didn't manage to tackle the topic of undeath. With many story arcs developed at the same time, the number of plot holes caused the main theme to fall flat. Moreover, players complained about long content droughts and a lack of a memorable villain. Of course, there were good things about Shadowlands, including dozens of interesting side quests and visually stunning locations.
What's next in World of Warcraft?
On April 19, Blizzard will reveal what is waiting for us in the next WoW expansion. As you know, each time there's an announcement, there are leaks prior to that day. One of them got all of us excited. Namely, a very small change on Blizzard's website could've unintentionally spoiled what's coming next. It's just one word: "Dragonflight," revealed in the source code. Are we finally getting a dragon-oriented DLC?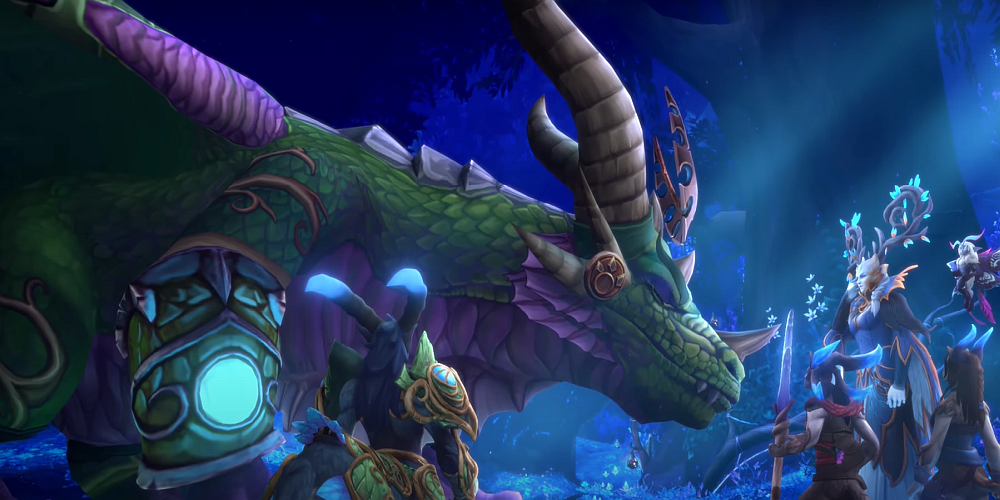 There's more backup for this theory. In the Battle for Azeroth, Wrathion, a well-known black dragon, played quite an important role. The appearance of this character is a big deal, as Wrathion is the son of Deathwing himself. For those who don't know, this dragon almost destroyed the entire Azeroth in one of the earliest expansion packs, World of Warcraft Cataclysm. Furthermore, in WoW: Shadowlands, we could once again meet the deceased Ysera and complete an emotional questline with her.
There's a chance that Blizzard wants to give the Dragonflight the spotlight they deserve. It's quite obvious that Warcraft's dragons amassed a large audience of fans, and let's be frank: who doesn't love dragons?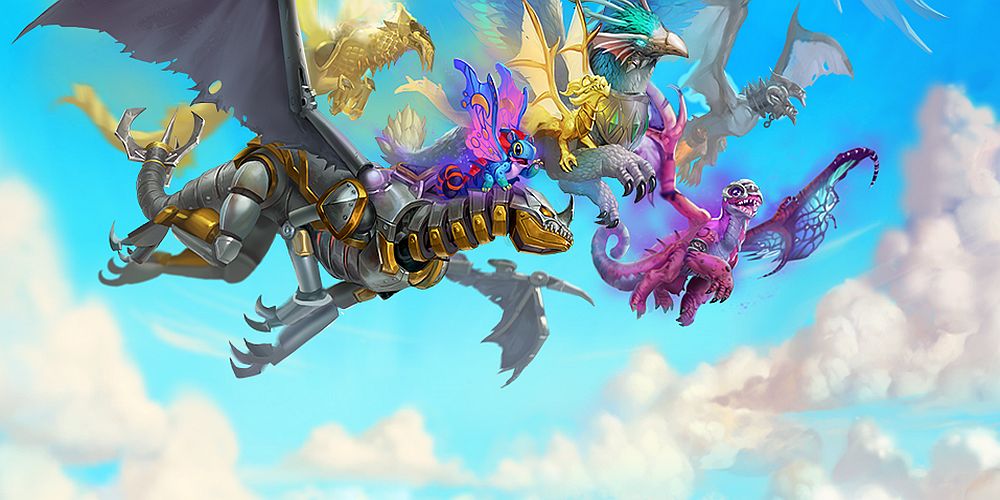 It's not everything, though. There's also a mysterious piece of promo art that appeared on Reddit, but there's no possibility of verifying its authenticity. It features Alexstrasza, one of the most popular dragons in WoW's universe. What's more, at the very end of 2021, players had a chance to acquire the Dragon Pack, a set containing mounts and a pet. It could simply be a coincidence, but what if…
Dragons? Dragons!
Dragon aspects in World of Warcraft have been present in the game since its humble beginnings. These powerful creatures had an impact on many major events: including the infamous Cataclysm caused by Deathwing. Since everyone loves these scaly creatures, WoW fans hope that these majestic beasts will make their comeback. Their presence in the latest installments was rather thin, after all. There's a lot of potential for their story arc, as the population of dragons on Azeroth features plenty of interesting characters, including Wrathion, Alexstrasza, Chromie, Nozdormu, and Kalecgos.
What are we hoping to see in the next WoW expansion?
As usual, we will definitely get a new zone. Back in the WoW Vanilla days, Blizzard planned to make a dragon-themed zone, dubbed Dragon Isles. Even though it was featured in the original artwork, this zone never made it into the game. Perhaps it's high time the Dragon Isles finally appeared on the map of Azeroth?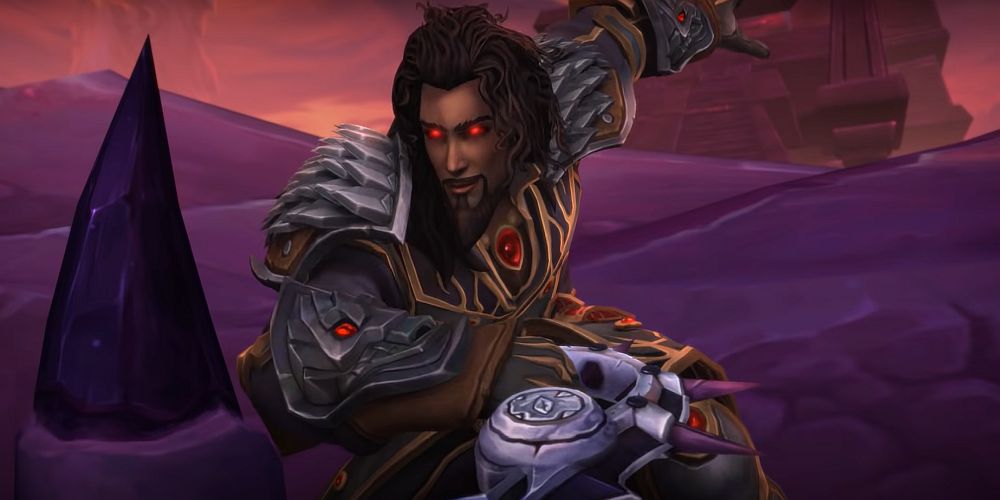 One of the long-awaited dreams of many WoW players is the general revamp of the old world. Removing the good old, low-poly textures, sounds exciting, especially since certain zones look painfully outdated compared to the new ones. At the same time, removing the nostalgia factor is not something everyone would love.
A new hero class?
WoW: Shadowlands, unfortunately, didn't introduce a new hero class. Perhaps we will get new, dragon-themed specializations or completely new classes? There's a magnitude of possibilities, as each Dragonflight boasts different abilities, including healing, time-warping, or exceptional magic-wielding skills.
Speaking of that, we could also get a new, playable race. However, taking into consideration that we've received plenty of allied races in Battle for Azeroth, releasing new ones in the next expansion most likely won't happen.
New customization options
Fans also talk quite a lot about possible customization options. WoW: Shadowlands and Battle for Azeroth introduced new customization options for each race, including new haircuts, skin colors, jewelry, and many cosmetic features. We've loved the idea of improving the relatively simple customization system in WoW, but players hope we will see even more options for making our characters unique.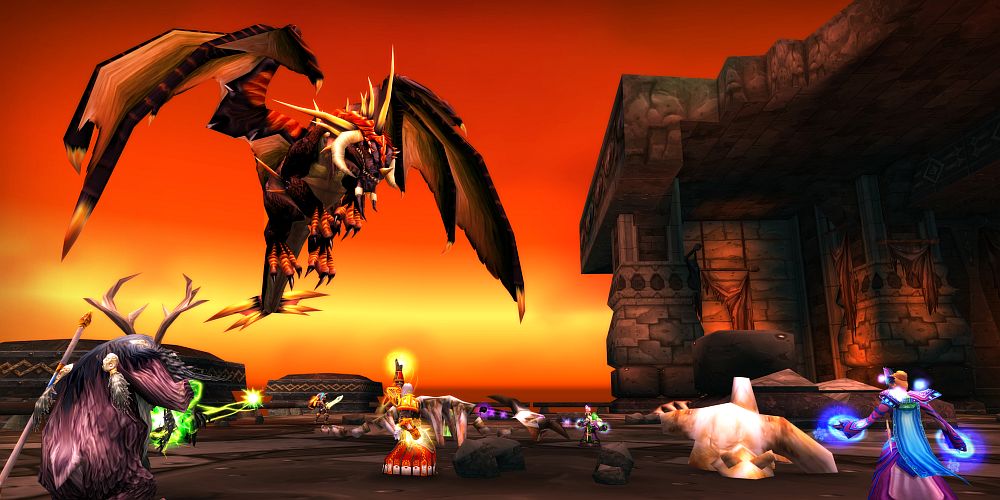 As previously stated, we will find out whether all of these rumors were true or not on April 19. During a special showcase, Blizzard is going to reveal where the next WoW expansion takes us. Check out their official YouTube and Twitch channels and prepare yourself for an adventure!
Did you have a chance to play World of Warcraft? If not, it's a good time to start your adventure with this acclaimed MMORPG or equip yourself with subscription cards!