Not so long ago, in a galaxy closer than you may think… We finally witnessed the premiere of LEGO Star Wars: The Skywalker Saga! Its release date has been long-awaited since many players still recall the excellent quality of the first LEGO Star Wars game. Years later, in 2022, we're able to live the intergalactic adventures once again, with new features, new characters, but the same charming humor.
A new source of inspiration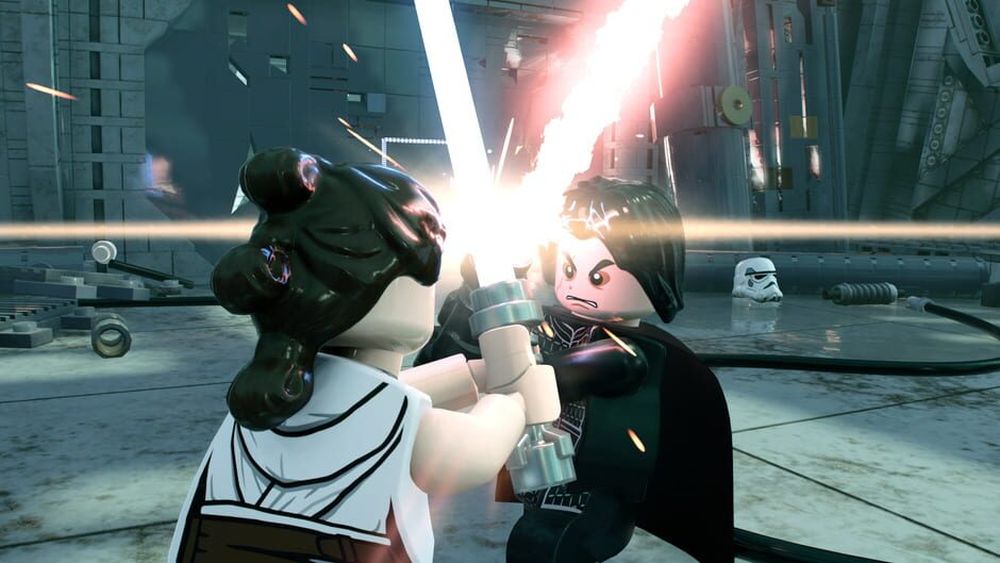 The franchise of Star Wars has been considered legendary since the first movie trilogy created by George Lucas. After Lucasfilm and Disney released the Star Wars sequel trilogy, they offered a whole new potential for the developers of LEGO games. The Skywalker Saga was announced in 2019, and since then, the community thought they would receive a sequel to the first entry. But the reality has exceeded their expectations! The game does not only offer you completely new levels and adventures, but also a refreshed version of the first two trilogies!
Fly me to Naboo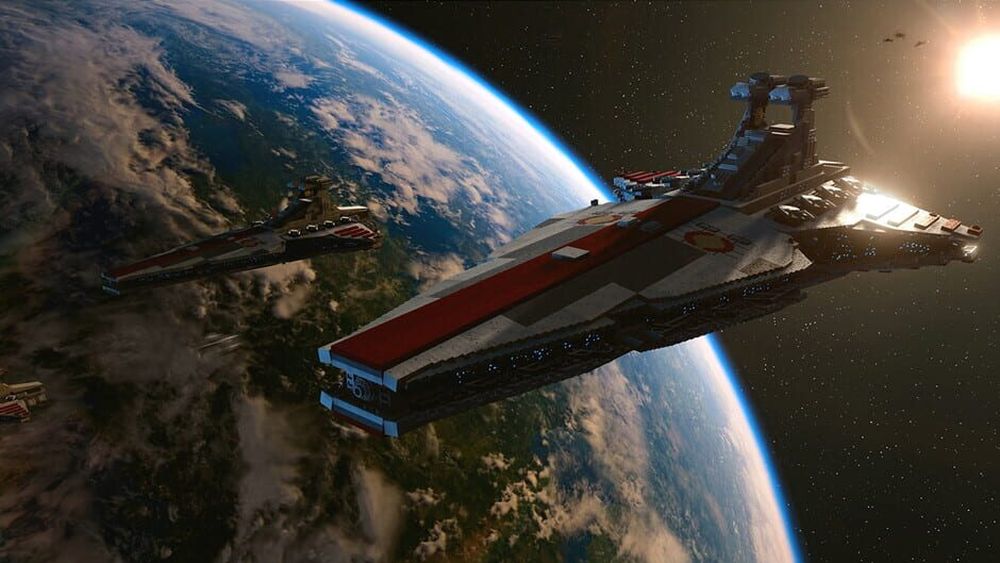 LEGO Star Wars: The Skywalker Saga is a true gem for all fans of the Star Wars franchise. The game lets you visit many unforgettable locations from the universe. You'll also meet 380 iconic characters, including Luke Skywalker, Obi-Wan Kenobi, R2-D2, Rey, and BB-8! But don't worry if you're not familiar with the movies – you'll still get tons of fun (and you'll probably want to watch the whole franchise right away).
The gameplay as exciting as ever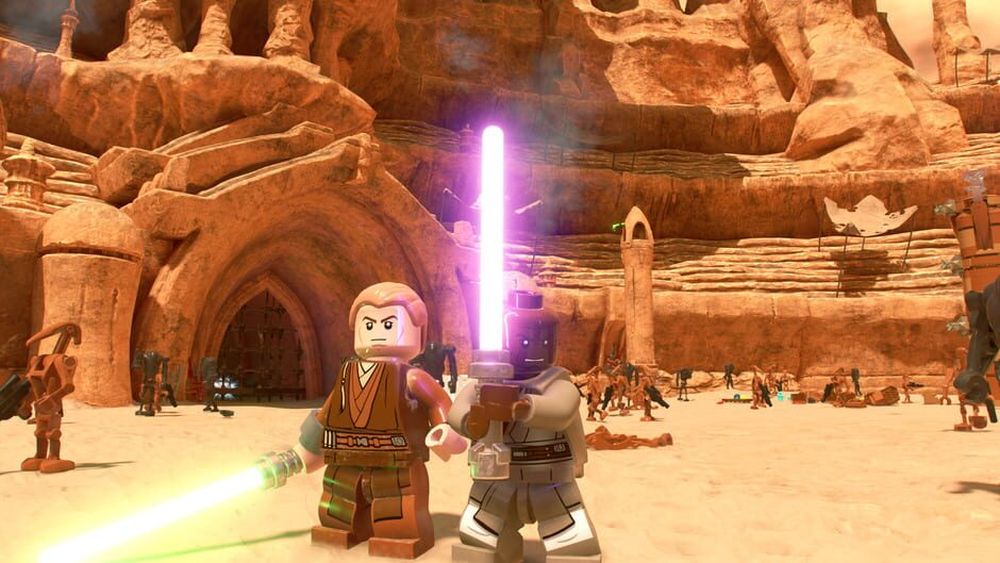 If you're a fan of adventure games with a bit of platforming, or you're familiar with the previous LEGO games, you'll be pleased with the LEGO Star Wars: The Skywalker Saga gameplay. However, it's nowhere near outdated! Roam around the open world made of LEGO bricks with characteristic Minifigures, collect studs, smash objects to get more elements, and solve clever puzzles. Try to find all the hidden secrets, and do not hesitate to fly spaceships!
To mumble or not to mumble?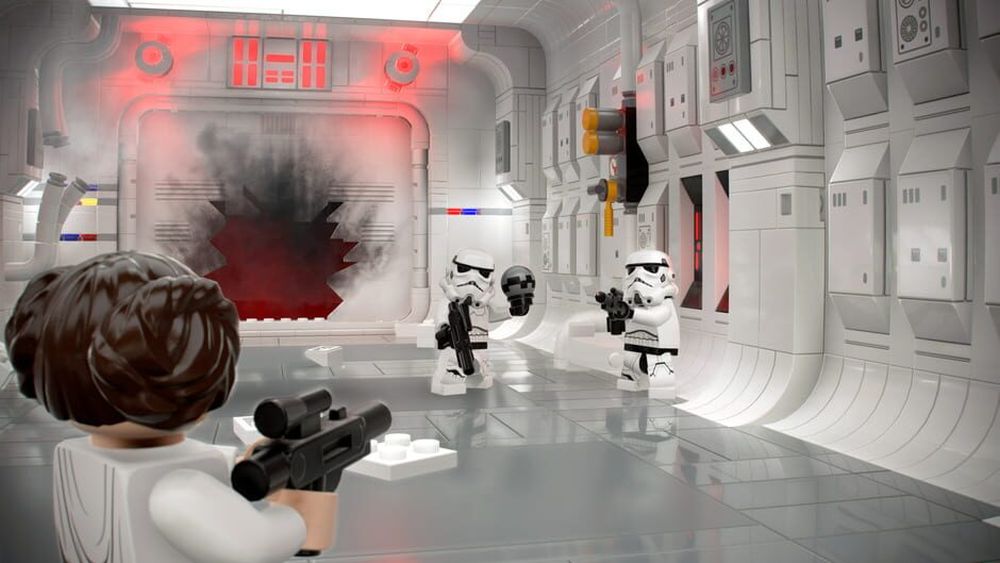 One of the greatest changes in comparison to the first game is the voice-acting. For years, LEGO games were known for excellent humor with hilarious expressions and mumbles only. If you were a fan of this particular feature, you'll still be able to experience it with the mumble mode. It's not as funny as before, because it just removes the spoken dialogues and replaces them with subtitles… It was way more entertaining to see the characters trying hard to communicate with just expressions and accessories taken out of nowhere. But we have to admit that the voice acting is on point, so nothing stands in the way of playing twice and experiencing both options.
Play the way you like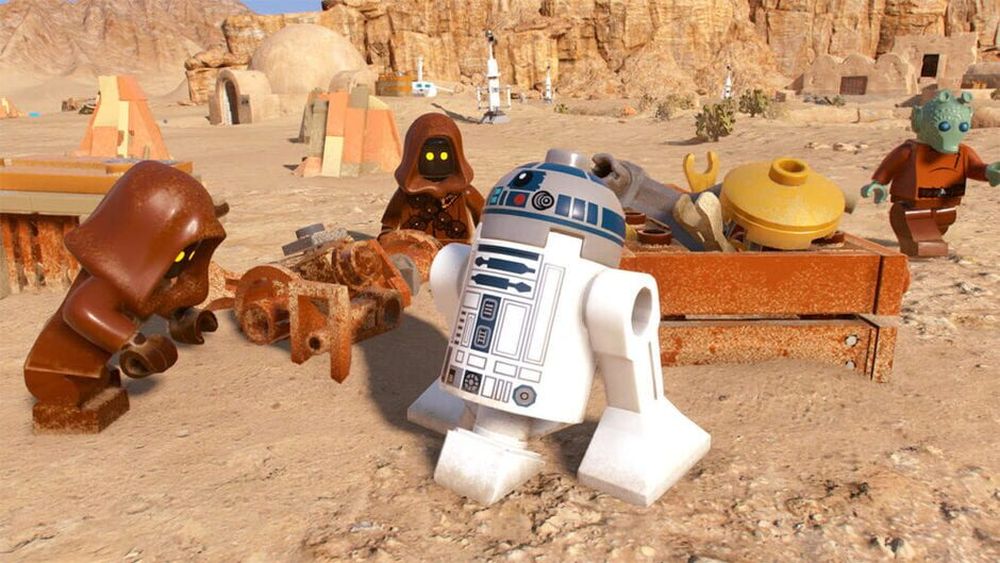 LEGO Star Wars: The Skywalker Saga is available on many platforms: Nintendo Switch, PS4, PS5, Xbox Series X/S, and PC. This way you can experience this game just the way you like: with keyboard and mouse, controller, or on a portable device, bringing the Force wherever you wish. If you're not convinced yet, it's worth noticing, that the game has received favorable reviews: with Metascore reaching 83, and a User Score of 8.9 it's considered truly outstanding.
LEGO Star Wars: The Skywalker Saga is a game suitable for everyone: kids and adults, beginners and advanced players, dedicated fans of Star Wars, and those who have never seen the movies. If you're looking for the highest-quality entertainment, don't hesitate and order a copy for yourself already!