Do you love dungeons and dragons, mayhem, and guns? Tiny Tina's Wonderlands gives you all of that, mixes it with the signature Borderlands humor, and sprinkles it with chaos. We are proud to announce that Tiny Tina's Wonderlands won the GAMIVO's Game of the Month title!
Welcome to the Wonderlands
Borderlands is one of the most iconic franchises around, known for its wacky humor, characteristic art style, and fun gameplay. It's also a series that established the looter-shooter genre. Tiny Tina's Wonderlands, the star of our quick review, is a clever spin-off of the classic series: a title that immediately gathered a large audience of fans. Tiny Tinas Wonderlands release date was set to March 25, 2022, so it quickly gained lots of players!
Tiny Tina's Wonderlands, technically, happens in the same universe as the previous installments, except we take part in a… Bunkers and Badasses game. The name might sound familiar: it's more or less the equivalent of Dungeons and Dragons but inside Gearbox's world. Wonderlands' mechanics resemble those of D&D as well – we have to roll a character, customize it, pick a class, and distribute stat points.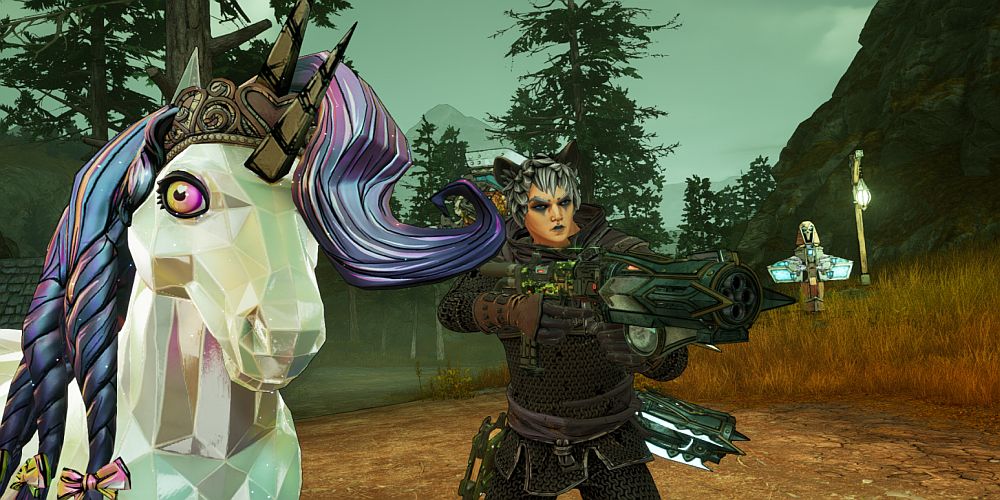 Tiny Tina's Wonderlands classes will definitely remind you of classic RPG classes: you've got a Brr-zerker, Clawbringer, Graveborn, Spellshot, Spore Warden, and Stabbomancer. Each class boasts unique special abilities that synergize with different weapons. Similar to the high customizability of D&D, players may pick a secondary class and create a hybrid that fits their playstyle.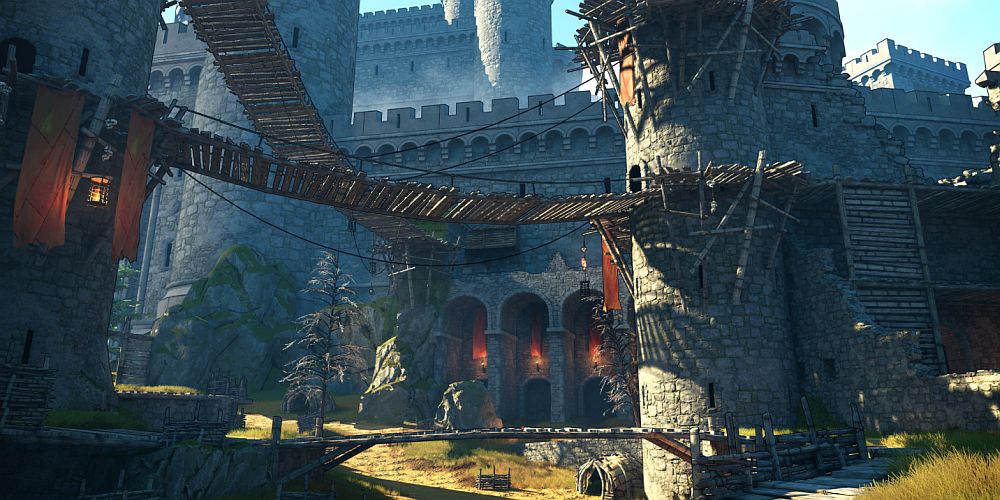 Exploring this world takes an interesting form as well. You can freely scout the map in third-person view, using a 3D miniature of your character, and go anywhere you want: sidequests or not – the choice is yours. You may also partake in random encounters: mini-events that will randomly pop out, similar to random encounters from Pokemon.
A world where magic and bullets collide
When it comes to the narrative, you may expect goofiness, unpredictability, and signature Borderlands humor. Tiny Tina, with her chaotic nature and witty replies, makes a wonderful narrator. It's also the voice acting that gives the game so much flavor: Ashly Burch as Tina, Wanda Sykes' Frette, and Valentine, a character voiced by Andy Samberg. These names speak for themselves! Tiny Tinas Wonderlands voice actors are simply fantastic.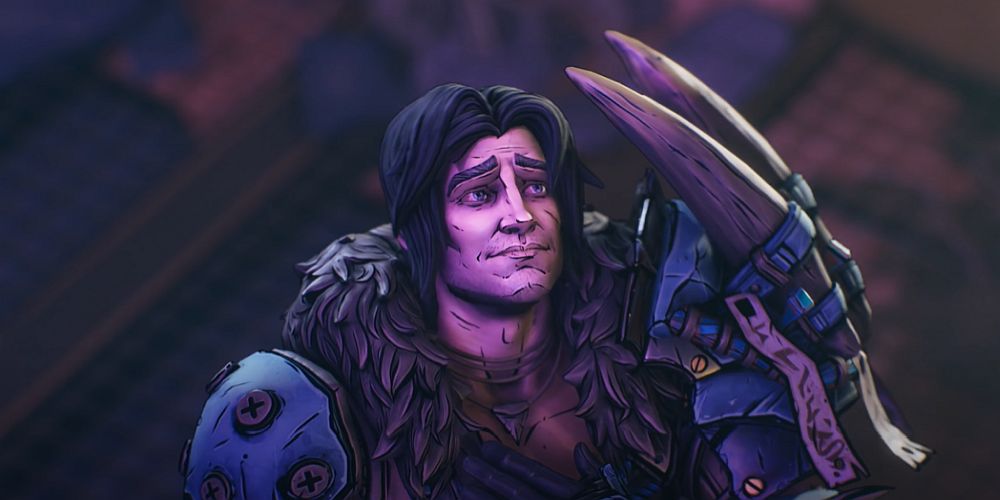 The world of Tiny Tina is visually beautiful. Locations resemble purely-fantasy themes with fun twists: for instance, a can of soda carelessly thrown on Tina's table is represented in the game as a…soda waterfall you'll encounter on the map. There will be dragons, hordes of undead, vending machi…yes, and vending machines in typically medieval cities. This crazy mixture of modern and fantasy makes Tiny Tina's Wonderlands such a charming title.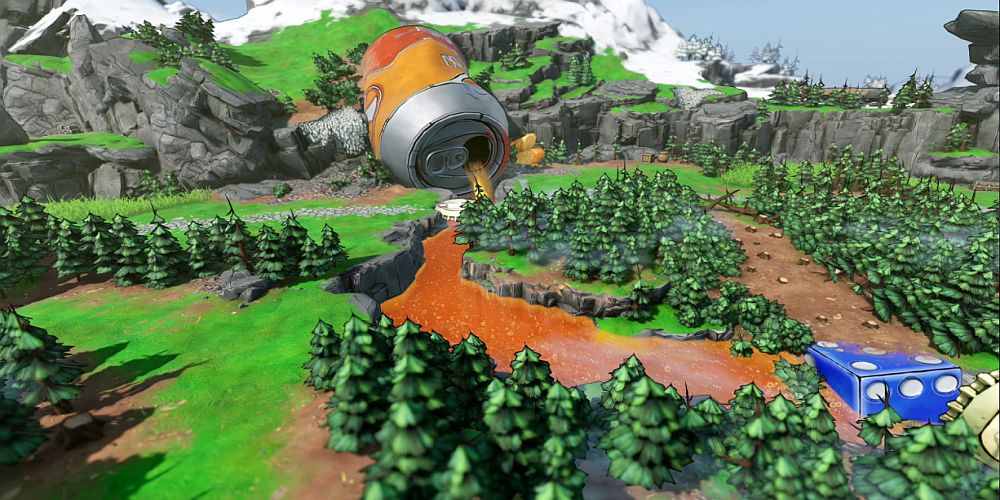 Same, but different
The gameplay of Tiny Tina's Wonderlands is pretty much what we know from other installments, but with a fantasy spin. Players use fantasy-themed guns and cast spells. As usual, locations are filled with boxes, tiny vaults, and chests that contain more or less valuable loot.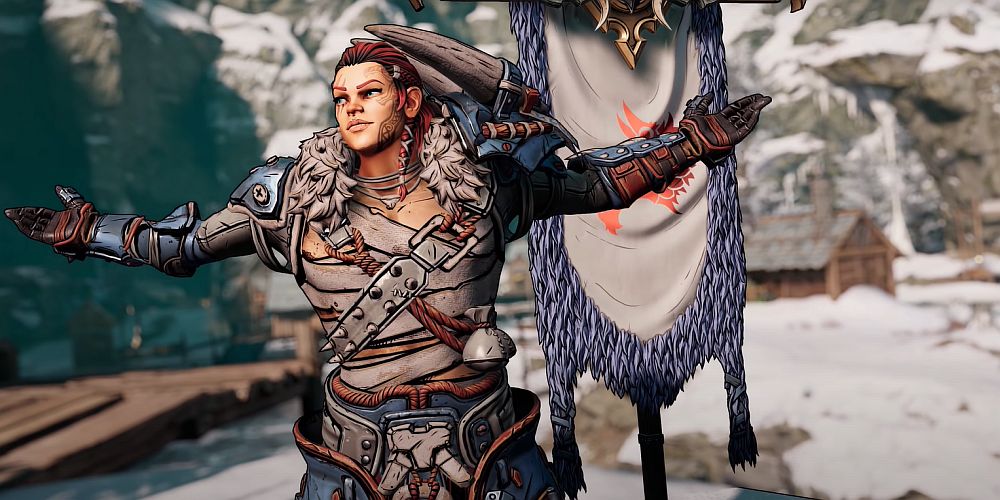 Some players complain that Tiny Tina's Wonderlands feels slightly copy-pasted, primarily because of the lack of any ground-breaking changes. Even though the game doesn't introduce dozens of revolutionary features, magical additions to the classic Borderlands are worth checking out.
Should I play Tiny Tina's Wonderlands?
We believe the answer is simple: yes! The setting, the humor, loveable characters, and the gameplay make the game a wonderful mixture. No matter if you are a seasoned Borderlands fan or a newcomer, Tiny Tinas Wonderlands is a title for everyone who is looking for an exciting title to play. The game received favorable reviews and an 80 Metascore, so there's no denying that Gearbox Software's newest work is being enjoyed by hundreds of players in the world. 
Haven't played the game yet? Join Tina's adventure, roll your hero, and grab a fresh 8% discount code:
MARCH-WONDERLANDS
Get your copy of Tiny Tina's Wonderlands and prepare yourself for a large dose of chaos! You might want to check Tiny Tina's Assault on Dragon Keep: a wonderlands one-shot adventure, a standalone adventure from 2013!