Sonic Frontiers is the latest installment in the long-running series about the world's fastest hedgehog. It's the first open-world game in the franchise, and early opinions indicate that this transition serves Sonic well. So let's take a closer look at his newest adventure.
Sonic is undoubtedly one of the most iconic video game characters. He's been around for over 30 years and has starred in dozens of games. It all started with the 1991 classic Sonic the Hedgehog, which was designed as Sega's system seller that could let the Genesis console compete with NES and Mario. The world's fastest hedgehog delivered, and Sega dethroned Nintendo, at least for a while. If you want to play the earliest Sonic titles, you should play Sonic Origins. It's a collection that includes remastered versions of the four oldest games in the franchise.
Top 10 movies based on video games
In recent years, Sonic has seen a resurgence in popularity, thanks to his successful transition to 3D gaming and two well-received movies: Sonic the Hedgehog and Sonic the Hedgehog 2. Sonic games have evolved through the years, but Sonic Frontiers brings one of the most significant gameplay modifications ever. The blue speedster can run in the open world for the first time.
The release
Originally, Sega planned to release Sonic Frontiers in 2021 as part of Sonic's 30th anniversary. However, the premiere was postponed to give Sonic Team more time to polish the game. As a result, Sonic Frontiers hit the shelves on November 8, 2022. The game is available on multiple platforms: PC, PlayStation 4, PlayStation 5, Xbox One, Xbox Series X|S, and Nintendo Switch.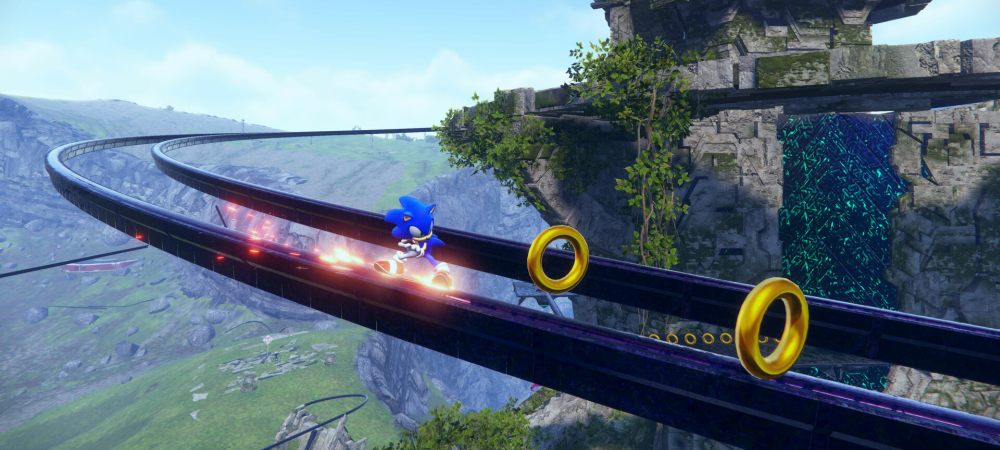 Sonic Frontiers gameplay
Just as we stated, the new Sonic game is set in an open world called the Starfall Islands. It's a major change because we can explore a sandbox instead of advancing from one level to the next. The open-world formula works pretty well for the Blue Blur, as we can use his powers and abilities to roam the Starfall Islands, solve puzzles, and complete challenges.
How to ruin an open-world game?
Obviously, the Sonic Frontiers game is also full of classic Sonic features and skills. You'll be collecting golden rings, grinding on rails, and using Sonic's speed and nifty moves to defeat enemies. As you can see, there's everything the Sonic fans cherish and love. And another good news is that, unlike some open-world games, Sonic Frontiers' map is not filled with tons of meaningless collectibles. As a result, it takes approximately 25 hours to finish the story and complete all the side activities. If you're interested exclusively in the main questline, you should be prepared for around 16 hours of adventure.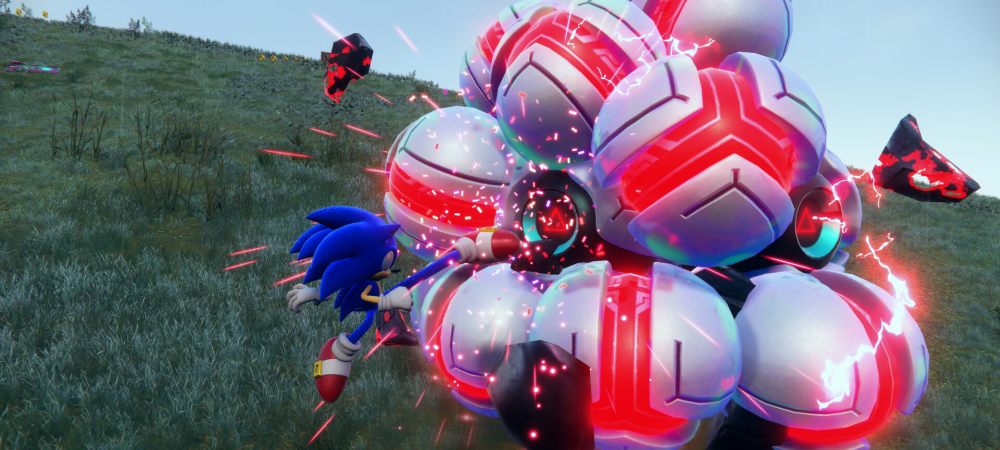 Sage and other Sonic Frontiers characters
Speaking of enemies, we have to spare a few moments to discuss the Sonic Frontiers' plot. This time our blue speedster has to find a way to help his friends – Tails and Amy – who have stuck in cyberspace.
A secret code: K1LEB5
On this exciting journey, Sonic will meet his old nemesis – Doctor Eggman – as well as some new characters, including Sage. She is a mysterious girl who's trying to make the hedgehog leave the Starfall Islands. Is Sage the real Sonic Frontiers villain? To not spoil the game for you, we prefer not to reveal more about her and her agenda. However, we assure you that it's absolutely worth discovering. The game's story is widely praised by players and critics, and it's one of the main reasons Sonic Frontiers has a high Metascore and even higher user score.
Should video games be hundreds of hours long?
Some even suggest that Sonic Frontiers is better than Elden Ring since it has a better user score. We won't go as far. In the end, we're talking about two entirely different takes on the action-adventure genre. Nonetheless, we agree that Sonic Frontiers is one of the best Sonic games ever released.