Every ardent fan of The Sims franchise is probably familiar with challenges invented by the players, who wanted to spice up the gameplay. However, these challenges weren't an integral feature of the game. Recently, the developers came forward to fulfill players' needs with two challenge scenarios that will be featured in the latest The Sims 4 free update!
If you are a true Simmer, you've probably heard about the iconic player-invented challenges, such as the 100 Baby Challenge, the Legacy Challenge, or the Rags to Riches Challenge. They aren't the game's features but are definitely making gameplay more entertaining. During the Inside Maxis stream on October 26, The Sims 4 developers demonstrated two new challenge scenarios that will launch in the upcoming game update. Let's see what we can expect.
New challenge scenarios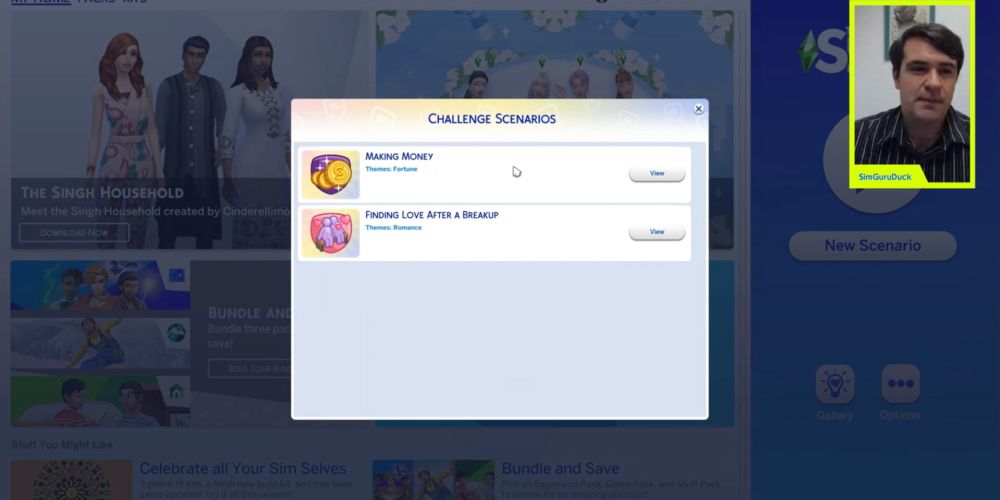 The two new challenge scenarios are Making Money and Finding Love After a Breakup. The developers also mentioned adding new scenarios over time. Some of them will be available for a limited time only, such as Too Many Toddlers and Perfectly Well-Rounded.
According to the developers, scenarios are a new way to play and will provide different outcomes determined by the player's choices.
"Just like in real life. You never know how the story will go, and how you get there is completely up to you," said developers.
Making Money scenario walkthrough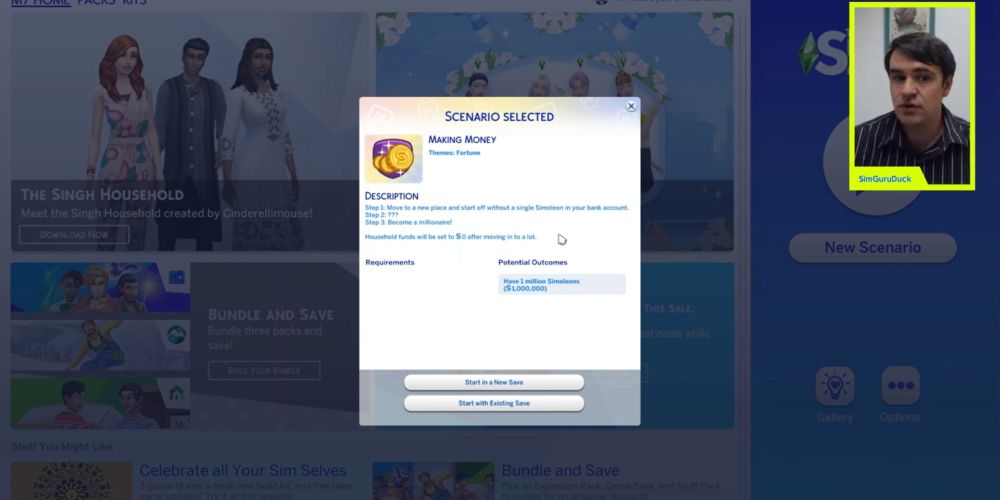 To start, you have to click on the scenario button on the main menu and a list of scenarios will pop up. You can either start the challenge from a new save or from an existing one. However, at the update launch, you will only be able to start from a new save. Additionally, some scenarios will require extra household requirements, such as two adult Sims, or children.
In Making Money you start with zero simoleons in your bank account. Your goal here is to get one million simoleons, and whether you achieve that through hard work or by cheating is completely up to you. After you complete the scenario, your Sim will be awarded satisfaction points.
Finding Love After a Breakup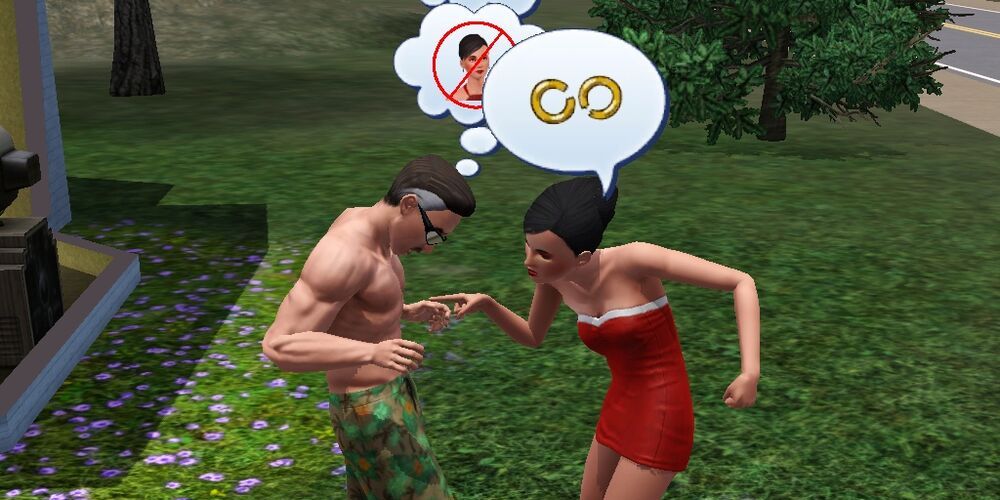 The developers didn't share too many details about the second scenario, Finding Love After a Breakup, thus we can only speculate. As the title suggests, it will concern finding love after being dumped. It may be similar to the player-invented Bachelor/Bachelorette challenge. Based on a popular TV reality show, the goal is to make your Sim fall in love with one of the contestants while eliminating Sims from the challenge every three days. However, we have to wait until the launch of the update to find out.
Is Making Money basically Rags to Riches?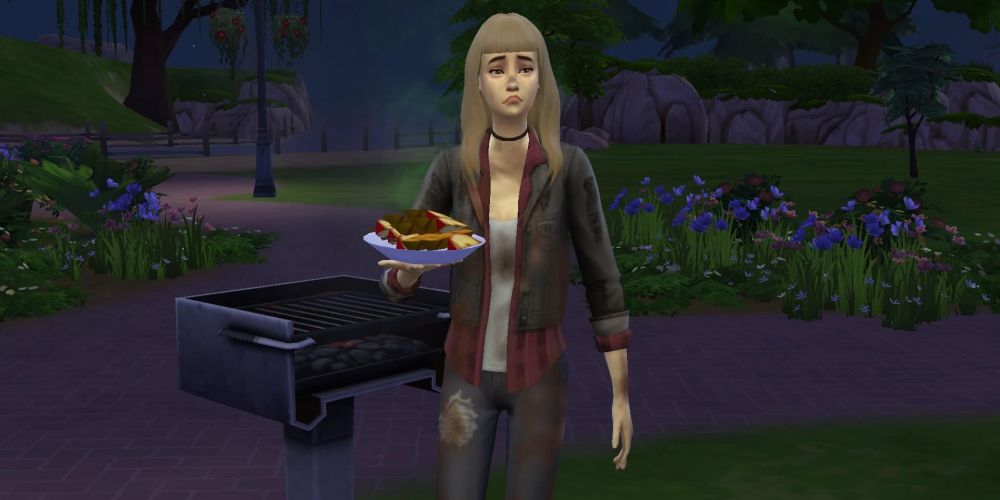 Although this new feature sounds cool, the Making Money scenario looks to us like a less hardcore version of the Rags to Riches challenge.
In Rags to Riches, you start with zero simoleons and no house. Your goal is to build a home, start a family, and have a fulfilling career. During the challenge, you have to keep your homeless Sim alive, by eating food you find, sleeping on the park bench, and showering in other people's houses.
Making Money scenario is slightly different, as you have a head start by being provided with a roof over your head. However, we are still excited to try this challenge and see whether we can earn one million simoleons through hard work or we would have to cheat a little.
The Sims challenges
Although The Sims developers promised new scenarios to appear over time, we highly recommend taking some of the player-invented challenges.
The Legacy Challenge is one of the most iconic challenges in The Sims world. You create a founder Sim and start your legacy, expanding your family to 10 generations of Sims. Sounds easy? Here's the catch. You start with only 1800 simoleons. Moreover, you can make the challenge even more difficult by shortening the lifespan of your sim.
Another challenge, which in some cases took five whole years to complete, is the 100 Baby Challenge. The goal is simple, your female Sim has to give birth to 100 babies in as few generations as possible. There is a whole list of rules, which was created by Simmers over the years, including no cheating (obviously) and no help with the babies.