The season of the Witch is finally upon us, and to celebrate we've prepared a very spooky Halloween for you on GAMIVO! Let's see the fang-tastic prizes and scary games we have for you.
Get ready for trick-or-treating on GAMIVO! This year we are treating you with spooky prizes, monstrous coupons, and chilling games to play on Halloween night! Will you dare to check it out?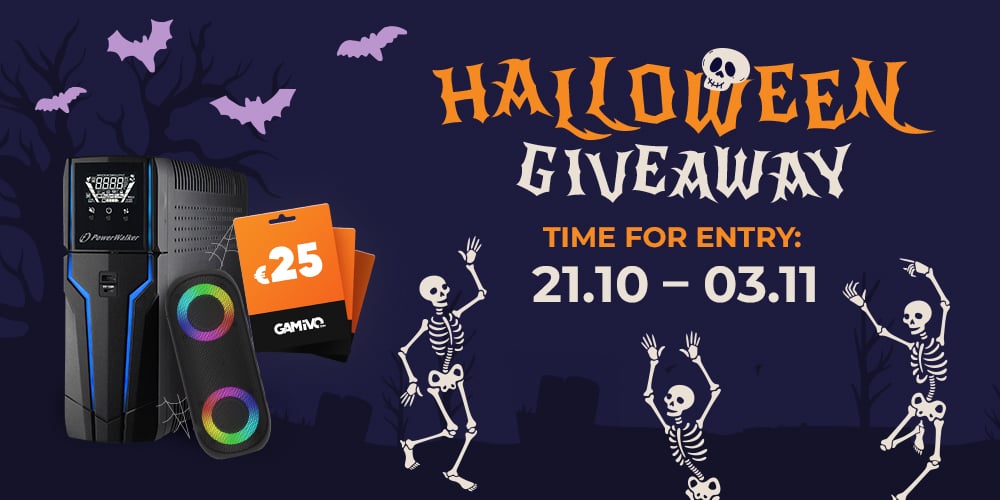 To celebrate Halloween and put you in a spooky mood we have prepared a Halloween Giveaway for you. Among our tasty sweet prizes are two Bluetooth Aurora Speakers, UPS PowerWalker, and balances on GAMIVO, two for €25 and one for €15, which you can use to buy anything you wish on GAMIVO!
Monstrous coupons
Moreover, we've prepared three coupons you can use on any purchase, you make GAMIVO: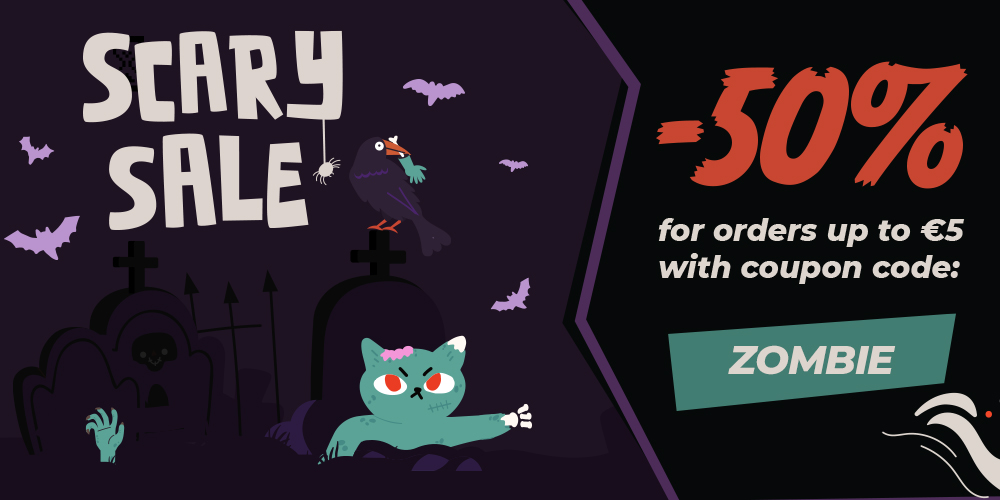 This brain-eating undead coupon gives you a 50% discount on purchases up to €5. Use it to become a killer on a hunt in Dead by Daylight, try to survive the asylum from hell in Outlast, or venture through a desert while pulling together pieces of your past in Amnesia: Rebirth. All this for less than €5!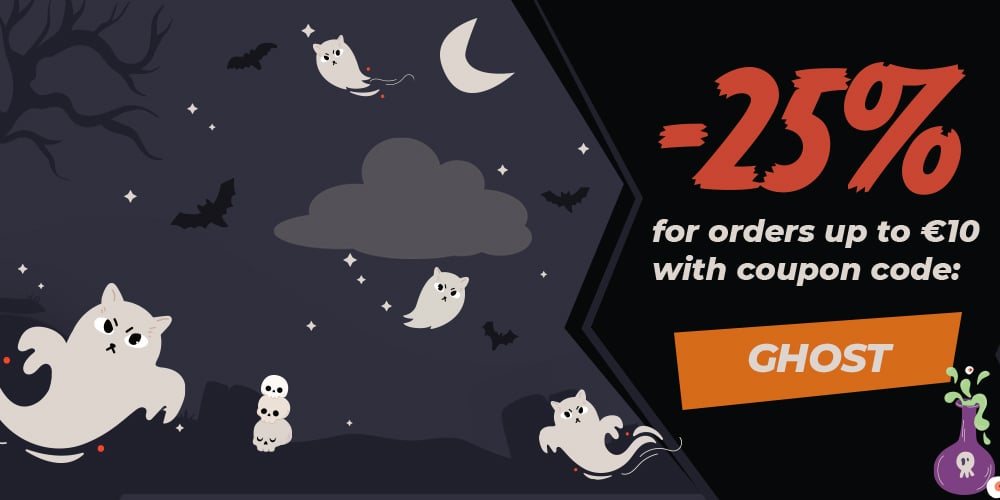 This haunting coupon gives you a 25% discount on purchases up to €10. Fight the flesh-hungry zombies in 7 Days to Die and Dying Light: The Following, or live the true horror by trying to survive in Resident Evil 7: Biohazard for less than €10!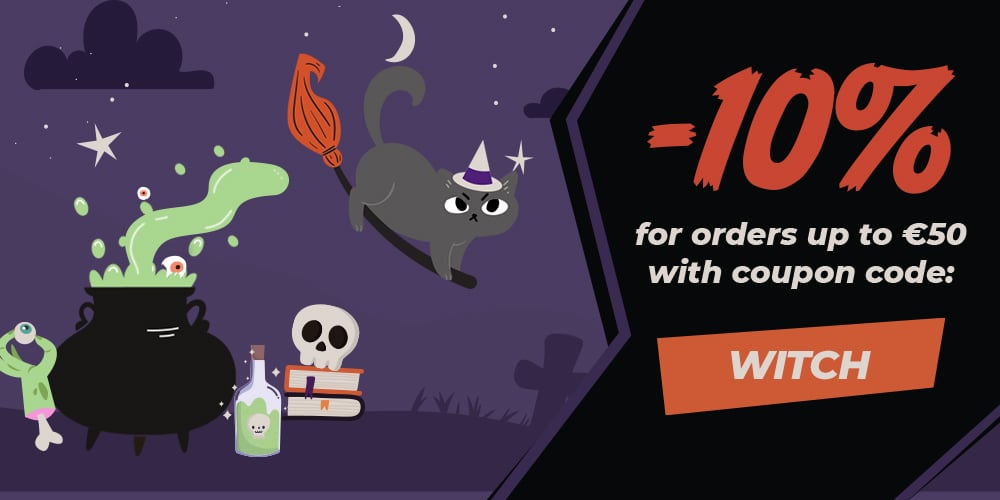 This magical coupon gives you a 10% discount on purchases up to €50. Find Ethan's kidnapped daughter in Resident Evil: Village, make life-or-death decisions while exploring the sunken wreck of a plane in The Dark Pictures: Man of Medan, or solve the mysteries of the evil Signal Tower's transmissions in Little Nightmares II. You can buy all of these chilling games for less than €50 on GAMIVO!
At GAMIVO, we really care about our horror-loving players. So if you like spending your free time playing scary games in a dark room, and gory scenes don't send chills down your spine our Horror Collection is just for you!
The Horror collection includes all the best-selling horror games you can think of, such as Layers of Fear, Resident Evil: Revelations 2, or Dead Space 3.
Are you brave enough to check out the Horror Collection that will make your blood run cold and give you goosebumps?