Every game has something unique to it that makes it stand out. Like a funny protagonist, gripping storyline, enchanting soundtrack, or outstanding graphic design. However, one of the best features a game can have is an open world. This is where fun lies﹘in the freedom of exploring and discovering new things each time you play. If you happen to be searching for open world Switch games, look no further!
Open world games allow you to approach the game in a non-linear way and freely explore all the nooks and crannies and hidden secrets of the game's map. Although this game mechanic has been used since the 1980s, it was the map featured in Grand Theft Auto III that revolutionized the open world games and became a standard design implemented in games from then on. We've already listed our picks for the best open world PC games. However, there are plenty of amazing open world games on Switch too, so let's take a look!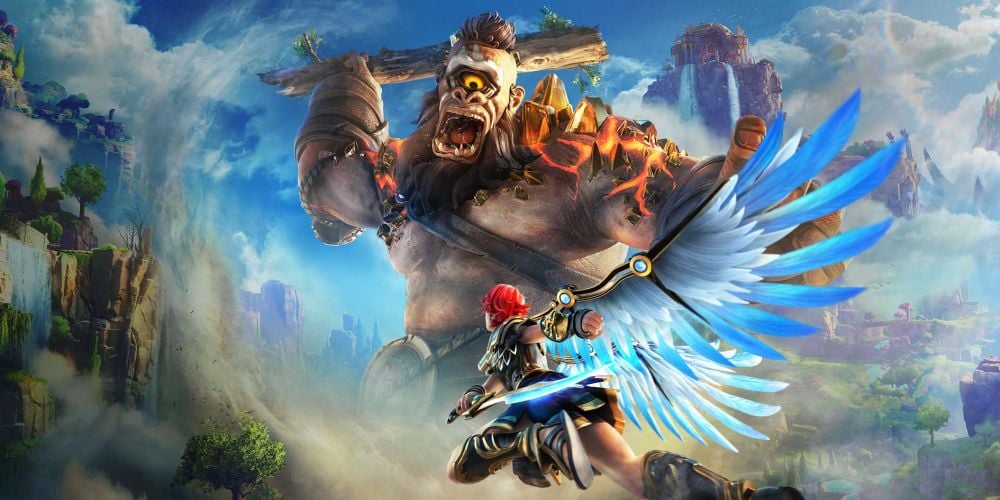 First on our list of best open world Switch games is Immortals: Fenyx Rising. This action-adventure game is set in ancient Greece. You play as the titular Fenyx, whose mission is to save Greek gods from a dark curse. The game is humorously narrated by Prometheus and Zeus, who got very emotionally involved with Fenyx's quest. Immortals: Fenyx Rising gameplay consists of exploration, finding hidden items, solving various puzzles, and of course, dynamic combat. Visually the game strongly resembles The Legend of Zelda: Breath of the Wild, with its cartoonish and vibrant graphics. Immortals: Fenyx Rising map is huge and lets players explore the wide lands on foot, climbing, riding, and flying. Moreover, it is full of hidden objects, equipment, and other collectibles, so we advise searching through every nook and cranny! However, watch out for enemies waiting to fight you at every corner.
Although there are no Immortals: Fenyx Rising multiplayer modes, the game still offers a lot of fun, side quests, collectibles, and upgrades for the single-player. And if you still don't trust us that this is one of the best open world games on Switch, almost every Immortals: Fenyx Rising review on various sites is generally immensely positive. Moreover, Ubisoft claimed that the game was a commercial success since its release in 2020. Apart from the Immortals: Fenyx Rising Switch version, you can also play the game on Xbox Series X|S, Xbox One, PS5, PS4, Ubisoft Connect, and Stadia.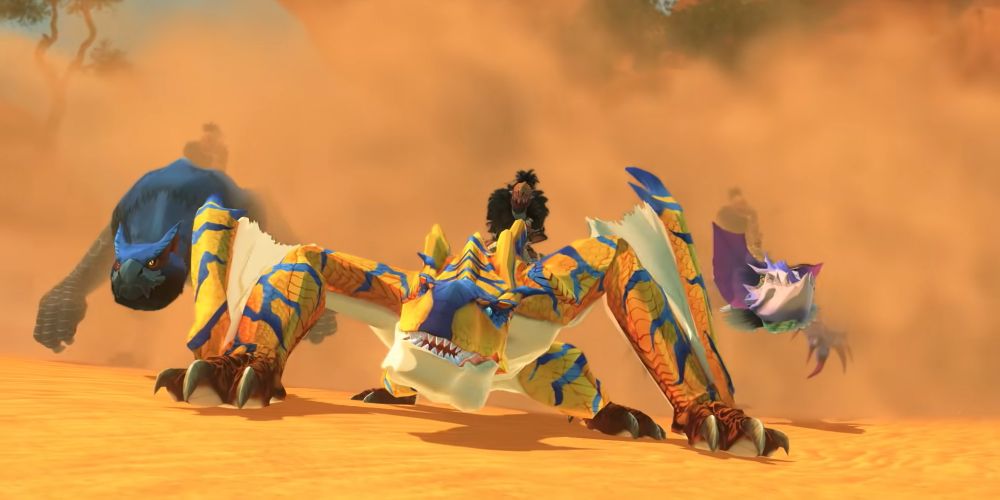 Another one of many great open world games on Switch is Monster Hunter Stories 2: Wings of Ruin. Monster Hunter Stories 2 release date was on July 9, 2021. Moreover, Capcom released a series of free updates, releases of which the fans could follow with the Monster Hunter Stories 2 Roadmap. Monster Hunter Stories 2 gameplay is rather self-explanatory. You take on the role of a young hunter from the Mahana village and, well, hunt monsters. You also wield the knowledge of using a Kinship Stone. This unique relic allows you to create a special bond with monsters, a new feature in the series similar to one from the Pokemon games.
Another change in the gameplay was the switch from real-time combat to a turn-based one. Apart from hunting and fighting, you can explore vibrant locations of the open world map and complete various quests. You'll also meet many colorful Monster Hunter Stories 2 characters as well as old and new monsters. Moreover, apart from the single-player campaign, you can invite friends to a Monster Hunter Stories 2 co op mode and hunt for Monsties together!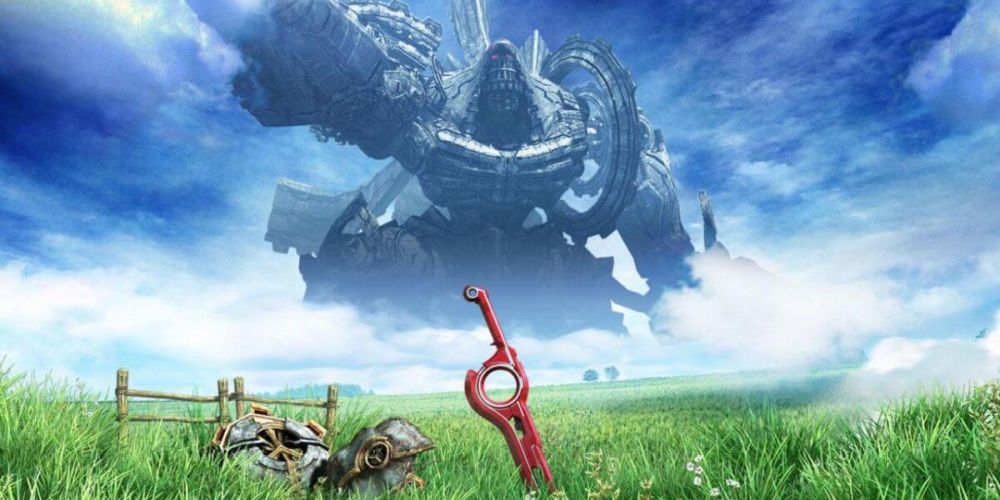 Xenoblade Chronicles is a jRPG game, originally released for Nintendo Wii. In May 2020, Xenoblade Chronicles Definitive Edition Switch, a remastered version of the original game, came out. It tells a story of an orphan, Shulk, who lives in a world where humans and machines are at war. Soon, the boy discovers that he can wield the mighty and mysterious blade Monado. There are also motifs of friendship and hope intertwined in the story. The plot is rich, complex, and divided into chapters.
What makes Xenoblade Chronicles one of the most unique open world Switch games is its realm. The world in which people and machines live are two frozen bodies of titans, Bionis and Mechonis, who'd been at war centuries before. Moreover, the day and night cycle affects the gameplay, such as the quests you'll have or enemies' strength. Speaking of which, the Xenoblade Chronicles gameplay revolves around exploring (including teleportation!) the vast and varied locations, completing main and side quests, and of course, battling with Mechons. During your journey, you're accompanied by Shulk's friend, Reyn. However, along the way, other Xenoblade Chronicles characters, like Fiora, Sharla, or Dunban join you.
As the game is a remastered version of the original, many features were improved. Visual improvements are what you can see right off the bat. Moreover, the developers added clear map markers and guides, as previously it was quite difficult to locate targets and items for quests. However, it's the game's soundtrack that is one of its most memorable features. Xenoblade Chronicles Definitive Edition soundtrack, composed by Manami Kiyota, Yoko Shimomura, and ACE+, includes remixed and remastered tracks, sounds much clearer, and is even more dynamic than in the original.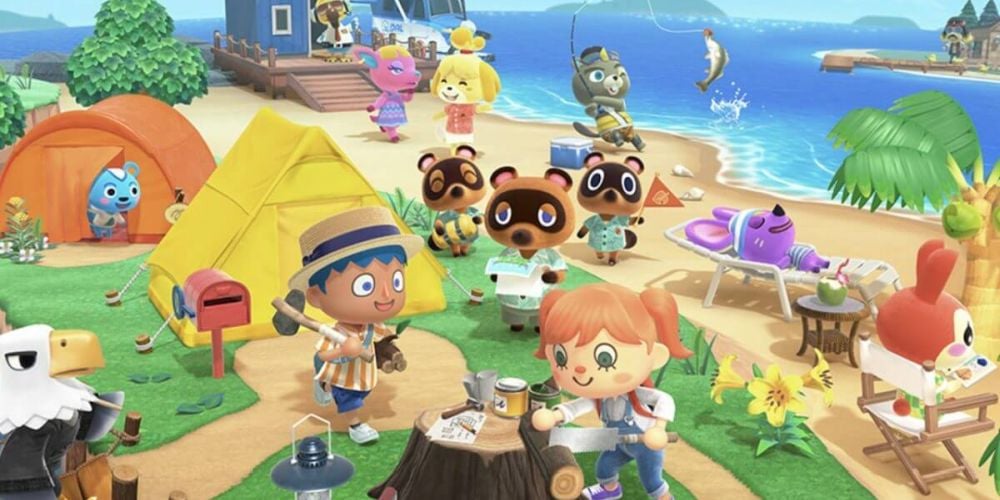 The Animal Crossing franchise is one of the open world games on Switch that is suitable for players of all ages. Animal Crossing: New Horizons is the latest main installment to the series, which came out in 2020. This time, the gameplay slightly differs from the previous titles of the series. Instead of playing in a complete, already built, and inhabited world, the player finds themselves on an empty island and has to start the community from scratch.
So, what to do in Animal Crossing: New Horizons? The possibilities are endless. You can craft, build, design, decorate, customize, relax, explore, and more! Moreover, you can meet and interact with cute Animal Crossing: New Horizons villagers. One of the most unique things about Animal Crossing that makes it stand out from other titles is that it uses real-world time and events. Therefore, you'll encounter some animals only after dusk or during the day. Moreover, since the release, the developers added a few game updates. The latest major Animal Crossing: New Horizons update, the 2.0 update, introduced new features and items, pleasantly surprising fans. However, rumor has it that the 2.1 update is coming our way very soon.
If you are truly an avid fan of the series, you can purchase the Animal Crossing Switch console inspired by the New Horizons installment. The console comes in cute pastel colors and is adorned with adorable Animal Crossing characters. Moreover, if you wish to unlock as many hidden features in the game as possible, a quick Google search for Animal Crossing: New Horizons guide should do the trick. You'll find all the necessary tips that will help you achieve that in no time.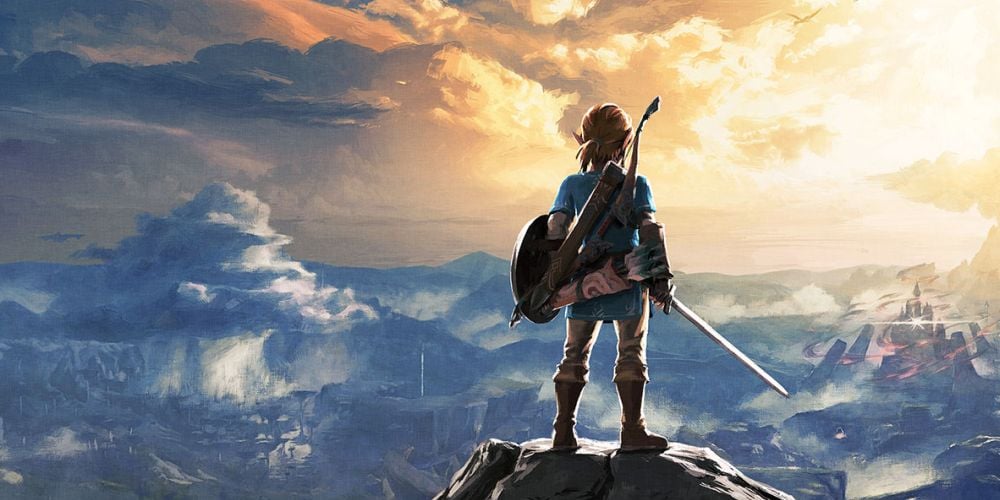 Last but certainly not least on our list of the best open world Switch games is The Legend of Zelda: Breath of the Wild. Playing as Link, who has just woken up from a hundred-year sleep, your goal is to restore peace in the land of Hyrule. The Legend of Zelda: Breath of the Wild map is open and full of hidden wonders to discover. With the right equipment, you can explore every nook and cranny of this world. Moreover, the game includes elements of survival, so you'll use items you find along the way to make food that will expand your skills. You will also encounter many The Legend of Zelda: Breath of the Wild characters, solve puzzles and face dangerous enemies during strategic battles.
And if you're wondering how long is The Legend of Zelda: Breath of the Wild, you should prepare yourself for at least 50 hours of fun. However, completing all side quests and finding all the game's hidden features will take around 189 hours! Apart from immersive and long gameplay, and a plethora of features, The Legend of Zelda: Breath of the Wild soundtrack is also worth mentioning. It features 211 epic tunes composed by Manaka Kataoka, Yasuaki Iwata, and Hajime Wakai that make the playthrough a truly cinematic experience.
Do you agree with our picks for the best open world games on Switch? What game has the best and widest open world in your opinion? Let us know on our social media, and don't forget to check out our list of the best open world PC games!