Warhammer 3 is about to be released soon, so you better prepare for some serious battles in one of the greatest fantasy universes. The final part of the Warhammer trilogy will introduce you to the cataclysmic conclusion. Gather your army and once again step into the Realm of Chaos to fulfill your destiny and shape the future of the world. What can we expect from the upcoming Warhammer 3 release? Scroll down for all the Warhammer 3 news!
Warhammer 3 release date, predictions, and more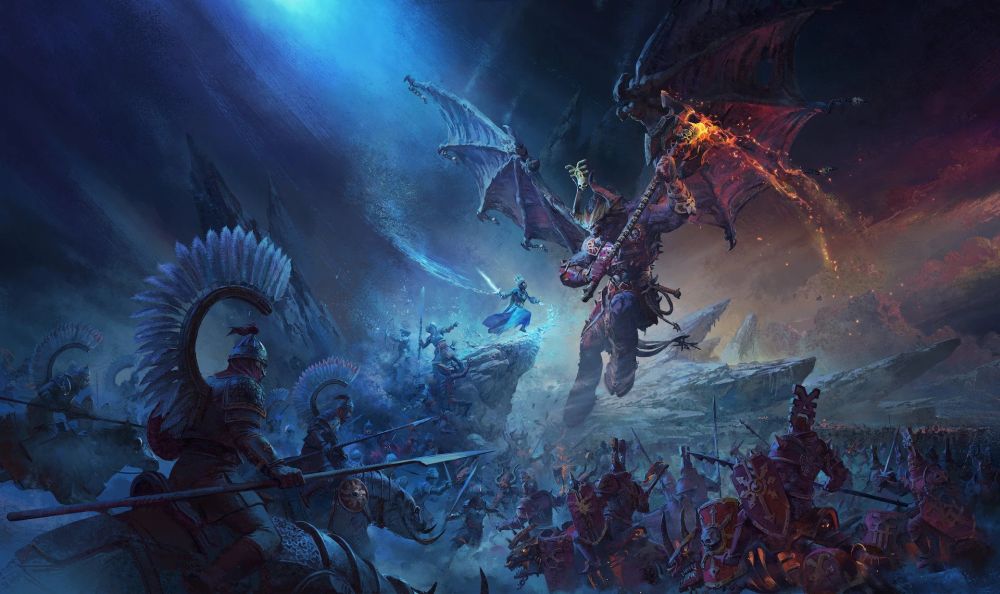 What should you know about the upcoming Creative Assembly title? Let's start with the basics: when is Warhammer 3 coming out? The date is now officially confirmed – on February 17, 2022, we all will be able to continue our Total War adventures on PC. Luckily, the Total War Warhammer 3 release date for macOS and Linux was announced to be held as close to launch day as possible. Considering the popularity of Total War: Warhammer II, the game should quickly gain a crowd of fans. Once again, the players will have a chance to get deep into one of the best turn-based strategy and real-time tactics experiences ever. With a new look at the forces of Chaos, reworked siege battles, and new survival battles, there's quite a lot to expect.
The Realm of Chaos
When it comes to the Total War: Warhammer 3 map, the events will occur in the Realm of Chaos and the Lands of the East. Grab your weapon and embark on a journey to the hellscape, where the Chaos Gods fight against each other and plot their strategy of conquering the world of mortals. This new location is something you've never seen before. Despite being connected to reality, this realm defies the laws of physics and is being shaped by thought and emotion.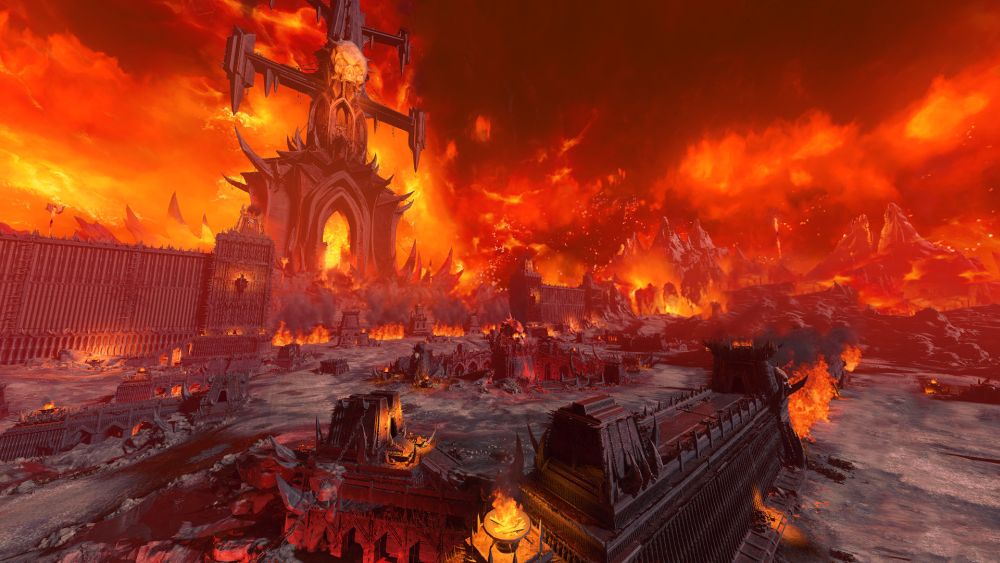 The Lands of the East are a bit closer to reality, with clear inspiration from Russia and China. But with hordes of fantasy creatures, of course. The game's director, Ian Roxburgh, has confirmed the Warhammer 3 campaign map to be twice the size of Warhammer 2's Eye of the Vortex map.
There is also an intriguing concept of Creative Assembly releasing a DLC for owners of the trilogy, which will combine maps from all three games into one enormous Warhammer experience. However, the details are still yet to be spilled.
A peek into the Total War: Warhammer 3 factions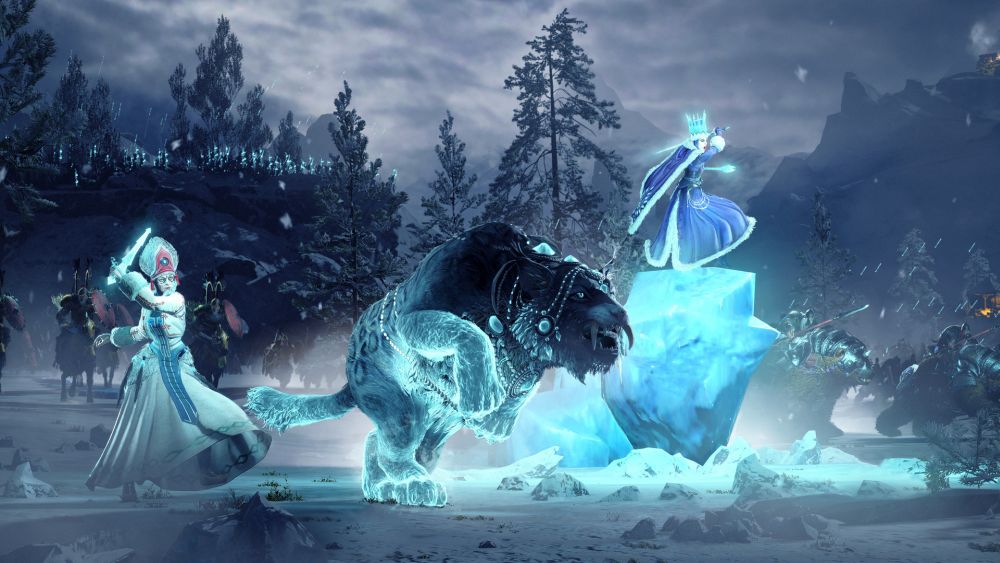 The game will launch with seven factions available to play. Join the forces of Chaos while choosing to play at the behest of Nurgle, the plague god; Slaanesh, the lord of excess; Tzeentch, the changer of ways; and Khorne, the god of blood and slaughter. On the other side, you may choose to lead two armies of mortals in Warhammer 3: Cathay as Miao Ying, The Storm Dragon or Zhao Ming, The Iron Dragon; and Kislev as Tzarina Katarin Bokha or Supreme Patriarch Kostaltyn. Choose your side wisely and face the powerful armies in engaging battles.
Warhammer 3 pre-order bonus
If you decide to pre-order Warhammer 3 now, you'll get the bonus of Ogre Kingdoms Race Pack for free. The DLC adds not only two new Legendary Lords: Greasus Goldtooth and Skrag the Slaughterer, but also new Lords and Heroes and 20+ units. It definitely is a deal you won't regret!.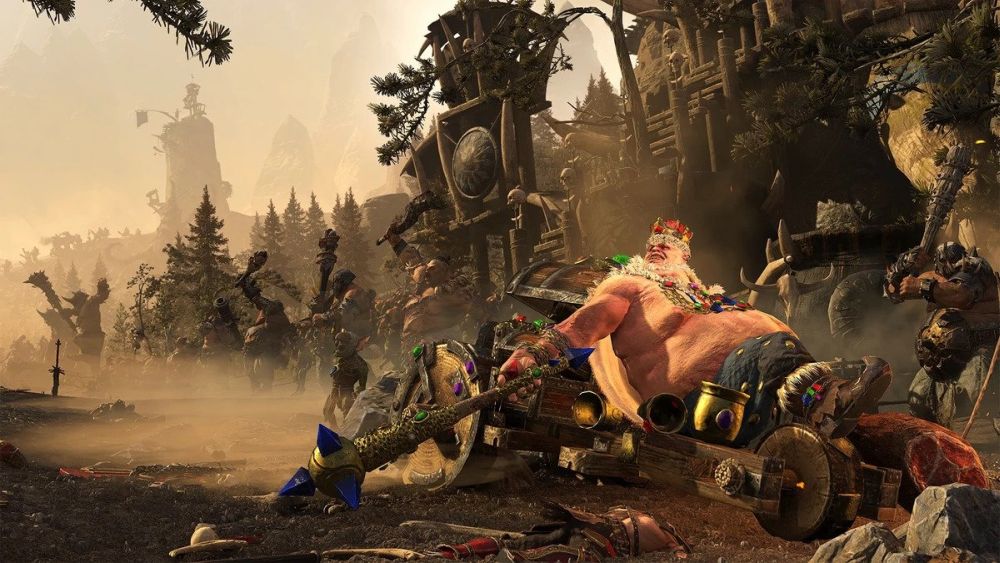 Despite many Warhammer 3 leaks, we're not going to see the release of Total War: Warhammer 3 Collector's Edition, as the Creative Assembly's plans got truncated due to the COVID-19 pandemic. Still, you may opt for two physical special editions of the game with Embossed Metal Cases, double-sided posters, and sets of stickers.
Total War: Warhammer 3 gameplay – what will change?
We already know some facts about the upgrades and features of Warhammer 3 gameplay. While we can expect the major mechanisms to be similar to those featured in the previous installments, there are going to be some key upgrades. If you wish to take a closer look at them, check out this Total War: Warhammer 3 trailer – New Battle Features. From the video we know, we're going to experience some changes in formations, healing and fatigue, bracing, and spells, as well as the exciting Flying Toggle mechanism.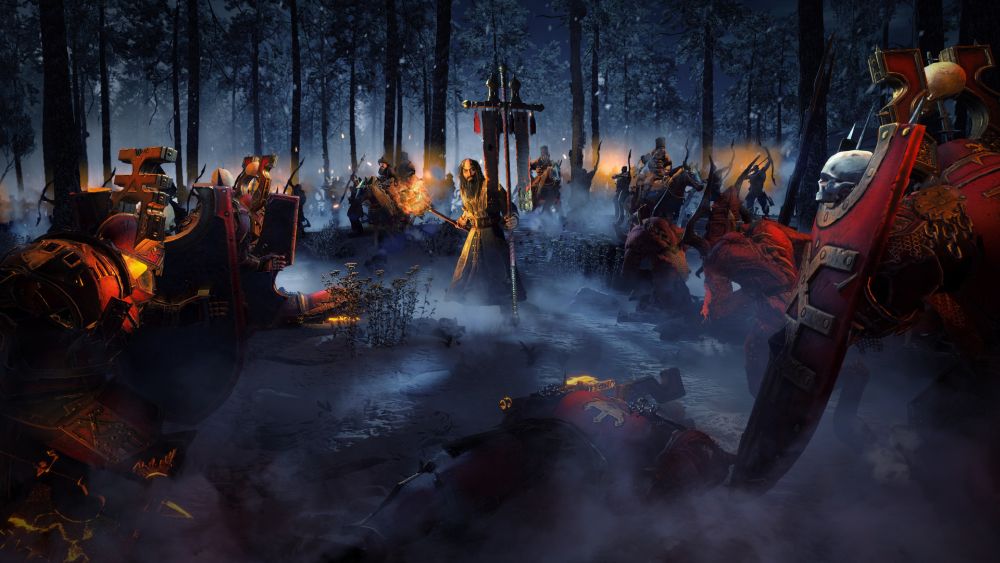 The well-known siege battles will now feature a wider variety of maps, which are also going to be themed more tightly to each faction. You may also spot multiple layers of walls in some cities. The settlements will be more multi-layered with bridges and high ground. The defenders will also be able to spend their supply points on barricades, traps, and fortifications during battle.
Warhammer 3 – the new survival battles
The new and intriguing features are the survival battles. They will provide the players with climaxes to quest chains. These encounters will start off with hordes of weaker enemies and gradually increase the level of difficulty throughout the battle. Partway through, you'll be able to improve your tactics by constructing buildings and recruiting new units.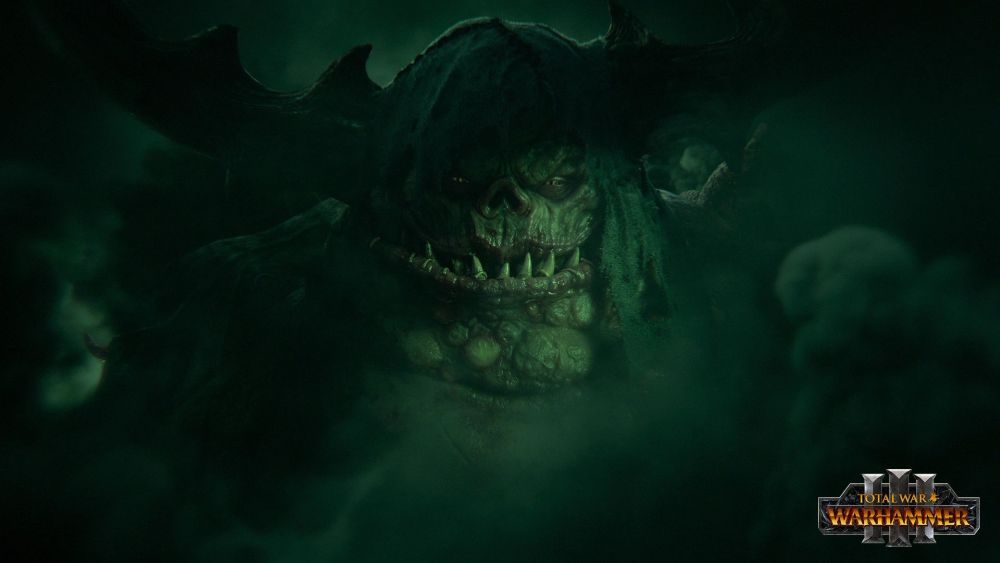 The changes seem promising. Not to mention the unique mechanics of the new factions or the increase of players in Total War: Warhammer 3 player campaign to eight as opposed to the previous Warhammer 2 two-player co-op mode. Seems like hours of experimenting with various strategies.
Total War: Warhammer 3 System Requirements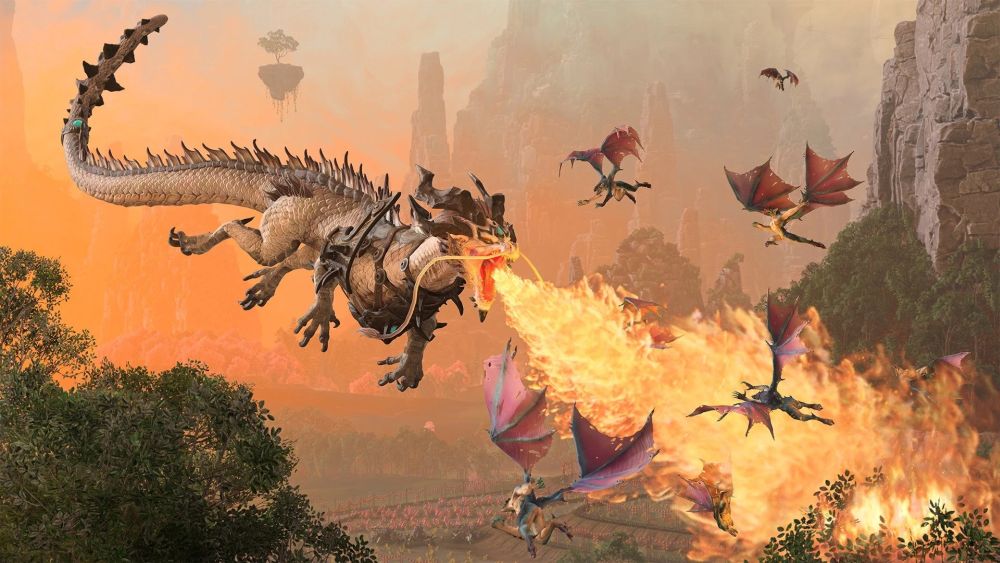 Check out if your hardware meets the requirements of the game to make sure you'll be able to play from day one:
| | | |
| --- | --- | --- |
| | Minimum requirements | Recommended requirements |
| System | Windows 7, 64-bit | Windows 10, 64-bit |
| Processor | Intel Core i3/ AMD Ryzen 3 series | Intel Core i5/ AMD Ryzen 5 series |
| Graphics card | Nvidia GeForce GTX 900/ AMD RX 400 series/ Intel Iris Xe Graphics | Nvidia GeForce GTX 1660 Ti/ AMD RX 5600-XT |
| RAM | 6 GB | 8 GB |
| Drive Space | 120 GB | 120 GB |
| DX | 11 | 11 |
With all the above-mentioned changes and features, we have to admit – we can't wait to put our hands on Total War: Warhammer 3 already! It's going to be such a splendid strategy experience. Feel free to share your thoughts on this release on our social media and grab your copy of the pre-order version with an exclusive Ogre Kingdom bonus at an excellent price.