Crusader Kings 3 is yet another entry to one of the most popular strategy games series, where anyone can try to leave their mark in history. And while until now it was mainly about waging one war after another, the upcoming DLC may change the game into an outstanding reigning simulator. Crusader Kings 3: Royal Court is promised to offer players all the perks of ruling a kingdom and give them a closer look at what's going on inside the castle.
An impressive kingdom simulator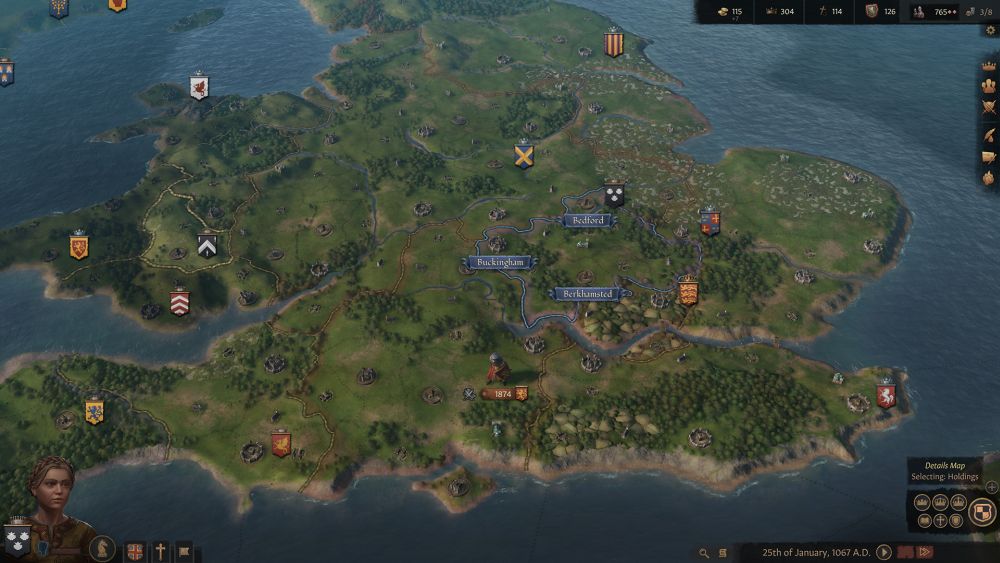 Crusader Kings 3 is a grand strategy RPG set in the Middle Ages. The game was created by Paradox Development Studio and published by Paradox interactive. During the gameplay, you take the lead of a dynasty and face the occurring events. Wars, betrayals, alliances – you'll have to deal with all the challenges of wielding power. Lead your dynasty through centuries and create the world's most impactful empire. And if you wish to take the most advantage of the experience, get ready to immerse yourself with the upcoming DLC – Crusader Kings 3: Royal Court.
The upcoming Crusader Kings 3 DLC
Crusader Kings 3 is a successor to Crusader Kings 2, a well-received strategy game that gathered a huge community of players. One of the reasons why CK2 was so adored was the amount and quality of additional content, and by that we mean a lot of DLC support. There are over 15 official DLCs, and each one of them introduces players to new possibilities and mechanisms. No wonder the players of Crusader Kings 3 have been looking forward to the release of DLC since the premiere of the base game.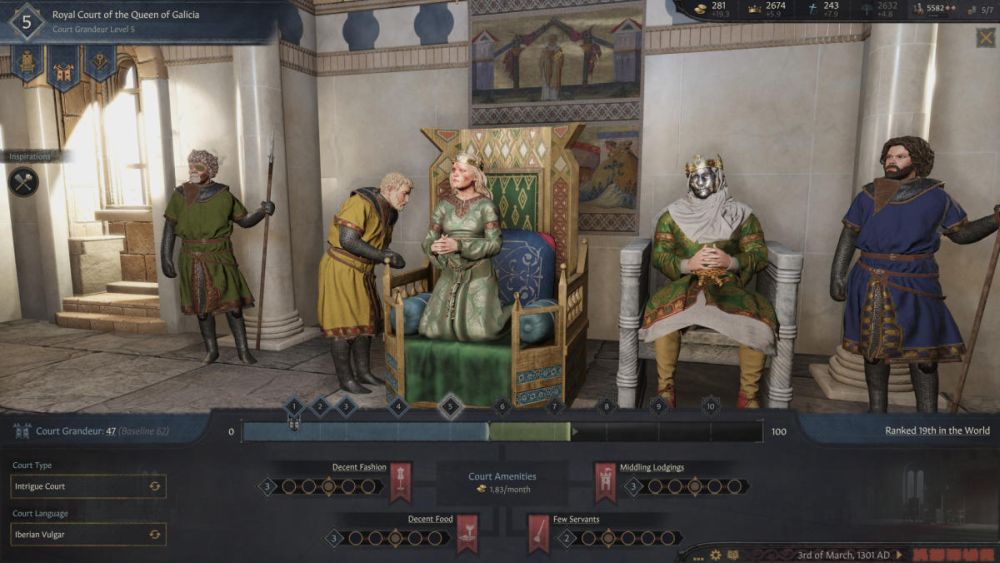 The players of Crusader Kings 3 have been waiting quite a long time to see this DLC coming, so we hope the time is worth the wait. The base game's release date was September 1, 2020, and the Crusader Kings 3: Royal Court DLC rumors were heard around October 2021. In the meantime, players had to make do with the Flavor pack called Northern Lords, which was released on March 16, 2021. While we can't say that CK3 was somewhere incomplete without much more than excellent strategy value, it definitely had much potential. And that potential is plausibly going to be exploited with the upcoming DLC – Crusader Kings 3: Royal Court (release date: February 8, 2022).
Thanks to the latest Crusader Kings 3: Royal Court trailer, we already know, that the game will receive a next gen version on March 29, 2022. That's definitely worth waiting a little bit more.
Crusader Kings 3: Northern Lords Flavor Pack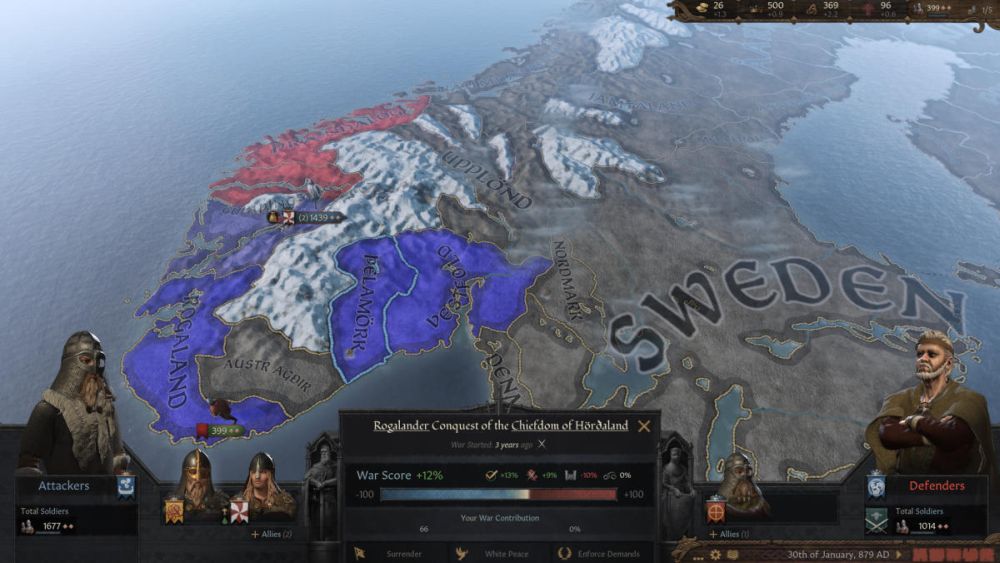 Before we get into details about the upcoming expansion, let's take a look at what's inside the Crusader Kings 3 first DLC. The Flavor Pack called Northern Lords introduced players to new cultural themes related to Norse realms. New adventures, leading hosts into foreign lands to establish new kingdoms, new warriors: Jomsvikings and Shieldmaidens, new events, art, music, and many more fresh features. Brace yourself for the cold winter is coming to the Crusader Kings 3 map.
Crusader Kings 3: Royal Court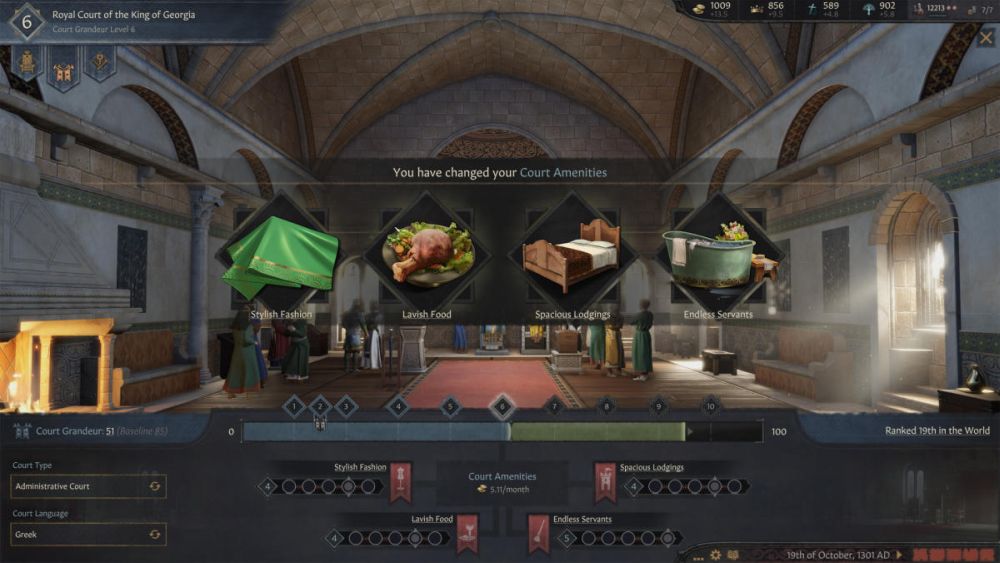 Crusader Kings 3 second DLC is going to introduce us to the Throne Room, a completely new area in which all the kings and queens fulfill their daily duties. A visual representation of your royal court will reflect all the best of your dynasty. Choose one of the four cultural flavors, customize and decorate the court with artifacts and relics. The add-on is supposed to improve the Crusader Kings 3 gameplay with new ways of interaction with the characters of the empire. Meet your vassals and courtiers as they come to your Hold Court with their troubles, seeking a royal judgment. If you wish, you can increase the quality of the court to impress your visitors. To do so, go for some fancy tappings and better food. You can also hire a few talented artists, craftspeople, and thinkers to work on certain projects.
Crusader Kings 3 – culture improvements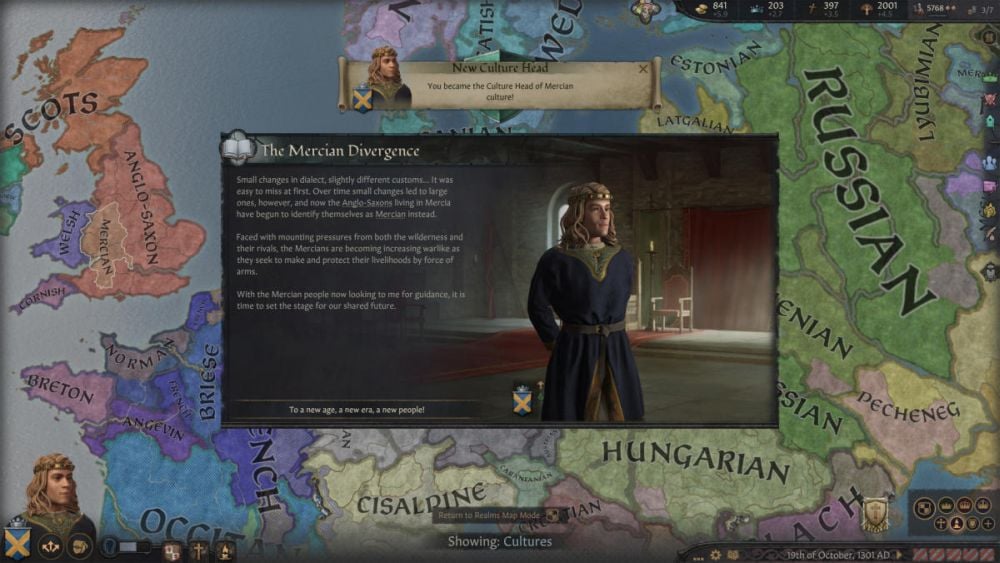 Another thing is the expansion of the cultural system, which may offer players greater dynamism and historical fluidity. With the mechanism of Hybrid Cultures, you'll be able to create a multicultural realm and adapt the life of your kingdom to a particular population and geography. Split from your culture and traditions, and add some new features that better fit your aspirations. Freely merge and divide the elements of the legacy of different cultures, and create your own new subcultures.
It's worth knowing that the Crusader Kings 3 expansion's mechanism will be accompanied by some free changes coming with a patch. There are also more DLCs coming in the future, but we don't know yet what exact content to expect from Crusader Kings 3 DLC plans.
The Ruler Designer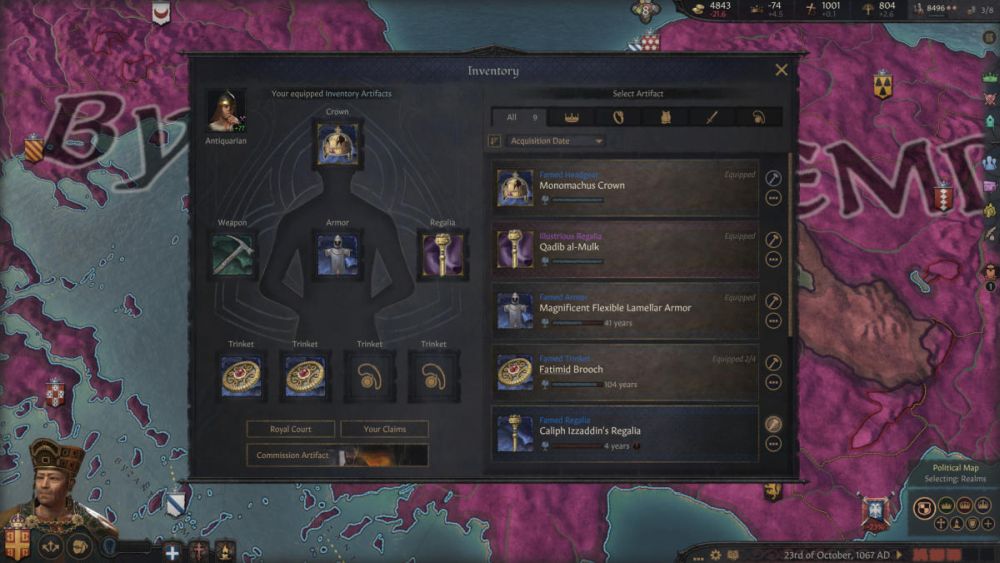 If you're looking for some Crusader Kings 3 character creator improvements, we don't have good news. There's no information about Royal Court containing new outfits or cosmetics. While waiting for the release of new items, you'll have to stick to the Fashion of the Abbasid Court and Garments of the Holy Roman Empire packs. Or you can simply go for some fan-created Crusader Kings 3 mods and give your custom character a truly outstanding look.
Want to take a deeper look into this DLC's features? Make sure to check out Crusader Kings III: Royal Court – Feature Breakdown from Paradox Interactive.
If you wish to access the best possible experience with Crusader Kings 3, the DLCs are the absolute must-haves. That was proven with the previous installment of the franchise. With the upcoming Royal Court expansion, you'll upgrade your gameplay to a whole new level. Let us know your thoughts about the approaching release on our social media!