Lara Croft has just turned 25! To celebrate the birthday of the most prominent female character in gaming history, we have 25 things about the Tomb Raider franchise and its protagonist. Here are Lara's most fascinating secrets.
1. Laura Cruz
In the first Tomb Raider concept, the protagonist's name was Laura Cruz. She was a mercenary from an unspecified Latin American country.
2. Name from a phone book
Heroine's name has been modified several times. First, to Lara Cruz, and later the developers wanted to change her last name to sound British. To pick a proper name, they searched a phone book.
3. Unexpected inspirations
Among inspirations for an early Lara Croft concept were some unexpected ones, such as singer Neneh Cherry and the protagonist of the Tank Girl comic book.
4. A sex symbol
The man behind the creation of Lara Croft was a Core Design developer Toby Gard. He didn't want her to be a sex symbol. Unfortunately, Eidos, the Tomb Raider publisher, decided to emphasize Lara's female attributes. This was one of the main reasons why Gard left the studio in 1997.
5. Real Laras
Over the years, numerous models have served as the official Lara Croft role-players during promotional events:
Nathalie Cook – 1996-1997,
Rhona Mitra – 1997-1998,
Vanessa Demouy – 1998,
Nell McAndrew – 1998-1999,
Lara Weller – 1999-2000,
Lucy Clarkson – 2000-2002,
Jill de Jong – 2002-2004,
Karima Adebibe – 2006-2008,
Alison Carroll – 2008-2010.
In 2008 Lara Croft earned a Guinness Book of World Records spot for the most real-life stand-ins.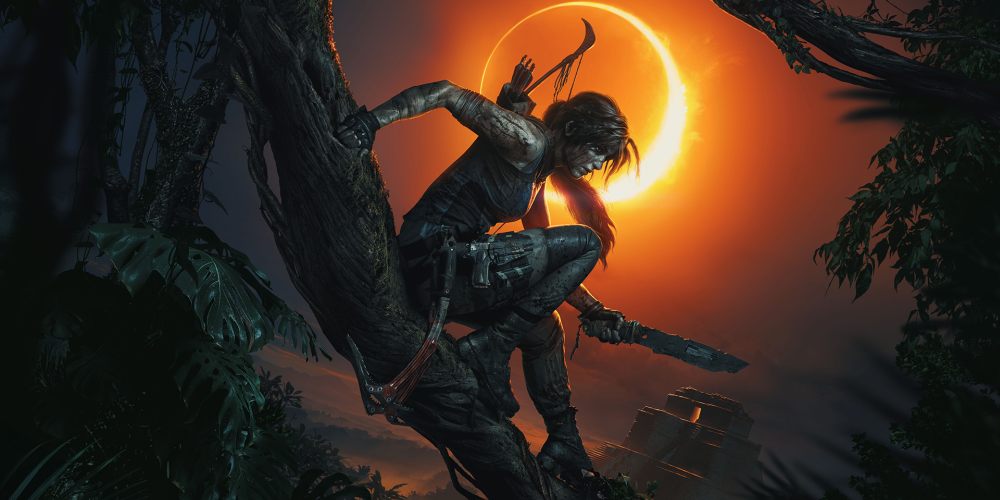 6. Record breaker
This is not the only record set by Lara Croft. The Tomb Raider franchise is featured in the Guinness Book of World Records as:
Most Successful Video Game Heroine,
Most Recognizable Female Character in a Video Game,
Most Detailed Video Game Character,
Most Official Real Life Stand-Ins,
Highest Grossing Computer Game Spin-off,
Most successful live-action transfer,
Most Magazine Covers for a Videogame Character,
the Largest gathering of people dressed as Lara Croft.
The latter record was set in 2016 during Paris Games Week when 270 fans posed in a Lara Croft costume.
7. Little Britain
Although Lara is canonically British, she's never been portrayed by a British actress – Angelina Jolie is American, while Alicia Vikander is Swedish.
8. Visa commercial
Another celebrity who portrayed Lara was Sofia Vergara. The Colombian-American actress starred in a joined Visa – The Angel of Darkness commercial.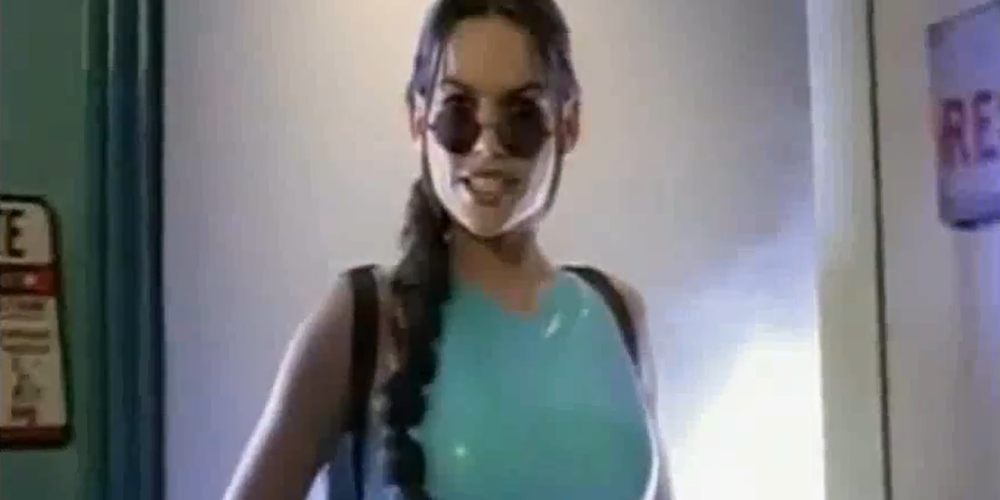 9. Commercial break
Speaking of commercials. Lara's image has helped sell multiple products and services, including SEAT and Audi cars, Lucozade drinks, and the ZDNet website.
10. Lara reborn
Eidos convinced Toby Gard to return and help develop Tomb Raiders reboot. Consequently, Lara's father played a role in Tomb Raider: Legend development. This time the heroine was portrayed in a much more realistic way. Moreover, in the reboot, Croft's personality was, finally, as relevant as her looks.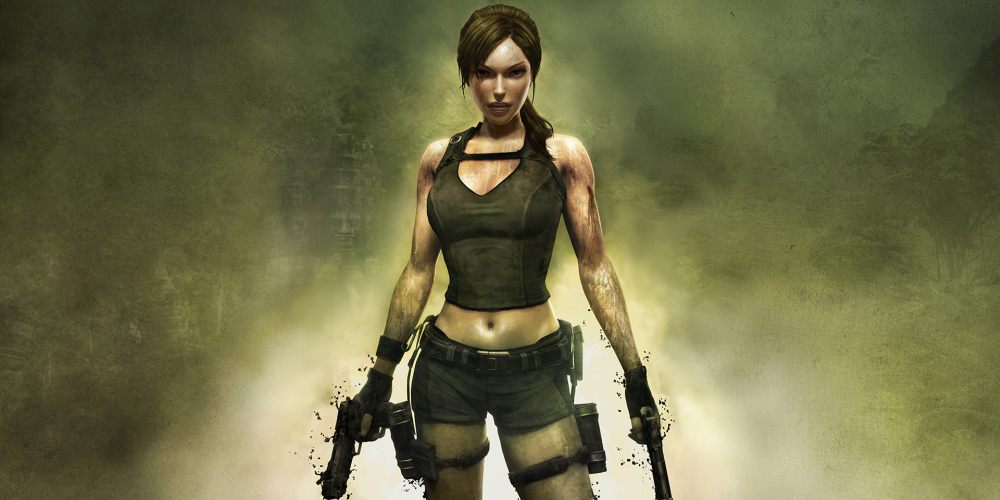 11. Naked Lara?
Despite what some say, no Tomb Raider game features cheat codes that remove Lara's clothes.
12. Indiana Jones in Tomb Raider
We can find some references to Indie in Tomb Raider games. For example, in the first Tomb Raider, you can notice the Ark of Covenant by the Croft Mansion door. Moreover, in Tomb Raider: The Last Revelation's Angkor Wat level Lara finds a skeleton of an adventurer with a whip and fedora – trademark accessories of the iconic archeologist.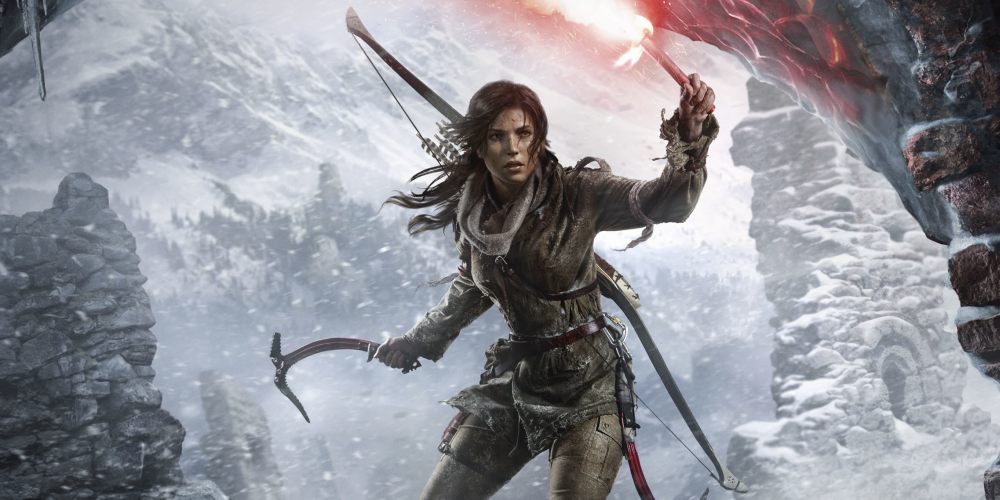 13. She's not the only one
When you see Tomb Raider, you think of Lara Croft. However, she's not the only playable character in the series. The other is Kurtis Trend, who we can control in a few TR: The Angel of Darkness levels.
14. The Angel of Doom
Kurtis Trend was planned to play a prominent role in The Angel of Darkness trilogy. Unfortunately, the game that was supposed to start a new chapter in Lara's history failed to deliver. It was no surprise since some of the planned content was removed, while many existing mechanics seemed unfinished and unpolished. Kurt was not the sole victim of the game's poor performance. The Angel of Darkness failure was the main reason why Eidos transferred the production of the next Tomb Raider game to Crystal Dynamics. It was basically a death sentence for Core Design.
15. Daddy issues
Lara's backstory and personality have changed several times. It applies eighter to significant events that shaped her and details from her past alike. For instance, her father's name was changed. In Tomb Raider's and Tomb Raider: The Last Revelation's manuals he's mentioned as Lord Henshingly Croft. However, in Tomb Raider: Legend and newer games, Lara's father is named Richard.
16. A die-hard single
Rumor has it that Kurtis Trend was planned to become Lara's love interest in The Angel of Darkness sequel, but the game was canceled. As a result, there has never been a romantic story arc in Tomb Raider games.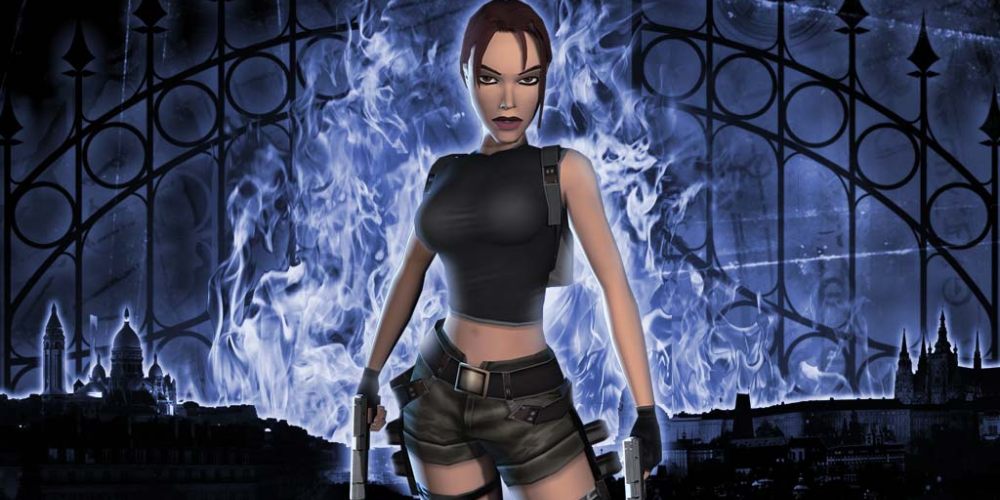 17. Marry Lara
Miss Croft is single, not due to a lack of offers. A former Eidos PR Manager, Tricia Gray, revealed that multiple men had contacted the studio and proposed to Lara. Yes, you get it right – real people wanted to marry a fictional character.
18. Mona Connelly
Despite all the flaws, there are some funny things about The Angel of Darkness. For instance, in one of the missions, Lara investigates the Louvre Museum. You can spot the famous Mona Lisa painting there. If you look closely, you will realize that there's something wrong with the Da Vinci masterpiece – Lisa del Giocondo's face was swapped for the image of the game's composer, Peter Connelly.
19. The way
The famous virtual adventurer has her street. Lara Croft Way is located in Derby near the place where Core Designs had its studio.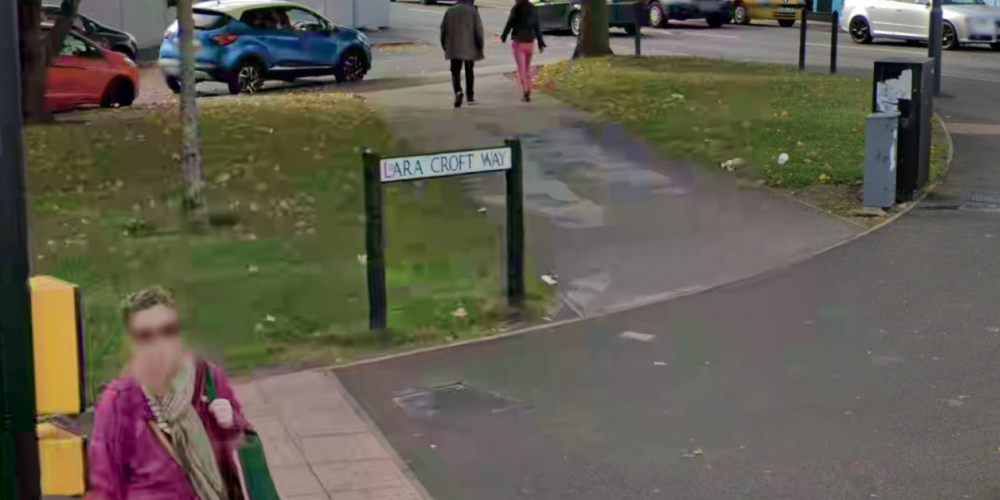 20. Media superstar
As for 2021, Lara Croft has starred in three movies, the Revisioned: Tomb Raider animated show, a book series, and numerous novels. Some of them are novelizations of the games, but there are original stories too. If you're looking for some never-seen-before Lara adventures, you should read:
The Amulet of Power by Mike Resnick,
The Lost Cult by E. E. Knight,
Lara Croft and the Blade of Gwynnever by Dan Abnett,
Tomb Raider: The Man of Bronze by James Alan Gardner.
Moreover, the Tomb Raider animated series was announced in October. The Netflix exclusive is supposed to be set after the Shadow of the Tomb Raider events.
21. Cancelled Laras
Like almost every long-running video game franchise, Tomb Raider has some canceled installments in its history. There are at least three Lara projects that have been terminated.
Tomb Raider: 10th Anniversary – an unfinished remake of the first Tomb Raider that Core Design was developing around 2005.
The Lost Dominion – the second installment in the ill-fated The Angel of Darkness trilogy.
Tomb Raider Ascension – horror game planned as the Tomb Raider: Underworld successor. The project was canceled, but some of its features can be found in the Tomb Raider reboot released in 2013.
22. Lara abroad
Miss Croft sometimes appears outside her iconic series. So far, she has officially guest-starred in several video games, including Animal Crossing: New Horizons, Fortnite Battle Royale, Final Fantasy Brave Exvius, and Brawlhalla.
23. Easter eggs
The list of unlicenced Lara references is much longer. For instance, playing Duke Nukem: Time to Kill, you can find Croft's outfit in a changing room, while in Shadow Warrior, Lara can be found imprisoned in a dungeon. Also, Witcher 3, Uncharted 4, Red Alert 2: Yuri's Revenge, Spider-Man, feature some Tomb Raider easter eggs.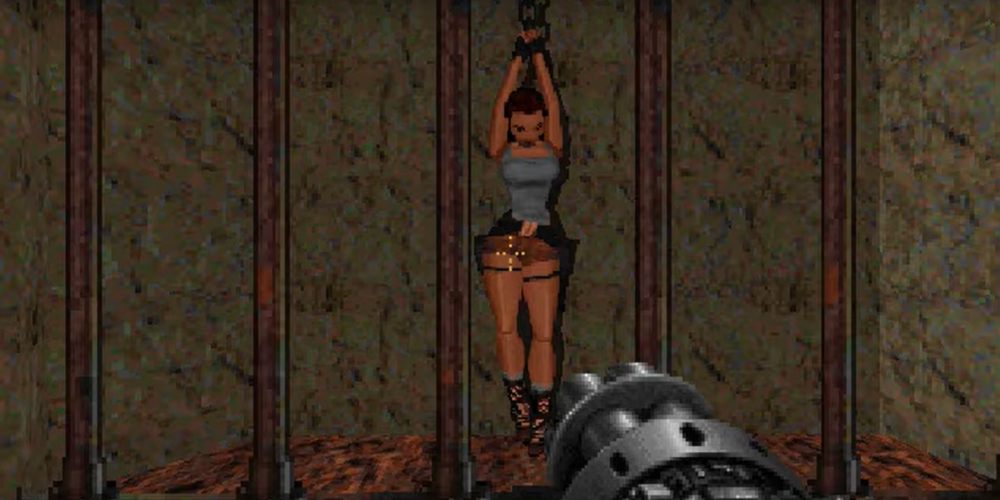 24. Lara and U2
Lara Croft was a part of the PopMart Tour by the famous band U2. Animation featuring the Tomb Raider protagonist was displayed during the Hold Me, Thrill Me, Kiss Me, Kill Me song.
25. A musician
Our final secret is the one that Lara would like everybody to forget about. There are two music albums signed with Lara Croft's name: Come Alive and Female Icon. They were released in 1998 and 2001 respectively. Both feature house music, Rhona Mitra's vocals, and are terrible. As a result, their availability was limited to France, where the character was incredibly popular.