All hands on deck, the new adventure begins! World of Warships has just called all sea wolves from North America to join the Treasure Hunt, a new quest that lets you win awesome prizes from the event's partners, including HP, Cooler Master, Displate, Windscribe, Discord Nitro, and GAMIVO.
The Treasure Hunt began on November 15. All the fearless captains have four weeks to complete various objectives and earn Treasure Tokens that you'll exchange for rewards. Don't worry; you don't have to fight the Kraken or get an anchor tattoo. Sharing a link, winning World of Warships battles, inviting a friend, or taking a quiz is enough to earn Treasure Tokens.
The captains will be called to their home ports on December 13. However, it's not the end! Every good naval story concludes with an epic battle, so the Treasure Hunt's grand finale will be equally legendary. It will take place on Twitch on December 14, and you'll have a chance to grab some really outstanding prizes, such as gaming laptops, monitors, and Oculus Rift VR headsets. The more Treasure Tokens you earn during the Hunt, the greater your chances of getting the most valuable loot.
You can join the Treasure Hunt here
World of Warships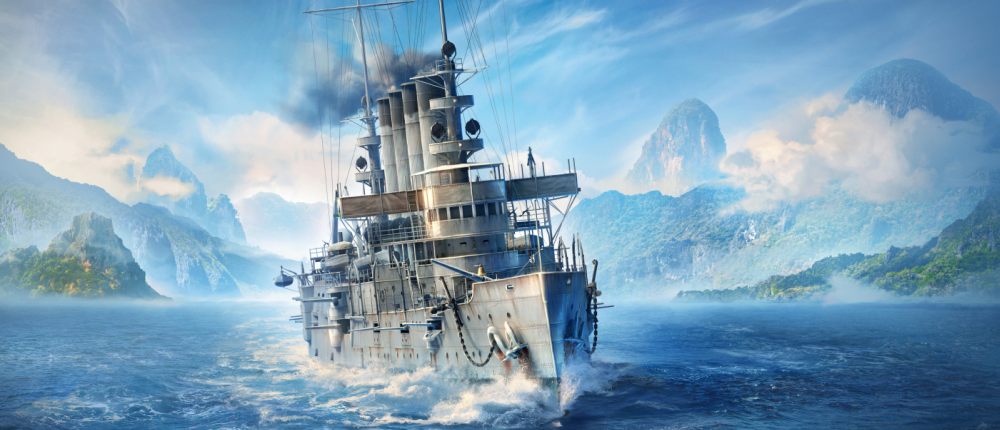 World of Warships is a free historical, online combat PC game that lets you build your own fleet and participate in exciting naval battles. You can choose among destroyers, cruisers, battleships, aircraft carriers, and submarines to find the warship type that suits your playstyle to provide the ultimate naval warfare gaming experience. Moreover, the game features over 500 carefully recreated vessels from WWI and WWII, including such famous warships as the USS Midway, HMS Belfast, and ORP Błyskawica, making it a reference for naval history enthusiasts.
If you haven't played World of Warships yet, the Treasure Hunt is a perfect time to become a captain and start your naval adventure!