The Uncharted series introduces us to the gripping adventures of a brave treasure hunter, traveling across the world and solving historical mysteries. Players fell in love with the stories of Nathan Drake so deeply that soon we'll be able to experience them on the big screen. Fingers crossed, it's going to be a good game adaptation since the Uncharted cast full of stars is quite promising.
Uncharted games – a multiply-awarded franchise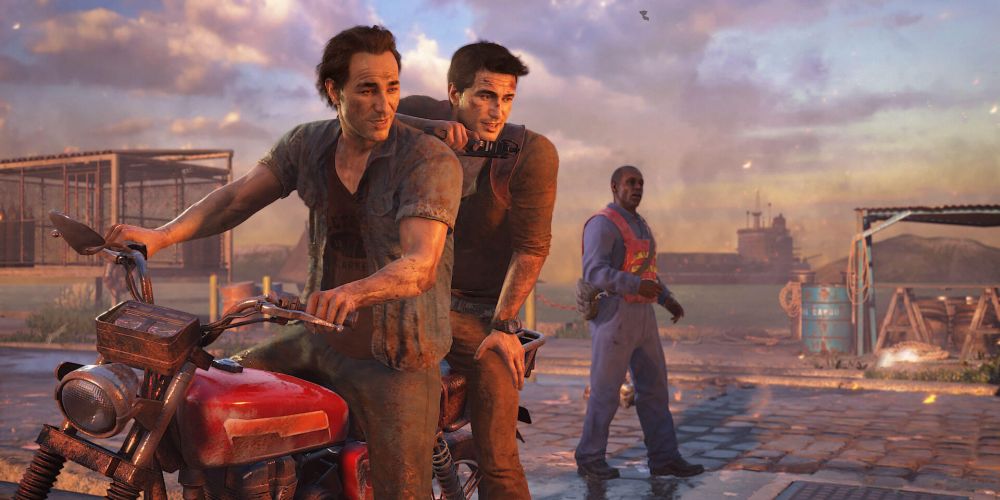 The adventures of treasure-hunters wandering around tombs, accidentally stepping on long-forgotten traps, and solving mysteries seem like a perfect idea for an adventure game storyline. No wonder Naughty Dog's Uncharted has been receiving favorable reviews since its first installment. The original game, Uncharted: Drake's Fortune, was released in 2007 as a PlayStation 3 exclusive.
After the general success and well-reception, the subsequent titles were just a matter of time. For now, the franchise consists of 4 main titles about Nathan Drake's adventures:
Uncharted 1 Drake's Fortune,
Uncharted 2: Among Thieves,
Uncharted 3: Drake's Deception,
There is also Uncharted: The Lost Legacy, in which players were introduced to a new protagonist: Chloe Frazer. We'll talk about this installment later in this post.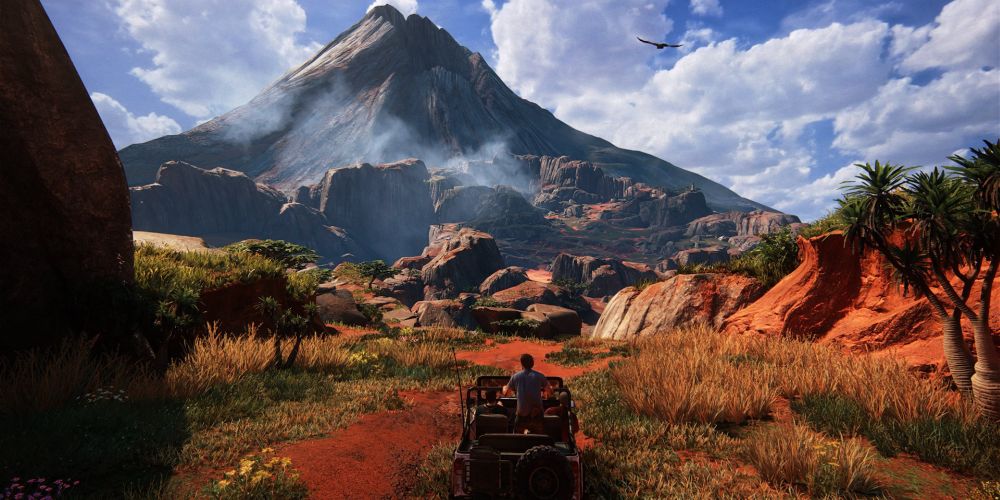 All the games are available to be played on PlayStation consoles, including the remastered versions featured in Uncharted: The Nathan Drake Collection and the upcoming Uncharted: Legacy of Thieves Collection. If you're looking for an Uncharted PC version, we're happy to tell you that you may expect the Legacy of Thieves PC port later in 2022.
Apart from the main games, you may try out two PlayStation Vita games – Golden Abyss and Fight for Fortune, as well as the mobile game – Uncharted: Fortune Hunter.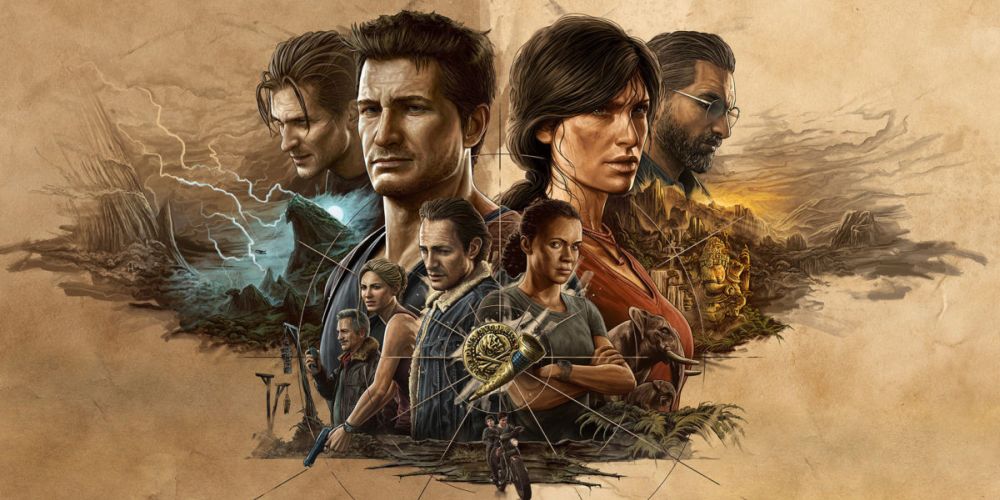 The next project of Naughty Dog, the main team behind the franchise's success, is the release of Uncharted: Legacy of Thieves Collection. The bundle will include two remastered titles for PS5: Uncharted 4: A Thief's End and Uncharted: The Lost Legacy. The collection lacks the previous games from the series, however, with the PS5's backward compatibility, you're still able to experience the first adventures of Nathan Drake on the next-gen console.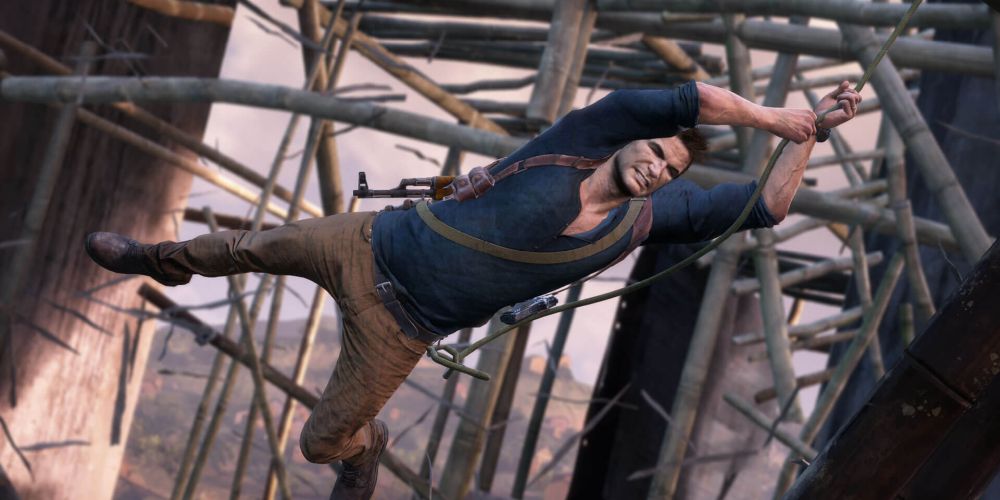 The final part of Nathan Drake's adventures was released by Naughty Dog in 2016. On his last journey, Drake gets coaxed out of his calm and kind of boring retirement, when his brother Samuel unexpectedly turns out to be alive. You'll join the extraordinary journey of Nathan and his fellow sidekick Sully, Uncharted's unforgettable duo. If you enjoy the adventurous stories of Tomb Raider games or Indiana Jones movies, you should give this game a try.
Apart from a gripping storyline with great voice acting, you can expect nice graphics, improved stealth and traversal systems, and a more open-level design than in previous installments. There are 24 Uncharted 4 chapters, including prolog and epilog, which gives you about a 15-hour experience.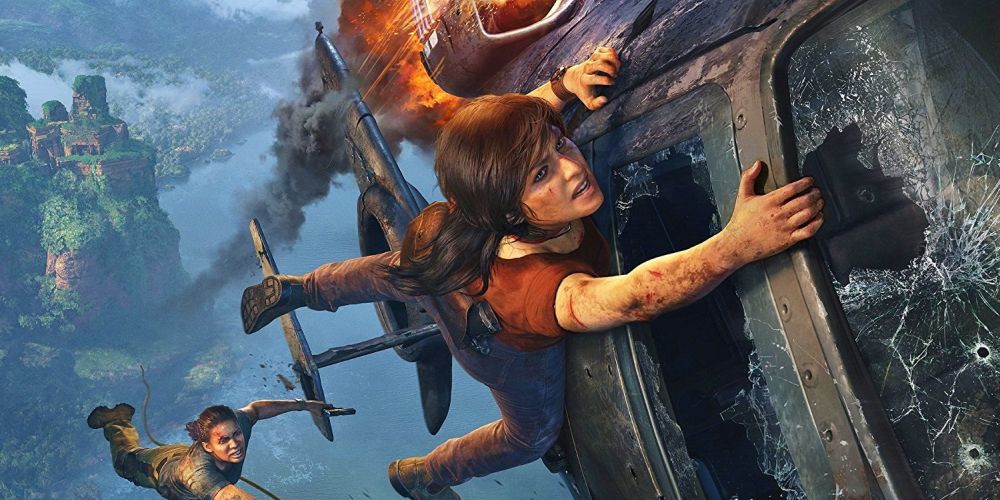 With Nathan Drake's story coming to an end, the franchise needed a new protagonist. The latest Uncharted game focuses on the adventures of an adventure-seeker, Chloe Frazer, looking for the Tusk of Ganesh in India. Teaming up with Nadine Ross, an ex-mercenary, Chloe embarks on a journey, which abounds with many dangers and secrets.
Uncharted: The Lost Legacy's reviews were mainly positive, despite the lack of Drake's presence. The audience gave specific recognition to the game's detailed architecture, subtle hint system, and elements of humor. When it comes to the difficulty level of Uncharted, Lost Legacy's walkthrough is more of a relaxing adventure than a stressful experience. Like the previous installments, this one also includes the rewarding and easy-to-follow trophy-collecting mechanism, which does not make a trophy guide necessary.
Uncharted movie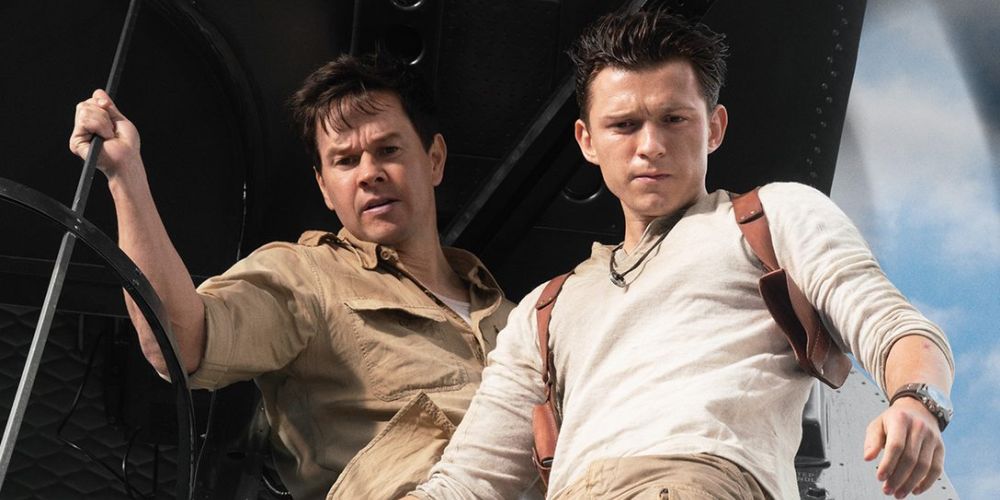 The Uncharted franchise becomes more than just a series of games. After the success of Naughty Dog's games, we'll soon get a chance to watch Nathan's adventures in cinemas. Due to the COVID-19 pandemic, the Uncharted 2021's premiere has been delayed. Now the Uncharted movie release date is set to February 18, 2022.
The plot is highly inspired by the first adventures of Nathan Drake, Uncharted movie protagonist, presented in the first installments of the video games series. The Uncharted movie trailer gives us a sneak peek into the plot, featuring some re-made scenes from games. You can also check out the second Uncharted trailer with the extended plane scene cut.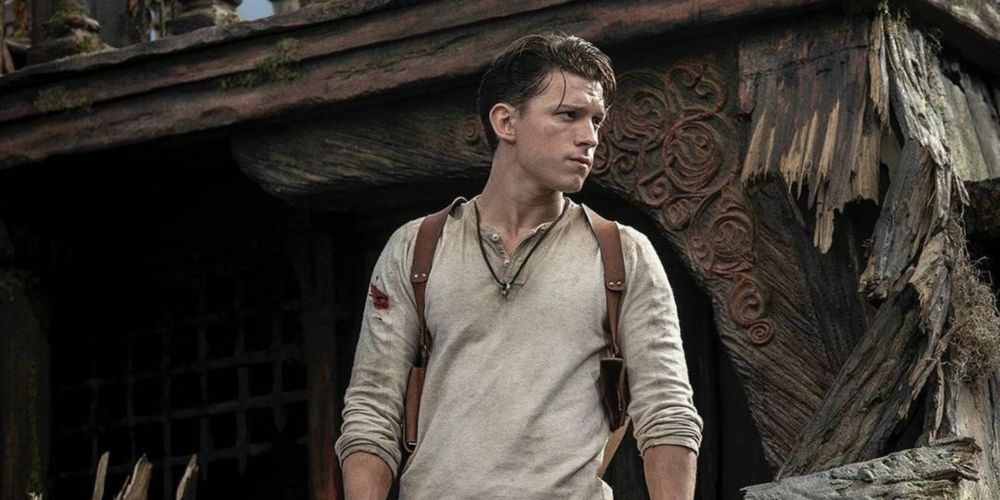 Despite some less-enthusiastic voices from those already disappointed by low-quality film adaptations of video games, this time we can see the light in the dark, thanks to the Uncharted movie cast. With well-known and skilled actors, such as Antonio Banderas, Mark Wahlberg, and Tom Holland, Uncharted promises to be good. Yet, there are some voices complaining about not casting Nathan Fillion as the protagonist, as he already starred in 2018's Live-Action Fan Film and did a remarkable job.
Besides considering Tom Holland looking too young for the role of Nathan Drake, games' fans have more fears and doubts about mixing scenes from different installments, not including some characters, like Elena Fischer, or not making Mark Wahlberg look enough like Sully (without his mustache and indispensable cigar).
Whether the Uncharted movie turns out excellent or dull, it's definitely a must-watch for every fan of this outstanding action-adventure franchise. Feel free to share your thoughts about it on our social media and read what others think about the production.