As we are getting ready for the official release, we've prepared a rundown of everything you should know about the upcoming sequel to Dying Light. The second installment to the critically-appraised title is about to premiere! When is Dying Light 2 coming out? What can we expect in this epic survival RPG? Read our article to find out what is waiting for us!
Dying Light 2 release date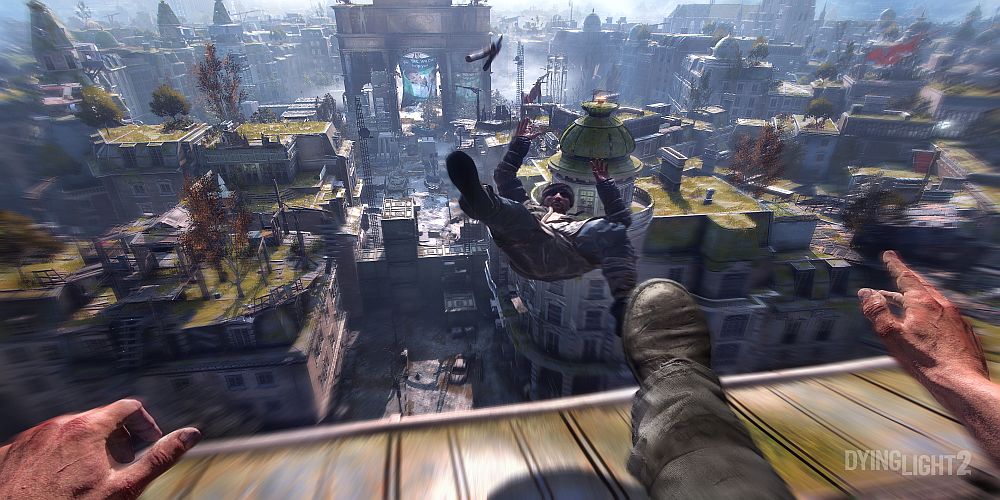 Similar to many upcoming titles, the very first release date of DL2 was delayed due to pandemic-related issues. Dying Light 2 initial release date was set to December 7, 2021, but fortunately, we don't have to wait too long: the zombie zombie-slaying adventure starts on February 4, 2022. We must admit, we are pretty stoked for the premiere!
Dying Light is one of the best zombie-themed games around. Who wouldn't like to slay some undead monsters and save the world? Techland's work offers even more than that: with its gripping storyline and exciting gameplay, it's a title you should play at some point. The game won dozens of awards and became one of the bestselling works on Steam.
Thanks to plenty of updates, bonus content, and constant support, the game is very much undead alive. Therefore, the appearance of a sequel was only a matter of time. Since the wait is finally over, let's shed some (dying) light on Techland's newest pride. Believe us: there are plenty of things waiting for us!
Dying Light 2 trailer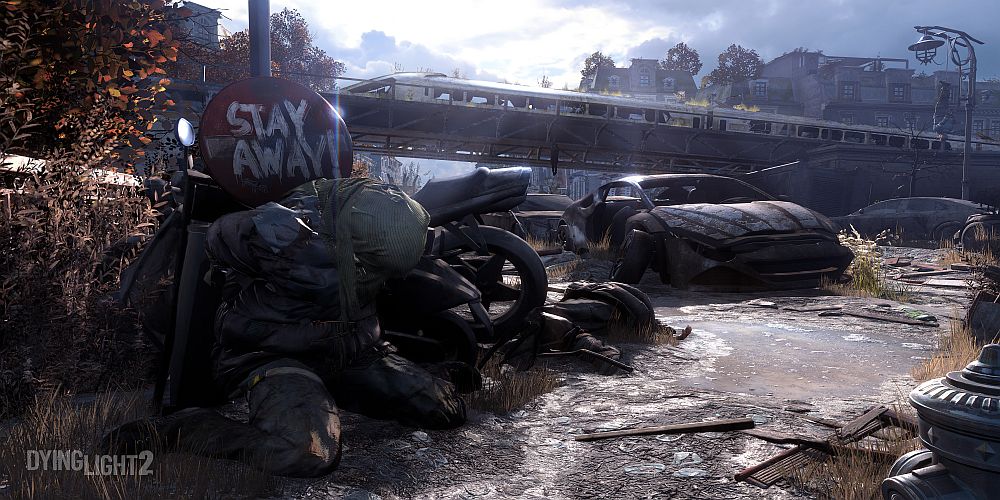 During the Game Awards 2021, we had a chance to see the newest Dying Light 2 trailer showing the slo-mo epicness and a large dose of zombies. The gameplay video looks quite impressive too: we can see the post-apocalyptic beauty of the City and the realistically rendered environment. Traversing its areas feels smooth and fun, especially when using the paraglider. The trailer gave us a small insight into the game's story: we might expect a lot of drama and tear-jerking moments.
Stay human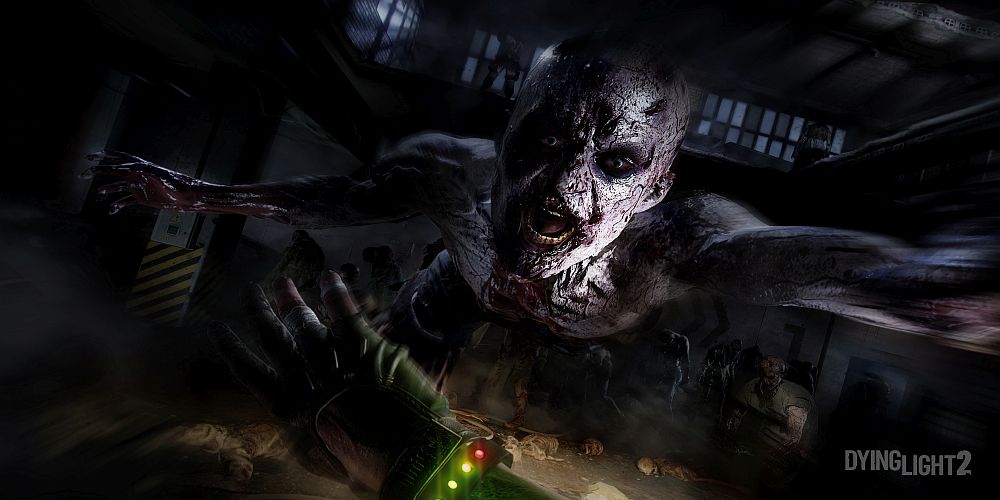 The game's story revolves around The City: one of the very last human settlements. Even though humanity has been decimated by the virus, the opposing factions in the city are torn by conflict. Your decisions will have a meaningful influence on the story: every choice you make may bring devastating consequences. With the power you possess, you might shape the City's fate and witness the real effects of your actions.
When you help one faction, you'll see how their presence in the City grows: they can open new routes, craft stations, and mark their dominance in many different ways. Simultaneously, other factions will lose their significance. Choose wisely!
Dying Light 2 gameplay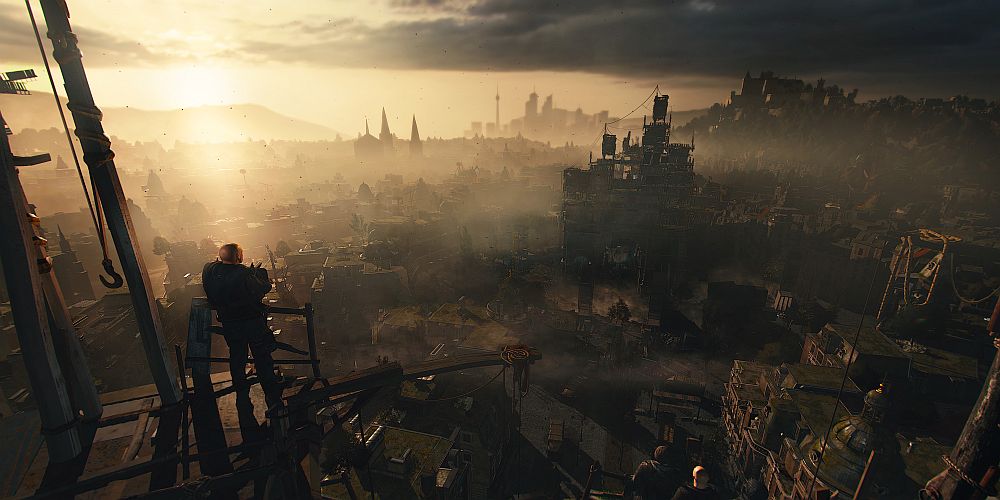 The City is an insanely vast place where every possible danger collides. Exploration of this chaotic reality is a pure pleasure though. The developers updated the parkour system we know from Dying Light and added some neat features: jump through windows, swing on ropes, or even slide down using poles and flags. You can also use an upgradable grappling hook or a paraglider!
To make sure the parkour runs feel realistic and enjoyable, Techland had worked with David Belle: the parkour legend who helped throughout the game's production. Therefore, with a large dose of certainty, we can say that the Dying Light 2 gameplay already looks amazing.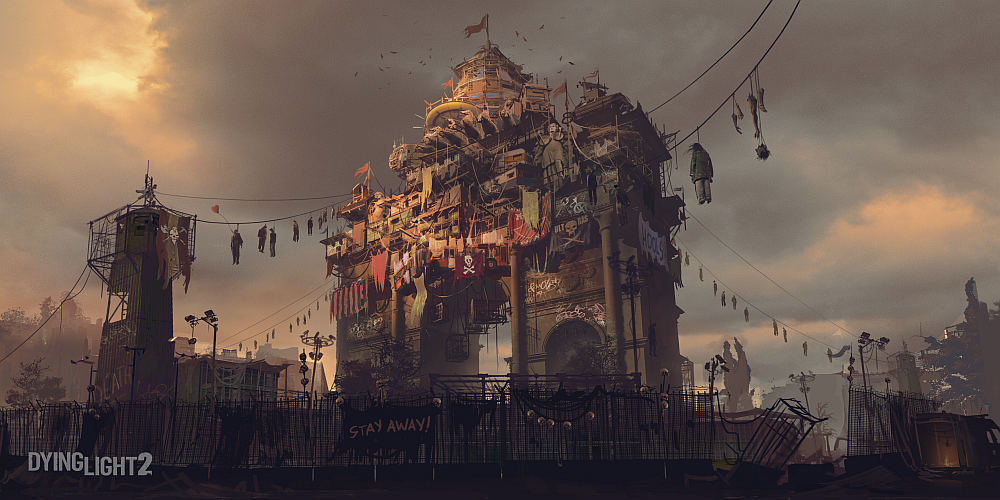 The teaser trailer revealed the Dying Light 2's skill tree. It does look quite basic, but don't let the simplicity fool you! As seen, you can upgrade your skills in terms of combat and parkour abilities. Some of the talents include block charge, perfect parry, and ground pound: the latter is perfect for those who want to perform aerial attacks. We particularly enjoyed looking at Tic Tac: a skill that lets you run alongside horizontal platforms.
The world is full of dangers that will force you to employ different tactics. Sometimes you may encounter enemies too strong to fight during the early game. Since the developers have paid attention to stealth abilities, you will have the possibility to sneak past the infected or assassinate them quietly. This mechanic wasn't effective in Dying Light, so we are happy to hear that we'll be able to enrich our playstyle with sneaky moves.
Moreover, the day/night cycle comes back! This mechanic is one of the most essential features of the franchise. During the day, streets will be relatively safe to roam: zombies usually hide in buildings when the sun is out. At night, you'll have to be more careful while venturing through the City, but on the other hand, you'll be able to explore the interiors and find some sweet loot. Nevertheless, you have to be mindful of the time to avoid unpleasant surprises.
500 hours of fun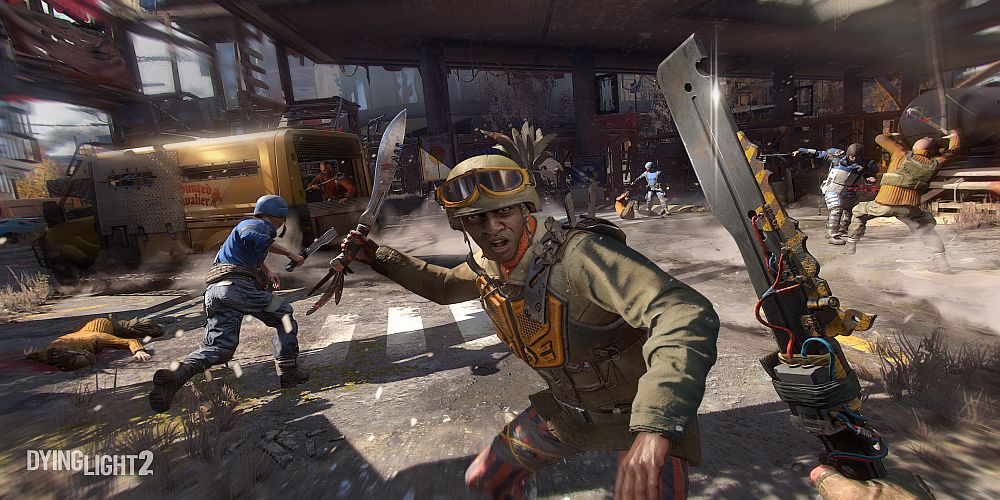 If you are among those who can't leave a game without maxing out every possible achievement, we've got good news. Very recently, the developers have proudly announced that to max out Dying Light 2, you'll need 500 hours!
This number may look quite frightening, but remember: completing the main storyline and side quests will take much less time. As we read in the Twitter post, creators assured us that a regular player may finish the game within 100 hours. It doesn't mean we will miss a lot of content: there's lots of exploring waiting for everybody!
Should I play Dying Light 2?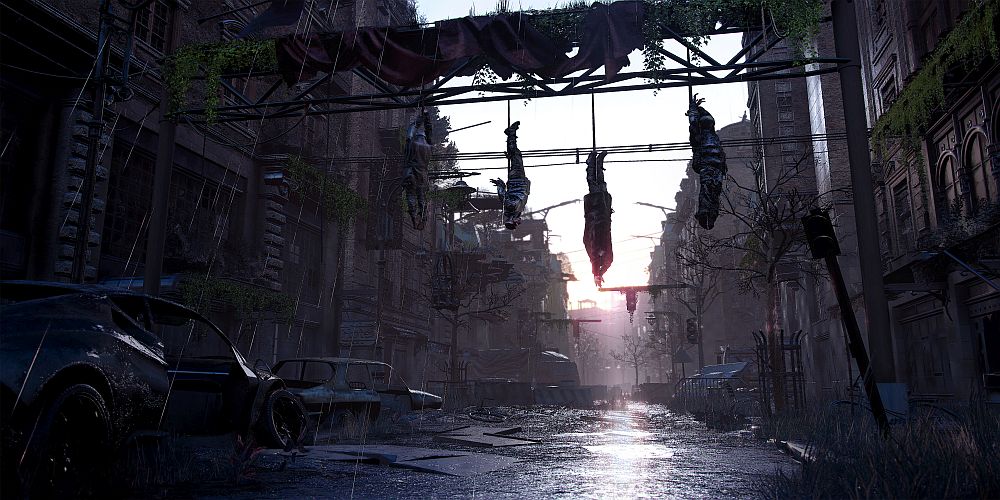 Despite some initial doubts, after watching new gameplay trailers and developers' updates, we are more than sure that Dying Light 2 is going to be epic! You'll be able to begin your zombie hunt on Xbox platforms, PlayStation 4 and PS5, Nintendo Switch, and PC as well. Perhaps you are interested in buying Dying Light 2 Collector's Edition? It contains some sweet collectibles including a statue, art book, and plenty of digital goodies.
See you in the City! Just make sure to bring some UV lamps. Zombies don't like them too much.