It Takes Two was one of the biggest surprises that shocked the video game world in 2021. Cooperative platformer developed by Hazelight Studios won numerous awards and was praised by both critics and players. Let's see if It Takes Two is really that good and look for the key to the game's success.
Despite this not being another It Takes Two review, we want to examine its essential aspects. Electronic Arts and Hazelight Studios announced the game in late 2020. The It Takes Two release date was set to March 26, 2021. Players could have expected something exceptional since it was a new project from the creators of A Way Out, an award-winning action-adventure game. The result, however, exceeded everyone's expectations.
It Takes Two reviews and rewards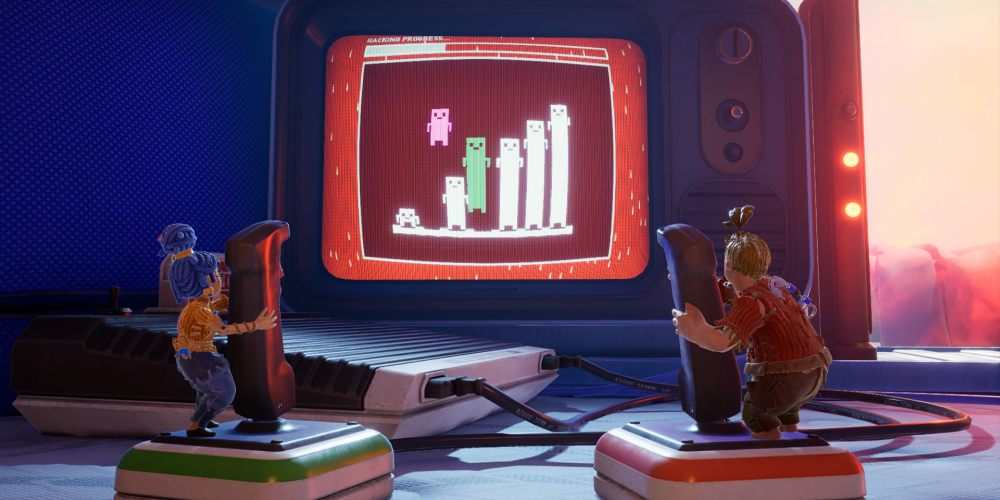 It Takes Two is described as an action-adventure platform game, yet it combines elements from many genres. Two playable characters – May and Cody – will drive, fly, shoot, and solve puzzles during their crazy journey. There are even levels based on Diablo or Street Fighter and 25 diverse minigames, such as whac-a-mole, tug of war, or chess. No wonder players and critics fell in love with May and Cody, and the game won numerous prestigious awards, including:
Game of the Year (The Game Awards),
Best Multiplayer Game (The Game Awards),
Best Family Game (The Game Awards),
Best Multiplayer Game (Golden Joystick Awards).
It Takes Two gameplay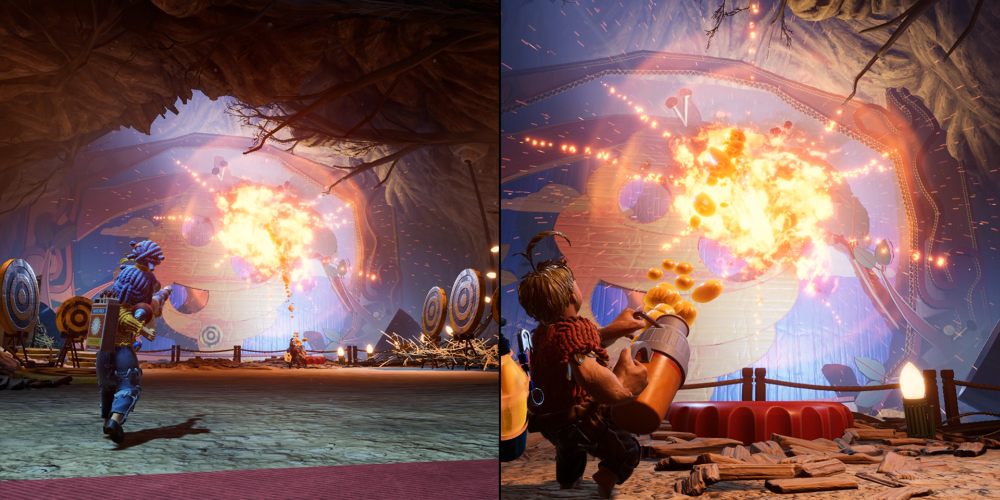 We would point out engaging gameplay as the title's dominant advantage. Even though some players complain that the game doesn't feature any single-player mode, it's hard to count it as a flaw. Cooperation is the very core of the game. Even its plot tells a story about a couple that must learn how to work together and rediscover each other's virtues. Cody and May have individual yet complementary skills. It makes It Takes Two gameplay completely different, depending on the character you're using.
Although the game is hardly challenging, it could be difficult if players won't communicate and cooperate. As a result, It Takes Two is a perfect game for adults and children alike. If you're looking for something to play together with your kid, you don't have to search any further. Children will surely appreciate the game's humor and wacky protagonists, while grown-ups should be pleasantly surprised by its mature story.
Games like It Takes Two
It's almost a one-of-a-kind experience, so there aren't many games like It Takes Two. However, if you're looking for something similar, you may give Unravel Two, Biped, or PHOGS a try.
It Takes Two requires two players but only one copy of the game. Even if you want to play online, there's It Takes Two Friend Pass that lets you invite a friend to join as a guest. Of course, the beloved couch multiplayer is also an option. The only downside is that the game doesn't support crossplay. Fortunately, it has a cross-gen, so – for instance – you can play on PS5 with someone using PS4. The same goes for Xbox One and Xbox Series S|X. Only Nintendo fans can feel left out because there's no It Takes Two Switch version, and it is tough to predict if such a port will ever be released.
How long is It Takes Two?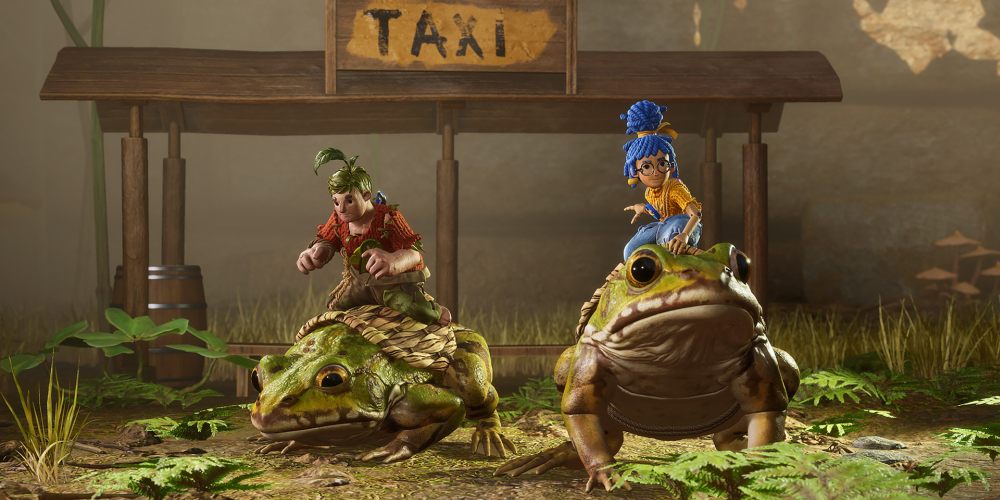 The game is divided into nine chapters set in different parts of May and Cody's house. Characters' abilities differ in every level; consequently, each of It Takes Two chapters offers a unique experience. Moreover, the game can surprise you from the first to the last mission. If you're wondering how long the game is, you should book 12-15 hours to complete it. Importantly, thanks to minigames and diverse characters' skills, Hazelnut's hit presents a notable replayability value, so your journey doesn't have to end after 15 hours.
Last but not least, we have to praise the game's visual aspects. Hazelight's masterpiece deserves credit for its graphics. The game is colorful, and every level is full of details. It really deepens immersion and helps in taking a jump into this crazy world of May and Cody. We should also appreciate It Takes Two voice actors, Annabelle Dowler and Joseph Balderrama, who did a great job!
You don't have to take our word for it. Buy It Takes Two on GAMIVO and try it yourself (but not alone)!