It's time to wreak some havoc! Warhammer 40K comes back with a blast. May's Game of the Month title goes to Warhammer 40,000: Chaos Gate Daemonhunters. Why is this game worth getting? Let's take a quick look!
For the Emperor!
The iconic tabletop, Warhammer 40k, isn't a hobby for everyone, but games set in this universe indeed are! Warhammer 40,000: Chaos Gate: Daemonhunters is a perfect game for everyone who wants to play WH40K without buying an entire tabletop army.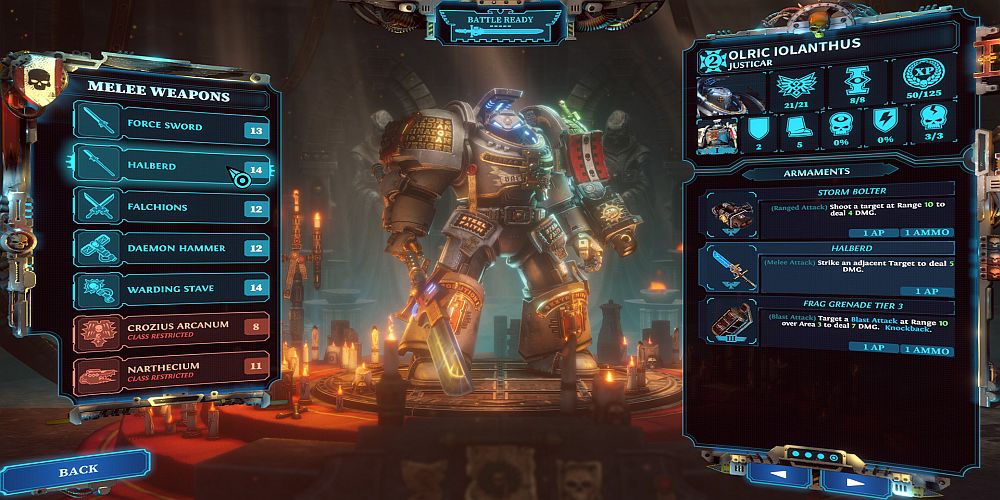 As it embodies the signature grimdark vibe and turn-based gameplay, it's a game you'll enjoy from day one. Are you a fan of the XCOM series? Well, Warhammer 40K: Chaos Gate- Daemonhunters is a title for you.
Warhammer 40K Chaos Gate Daemonhunters gameplay
The Grey Knights are some of the most feared warriors in the Imperium, and they must put their skills to the test against the daemonic forces of Chaos. We follow them as they battle their way through the chaos-infested realm in order to save the Imperium from destruction. Along the way, they will face hordes of daemons, treacherous heretics, and other enemies bent on their destruction.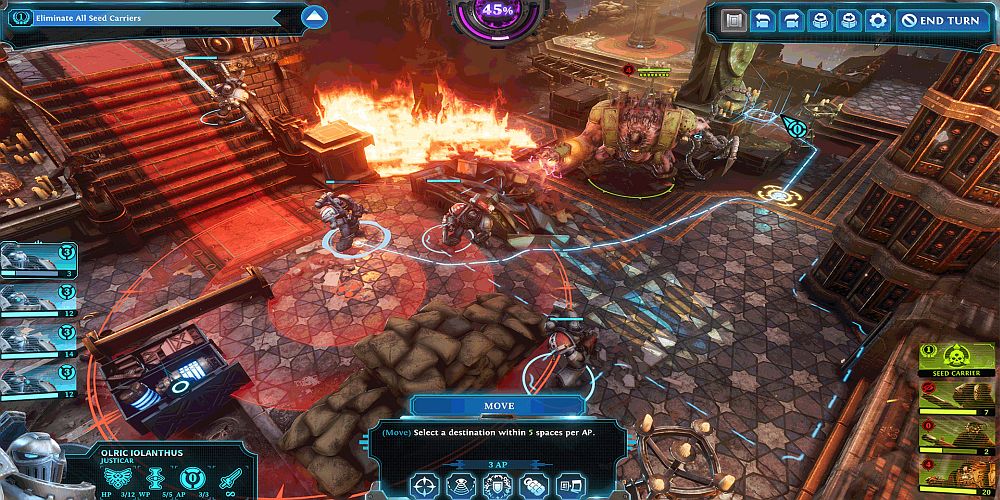 With a wide variety of units and abilities at their disposal, players will need to use all of their Grey Knights' skills to survive the challenges ahead. The game's deep combat system allows for a great deal of tactical flexibility, and players who take the time to master it will be rewarded with victory.
It's not even their final form!
The forces of chaos are terrifying on their own. They will definitely test your strategy and adaptive thinking. Why? Your primary enemies, the Death Guard, can (and surely will) mutate and evolve on the battleground. Adjusting your strategies to their ever-changing foes is a fun feature that will keep you engaged until the very last moment of any battle.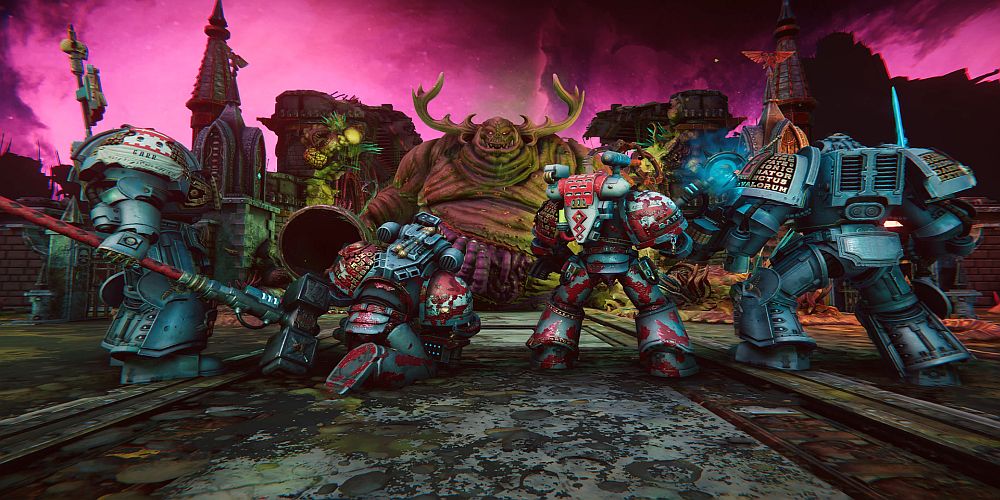 Chaos Gate is a challenging title to play, but the encounters are going to be truly rewarding, so don't fret about the game's difficulty. WH40K is not a friendly universe at all, but you've got powerful space marines at your disposal and the ability to quickly adapt your soldiers and change the environment around you.
A true Warhammer experience
What makes the game special is also the art side. Warhammer 40,000: Chaos Gate – Daemonhunters is a visually stunning work! With their grandiose music and performances, players can truly feel the grimdark reality of the Warhammer universe.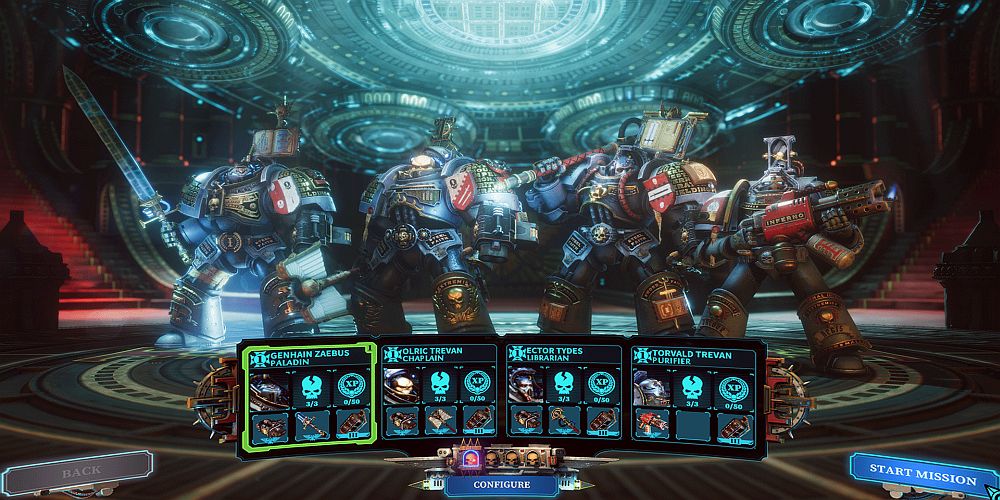 There are a few elements that could be polished, including the cluttered UI. Whilst art-wise it does represent the WH40K vibe, the amount of stuff displayed at once might be a tad overwhelming. Yet, it would be an exaggeration to say it's an experience-ruining flaw.
A snack for Warhammer 40k fans
The game does offer amazing performances and voices, including Andy Serkis as Vardan Kai. an amazing addition to the game, considering Andy's talent and fame! However, it's a shame that many lines are not voiced at all, considering how good the existing voice acting is.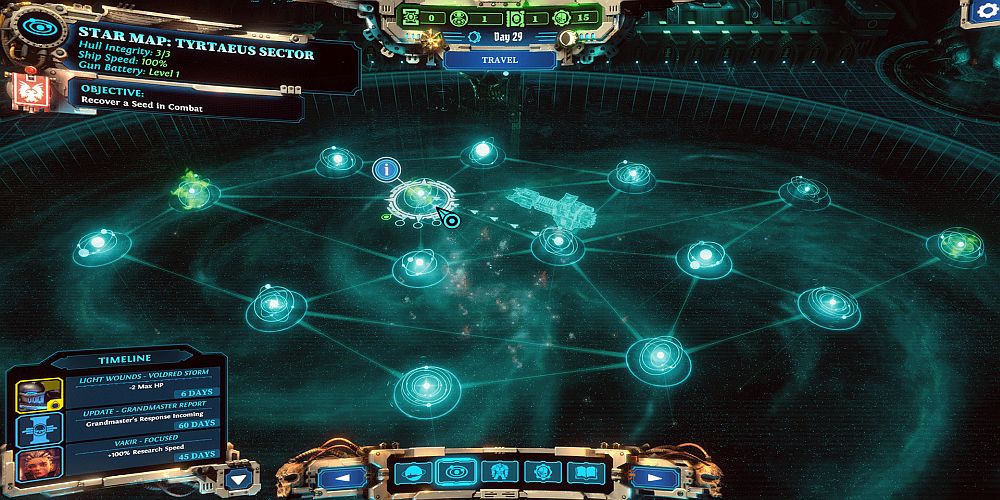 Lore-wise, the game's scenario was written by Aaron Dembski-Bowden, a true veteran of the WH40K and author of multiple novels set in this universe. With such an author on board, the game is bound to be a true Warhammer adventure!
Before you depart, Remember to take a look at the official WH40K Chaos Gate Daemonhunters trailer to feel the iconic atmosphere. You are ready to go, soldier!
In The Grim Darkness of the Far Future There is Only War…
Do you want to play Warhammer 40,000: Chaos Gate Daemonhunters yourself? Or maybe you'd like to invite your friends to the world of WH?  Get the game 8% cheaper with our special code!
WARHAMMER8K
P.S. The discount code works across many galaxies!