What an exciting time to be a Star Wars fan! We've just celebrated May the 4th, and now we're happy to announce that Lego Star Wars: The Skywalker Saga clinched the title of April's Game of the Month! And it means that we've got a Force-sensitive discount code for you!
Lego games – not necessarily only for kids
A long, long time ago, TT Games announced their new Lego Star Wars game. And then they postponed its premiere so many times that even hardcore fans of the pew pew in space might have lost faith in the Force. Fortunately, the waiting time came to an end. The Skywalker Saga was finally released on April 5, 2022.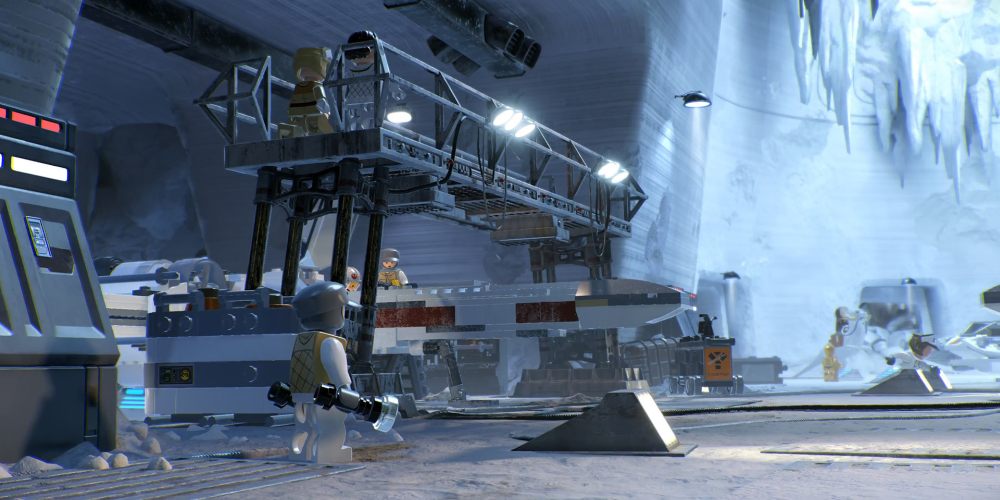 Since the earliest leaks and teasers, players have believed that the game would completely change the patterns used by the TT Games studio in all their Lego games. Even though Lego Star Wars: The Skywalker Saga doesn't bring the revolution many fans have counted on, there are some significant changes. First of all, the game uses a free over-the-shoulder view instead of fixed camera angles. Moreover, the combat is enhanced, and all the playable characters are divided into 10 classes with unique, upgradeable abilities. Nonetheless, at its heart, The Skywalker Saga resembles all the good old Lego games, with ridiculous humor that amuses both kids and adults.
The success made of bricks
The game has a Metascore of about 80 on all platforms and an even higher user score. It proves that both critics and players enjoy the slightly changed approach to the Lego game formula. They also appreciate the tons of content it features. We knew that the game covering all three Star Wars trilogies would be extensive; however, the result exceeded everyone's expectations.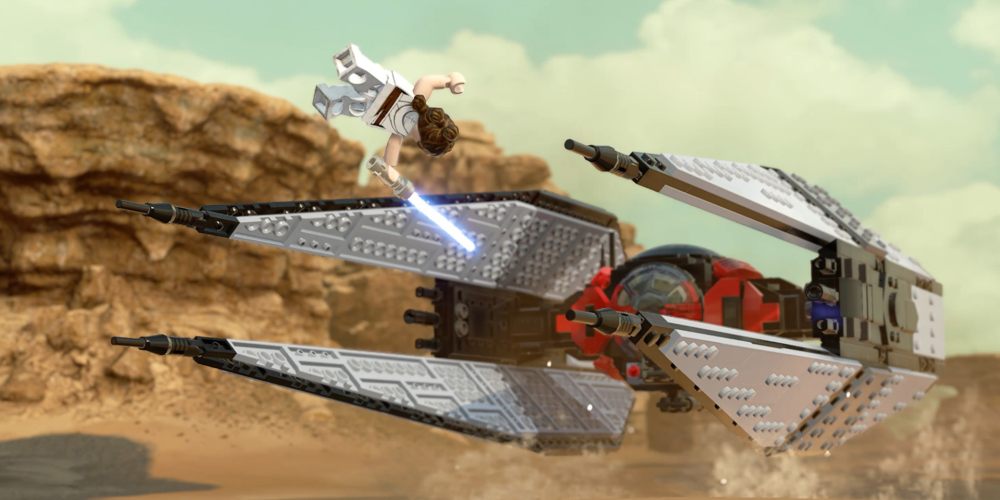 It's so huuuuuge! Finishing story levels takes more than 20 hours, and it's only the beginning of the journey! Most of the game's content is hidden across the galaxy, which you may explore freely to solve puzzles and complete quests. There are more than 1000 Kyber Bricks to find, almost 400 characters to unlock, and countless other collectibles. If you love Lego and Star Wars, The Skywalker Saga will provide you with endless hours of pure fun. And, as usual, you can play alone or share the adventure with someone else thanks to the split-screen.
Buy The Skywalker Saga cheaper!
It's a tradition that we celebrate GAMIVO Games of the Month with a unique coupon code, so more players may experience the most exciting adventures. Hence, if you haven't bought Lego Star Wars: The Skywalker Saga so far, use the APRILWARS coupon to get it 8% cheaper on GAMIVO. The galaxy awaits!