Forza Horizon 5 is soon to release, so it's the right time to see what the developers have prepared for us. It's the main car racing game releasing in 2021, so we won't lie – we can't wait any longer, and our expectations are pretty high. What do we already know from Playground Games studio?
Release details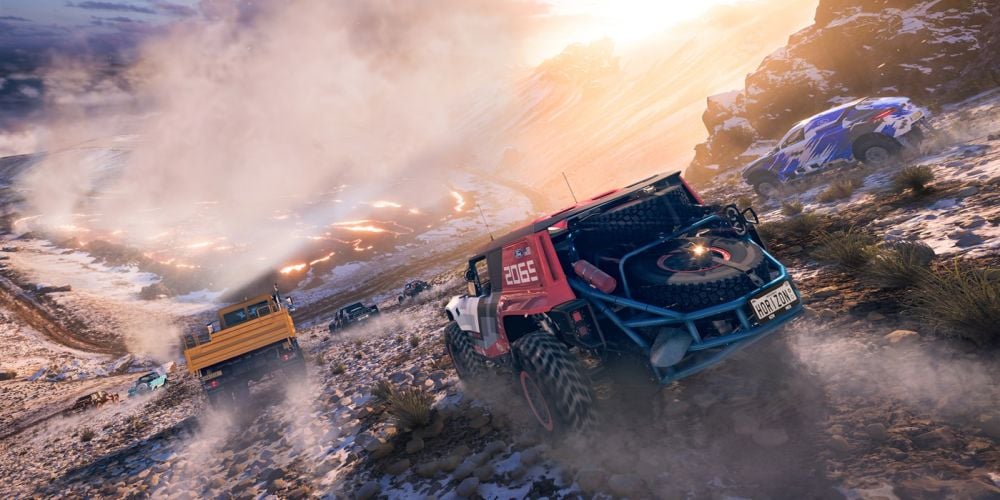 Forza Horizon 5's release is scheduled for November 9, 2021, on Xbox Series X, Xbox Series S, and PC. Since the gaming community has not had the new Gran Turismo 7 or the new Need for Speed this year, Forza Horizon 5 has an easy way to become the best racing game of 2021. The fifth entry to Forza Horizon open-world looks promising, as the Microsoft team surprises us with gripping peeks now and then. Let's take a closer look at what we may expect from the freshest title from the series.
Welcome to Mexico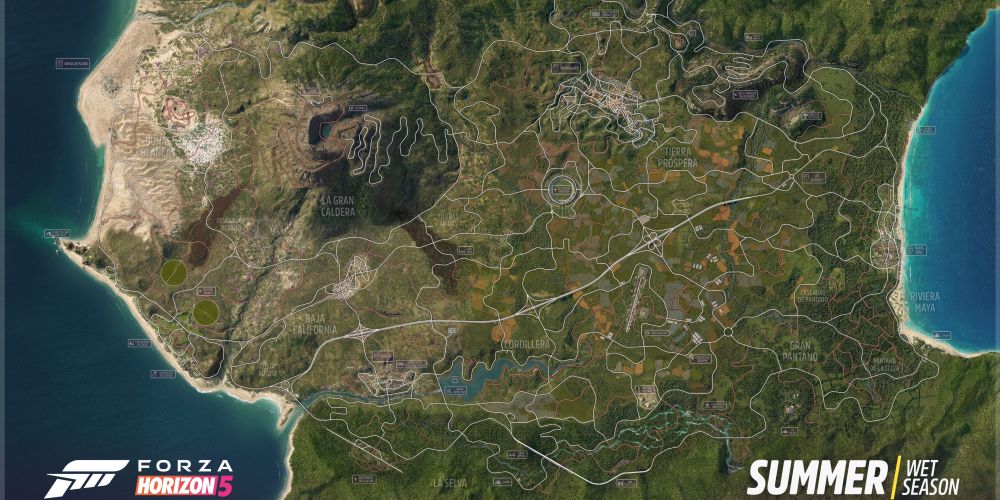 This time, during the race, instead of the British valleys, you will be able to enjoy the view of fictionalized Mexico. Rumor has it that the new locale will be larger and more diverse than ever. We'll be able to race through the 11 biomes: Sand Desert, Rocky Coast, Farmland, Arid Hills, Volcano, Canyon, Jungle, Swamp, Tropical Coast, and the Urban City of Guanajuato. Each biome will transition differently, adequately to the seasons, and each will boast its distinct dynamic weather. We will also survive the tropical and dust storms. Playground Games have already revealed the entire map, which looks promising – especially the long highway.
Horizon Story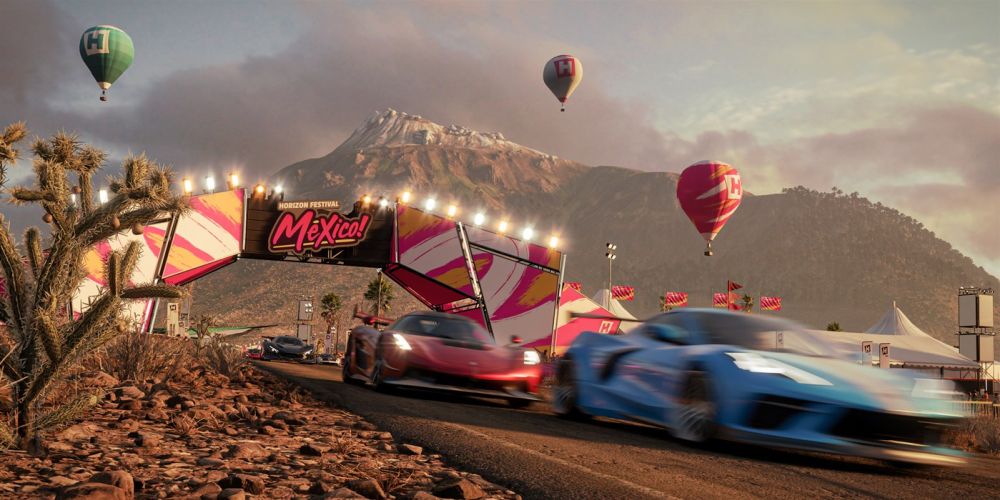 For the first time in this franchise, we'll be able to determine the outcome of new characters' missions. Horizon Story has been introduced as a "deep and rewarding campaign," which opens the door for a first story-driven experience in Forza Horizon 5. The missions will naturally happen while exploring the world. At the end of each Expedition, you may expect the opening of a new Horizon festival site with access to lots of new races.
New features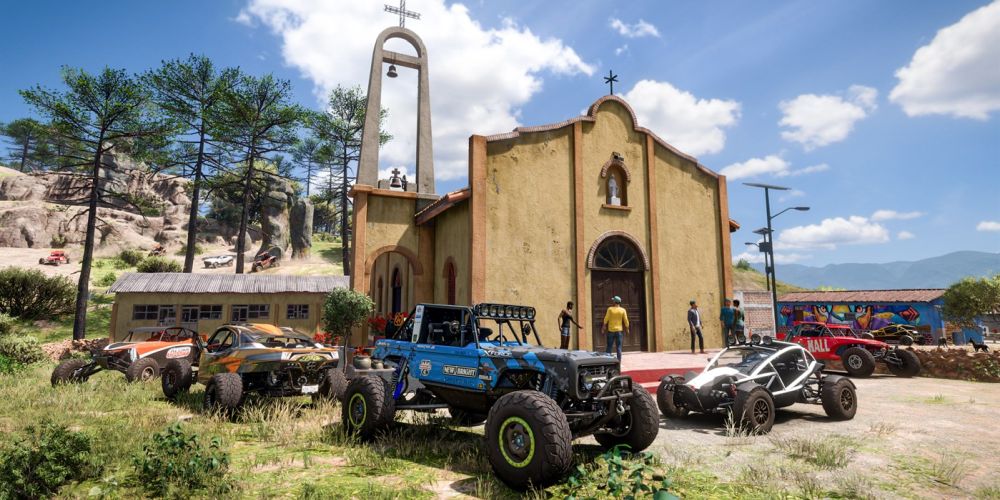 Forza Horizon 5 will bring players new features, like Forza LINC, for example. It is a brand new AI assistant that will track players' status, analyze the people they meet online and help them race together. The next upgrade, Horizon Arcade, will allow players to race cooperatively across the map and take part in various challenges and mini-games. It also turns out that thanks to the usage of ray-traced technology, we'll be able to hear the sound of our engine bouncing off the buildings. It will certainly create an even better 3D impression.
Confirmed car list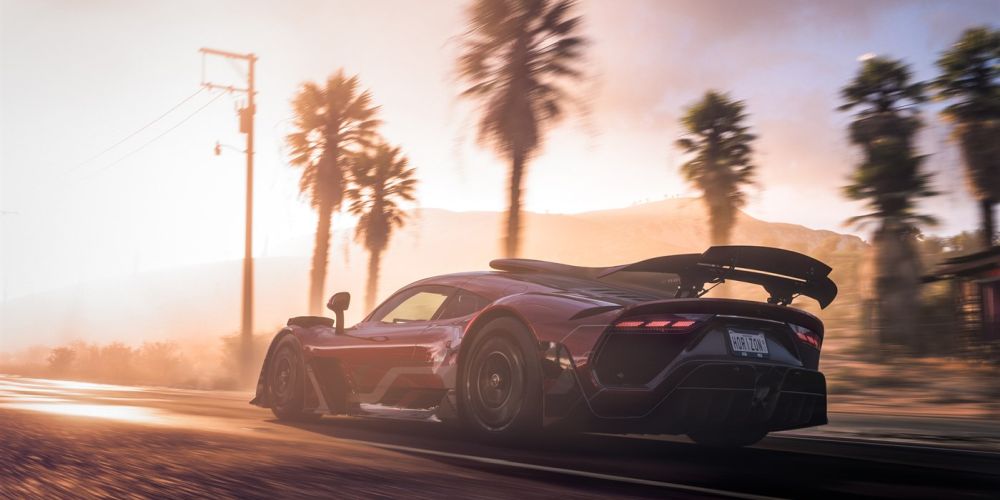 For many players, it's the beautiful and equally powerful machines that draw them to Forza Horizon 5. Playground Games has already shared a lengthy list of confirmed cars that will appear in the game. However, the list is not closed yet, so make sure to check up on them regularly for the latest updates. You'll find the most famous car manufacturers but also classics of automotive history there. For full details, click here to visit Forza Motorsport's official site.