Dead Island 2 is a new installment in the action role-playing game series that lets us decimate zombies. Here we examine its release date, gameplay, and most important features.
Delays and the final release date
Dead Island 2 was revealed in 2014 when Deep Silver announced that the game would come out in the spring of 2015. Unfortunately, the confusion regarding its developer led to several delays. Dead Island 2's new release date was revealed in August 2022, during Gamescom, as February 3, 2023. Only two months later, it was moved to April 28. In February 2023, another change was disclosed. However, Deep Silver didn't delay the release but brought it forward by a week. As a result, April 21 is the final date of the Dead Island 2 release. You can slay zombies on PlayStation 4, PlayStation 5, Xbox One, Xbox Series X|S, and PC.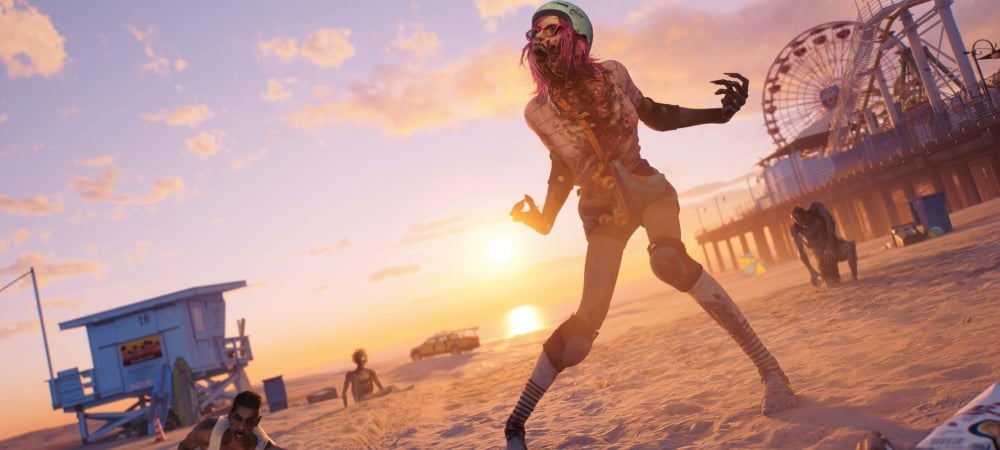 Setting
Dead Island 2 takes us to Los Angeles. The game offers an open world to explore, and during your journey, you'll visit iconic L.A. landmarks, including Beverly Hills and Venice Beach. Unfortunately, this version of the sunny City of Angels is plagued by zombies, so there's no time for relaxing sightseeing on this trip to California. However, it's worth sparing a while and taking a look around. This way, you can find valuable resources and learn fascinating stories thanks to collectible audio logs.
Resident Evil 4 Remake. An iconic survival horror enters a new era
Characters
Players assume the role of survivors immune to the pathogen that turns people into bloodthirsty undead. As humanity's last hope, you can discover the origin of the zombie outbreak and the mystery behind your resistance to the virus. There are six colorful characters to choose from:
Amy – she's a fast thinker and a fast runner. Before the outbreak, Amy used to use her athletic skills during the Paralympics, now, to kill zombies. Amy's innate skills are Relief Pitcher and Divide & Conquer.
Jacob – once a successful stockbroker in London, then a stuntman in Hollywood, and now a reckless zombie slayer. Jacob's innate skills are Feral and Critical Gains.
Dani – this rocking Irishwoman is known for her sharp tongue and sick humor. Dani is living and kicking proof that roller derby skills can be helpful during the zombie apocalypse. Her innate skills are Bloodlust and Thunderstruck.
Ryan – he is a former exotic dancer whose trademarks are stubbornness and sarcasm. He has a much more vital agenda than survival, as Ryan wants to find his little brother. His innate skills are Retaliation and Seesaw.
Carla – she's a motorcycle stunt rider armed with street smartness and unmatched physical abilities. Carla's innate skills are Dig Deep and Mosh Pit.
Bruno – it's an L.A. native known for his foresight and always having a plan. Bruno's innate skills are Rapid Reprisal and Backstab.
Each zombie slayer has a different personality and unique dialogue lines. Moreover, the game's card-based skill system lets you personalize the protagonist's abilities and create different character builds. Thanks to the instant respec feature, you can relocate skill points easily; thus, you won't be a hostage to the build you don't like. Besides the zombie slayers, there are some other interesting personas that live in the monster-flooded Los Angeles. You may even meet some old friends from previous Dead Island games.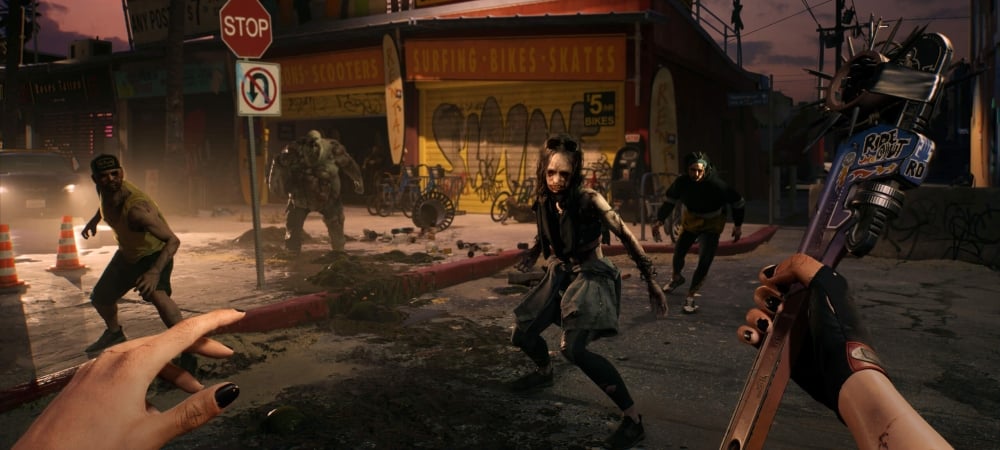 Gameplay and game time
Dead Island 2 promises hours of brutal, first-person combat. Hence, you'll face hordes of ferocious zombies unlucky enough to cross your path. A vast arsenal of weapons and other tools of destruction will help you finish quests and erase un from the undead. Dead Island 2 focuses on melee combat. Therefore, you can slaughter zombies with an impressive range of axes, hammers, and sharp-edge baseball bats. There's also something for survivors who prefer firearms.
The Last of Us Part I: Things to know before playing
According to the game's art director Adam Olsson, it takes approximately 20 hours to finish the storyline and some optional missions. However, you have to play much longer if you want to complete all the side activities. Moreover, thanks to six diverse protagonists and multiple character-building options, Dead Island 2 offers great replayability value. It's also worth mentioning that, unlike many other zombie games, Dead Island 2 provides pure gameplay fun without tough moral choices and choosing the lesser evil.
Play solo or online
Similarly to its predecessors, Dead Island 2 lets you play solo or join forces with other players in co-op mode for up to three players. However, people who have played the game before its release highlight that the new installment is much more single-player-friendly. The first Dead Island and Dead Island: Riptide emphasized the co-op mode, so playing solo wasn't as fun as multiplayer. As a result, some players might have found it boring and repetitive. Fortunately, Dead Island 2 is well-balanced, so whether you prefer playing solo or in co-op, you will enjoy fighting zombie hordes equally.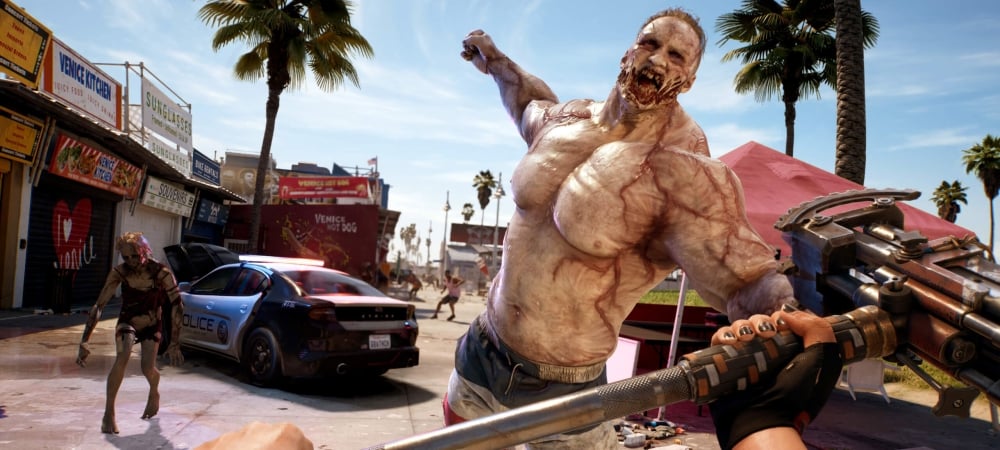 Zombies
Every good zombie video game has to take care of the monsters. In Dead Island 2, you'll meet dozens of zombie types that present different mutations. The Dambuster Studios team promises that the undead look convincingly and react realistically. There are also many unique adversaries that add a glimpse of authenticity to the grotesque world of Dead Island 2.
Developer
Dead Island 2 is the third major installment in the series, but the first one developed by Dambuster Studios. Techland, which made Dead Island and Dead Island: Riptide, was originally set to create the second sequel. However, the Polish studio wanted to focus on Dying Light, so the game's publisher, Deep Silver, had to find another developer. It turned out to be an uneasy task. At least two studios (Yager Development and Sumo Digital) were assigned to the project, only to get fired sometime later.
In 2019, Dambuster was announced as the definitive developer hired to give the Dead Island 2 saga a happy conclusion. We can't blame you if you're not familiar with Dambuster Studios. Deep Silver founded the studio in 2014, but until now, Dambuster has only had two projects in its portfolio. It developed Homefront: The Revolution and was involved in making Chorus.