Cities: Skylines won the hearts of all city-building game fans. However, it has been six years since its premiere. Finally, Colossal Order and Paradox Interactive are about to release a sequel. Let's find out if Cities: Skylines II has everything required to replicate its predecessor's success.
Update: September 28
Developers
First of all, we want to clarify one thing. Cities: Skylines II, just like its predecessor, is published by Paradox. However, this is Paradox Interactive, a parent company of Paradox Development Studio, the grand strategy virtuosos behind such iconic series as Europa Universalis, Hearts of Iron, and Crusader Kings. The Cities: Skylines franchise was created by Finnish studio Colossal Order, which you may also know from Cities in Motion and its sequel.
Release date
All the city-building fans should mark October 24, 2023, in their calendars because this is the day that Cities: Skylines II premieres. The game is available on PC, Xbox Series S|X, and PlayStation 5. This time, all versions have been developed simultaneously. Paradox and Colossal Order planned all ports to premiere on the same day. Unluckily, on September 28, 2023, the companies announced that Cities: Skylines II had been delayed on consoles until spring 2024. It's unfortunate, yet it could have been worse. For instance, the PlayStation and Xbox ports of the first Cities: Skylines came out over two years after the PC version.
Gameplay
Definitively, Cities: Skyline II isn't for people who seek high-octane gameplay and photorealistic graphics. However, it's a perfect game for players who cherish strategy thinking, planning, and decision-making. Like its predecessor, the sequel sets an ambitious task to build a city from scratch. You can grow your metropolis on an area of up to 159 square kilometers, which is 4.5 times more than in the original game. Also, the cap of 65,000 citizens has been lifted. In Cities: Skylines II, you can have as many residents as your PC or console can handle.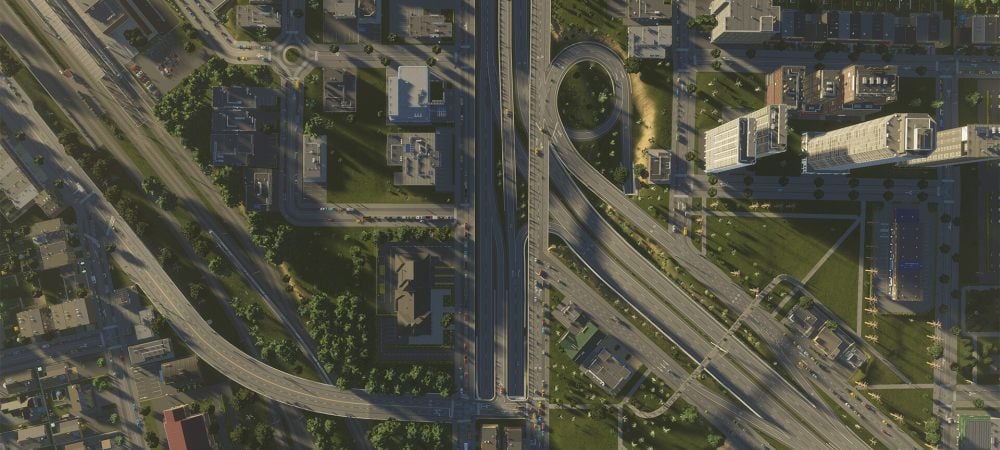 Bringing a vivid metropolis to life is a challenging mission, especially when you must take care of every aspect of your city. From roads and infrastructure to taxes and trade, everything is important. Thanks to the improved AI, every player's decision has a far-reaching and realistic impact. You will observe how your management affects the lives of common citizens. You can check if they are happy and healthy and have a job and a place to live. It's crucial because citizens may commit crimes if their well-being is particularly low.
Dune: Spice Wars: A new strategy in Herbert's universe
In theory, your plans are only restricted by your imagination. In fact, there is one more concrete limitation: the city's budget requires you to balance your income and spending. Pollution, climate changes, seasons, and weather are other factors you have to take into consideration. And then, just when you think you've somehow managed to take care of everything, a natural disaster, such as a flood or tornado, posts a new challenge. Consequently, your job is never done.
Mods
It's worth mentioning that the Cities: Skyline II creators invite the community to modify and improve their game. Player-created mods can significantly change the gameplay by adding new features.