Olympic video games are almost as old as video games themselves. Games in Tokyo are the perfect opportunity to recall some interesting facts from its history.
The joystick-killers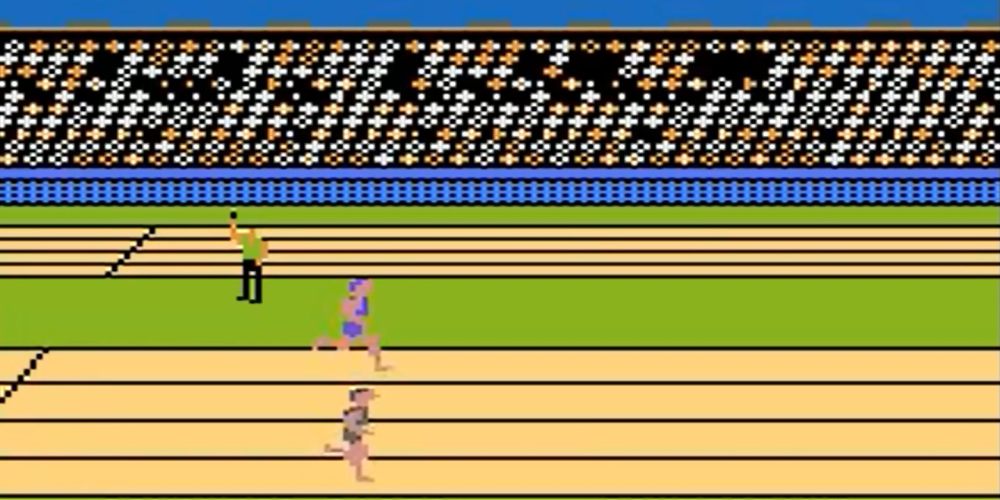 Multi-sport video games were popular in the early 1980s. Many developers had such releases in their offer. For instance, Konami had Hyper Sports and the Track & Field series, Microsoft published Olympic Decathlon, Activision gave us Decathlon, and Epyx developed Summer Games. Most of those games covered track & and field events, including shot put, sprints, high jump, or pole vault. Some, however, featured also different sports such as diving, archery, or canoeing. Those games were known as the joystick-killers since most of the time, you had to move your joystick back and forth as quickly as possible to win. Thousands of controllers died when players were trying to win a race or break a long jump record.
The license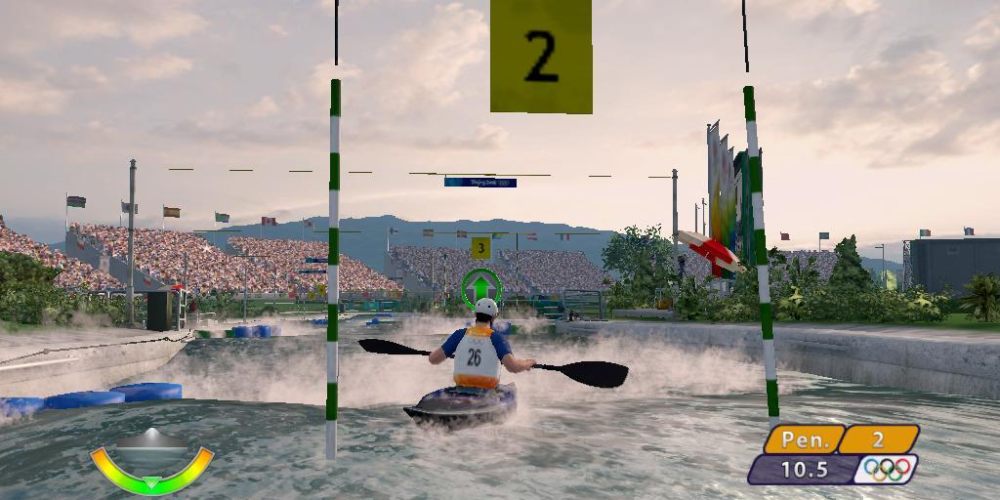 Early games didn't feature any official branding. The first licensed one was the Japanese version of Konami's Hyper Olympic '84, which used the Los Angeles 1984 logo and the event's mascot – Sam the Olympic Eagle.
For the next licensed game, players had to wait until 1992 and Olympic Gold – the official game of Barcelona 1992. Since then, almost every Olympic Games have had its virtual counterparts, but the license has changed hands numerous times.
Konami: Hyper Olympic '84 and Nagano Winter Olympics '98,
Tiertex: Olympic Gold, Winter Olympics (Lillehammer '94), Olympic Summer Games (Atlanta '96)
Attention to Detail: Sydney 2000, Salt Lake 2002
Eurocom: Athens 2004, Beijing 2008, Vancouver 2010
49Games: Torino 2006
Sega: London 2012, Olympic Games Tokyo 2020 – The Official Video Game
Ubisoft: Steep: Road to the Winter Olympics (PyeongChang 2018).
Team sports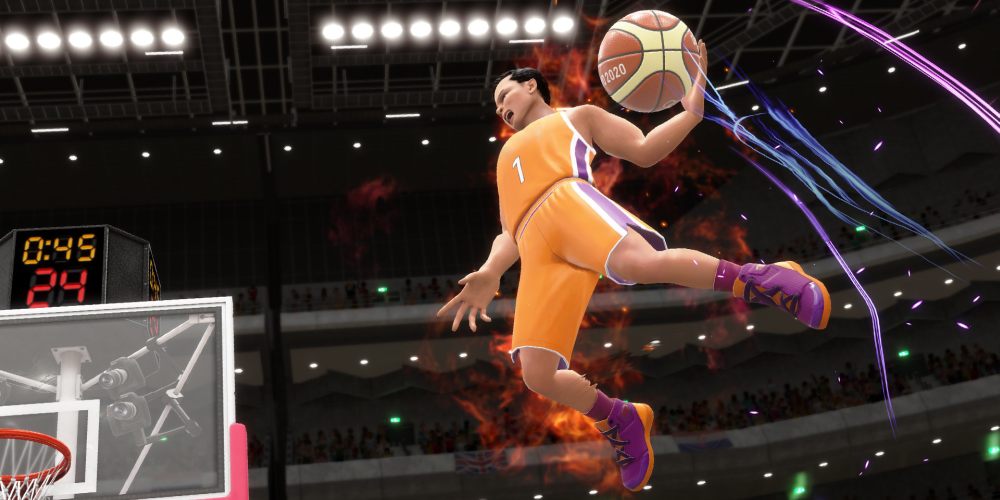 Due to technical limitations, almost no Olympic video game covered team sports. The first one to do so is Olympic Games Tokyo 2020 that features rugby, football, basketball, and baseball. However, some team events have had their games, such as Team USA Basketball (Barcelona 1992), Olympic Soccer (Atlanta 1996), Olympic Hockey '98, or Actua Ice Hockey (Nagano 1998).
Dynamic duo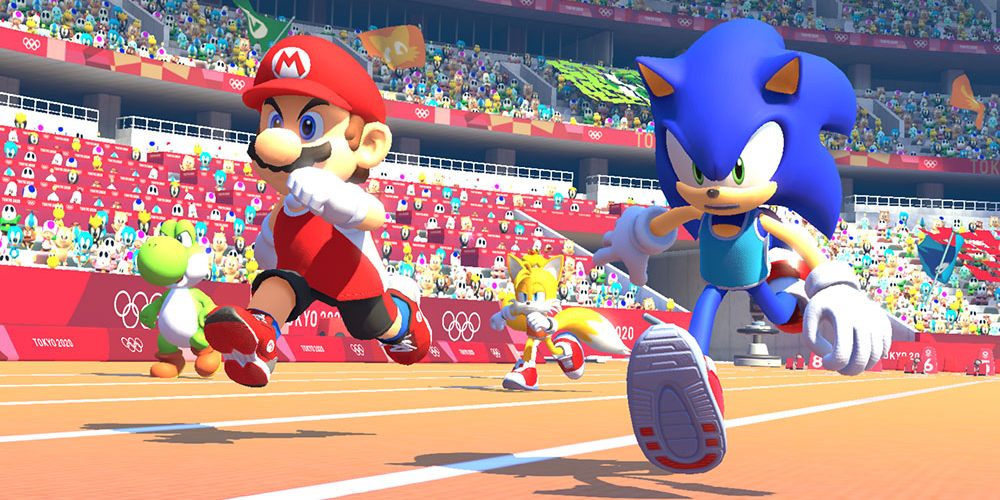 Thanks to Olympic video games, we have one of the most unusual crossovers in the videogames industry. Sega had acquired the license before Beijing 2008 Summer Olympics and offered Nintendo a partnership. As a result, two archrivals joined forces, and their famous mascots starred in one game for the first time. Mario & Sonic at the Olympic Games turned out to be the first installment in the series that has continued until today. Their most recent game is Mario & Sonic at the Olympic Games Tokyo 2020.
Aliens and cavemen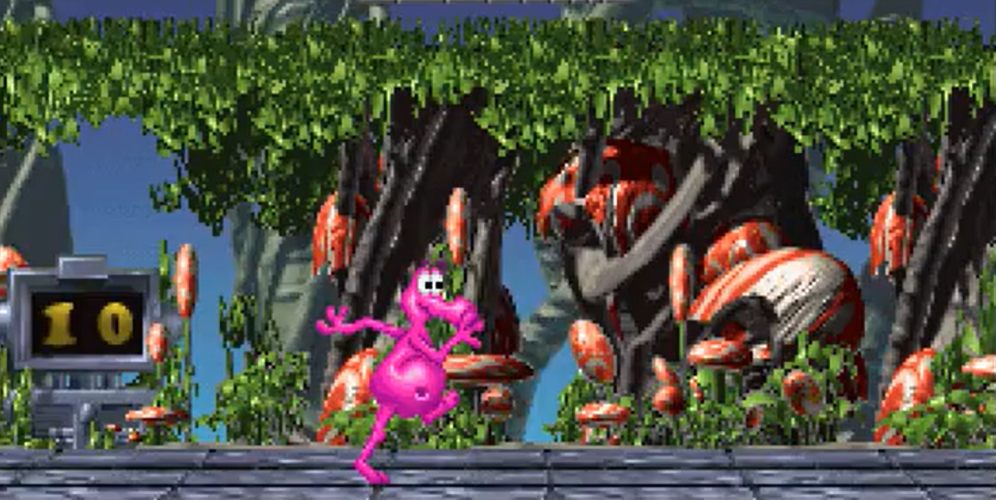 Besides the licensed video games, the unofficial ones still have been released. Most of them are realistic multi-sport or track and field games, yet there are also unusual ones, such as Caveman Ughlympics released in 1988 or 1994's Alien Olympics 2044 AD.