Almost every big sports event has its official video game. Euro is no exception, so we prepared some interesting facts about official UEFA European Championship games.
Prehistoric times
The first official World Cup video game was World Cup Carnival, released before the tournament in Mexico in 1986. European Championship got its first licensed game ten years later. In the meantime, football fans could play unofficial games: European Championship 1992 developed by Tecmo and Sensible Soccer: European Championship Edition released in 1995.
UEFA Euro 96 England was the very first video game featuring the tournament logo, actual squads, and stadiums. Although it was a slightly modified version of Gremlin Interactive's Actua Soccer, it turned out to be a success. Especially in England, where the 1996's championship was held, the game resulted in increased sales of the Sega Saturn console.
The EA Sports period
Before the championship in Belgium and Netherlands, EA Sports acquired the license to release an official tournament game. While EA's World Cup 98 was very similar to Fifa 98, Euro 2000 was considerably different from Fifa 2000. Probably the studio treated it as a test field. As a result, the game contained many new to the series elements such as players' names on shirts and stains appearing on jerseys. Interestingly, the game covered not solely the tournament itself but qualifiers too.
Most of the fans remember Euro 2004 because of the surprising outcome. Greece's ultra-defensive style turned out to be more effective than Portugal, Spain, or France's firepower. Unfortunately, the tournament's official game wasn't so exciting. Furthermore, the real names of Dutch players were missing due to license issues. 
You may also like: The future of the FIFA franchise
Euro 2008 was a pretty good game, but it could cause an international scandal. Why? Because EA Sports messed up anthems. Before Northern Ireland matches players instead of God Save the Queen heard Amhrán na bhFiann, which is the anthem of Ireland.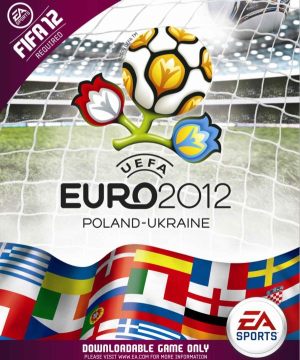 Euro 2012 has been the first European Championship without a licensed standalone game since 1992. The official tournament game was released as a paid Fifa 12 DLC. Furthermore, it has been the last Euro game released by EA Sports.
The PES era
Konami, who purchased the Euro license prior to Euro 2016 in France, continues EA's policy of releasing European Championship games as downloadable content. The significant difference is that Pro Evolution Soccer DLCs containing Euro are free.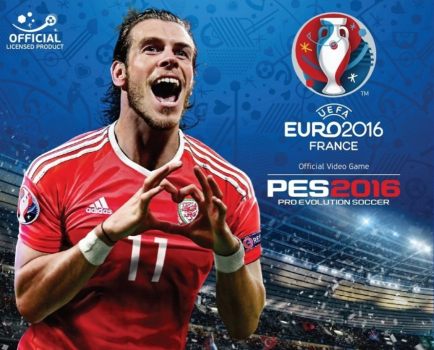 Euro 2020 was postponed due to the COVID-19 pandemic, which also affected the game. Konami canceled the retail version containing the Euro content and postponed the digital update. However, the DLC was released in April 2020, so PES 2020 was the only way to watch Euro 2020 in 2020. 
Buy football games on GAMIVO: