While we are all waiting for huge AAA premieres, May and April gave us a few smaller, but equally fun games. Let's take a quick look at titles that enchanted us one way or another.
V-rising. One of the best titles of May?
These vampires don't sparkle: they have to hide in the shadows, build awe-inspiring gothic mansions, and fight for survival. Even though it's still in early access, V rising turned out to be a success.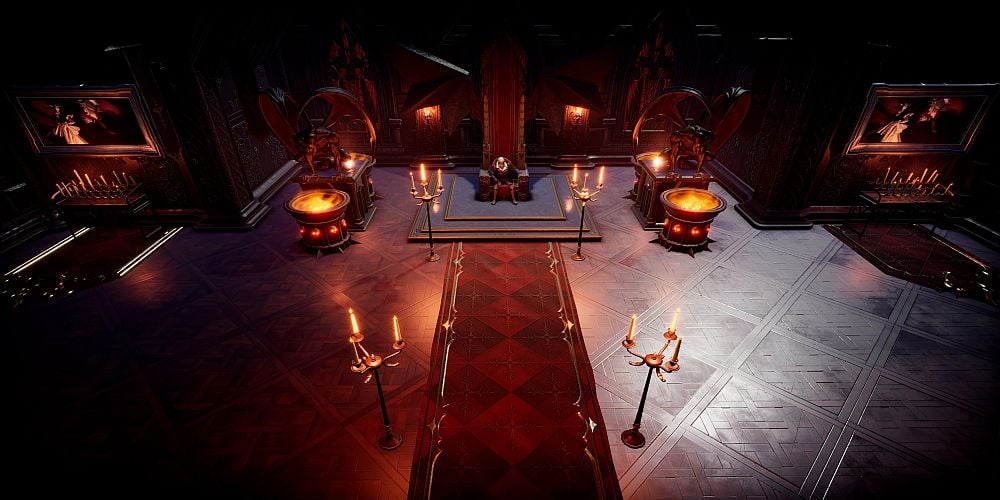 Sharing some similarities with Valheim, the V Rising game is a perfect title for those who love survival games. This top-down RPG offers a solid crafting system and enjoyable combat. Moreover, it lets you play with your friends, and attack other players' bases! There's also character customization, both in terms of looks and abilities.
V rising release date: May 17
Vampire: The Masquerade Bloodhunt
Yes! Another vampire game, and it's not even Halloween!
Vampire: The Masquerade Bloodhunt is an FTP battle royale game that was warmly welcomed by the gaming community. Players may compete alone, in pairs, or in three-person teams. Your mission is easy: explore the streets of Prague at night and eliminate other players. There are a few fun mechanics that make the battle royale special. For instance, using your abilities or attacking humans reveals your position, so you have to be careful about your thirst for blood.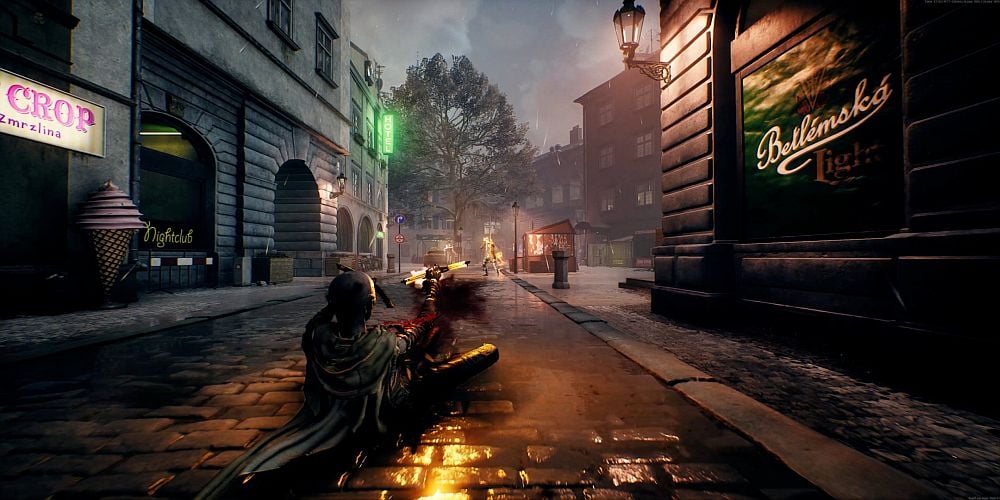 You can choose from a number of vampiric archetypes that boast different skills and passives. There are also plenty of customization options for every vampiric fashionista! Worried about microtransactions? Whilst there's a battle pass and purchasable outfits, they are optional. Moreover, the game rewards you with free items as you level.
Vampire The Masquerade Bloodhunt release date: April 27
Dorfromantik
Sometimes we all need a cozy game to play. Dorfromantik is precisely what you need after a long and exhausting day! Dorfromantik is one of the best strategy games of the past months. You'll have to build a picturesque village landscape from scratch! It's a fun, random experience: each game, you are given a randomly generated pile of tiles you may use. Group them to create forests, villages, or lakes.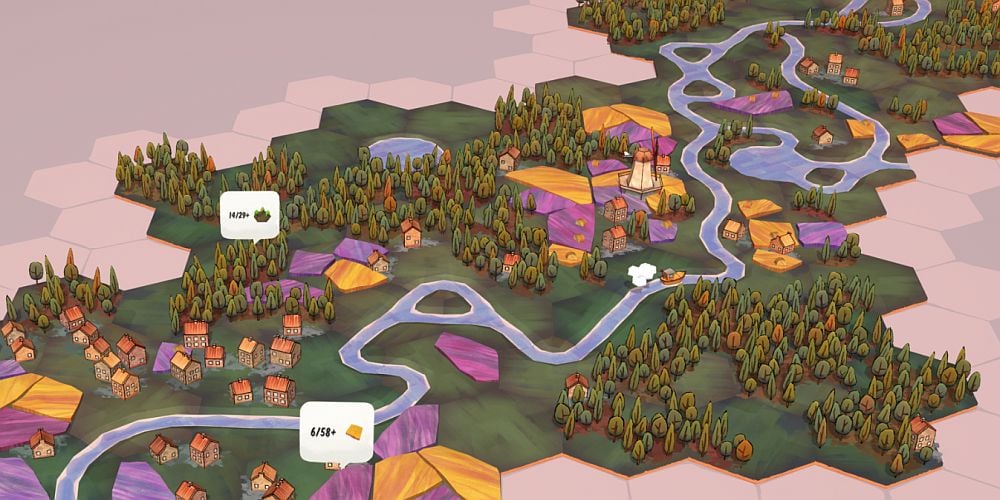 Do you like board games? Dorfromantik looks and feels like a board game itself! The original artstyle and music, combined with your newly created idyllic landscapes, make the game a perfect game to unwind.
Dorfromantik release date: April 28
Nintendo Switch Sports
Hey! It's time to move! Nintendo Switch Sports is a brand new title for every sports fan (and not only!) The series, introduced by Wii Sports, is still wildly popular. It's a fun, family-friendly game for everyone that will keep you fit and entertained! Nintendo Switch Sports games are perfect for anyone who wants to exercise at home without professional equipment or skills.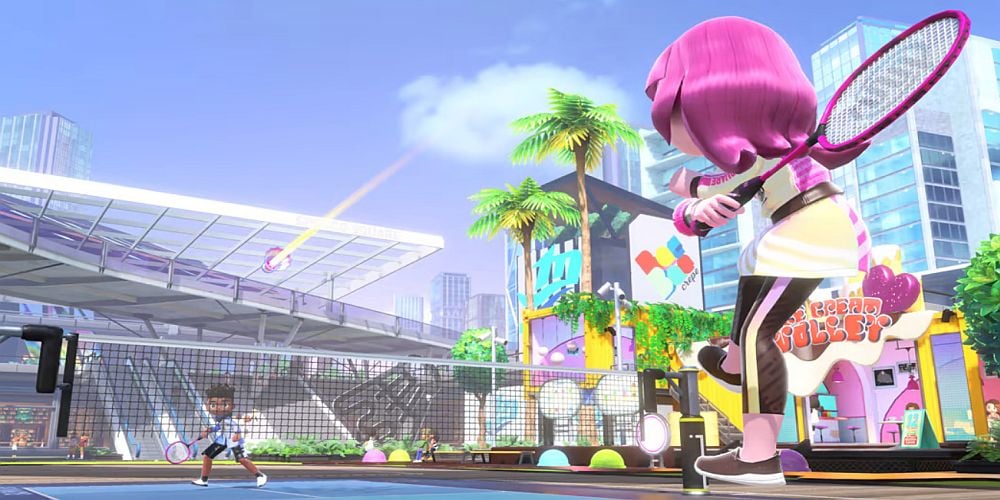 Nintendo Switch Sports features six disciplines (badminton, bowling, volleyball, soccer, tennis, and sword fighting). It's particularly fun when played with friends!
Nintendo Switch Sports release date: April 29
Evil Dead: The Game
Yes, we know. Another spooky game? Well, as we've said before, Halloween came early this year.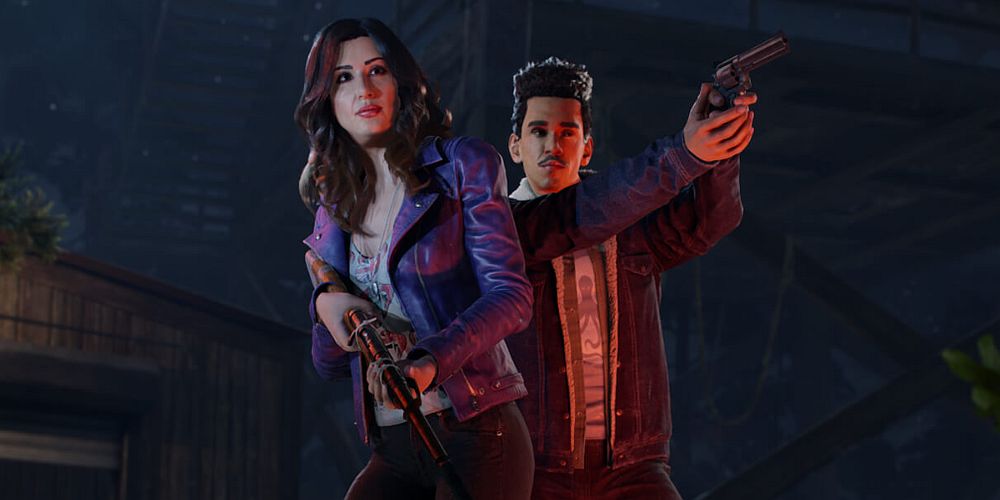 Evil Dead: The Game takes you to the iconic franchise of Evil Dead, a series of horror movies. Truly embodying the 80's vibe, Evil Dead The Game lets you re-live the movies once again. It's a groovy multiplayer experience with co-op and PVP modes! You may either play as humans or…join the dark side as a Kandarian Demon to hunt other players. Explore locations inspired by the original movies and meet the Evil Dead characters such as Ash, Scotty, Kelly, and many more!
Evil Dead: The Game release date: May 13
Sniper Elite 5
The fifth installment in the iconic Sniper Elite series brings back Karl Fairburne and his exceptional sniping skills. This time we will travel to France and join the French resistance.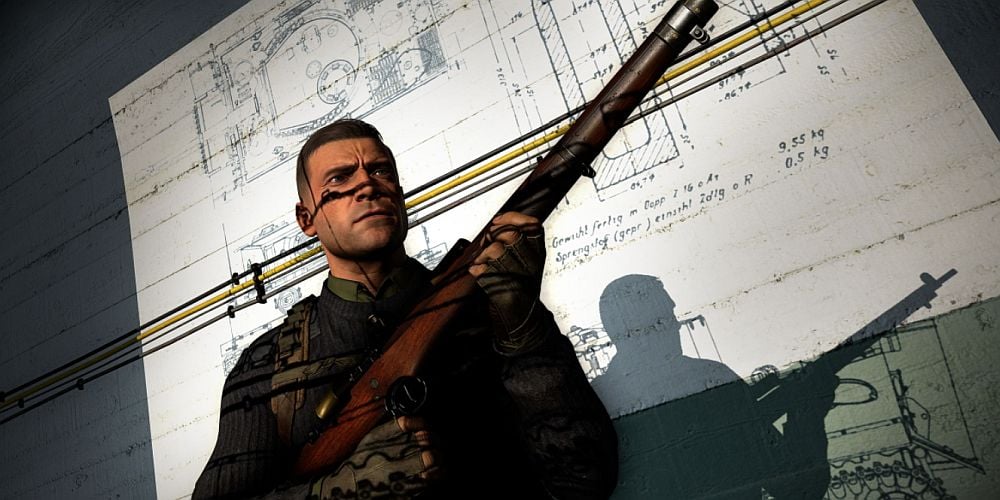 Whilst the game itself doesn't differ much from its predecessors, it still is a good experience. Sniper Elite 5 mechanics do not offer a lot of novelties, but this time SE5 puts more emphasis on the player's playstyle. You choose the way you want to complete the game! Interestingly, you may finish Sniper Elite without using the rifle. Sneak past the enemies, take them down quietly: it's up to you!
Sniper Elite 5 release date: May 26
The Stanley Parable Ultra Deluxe
Let's leave dark entities for now. Last but not least, let's jump into one of the most unique titles of May: The Stanley Parable Ultra Deluxe! This choice-based game focuses on interactions with the narrator. Will you listen to his decisions or go your own way? Your choices will affect the story, and lead you to many The Stanley Parable endings!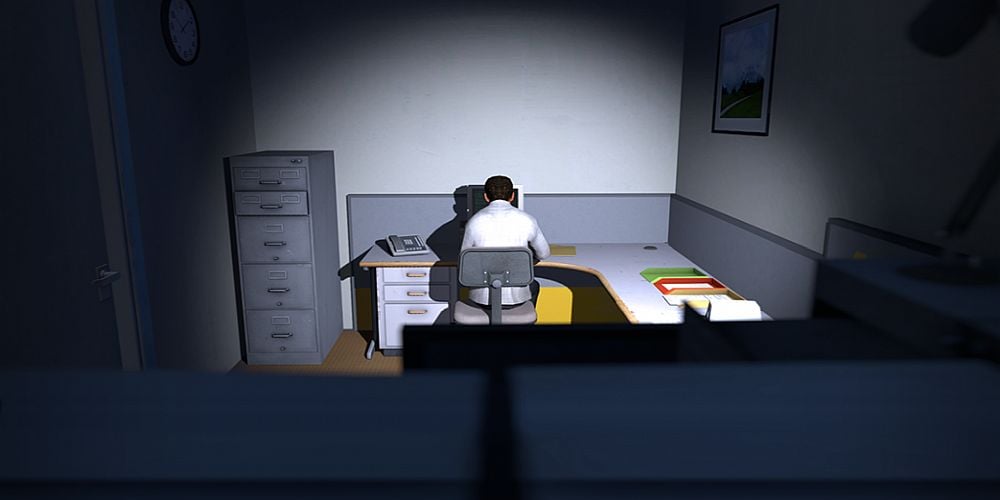 If you are looking for a game where your choices play the main role, you definitely should pick up The Stanley Parable Ultra Deluxe!
The Stanley Parable Ultra Deluxe release date: 27 April
That's it! Have you played any of these games? If not, we do encourage you to give some of them a go!