Handheld consoles will always have a special place in our hearts. It doesn't matter whether it's a Gameboy, PSP, or Nintendo Switch – players appreciate the fact they can take their favorite games everywhere. Steam Deck is, however, meant to revolutionize the idea of a handheld gaming device. So what's exactly waiting for us?
Play anything you want, anywhere you want
Steam is undoubtedly the king of PC games. Its vast library of games can not be matched! The main idea behind this device is to let you play all these games anywhere you want. This portable PC boasts quite an impressive library of playable games.
Of course, we ought to remember that the Steam Deck is not a full-blown PC, and certain games won't run as well as others. Nevertheless, on the official page, Steam assures players that their device will run some of the latest AAA titles.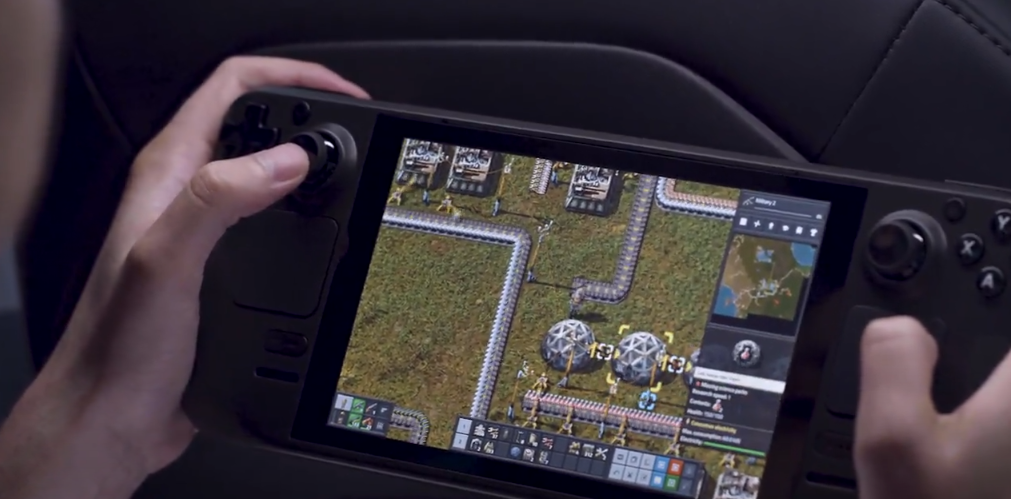 There are certain doubts, but it doesn't necessarily mean we are going to buy a pig in a poke. Steam lets you verify your library with the Steam Deck Compatibility program. Each game will be given a category that describes the game's compatibility with Steam Deck:
Verified: these games have passed tests concerning input, seamlessness, display, and system support,
Playable: you can play these games, but there are certain issues concerning elements such as touchscreen and controller configuration,
Unsupported: these games won't work on Steam Deck,
Unknown: No tests were run for these titles.
Visit the official website and let Steam scan your collection. You'll see the results immediately! Some of the confirmed games include Bayonetta, Dark Souls III, Deathloop, Dishonored, and Portal 2.
What's inside?
Despite its size, Steam Deck boasts quite impressive components. The device features a 7-inch 800p LCD touchscreen display, a 60 Hz refresh rate, and a resolution of 1280×800. Steam Deck shows off a custom APU, a fruit of cooperation between Steam and AMD.
The battery will roughly offer you 2–8 hours of gameplay, of course, depending on the game you play.
Thanks to Dynamic Cloud Sync, you can easily continue gameplay on your PC and come back to Steam Deck at any moment. It's a neat feature that lets you seamlessly swap between devices without worrying that you will have to repeat game sequences.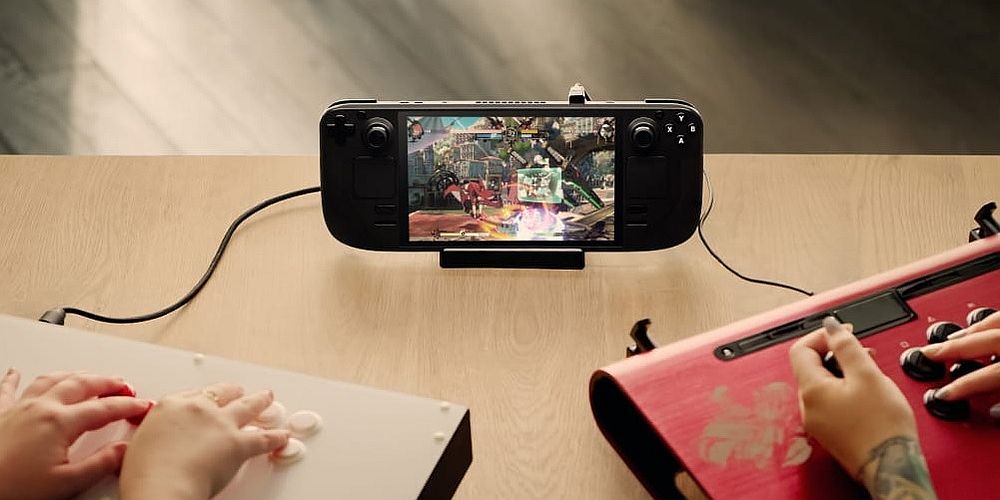 You can also download games directly onto your device and have fun offline. Steam Deck's memory can be upgraded with microSD cards as well.
One of the most promising features is the ability to connect your Steam Deck to your TV and experience games at 8K resolution. This versatility, similar to the Nintendo Switch, is definitely a nifty feature.
A revolutionary handheld PC
Handheld devices are all about comfort. Steam Deck features customizable touchpads and a gyroscope. Thanks to these solutions, controls are precise and comfortable, even in FPS games requiring quick reactions.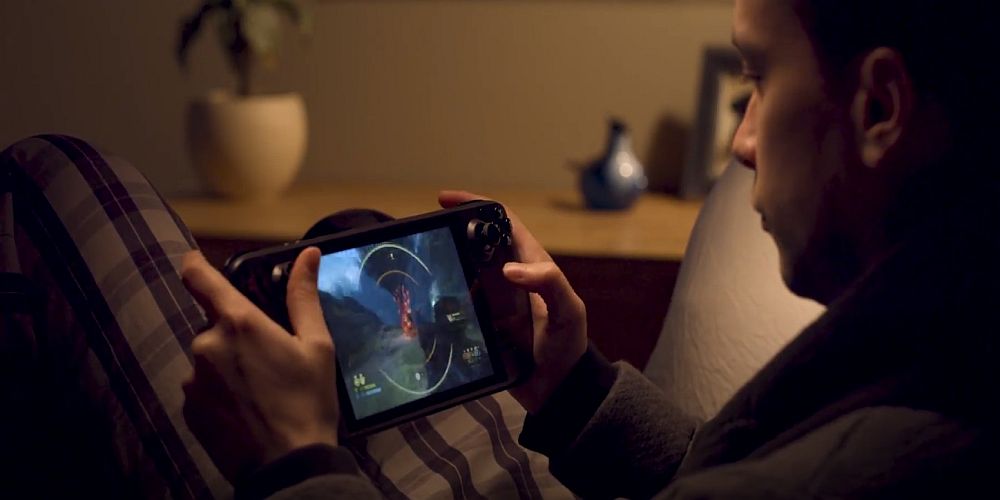 Steam Deck lets you freely browse the internet, watch videos, or even download apps of other digital stores with video games.
Steam Deck Pre-order
Unfortunately, not everyone will be able to lay their hands on Steam's device straight away. Similar to the PS5 launch, the limited number of available consoles might be quite disappointing. What's more, the console is available only on Steam, so there's no other source of acquiring the newest gaming machine.
There are three models to choose from. They differ in the storage capacity and other features, but generally, there's no difference in the FPS rate or the quality of graphics.
64 GB + a carrying case.
256 GB + faster storage, case, and exclusive steam community profile bundle.
512 GB + the fastest storage available, anti-glare etched glass, exclusive carrying case, exclusive Steam Community profile bundle, and an exclusive virtual keyboard theme.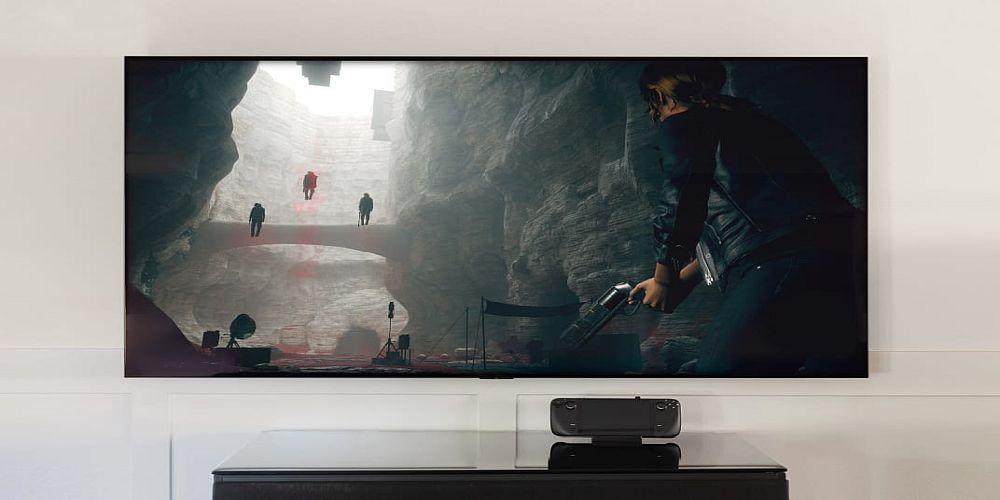 Is Steam Deck worth buying?
Looking at the Steam Deck's specs, the device looks truly promising. The list of verified games is quite impressive as well, but how the device copes with them is yet to be determined. Nevertheless, we can be more than sure that the game will guarantee countless hours of fun!