Outriders New Horizon is a new update to the exciting mix of a shooter and RPG developed by the Bulletstorm creators. Although the DLC is free on all platforms, you still need the base game. But don't worry because GAMIVO has a unique discount code for you. Use it and buy Outriders cheaper than ever!
GAMIVO discount code
To celebrate the Outriders New Horizon update, we've prepared a unique coupon for you. Use it to get a massive 15% discount on Outriders!
READ-THE-GAMIVO-BLOG
The coupon is limited and will be valid until November 21 or while supplies last. Use it now, or you may lose your chance!
Outriders New Horizon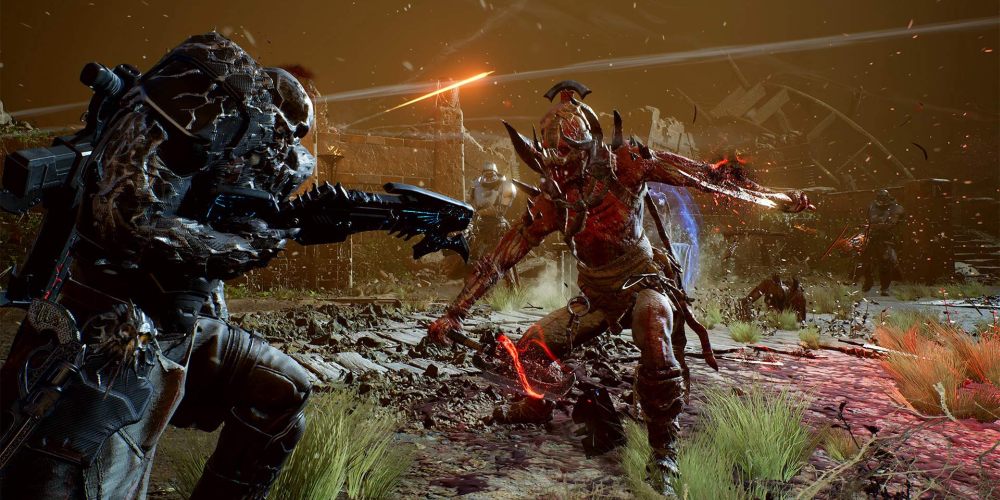 The free update provides new features, fresh content, and bug fixes, so it's a perfect opportunity to give Outriders a try if you haven't played it yet. The update was released on November 16.
Probably the most crucial change is the one called New Endgame 2.0. It modifies the Expeditions significantly by removing the time limits. As a result, you don't have to build your character and adjust your playstyle to finish missions as fast as possible anymore. Now you can play as you want and still get all the rewards. It's great news, especially if you like to experiment with new classes and builds. Moreover, New Horizon adds four new Expeditions, featuring mini-stories and allowing you to explore new areas of the Enoch planet. The new missions are:
Molten Depths (Set Tier: 1)
The Marshal's Complex (Set Tier: 4)
City of Nomads (Set Tier: 8)
The Wellspring (Set Tier: 12)
The Transmogrification system is another new feature that players will surely enjoy. It allows them to modify visual aspects of an item without losing any mods and stats. According to the developers, it was one of the most requested features by the community.
Legendary weapons in Outriders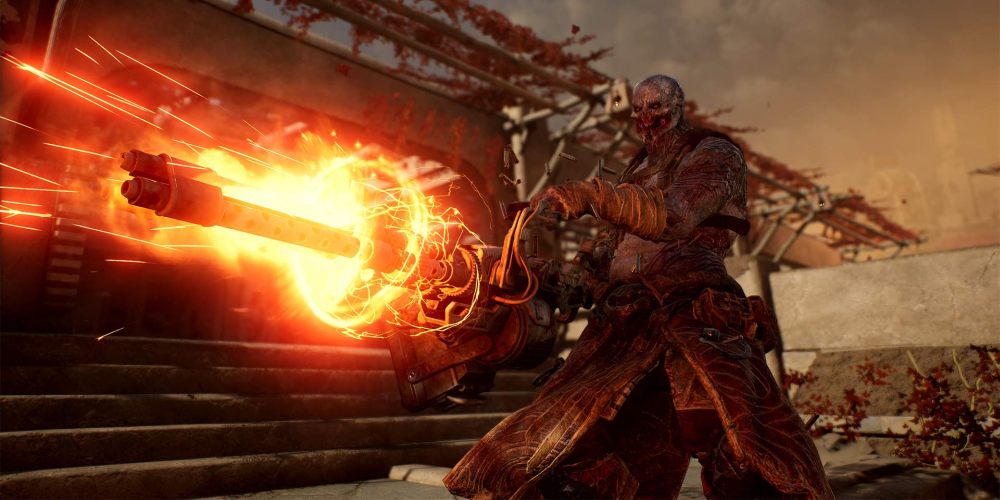 After the update, you've got a better chance to get the most desired items because Tiago's store offers new options, including re-rolling available gear pieces. Eye of the Storm, the most difficult Expedition, has been modified too. Now it allows players to pick their Legendary rewards. Moreover, the game is far more rewarding to anyone who decides to grind to get Legendary items because all Legendary drop rates have been increased by 100%. There's also a new anti-duplications system sparing you the frustration caused by getting the gear piece you already own.
Another cool thing about New Horizon is that it provides every Outriders player with a random Legendary item.
What is Outriders about?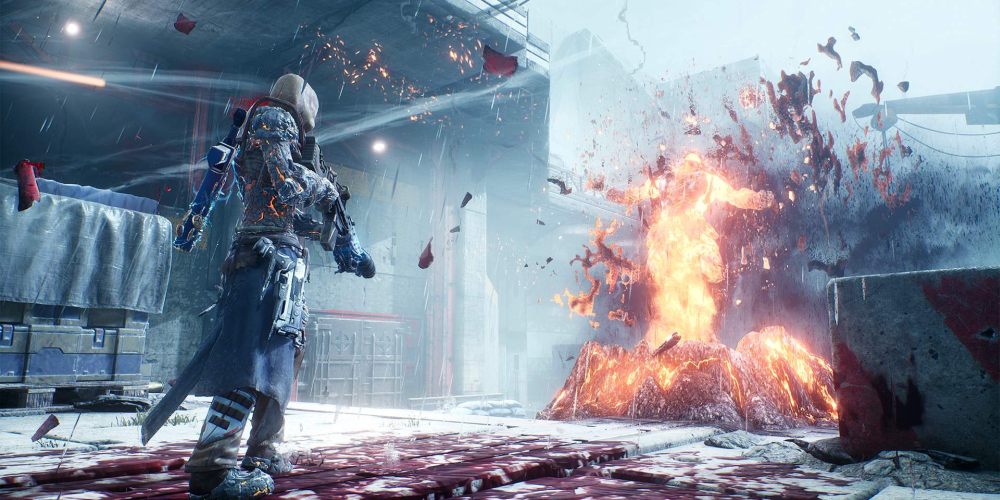 The game is a mix of a shooter and RPG set on the hostile planet of Enoch. Player control one of the Outriders, skillful warriors using advanced weapons and unique powers, such as gravity control or time manipulation. Interestingly, the Outriders' story was inspired by the famous Apocalypse Now movie. 
The game is available for Windows, Stadia, PlayStation 4/5, Xbox One/Series X/S. It supports full crossplay, so you can have fun with your friends no matter which platform they're playing on.
Use our coupon code to get this outstanding game cheaper. Visit the GAMIVO blog regularly to get new discounts and read compelling articles about video games.