Most of our Game of the Month titles go to some hot new releases like God of War or Elden Ring. However, older games and even overperforming early access ones also have a chance to claim the title. We're happy to prove it by declaring Project Zomboid June's GAMIVO Game of the Month!
Project Zomboid is a multiplayer survival horror created by The Indie Stone. It's a small independent studio, so their passion project has been in development for over a decade. The current version was released in December 2021. Even though it's still in the early access stage, it is highly praised by players and provides endless amounts of post-apocalyptic fun.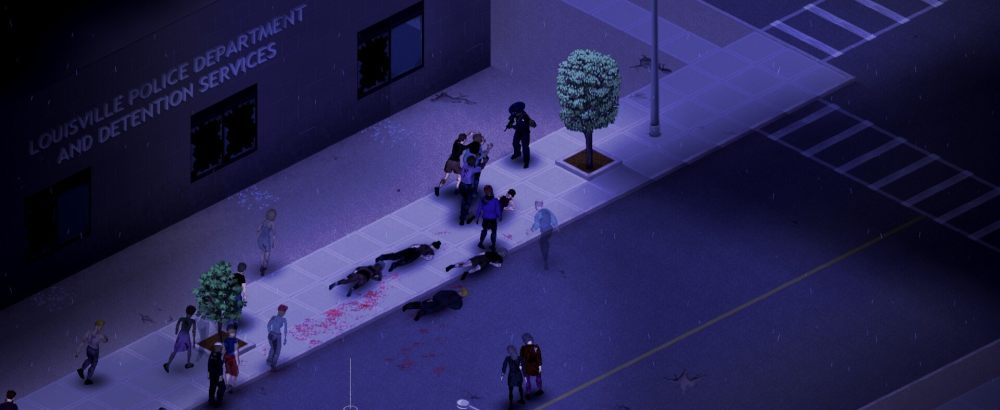 If you need a better seal of approval, you may look at its sales numbers and SteamDB data. As we speak, approximately 20 thousand people are trying to survive in Project Zomboid.
What's special about Project Zomboid?
What's the secret to The Indie Stone's game success? It certainly fits in with the popularity of zombies and survival games. However, there's much more. For instance, players appreciate the attention to detail and the fact that, unlike many other survival games, Project Zomboid emphasizes realism. As a result, you have to hide in the shadows, turn off the lights, and try not to make a sound if there are some brain-eaters around. You also must take care of your character's health because hunger, illness, depression, or boredom can be as deadly as zombies themselves.
Resident Evil – a franchise full of terror
It's also worth mentioning that PZ is a multiplayer game, yet you don't have to play with strangers. Thanks to the local 4-player co-op, you can play with your friends on the split screen. If it sounds good to you, then you should definitely give Project Zomboid a try. And now you've got a perfect opportunity! Use the ProjectJunoid coupon code to get a 10% discount!